Norton made plenty of news in the last year, for contrasting reasons. The famous old marque, revived under Indian ownership, is developing glamorous V4 superbikes; but former boss Stuart Garner received a suspended prison sentence for pension fraud.
Fortunes were even more mixed a century ago. In 1923, Norton began production of a new roadster, the Model 18, whose 490cc, single-cylinder engine featured overhead valves, boosting performance over the previous side-valve design.
How much is your car to insure? Find out in four easy steps.
Get a quote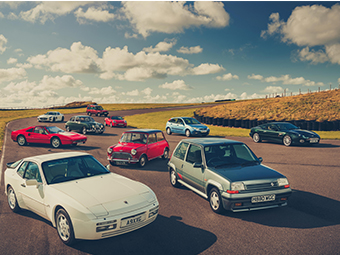 This was an exciting time for the Birmingham firm, but also a sad one. Founder James Lansdowne Norton, or "Pa" as he was known, was a frail figure who had recently been diagnosed with the bowel cancer that would claim his life in 1925, aged just 56.
By contrast his Model 18 went from strength to strength. It broke a bunch of speed records at Brooklands in 1923, and won the following year's Isle of Man Senior TT, ridden by Alec Bennett. It then became a long-running success, remaining in production for more than 30 years.
"Unapproachable Norton," Norton's old advertising line went, and that seemed easy to understand on riding this enjoyably lively old Model 18 – even if much of the marque's racing reputation was earned by the more powerful CS1, its successor as the sports flagship.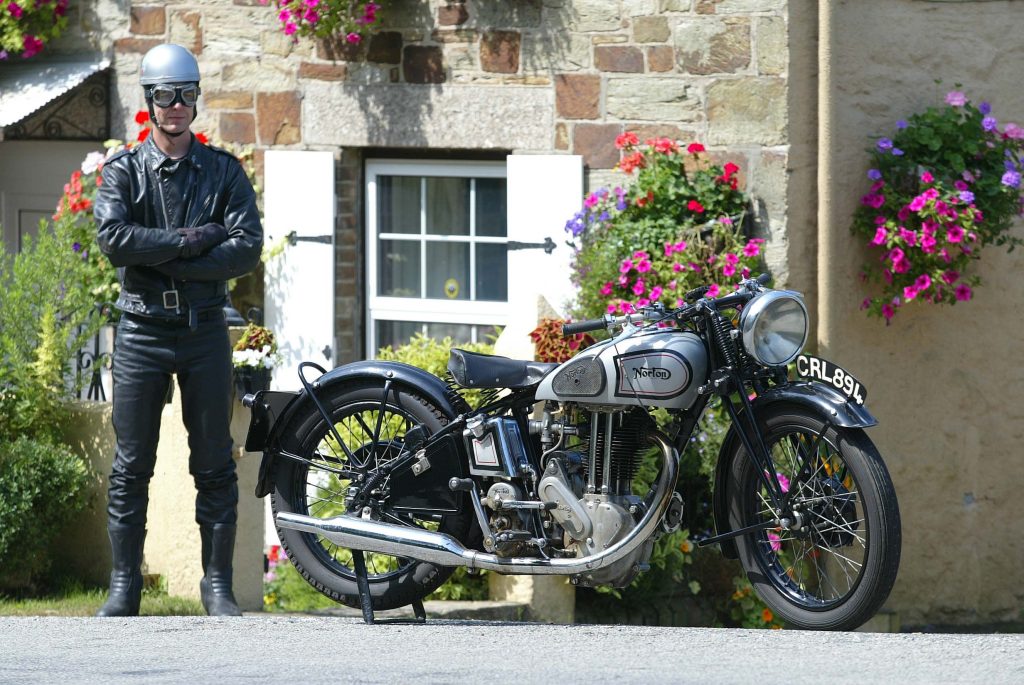 This well-preserved Model 18 was built in 1937, by which time it had gained some chassis updates and a larger, more rounded petrol tank. But it was still light, weighing 160kg, and felt small and low as I settled onto the sprung saddle, which was barely higher than the flush-fitting rear mudguard.
I had a gentle stretch forward to the fairly wide bars. The fuel tank had an attractive, teardrop-shaped chromed instrument panel in its top, holding a speedometer, ammeter and light switch.
The CS1, named after its overhead-camshaft engine, had relegated the older model to sports-tourer status in Norton's line-up, but even decades later the Model 18 felt like a genuinely sporty single. Its Amal carburettor gave slightly rough running at very low revs, but then the bike picked up and surged forward.
It felt quick if not exactly unapproachable, with an impressive willingness to rev despite the engine's long-stroke dimensions. Its thumping exhaust note added a pleasant, fairly restrained soundtrack.
Another update had been a four-speed gearbox, in place of the original three-speeder. This bike's box shifted smoothly provided I didn't try to hurry the right-foot change.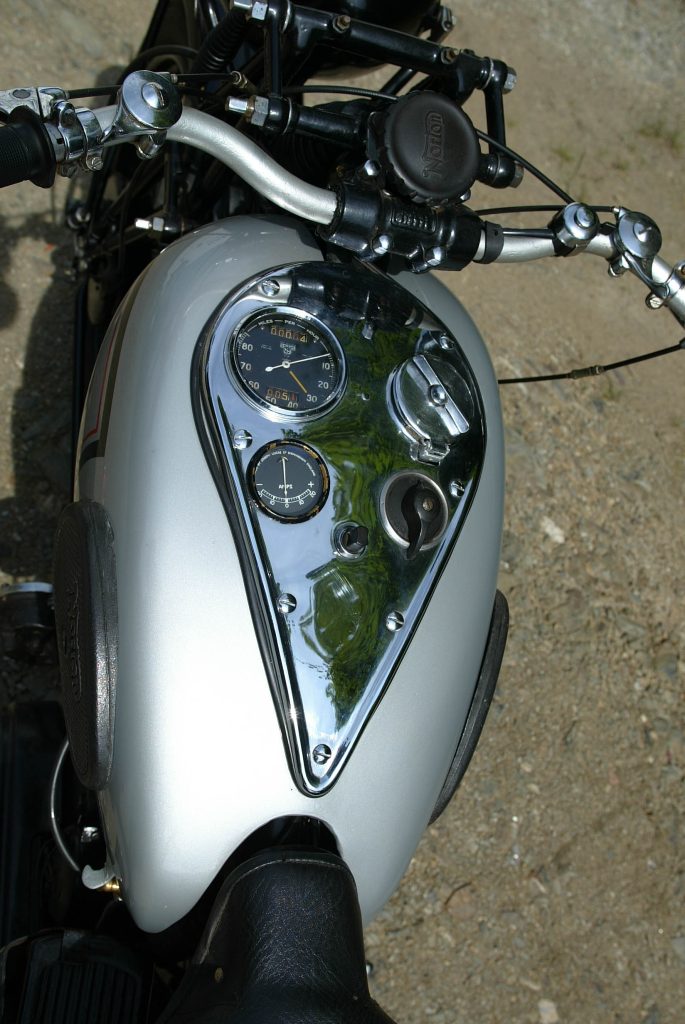 The Model 18's maximum power output of about 20bhp had not changed since its launch. The extra gearbox ratio helped keep acceleration to roughly its original level, despite the extra weight.
The bike sat at an effortless 55mph in top, vibrating slightly but not enough to be annoying, and with power in hand for more speed if given a tweak of the throttle. In third gear it was even more eager, but I didn't want to push my luck by revving this elderly machine too hard.
As well as being pleasantly surprised by how quick and entertaining the Model 18 felt, I also occasionally found it infuriating. When the motor was hot it sometimes took some frantic kicking to bring it back to life.
In later years Norton fitted the carburettor with a spring-loaded control which, with a flick of the rider's fingers, raised the slide to the ideal position for starting. Clearly I wasn't the only one to struggle.
Chassis updates prior to 1937 meant this bike's handling was probably better than that of the original model. By this time, Norton's girder forks had been modified to include a smaller spring on each side, in addition to the main central spring.
The smaller pair softened the suspension's rebound ferocity; less efficiently than hydraulic damping, but better than nothing. The forks also incorporated knobs each side to adjust their action, in similar fashion to the central friction steering damper knob just behind the headlight.
Given the bike's rigid rear end, the job of soaking up bumps was down to the rear Avon tyre and the sprung saddle, which did a reasonable job between them. Having no rear suspension wasn't as detrimental to handling as it might sound, and the Model 18 could be cornered reasonably confidently.
It also braked with reassuring efficiency for such an old bike, thanks to its reasonably powerful single-leading-shoe drum at each end.
The Model 18 also had a good reputation for reliability, so given the excellent condition of this bike I was surprised when it suddenly ground to a halt. Well, slightly surprised. It was a pretty ancient British motorbike, after all.
Glancing under the left of the tank revealed that one of the exposed valve rocker-arms had come loose. So much for this new-fangled "overhead valve" feature.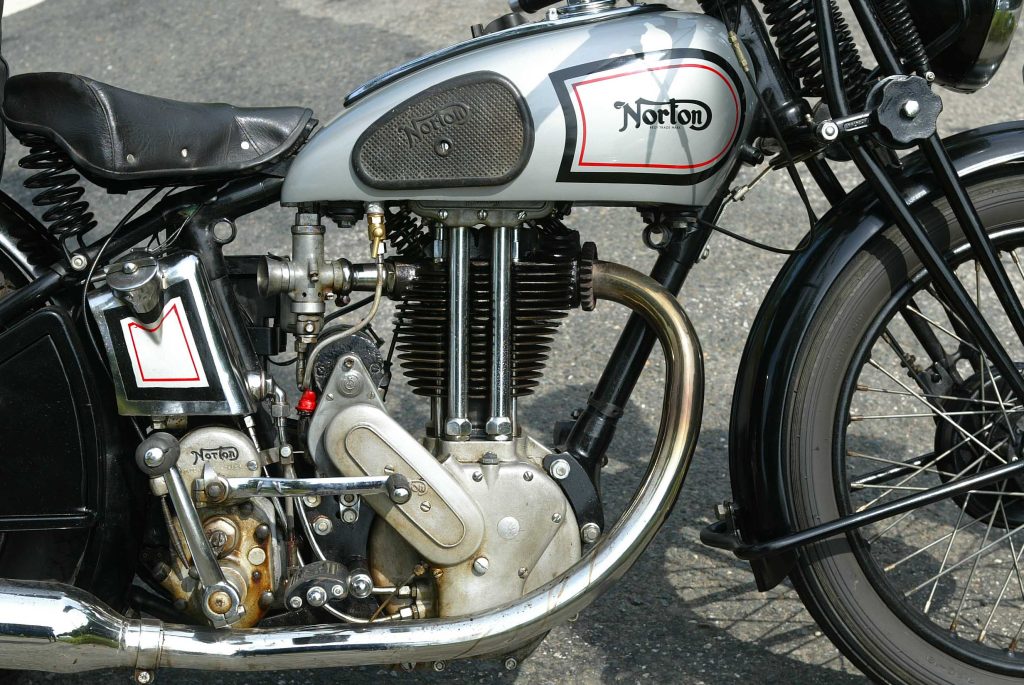 As I had no tools with me, the Model 18's trip ended in a van. Fortunately, replacing the rocker was a quick job, and no damage was done. The engine was finally updated with enclosed valvegear in 1938, the year after this bike was built.
Norton was also notoriously conservative when it came to modernising its chassis. When the firm restarted production of civilian bikes in 1946, after World War II, one of the two models it built was the Model 18 – still with girder forks and rigid rear end.
Even Norton's high command realised that this could be only a temporary measure, though, and for 1947 the Model 18 got telescopic forks, plus the option of plunger rear suspension.
Even so, the rigid rear end, which many riders thought gave better handling, remained standard fitment until the Model 18 was finally dropped from the range in 1955 – fully 32 years after its introduction.
Norton's first overhead-valve single had been granted an impressively long innings. If only the same had been true of the visionary engineer and founding father who had created it.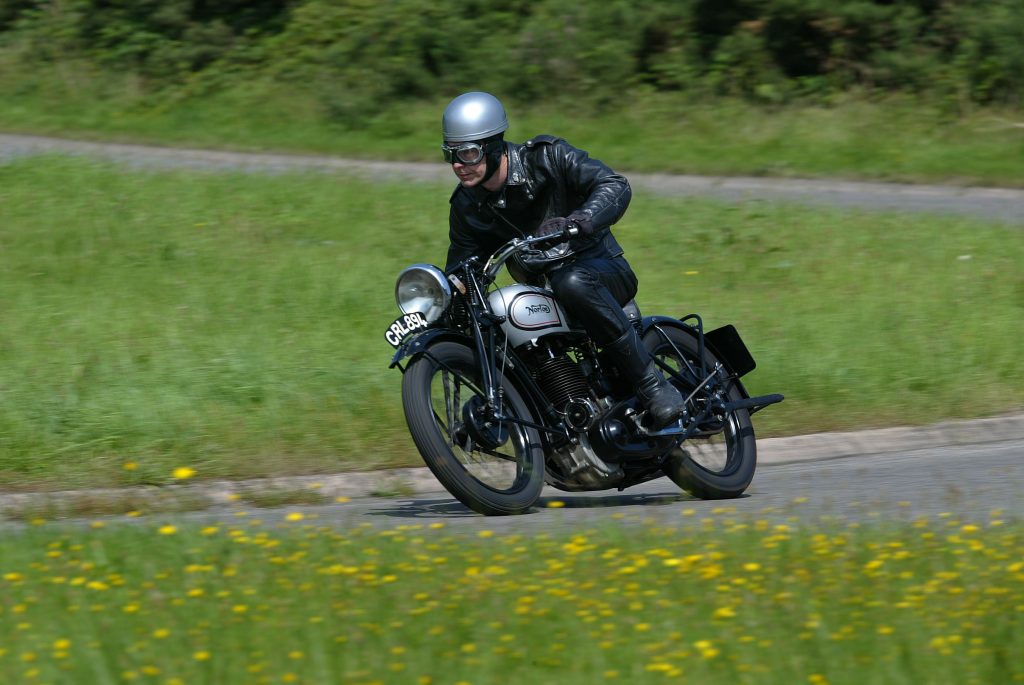 1937 Norton Model 18
You'll love: Its lean looks, lively feel and light weight
You'll curse: When you can't kick-start the hot engine
Buy it because: It blends vintage Norton style with youthful charm
Condition and price range: Project: £6000 Nice ride: £8000 Showing off: £10,000
Engine: Aircooled ohv single
Capacity: 490cc
Maximum power: 20bhp @ 5000rpm
Weight: 160kg with fluids
Top speed: 75mph
Read more
Laverda Jota: An Italian stallion born in Britain
When Steve Hislop came to the rescue of Maria Costello
Friends reunited: Why I need a Norton Commando back in my life