The original Impreza Turbo was Subaru's Sierra Cosworth moment. In fact, you could pick any number of relatively modern, transformative cars that shook up a brand's image overnight – Golf GTI, Quattro, M3, 99 Turbo, RX-7, the list goes on – and, in its own way, the Impreza Turbo was just as significant.
Subaru had been making some noise for itself in motorsport with the Prodrive-prepared, Legacy 4 Cam Turbo. But it took the launch of the smaller, right-size Impreza to create a car with winning potential that could win on Sunday, sell on Monday.
How much is your car to insure? Find out in four easy steps.
Get a quote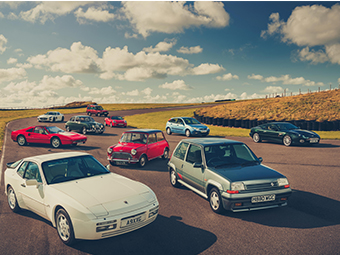 By April, 1994, drivers across the UK would have been knocking on the door of their local Subaru showroom. The first reviews of right-hand drive Impreza Turbos were hitting the newsstands, and despite being notoriously difficult to please the consensus amongst Her Majesty's Motoring Press was it was an "astonishing value" package. The practical, four-door saloon or estate cost from a quid less than £17,500 and for that you got a 208bhp, all-wheel drive, high-performance machine with an interesting soundtrack to boot.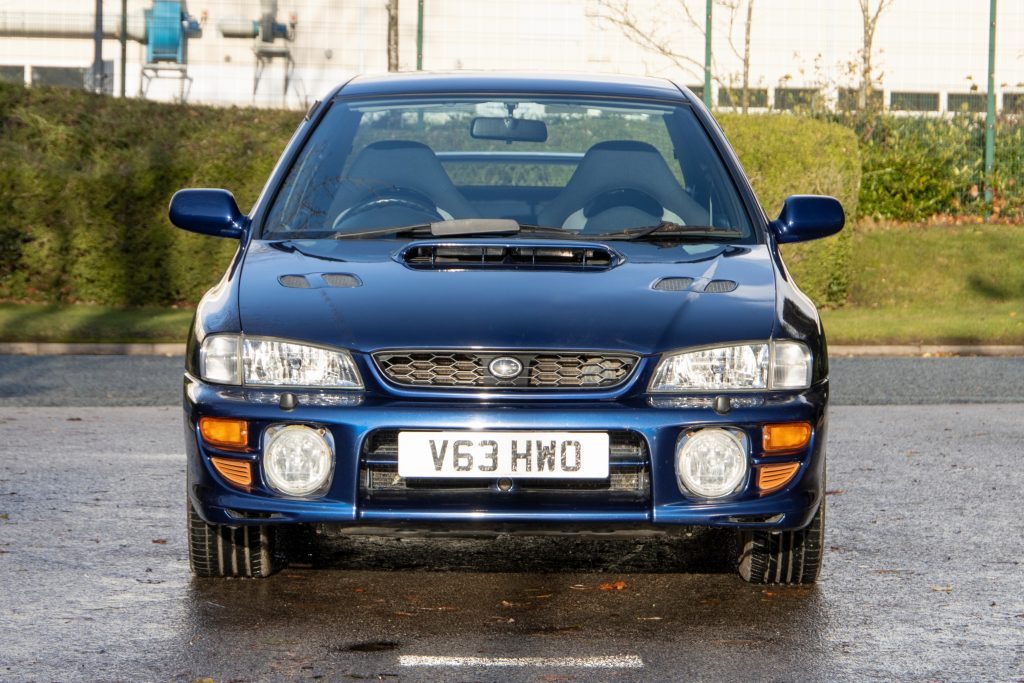 When Autocar first strapped on its testing equipment, revved the engine to 6000rpm and brutally sidestepped the clutch (been there, done that, and the various Imprezas tested at the time never once wilted in the face of a mechanically brutal, eager young roadtester) it shot from standstill to 60mph in just 5.8 seconds. And that was on a damp road surface. Such figures may seem insignificant in the age of the 400bhp-plus hyper hatch, but nearly 28 years ago they were impressive. Especially for less than eighteen grand.
Autocar summed up the Impreza Turbo as a car that 'offers more practical performance than anything else for the money. Even though it fails to convince as a stand alone champion, Subaru's little rocket is still a stunning accomplishment.'
Perhaps because of how much drivers enjoyed, well, driving them, or perhaps because of the way rust could take hold of any that weren't kept away from our salt-strewn winter roads – unlikely, given it was surely the natural environment for an all-weather, all-wheel drive performance car – there are remarkably few early Impreza Turbos remaining.
Don't quote us on this, but according to How Many Left, there are less than 120 original Impreza Turbos taxed and in use, and a further 1340 facelifted models.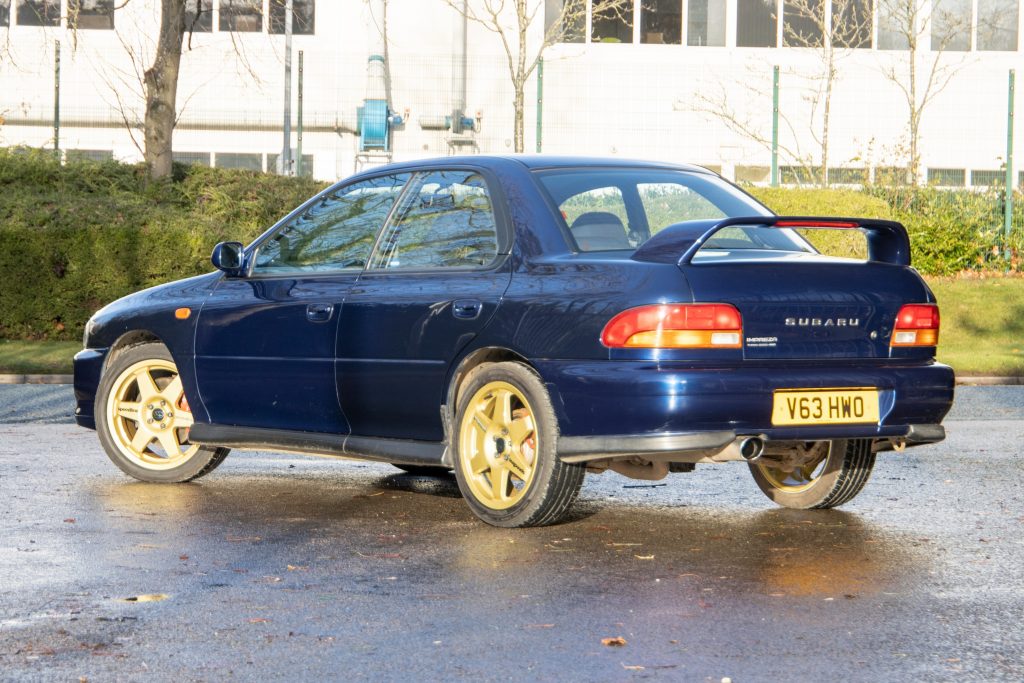 So seeing a first generation car is now something of an event. Seeing an unmolested example that's for sale is rarer still. Which is why we simply had to alert you to this, a facelifted first-generation Impreza Turbo 2000 that is said to have travelled a mere 39,000 miles in its lifetime.
The 1999, 215bhp model is an original, UK supplied car that has had just three keepers from new. Bar its Speedline Prodrive alloy wheels – a popular option at the time – the Deep Blue painted example is entirely standard. Well, almost. Its exhaust is a stainless steel system, but with a flat-four engine making such a tuneful note, wouldn't you encourage it to be a little more vocal?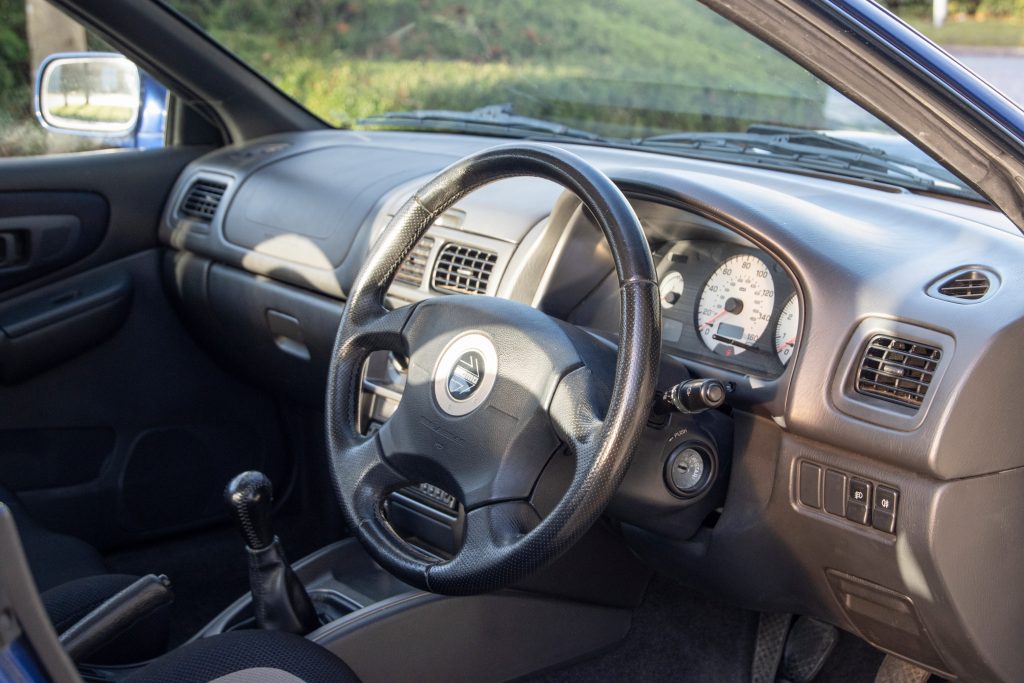 While the interior may be a sea of grey plastic, it's plastic that stands the test of time. The Momo steering wheel is period-correct, the cloth seats belie their age and the handbrake is delightfully manual – just remember to dip the clutch if you're hoping to put it to good use around a hairpin or two.
An inspection would be highly advisory, given you-know-what that could be lurking beneath the surface; in a couple of the pictures, rust is indeed evident in places. There's said to be history in the service book, some accompanying invoices and a collection of MOT certificates. All you'd need to add to that is a set of original brochures and magazines with reviews in period, and you'd be a fully signed-up member of the Impreza Turbo fan club.
This Impreza is going through an online auction hosted by Manor Park Classics, with an estimate of £9000 to £11,000, and it ends on the evening of Sunday, 6 February. With all the enthusiasm for modern-classic Japanese performance cars at the moment, we'll be watching with interest.
Read more
High-flyers: The most influential sales of 2021
Our classics: 1996 Subaru Impreza Turbo
Your Classics: Winter runs in a Subaru Impreza 22B leave Chris Thorogood with a warm glow