Last year, Hagerty tracked more than 12,500 UK and European auction results, over double those observed in 2020. The numbers were huge: a total of £310.8 million in classic and collector vehicles sold, including 14 for over £1m, a significant increase on the 10 we saw last year.
Some of this increase was undoubtedly due to the expansion of Hagerty's valuation operations, what we now call Automotive Intelligence, that tracks auctions, insured values and other data sources all around the world. But the increase is also a result of continued confidence in the market after the brief pause in early 2020; as we now see it, the historic vehicle market seems to be moving onwards at a rate almost entirely unconnected to the pandemic.
How much is your car to insure? Find out in four easy steps.
Get a quote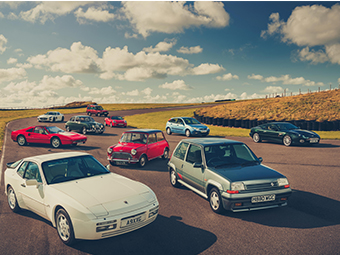 Throughout this year of increased sales, it is inevitable that certain vehicles stand out. These are sometimes the most valuable, the rarest or those that indicate an emerging trend in the market, but others are notable just because they are really interesting cars. Here is Hagerty's selection of 2021's most influential global classic vehicle sales.
Most valuable: 1995 McLaren F1, £15.5m
Sale: Gooding & Company
We had to start with the biggest sale of 2021: the 1995 McLaren F1 sold by Gooding & Company at Pebble Beach in August. Just 106 F1s of all types were built, and this was a very special one, with only 390km (242 miles) from new. Finished in stunning one-off Creighton Brown with a tan and dark brown interior, it drew a lot of attention – and bids. The final result was $20,465,000 – £15.5m – just shy of the Hagerty Price Guide condition 1 'concours' value. Hagerty is aware of other, private sales that have been higher, but this was a world record price for the F1 at public auction.
Formula One royalty: 2010 McLaren MP4-25, £4.73m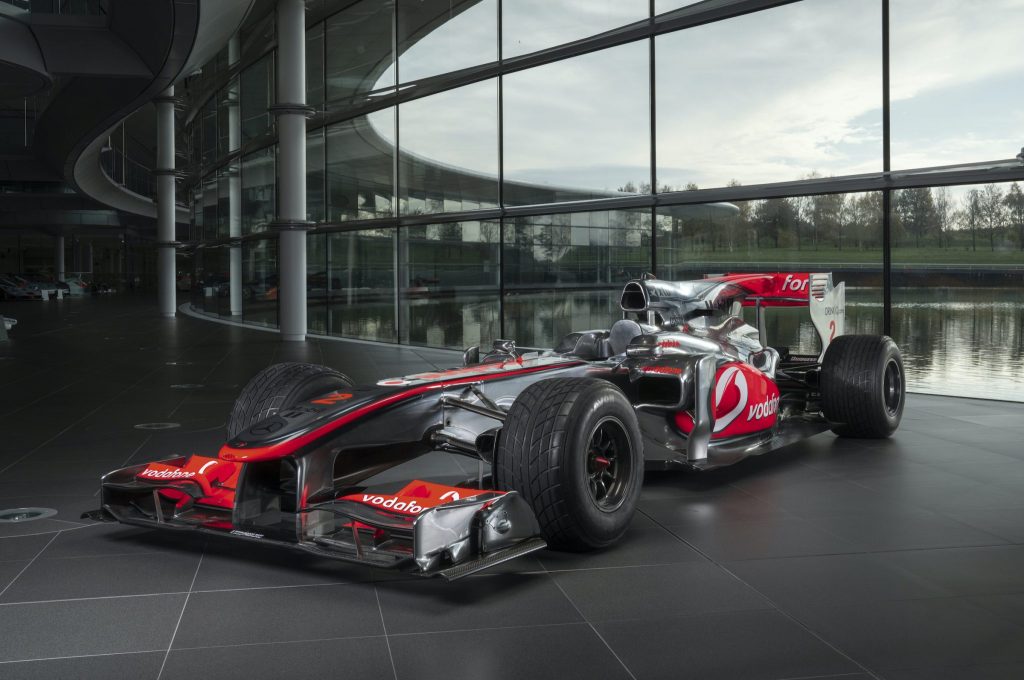 Sale: RM Sotheby's
Now, if you're an F1 fan, this is a very, very special car. The first of Lewis Hamilton's F1 race and Grand Prix-winning cars ever offered to the public, it won the 2010 Turkish Grand Prix. Hamilton's style may divide opinion but this car is undoubtedly a piece of motoring heritage, as it was raced by Hamilton against the other dominant F1 legend of the modern era, Michael Schumacher. Sold by RM Sotheby's at a special, single-lot auction at the British Grand Prix, it sold for £4.73m, just short of its top estimate.
Turning Japanese: 1998 Subaru Impreza STi 22B, $317,555 (£240,000)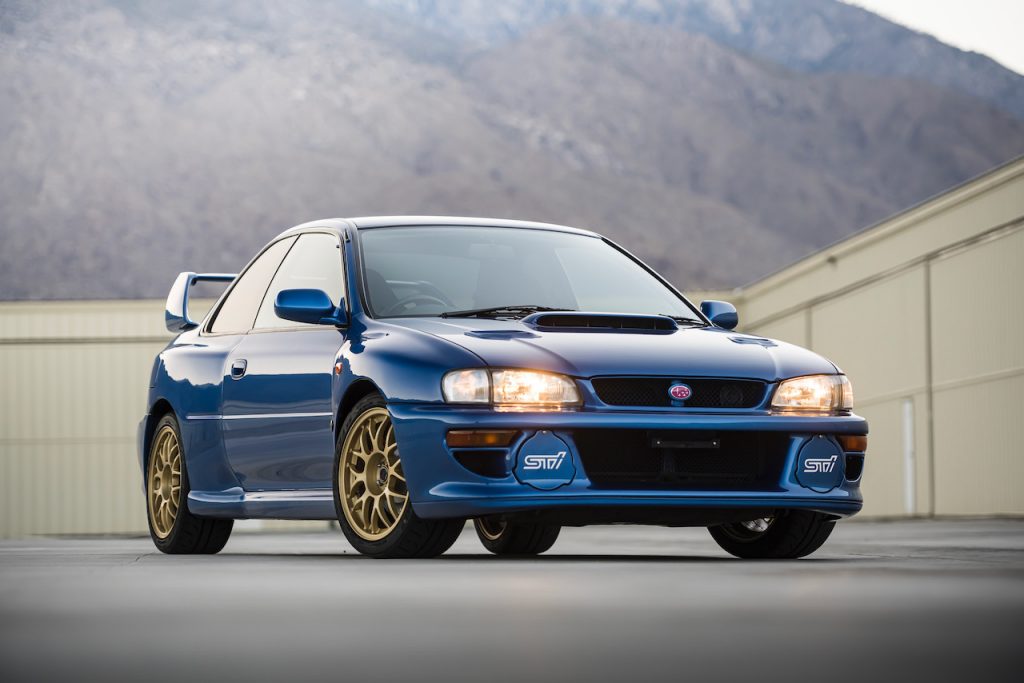 Sale: Bring A Trailer
As Hagerty has written about a great deal this year, Japanese Domestic Market (JDM) car values have been flying high in America. Some, like this 1998 Subaru STi 22B, don't yet even qualify for the country's 25-year import rule (only vehicles aged 25 or older may be imported to the US without having to meet the national vehicle regulations), but that doesn't put buyers off, as we saw back in April when it sold for a record-breaking $317,555 (£240,000).
To be honest, there are so many other JDM cars we could have chosen, but the 22B has a special place in UK as well as US automotive folklore. That said, the model hasn't yet achieved the same level of value here in the UK: back in May, one of just 16 UK-spec 22Bs was sold by Silverstone Auctions for £171,000, more than expected but still a long way short of the Bring A Trailer record. Then, in November at the NEC sale, Silverstone tried again – this time with a 15,500-mile from new example that was estimated at an eye-watering £230,000 to £280,000. Bidding reached £200,000 and it did not sell.
So, was the Bring A Trailer sale a high-water point? Maybe for the time being, but Hagerty would be surprised if it isn't exceeded in the next couple of years.
Wrecked exotic: 1960 Jaguar XK150 S Drophead, £90,000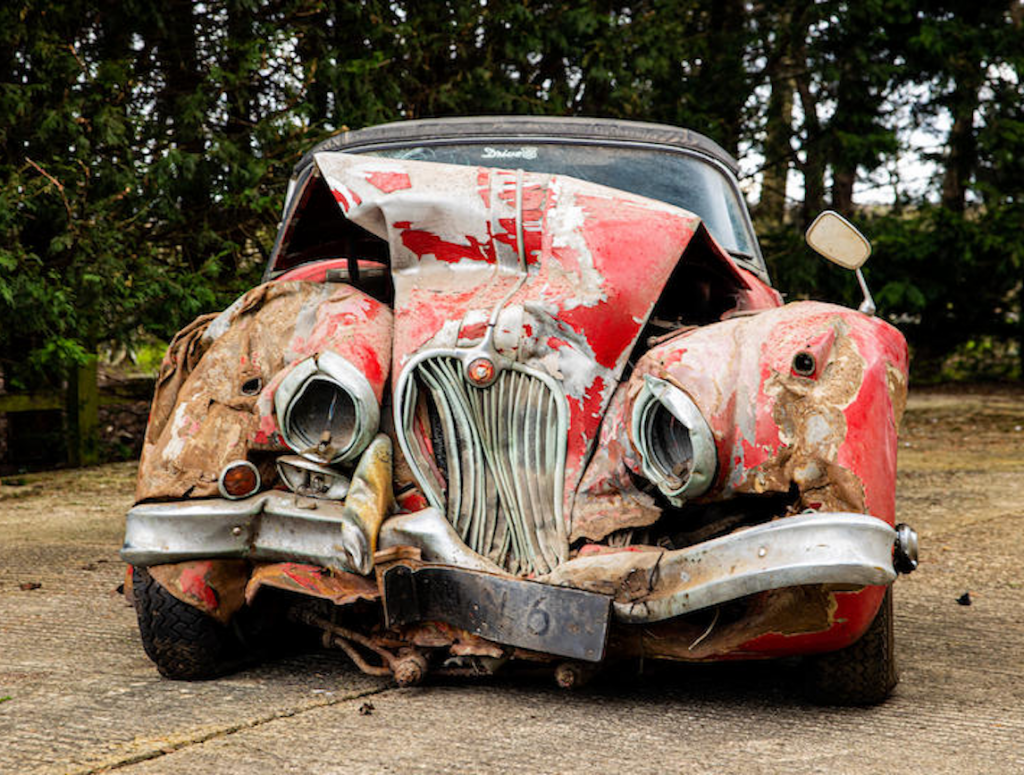 Sale: Bonhams MPH
There are some auction results that are surprising, even to the seasoned observer who thinks they have seen everything. This car, offered by Bonhams MPH in May, was crashed by its previous owner in 1996. And it wasn't just a small shunt: spinning off the road into a tree, the car took a huge impact to the front and sustained damage all along the right-hand side. Although miraculously surviving with only superficial injuries, the driver's chest broke the steering wheel and his hair remained embedded in the windscreen! And yet, someone saw the potential for restoring this car back to its glory days and paid a very robust £90,000, just shy of our current £102,000 Price Guide value for an 'Excellent' example.
Group B stuns again: 1988 Audi Sport Quattro, €2.017M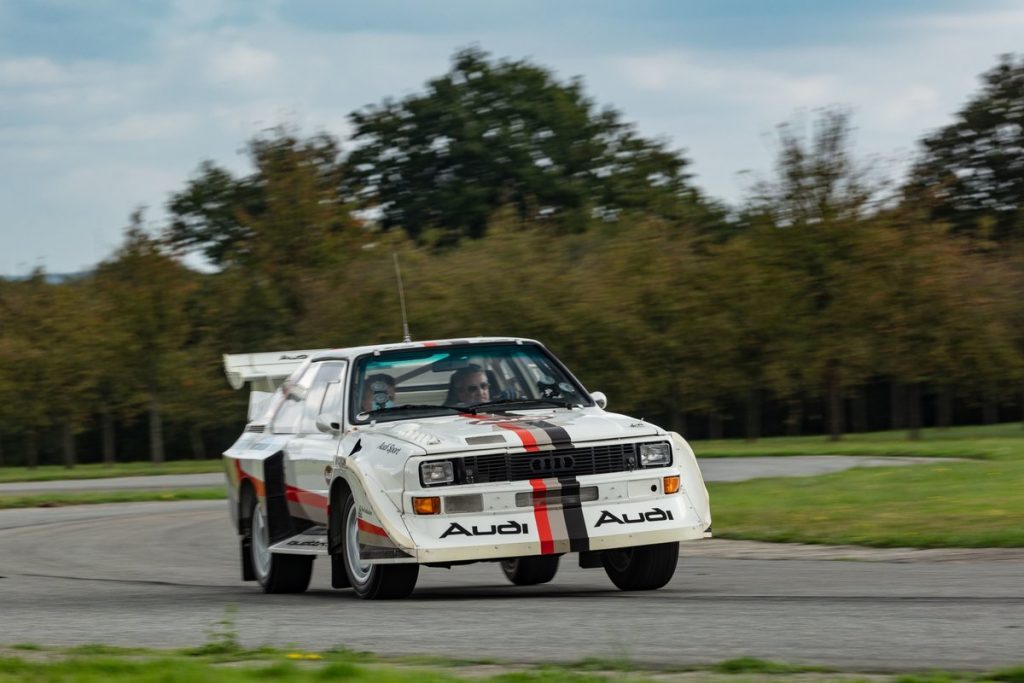 Sale: Artcurial
For me, this car was the highlight of the Paris sales of February 2021. It was the European/ UK sale that exceeded its expectations by the largest amount, selling for €700,000 over its €1M to €1.3M pre-sale estimate. Hagerty has tracked the values of all Ur Quattros increasing significantly over the past 18 months, and this Sport Quattro that drove in the 1988 Race of Champions and was sold directly to Olivier Quesnel is as good as it gets.
However, the value achieved – three times the top Hagerty Price Guide figure of £408,000 for the standard Sport Quattro – set a new level. The Ur Quattro is exactly where we see values increasing the most: 1980s and 1990s homologation cars with racing/rallying success.
The Ugly Duckling: 1993 Jaguar XJ220, £460,000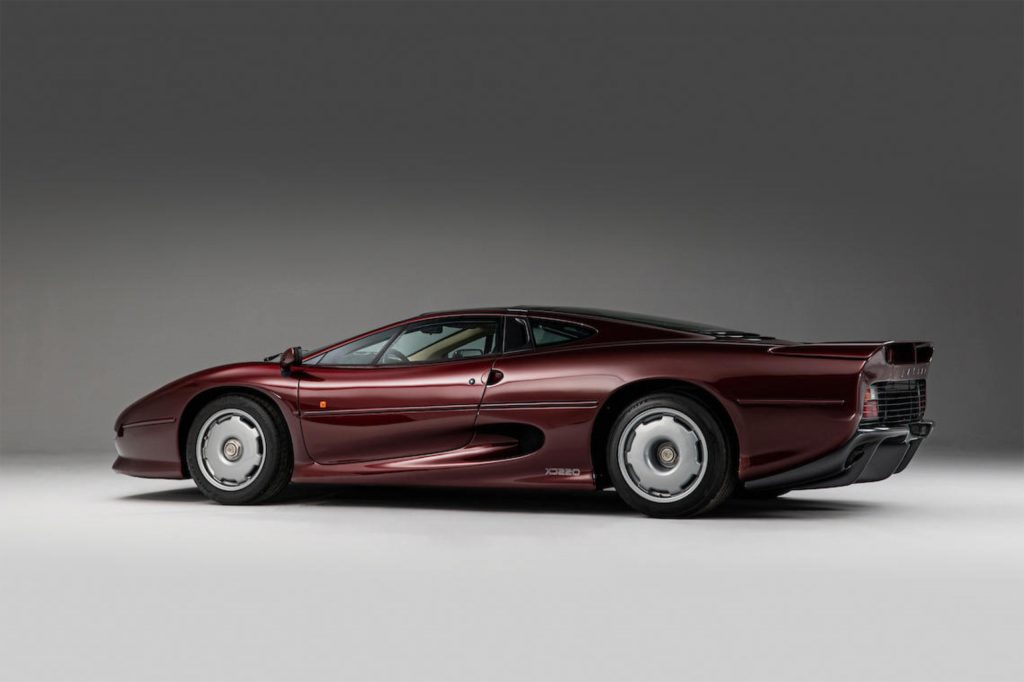 Sale: Bonhams
Has the Jaguar XJ220 finally shaken itself free of the trauma of its birth and turned into the automotive swan that we all knew was hiding beneath? It's quite possible, as this record sale at Bonhams' Goodwood Revival sale showed. An exceptional XJ220 with just 385 miles on the clock in factory Monza Red and a clean bill of health from marque specialists Don Law Racing, its sale may mark a watershed for the model.
For me, it was the highlight of the Goodwood Revival sale, and was the first time an XJ220 had exceeded our (then) top Hagerty Price Guide value of £445,000 and is a record for a public auction sale. It was quickly followed up by RM Sotheby's sale of a similarly impressive example in their London sale in November which exceeded its pre-sale top estimate selling for £432,500. It's notable that ten of the highest 11 values of the model at auction have been since 2019.
One royal owner: 1981 Ford Escort 1.6 Ghia, £52,640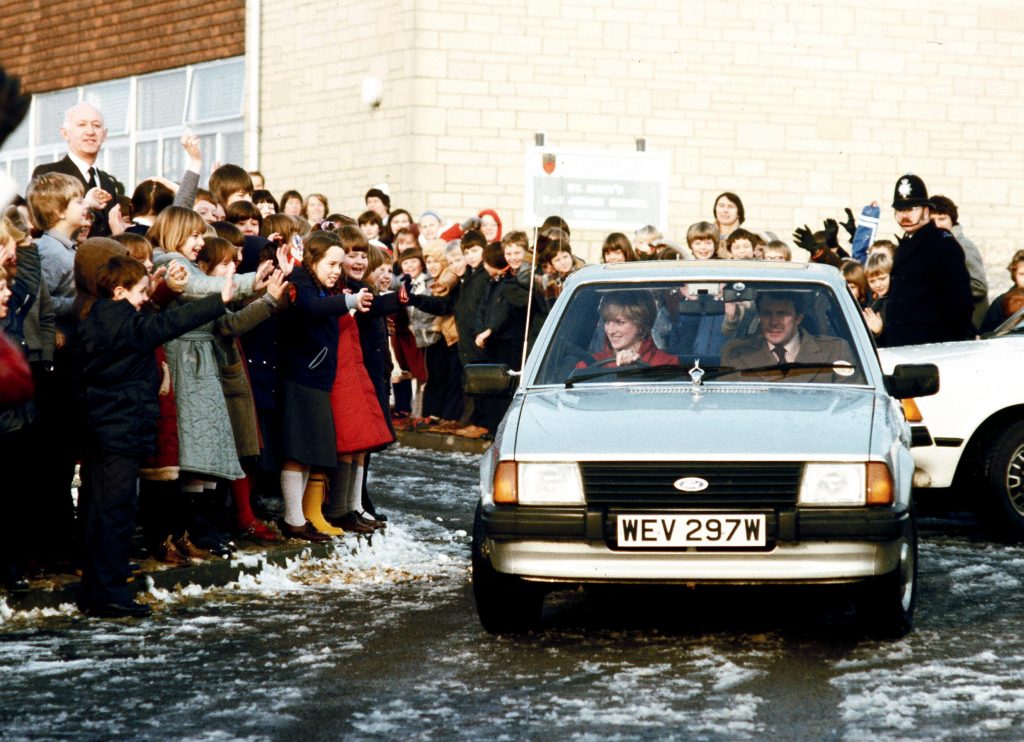 Sale: Reeman Dansie
We have tracked examples of the third-generation Ford Escort selling for more than £50,000 but they have been low-mileage examples of sporting models such as the RS Turbo and RS1600i. So what made a slightly tired, 83,000-mile, 1.6 Ghia example so sought-after? In May 1981 it was given as an engagement present by Prince Charles to the then-Lady Diana Spencer. This sale, in a specialist royal auction, fetched around ten times what we'd expect a very good example to reach without its amazing history.
Online landmark: Ferrari F40, £1,000,500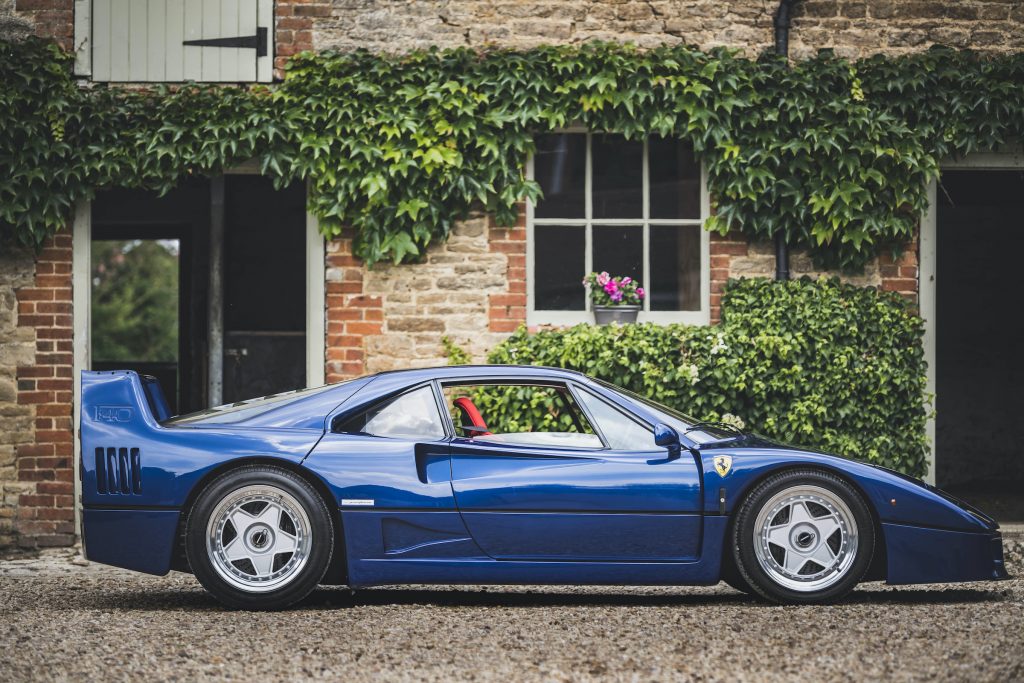 Sale: The Market
The Market's July sale of 'F40BLU', a 1989 Ferrari F40, for £1,000,500, was another watershed moment: the first time a car sold for over £1m in a dedicated UK online auction. Interestingly, it lacked the originality usually demanded of such top cars, having been painted in Porsche Aqua Blue, but made up for it in online presence, generated by its owner Sam Moores, the Car Chat podcaster and photographer. Interestingly, four bidders were still competing even after the car reached £980,000. Hagerty has tracked the values of F40s rising steadily over the last few years: from 2016 until 2021, top values in the Hagerty Price Guide rose by 11 per cent.
Two more exceptional examples sold in the US at Monterey in August, one for $2.89M (Gooding and Co) and another for $2.42m (RM Sotheby's). With over 50 per cent of F40 owners who insure with Hagerty born since 1965 (up from 28 per cent in 2018), younger money is coming into the market, reinforcing the F40's position as a key collectable car in the present climate.
Restorer's dream: 1982 Lamborghini Countach LP500S, £257,600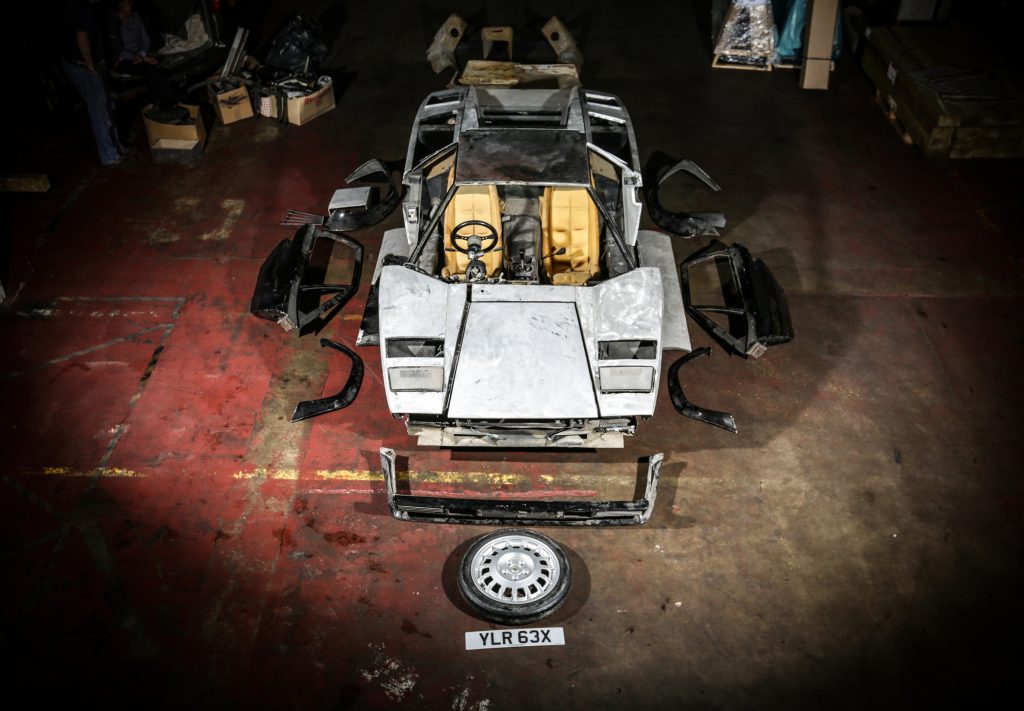 Sale: Historics
It appeared to be a basket case, a supercar in component parts and in urgent need of saving. Yet this 1982 Lamborghini Countach LP 500S restoration case was sold by Historics in September for £257,600 – well over its top £180,000 estimate.
The LP500s (often called the 5000s) was the original Athena poster model. This one, stripped down and ready for a full restoration, was an ultra-rare right-hand drive example, one of just 37 made. Hagerty's 'Excellent' value at the time was £334,000, not giving the new owner too much leeway for a full-cost restoration, but then again it's rare for buyers in this part of the market, where money isn't always a concern, to be presented with a blank canvas to restore to their own specification. This follows a trend Hagerty has monitored since the first lockdown: the readiness for motoring enthusiasts with all budgets to buy the car they want rather than an object to invest in.
Read more
2021 was the year of the F40
2022 Bull Market List: 10 of Britain's hottest collectable cars
Goodbye 2021, part 1: From Auctions to MGFs in our A-Z