Write a large enough cheque [Anyone still using those? Ed] and a low-mileage example of one of the best hot hatchbacks ever made could be yours, as a 309-mile – whoever let it click past 306 miles missed a trick – Peugeot 306 Rallye has come up for sale at KGF Classic Cars.
The price? A not insignificant £45,995 – a full third more than the inflation-adjusted thirty grand a Rallye would cost today based on its £15,995 price tag back in 1998.
It made the 306 Rallye a proper bargain at the time. Based on the 306 GTi-6, the Rallye used the same 2-litre 16-valve four, making 167bhp and hooked up to a six-speed gearbox – a novelty at the time. By chucking out the GTi-6's air conditioning and electric windows, plus swapping its plush leather and Alcantara seats for simpler cloth items and ditching some sound-deadening material, Peugeot not only shed 65kg from the kerb weight, but sliced not far off two grand from the GTi-6's price.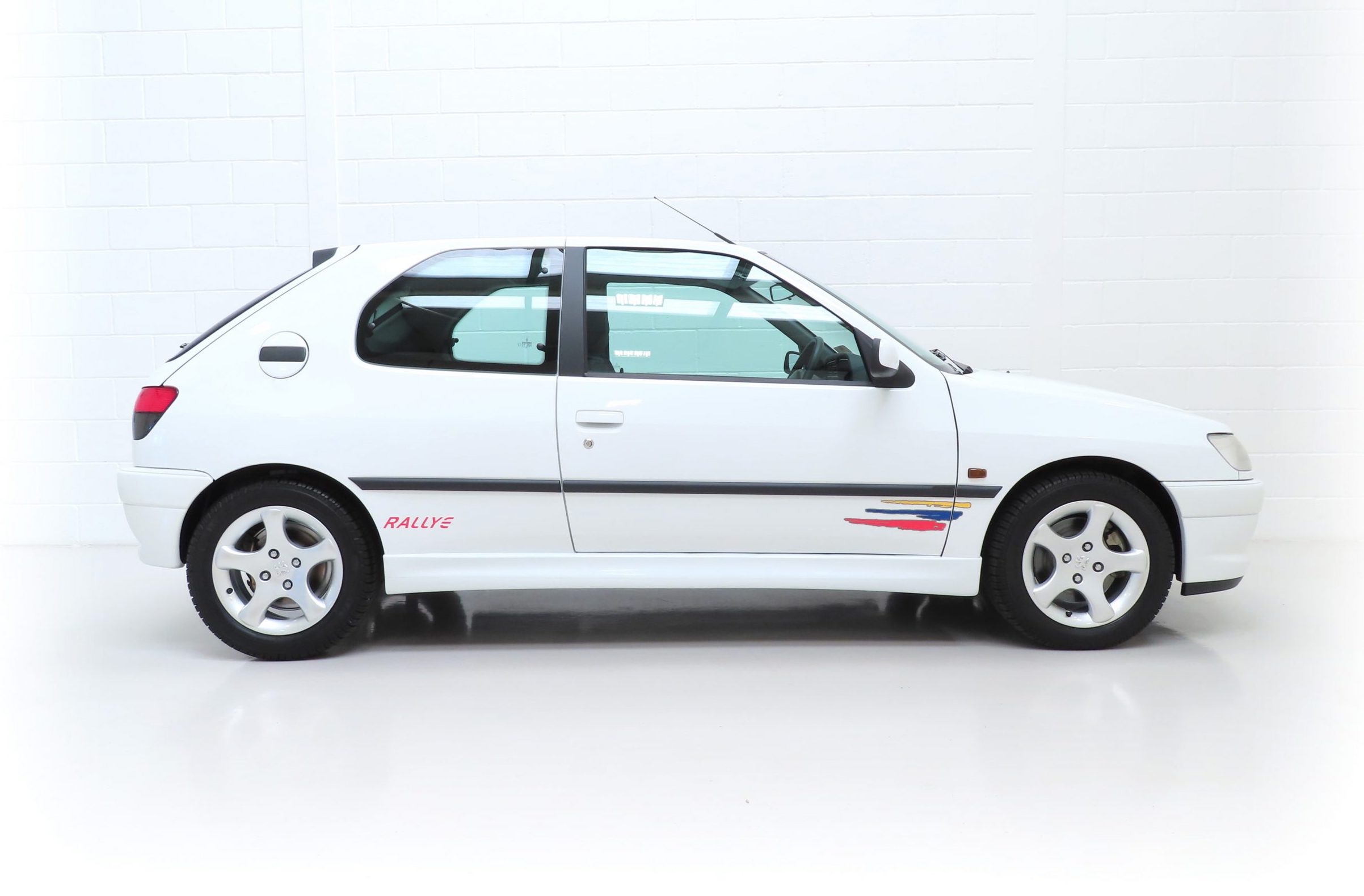 Like the contemporary 106 Rallye, Peugeot kept things simple with the colour scheme: you could order your Rallye in white, red or black, while a solitary blue car was also built.
All were adorned with the GTi-6's five-spoke alloys (rather than the white steel wheels of previous Rallyes), and wore the traditional Rallye stripes – a throwback to the old Peugeot-Talbot Sport colours.
The press loved it. evo gave the Rallye the full five stars in its January 1999 issue, suggesting 'its sparseness focuses your mind on driving', while Autocar awarded it four stars in its December 1998 road test, only marking it down (and perhaps missing the point) for its austere interior.
Values for the 306 Rallye – of which 501 were made – have risen in recent years but largely still fall well short of its part-ancestor, the 205 GTi, a low-mileage example of which fetched nearly £70k earlier this year.
KGF bought the car from its second owner, Carl Chambers, the 106 and 306 Rallye Register keeper for Peugeot Sport Club UK. Carl was going to use the Rallye when he first bought it, but upon realising what he had, he opted to keep it clean and keep the mileage off the odometer.
Intended for a Swindon Peugeot dealer which went bankrupt, the car was snatched back in lieu of arrears. It spent eight years in storage at Peugeot's Ryton factory and was finally sold off when the plant, a former Rootes wartime shadow site, was unable to keep up with expansion plans.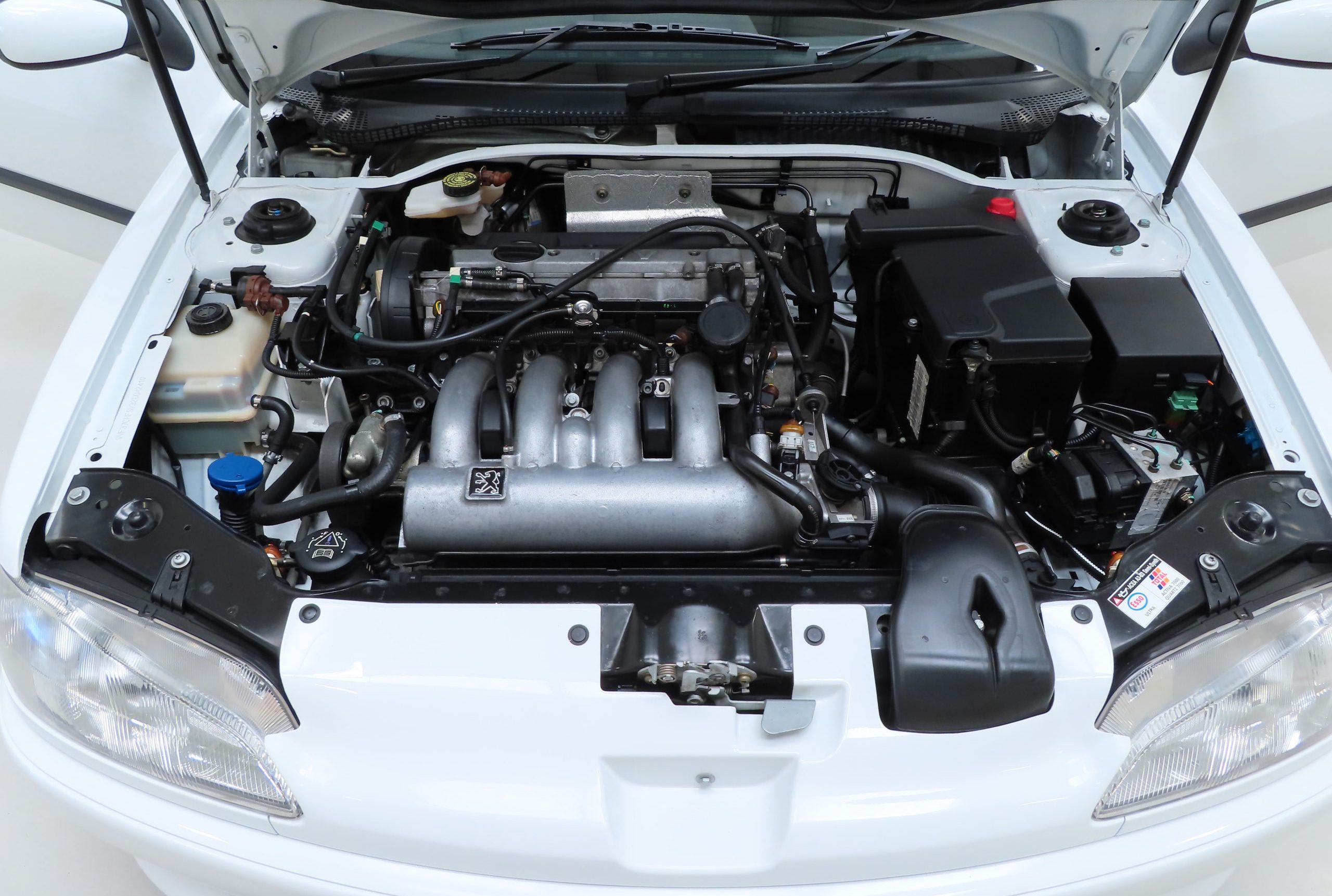 Featured extensively in magazines (and at Peugeot's subsequent model launches), Carl decided to sell the Rallye owing to a change of plans: "I had a neighbour move in who lit a bonfire very close to my garage. I also had a Clio V6 stored with the 306, and I realised there was a lot of money there if something went wrong."
With fewer calls coming from magazines, he tried to get both Coventry Transport Museum and Peugeot's Sochaux factory site interested, to no avail: "I wanted to preserve a piece of Peugeot history, as it had no heritage fleet in the UK."
One thing puzzled us though: Why 309 miles rather than 306? That was down to a miscalculation on Carl's part: "We were lapping for a photo shoot, and you're concentrating hard to get things right. I had wanted to make a note of the mileage, but when I was asked to do another lap, I'd gone over."
Read more
The Handbook of Sloane Ranger Cars: Peugeot 205 GTI
Buying guide: Peugeot 205 GTI (1984 – 1994)
From Paris to Pikes Peak: 7 highlights from 125 years of Peugeot in motorsport