The appetite for French hot hatches seems insatiable in their homeland, as a 1987 Peugeot 205 GTi 1.9 sold for 82,960 Euros (£69,768) at the Aguttes Tour Auto 2022 sale on 25 April – smashing the previously held record hammer price by nearly £30,000.
Less than a month earlier, Artcurial managed the equivalent of £40,90 for a 9000-mile 1.9 during Rétromobile.
How much is your car to insure? Find out in four easy steps.
Get a quote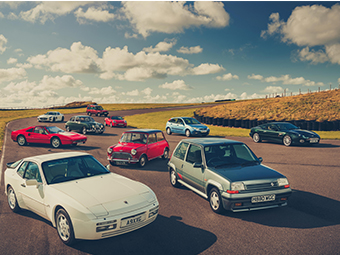 The Aguttes car, if anything, was in even better condition: with only 6928 kilometres (4305 miles) on the clock, it had just three recorded owners. Its first keeper kept the pricey Pug for 22 years, and its next owner, a family member to whom it was bequeathed, didn't drive the car at all, selling it in 2011 to the current vendor.
Fully serviced since Aguttes last sold it in 2019 (when it went for just shy of £40,000), the immaculate 1.9 had seen some (sparing) use in that time, the interim owner driving it just 209km (130 miles).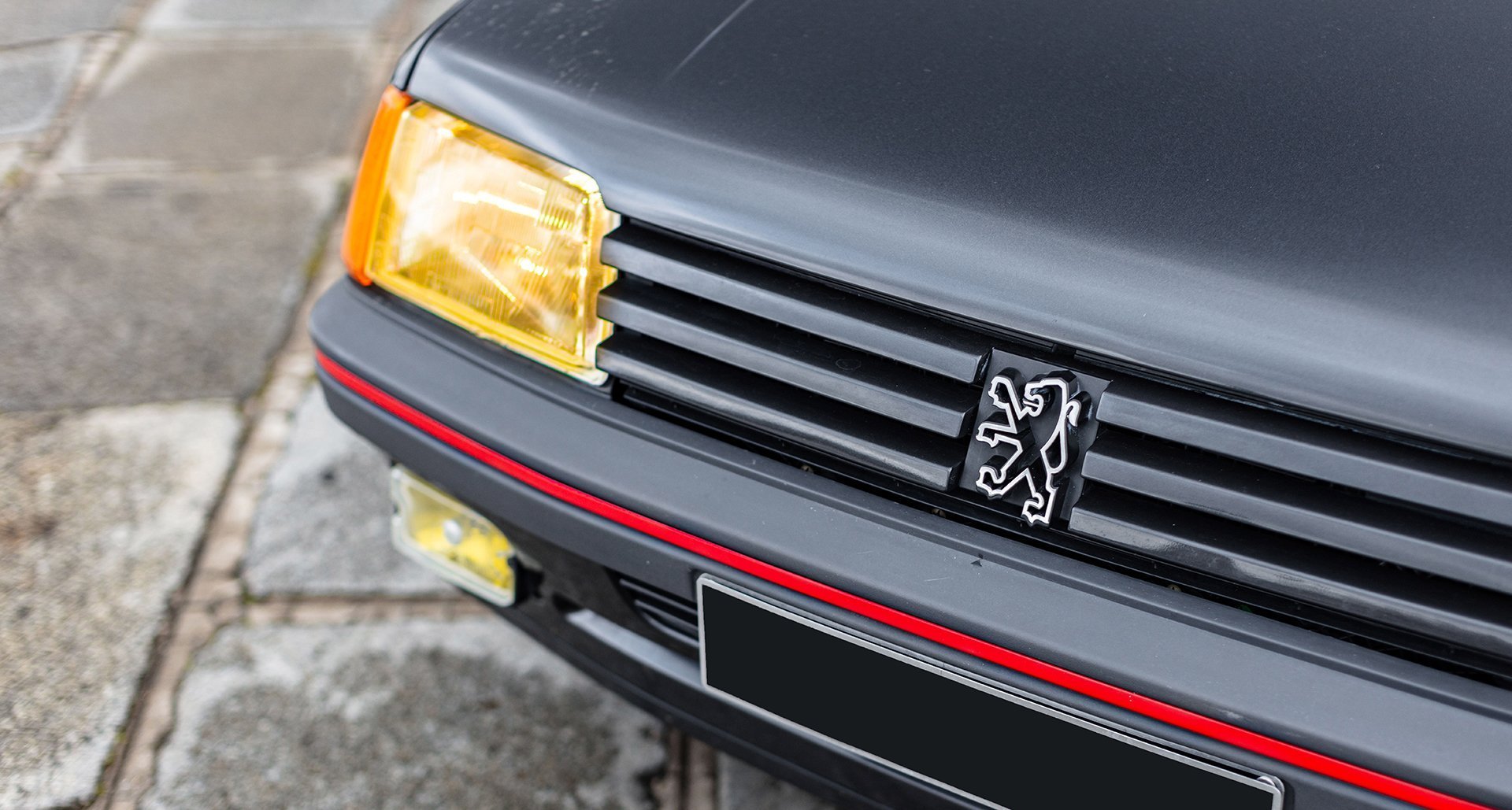 A nostalgia-fuelled home market for Eighties and Nineties French classics was further evidenced by another price precedent at the same auction. A 1986 example of the 205's most bitter rival, the Renault 'Superfive' GT Turbo, managed 41,660 Euros (£35,035) under the hammer at the same Aguttes sale.
UK records have to some way to go to match their Channel brethren, as the top figures for both 205 GTi 1.9 and the GT Turbo stand at £38,840 and £20,250 respectively, set by Silverstone Auctions (and Classic Car Auctions) in 2017 and 2022.
John Mayhead, editor of the Hagerty UK Price Guide, said: "There's a distinct domestic bubble when it comes to French cars: collectors there will spend considerably more on very good examples of their cars than anyone else. Hence the other recent record prices for various Citroëns, Peugeots, Renaults etc. The nearest comparison I could use would be the rise a few years ago of UK values of Mk 1 Mini Coopers, or S1 Land Rovers. These were iconic, home-market cars.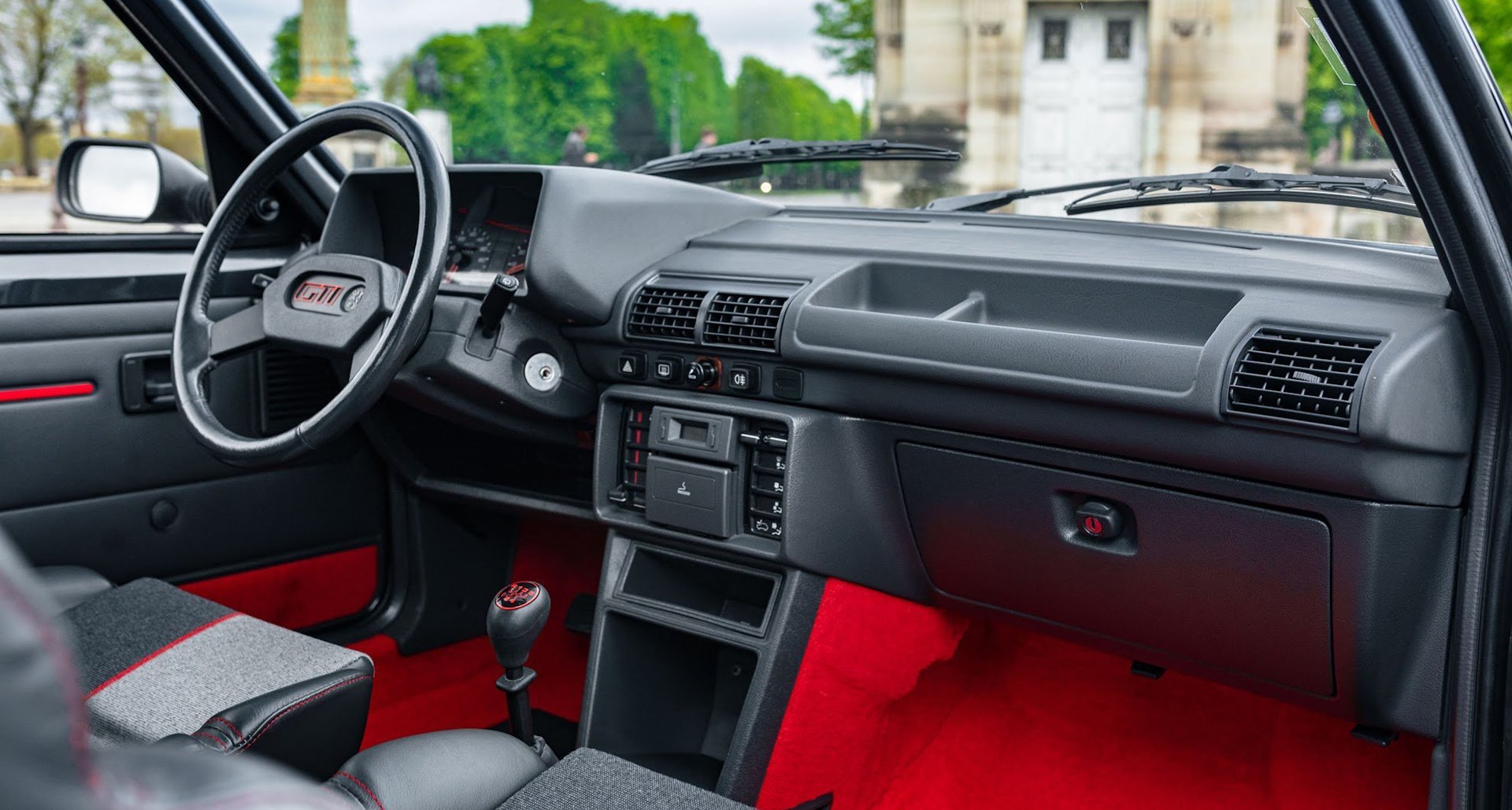 "This is definitely an interesting car: great colour and interior, 1.9 engine, very low mileage. That said, it just wouldn't sell for that price here. Will it affect the UK market for 205 GTIs? Probably not, to be honest. While values are increasing gradually I can't see this sale having a massive effect."
What would you pay over here then? Peruse the Hagerty Price Guide and you'll see that a Condition 1, 'concours' 205 GTi 1.9 is listed at £27,300, a price representative of the absolute best on the market – at least over here.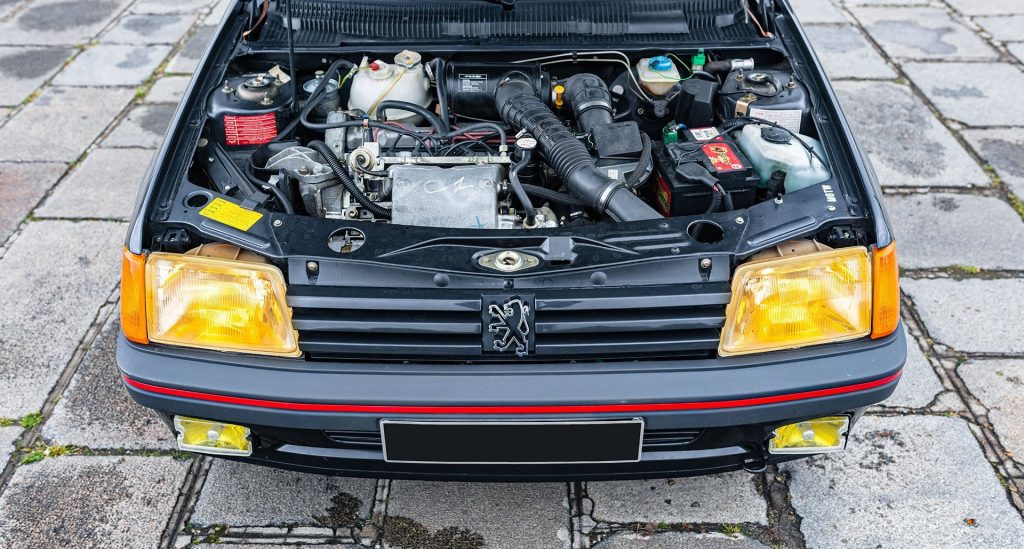 The 1.6 GTi isn't held in quite the same regard, at least if record prices are anything to go by. The best we've seen so far in the French market is 32,240 Euros (£27,113) with Artcurial last year, while H&H Classics achieved £23,625 for a sub-50,000 mile 1.6 in 2020.
Chris Hughes from the Peugeot Sport Club UK (owner of an immaculate 205 GTi 1.6 himself) reckons we've not yet seen how high the 205 will go. "As people who wanted a 205 GTi in the Eighties and Nineties but could not afford one either retire or get into a position where they can finally afford the car, they'll hunt out the best low mileage examples. The car's following is a bit of a cult that Peugeot has never really been able to replicate."
Read more
The Handbook of Sloane Ranger Cars: Peugeot 205 GTI
Unexceptional Classics: Édition française
Cars That Time Forgot: Matra Murena