What does it take to create a new breed of go-anywhere vehicle that can travel up to 4000 miles between petrol stations? The answer doesn't only lie in the development of range-extender technology and fuel tanks fit for tackling some of the world's most remote spots – it also lies in assembling a team of innovative engineers who like nothing more than breaking free from convention.
In the case of the new Fering Pioneer, those engineers count Ferrari, McLaren and Caparo (remember Caparo – the maker of the T1 supercar that scared Jason Plato and Jeremy Clarkson?) on their CV. The team is being led by Ben Scott-Geddes, who worked with Gordon Murray on the McLaren F1, while expedition consultancy is provided by Mac MacKenney, an automotive expedition guide and founder of Driven to Extremes.
How much is your car to insure? Find out in four easy steps.
Get a quote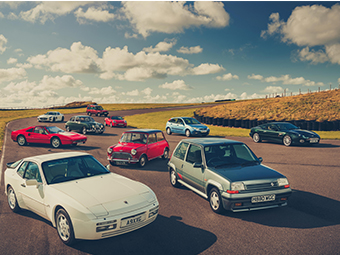 The Pioneer has been built with explorers and aid workers in mind, or indeed anyone needing to drive through challenging terrain to reach remote locations, be it in scorching heat or freezing conditions.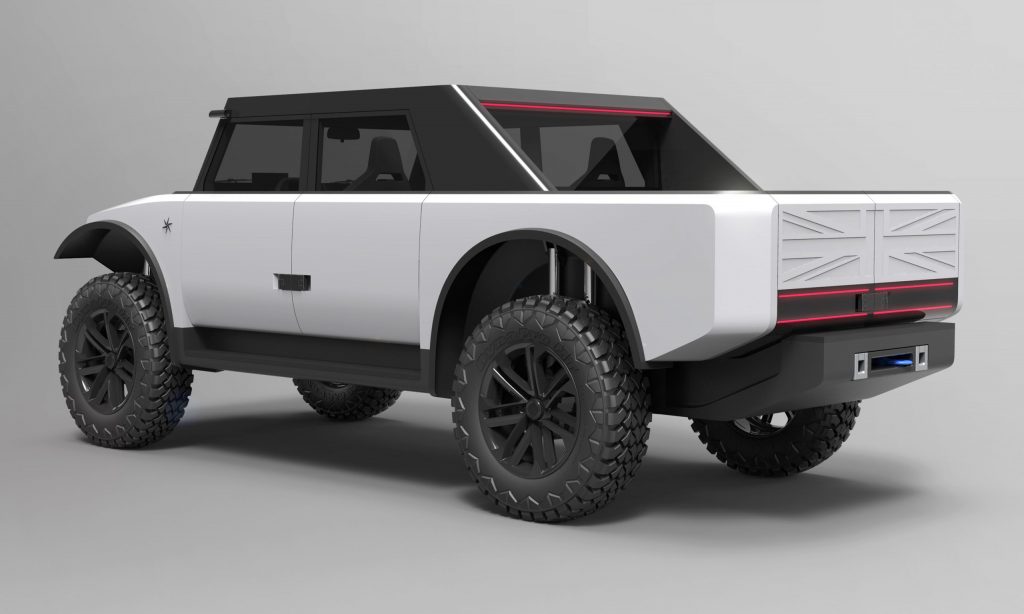 The Transit van-sized 4×4 is built around an body-on-frame aluminium chassis, but much like small vintage aircraft, much of its 'bodywork' consists of robust fabric – similar material used in the construction of hiking boots – which is both durable and easy to replace. Not only that, it helps minimise the Pioneer's kerbweight. Fering claims it tips the scales at 1500kg, without fuel.
Powering the Pioneer are two electric motors, one for each axle, giving it the capability of running in either two- or four-wheel drive, and a 20kWh battery. These generate 442lb ft of torque, and the battery pack uses Lithium Titanate Oxide cells rather than the Lithium-ion type found in most electric vehicles, because it is considered more robust.
A little like the BMW i3 Range Extender, Vauxhall Ampera and even the LEVC TX London Taxi, the Pioneer has a generator in the form of an 800cc three-cylinder multi-fuel engine. The 4×4 offers an electric-only driving range of 50 miles, says its maker, but with the three-pot running to maintain battery power the Pioneer has a range of up to 4350 miles, when fitted with long-range fuel tanks. (The company doesn't disclose the capacity.)
The 22.5-inch wheels have been chosen to fit standard truck-size tyres. It can tackle 60% gradients and handle traverse angles of up to 50 degrees. The wading depth is 1500mm, which is more than any Land Rover, and the ride height is adjustable. The cargo carrying capacity is 1500kg. And while it's somewhat academic for a car of this kind, the top speed is 78mph.
This new breed of expedition vehicle is said to be undergoing a rigorous testing process that includes assessment by prospective customers and organisations. Series production will start in the UK during the first half of 2022.
Read more
The new Ineos Grenadier 4×4 rides to the rescue of Land Rover Defender fans
Twisted transforms the Defender into an electric 4×4
Niva gonna give you up: Lada's plucky 4×4 keeps on trucking