Although classic car fans might think plastic headlamps are a new invention, they've actually been around for 40 years. Ford was the first to introduce them on some US models, but all other companies followed rapidly as they realised they were safer in an accident, weighed less and allowed more interesting shapes to be created.
But they have one drawback. After years of exposure to sun, rain and dirt they become scratched and dulled and may even start to yellow.
How much is your car to insure? Find out in four easy steps.
Get a quote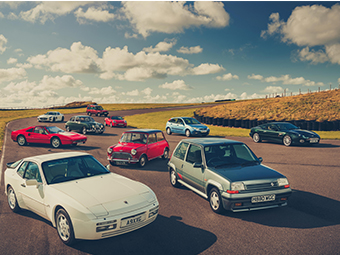 It makes any car look scruffy even if the paintwork is shiny. It will also make the headlamps less effective, dazzle other motorists and could even be an MoT failure.
New lenses are usually expensive, so most people will try to revive the old plastic. There are plenty of kits available along with other polishes and a common internet 'expert' ideas too.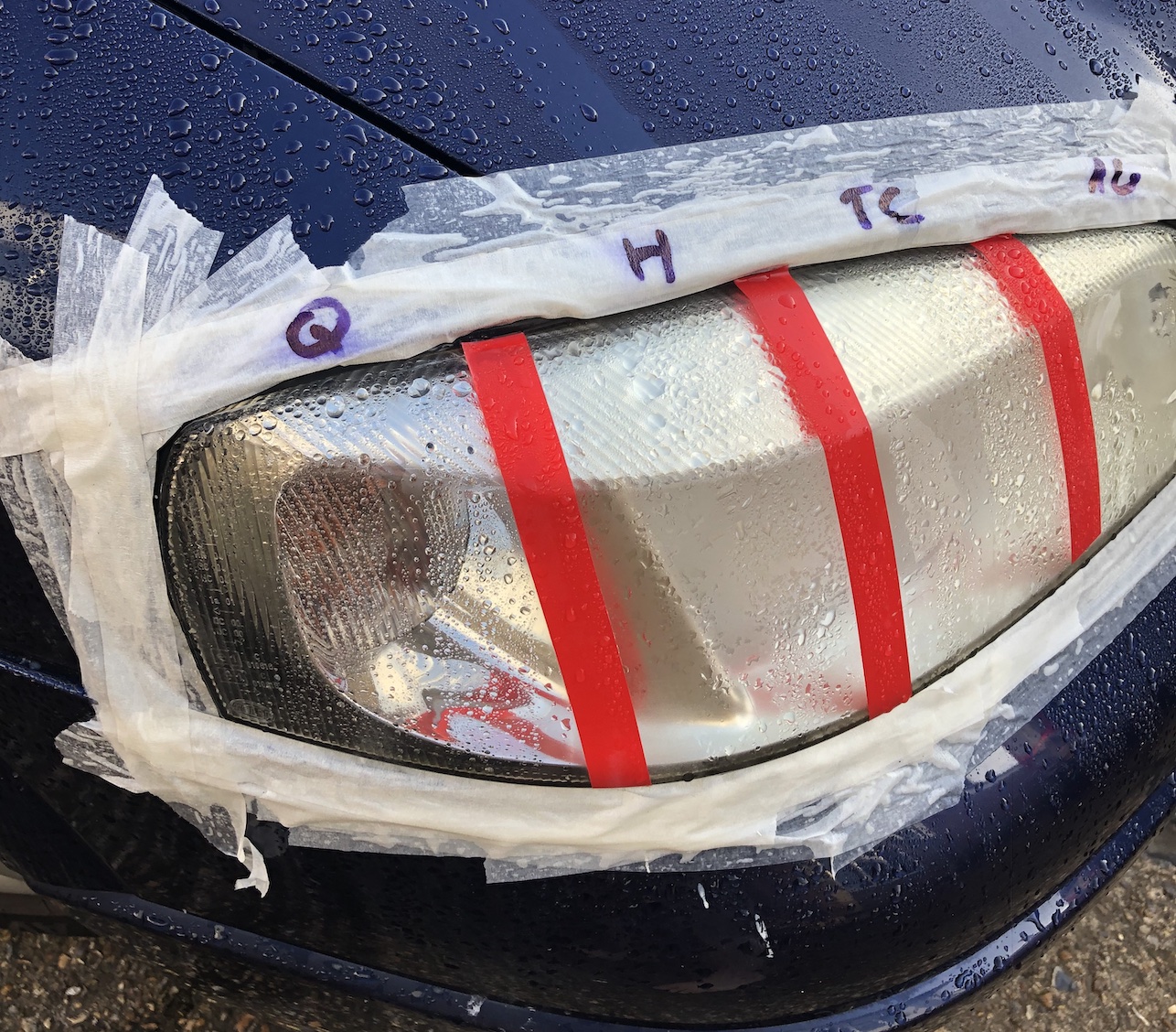 To try and work out which is best, we borrowed an elderly Astra and BMW E39 5-Series with badly weathered lenses. We sectioned off the surfaces with tape and attacked them with our kits, carefully following the manufacturer's instructions – if there were any.
Some of the kits require you to use a drill to do the hard work, the others rely on you to do the polishing. We tried both but learned that while the machine takes away much of the effort it also requires much more concentration. Slip or leave the pad in one place for too long and you can easily damage the paint or melt the plastic on the lens. If you are not confident or have particularly intricate shapes to tackle, we'd stick with the hand polishers.
After the treatment, we washed the lights and left them for two weeks to see if the coatings wore off or the lights deteriorated. Points were given for the results, effort required and price.
Armor All Headlight Restoration Wipes – Best Buy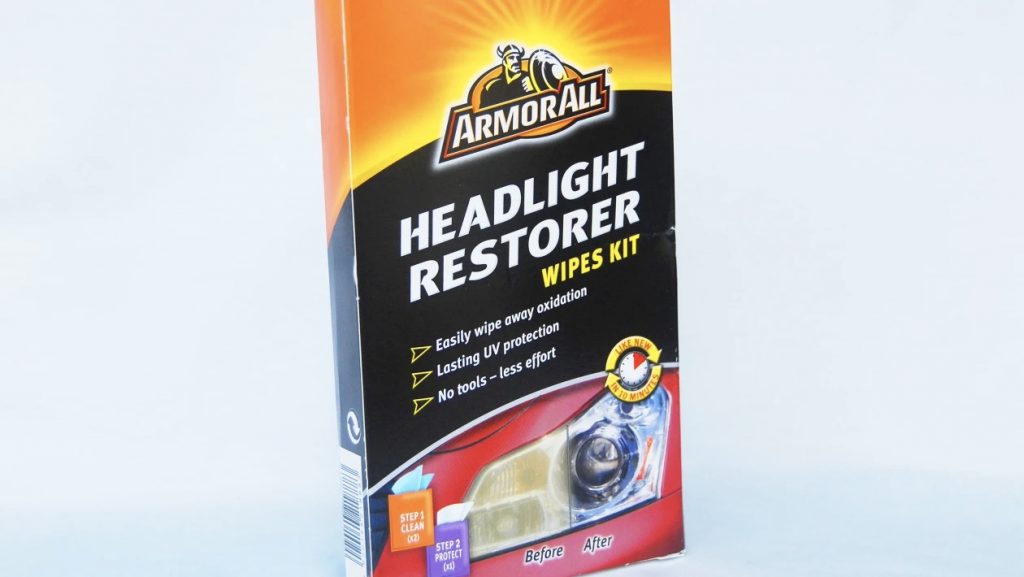 Price: £8.99
Applied by: Hand
Score: 10
Contact: halfords.com
You expect to find wipes like these in a cleaning cupboard or nappy changing kit, so we weren't expecting them to do a tough job like headlamp restoration which had taken us hours with polishers. But we were astounded at how effective they were.
Instead of using abrasion from a paste or sandpaper like all the other kits here, the Armor All has a strong chemical soaked into a slightly abrasive fabric. Leave it to soak in for a few seconds, gently scrub and the top yellowed layer of plastic disappears. You then use a second wipe to apply a layer of a lacquer, which needs three hours in dry weather to cure and harden.
It works brilliantly and is much less effort than sanding, although you may need two packs for larger or badly oxidised lenses as the wipes do clog and dry out.
QUIXX Headlight Restoration Kit – Recommended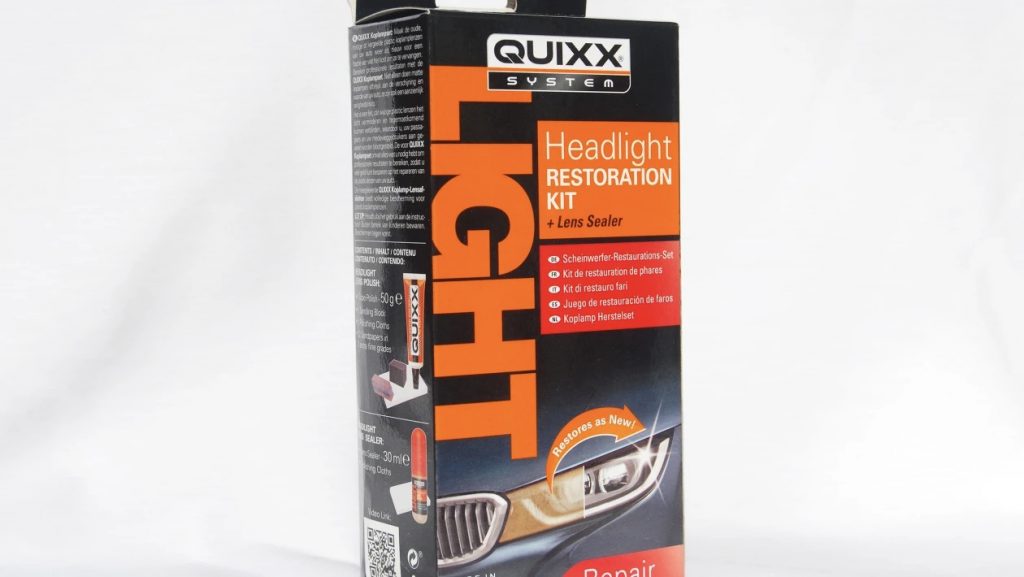 Price: £11.59
Applied by: Hand
Score: 9
Contact: amazon.co.uk
The QUIXX kit looks as though it might be hard work, as it relies on you using elbow grease and tiny bits of sandpaper. But it was surprisingly little effort in reality.
The kit has three grades of abrasive paper, a tiny sanding block and a tube of polish. Some light work quickly took away the tarnished layer of the headlamp and revealed the clear lens below. It was especially useful on the more intricate parts of the Astra's lens, which were tricky to access with the drill-based kits.
Once the lamps were clear, we sealed them with the lacquer provided to give protection from any further deterioration.
Visbella Headlight Restoration Kit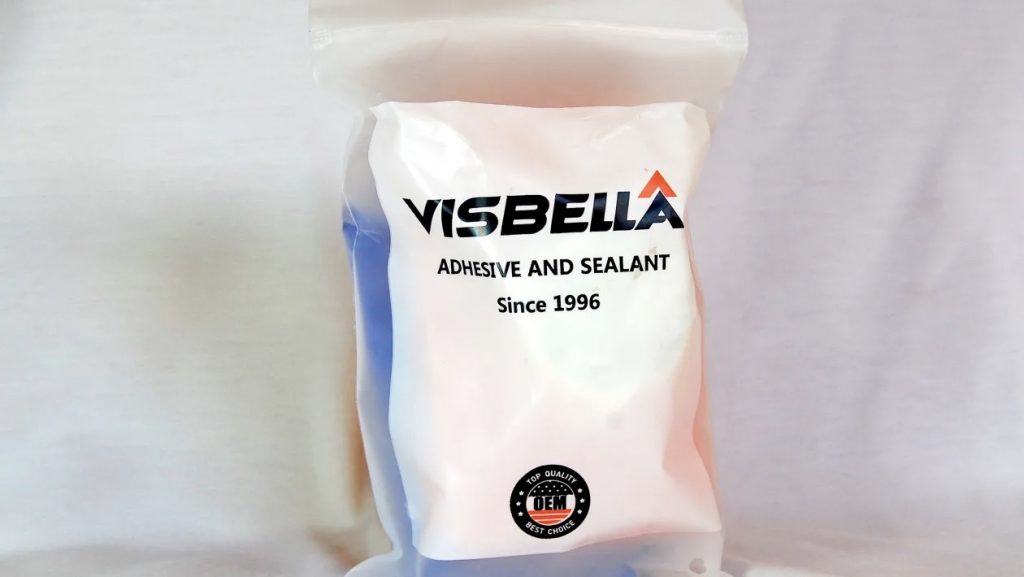 Price: £10.99
Applied by: Hand
Score: 7
Contact: ebay.co.uk

When we tried the Visbella kit it was priced at £5.99, which made it seem a bit of a bargain. Clearly a few other people thought so too, as that seller has none available and the only stock we could find was at £10.99.
Even at this price is seemed reasonable value though, as it includes four different grades of sandpaper, a cutting paste and finally a UV sealant. There's even a glove so you don't get any of the chemicals on your skin and little roll of masking tape to help protect the paint work around the lens – although this is more useful when using power tools, unless you're particularly energetic and careless.
It took a little more effort, and the finish wasn't quite as good as the more comprehensive kits though. The QUIXX above is worth the extra quid.
Meguiars Two-Step Headlight Restoration Kit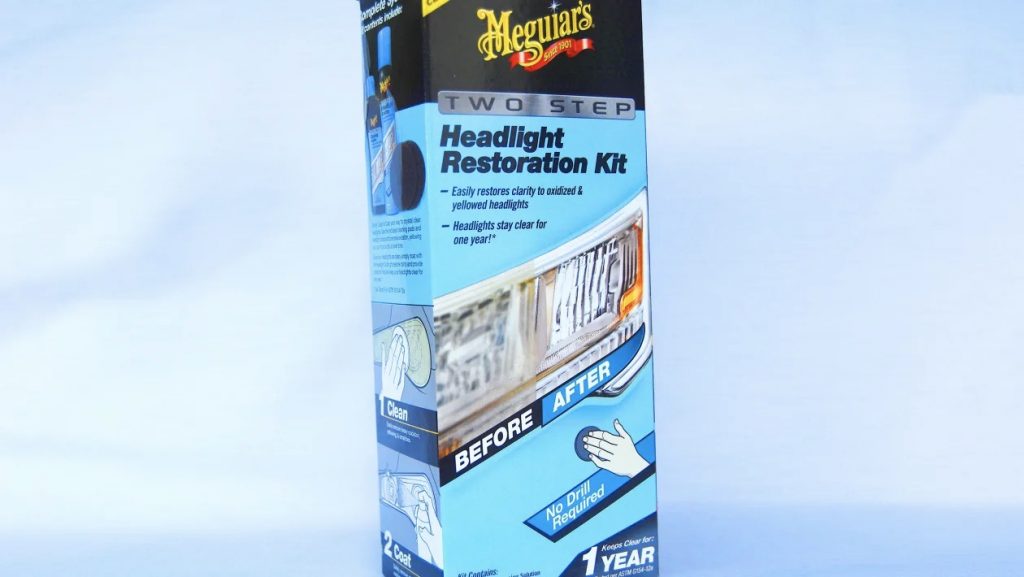 Price: £21
Applied by: Hand
Score: 5
Contact: halfords.com
Unlike most of the other kits here, the Meguiars doesn't use any form of sandpaper. Instead you are given two discs which have an abrasive surface made of the same sort of scratchy scrubbing material you use to get tough bits of pasta bake off the oven dish when doing the washing up.
You apply a special fluid and then rub hard, and the yellowed plastic eventually comes off the lens. This leaves a smooth finish, but the surface is still dull and milky. To get rid of this, the kit includes a spray-on lacquer which protects and adds the shine. It didn't do a great job though, leaving a distinct haze.
T-Cut Headlight Restoration Kit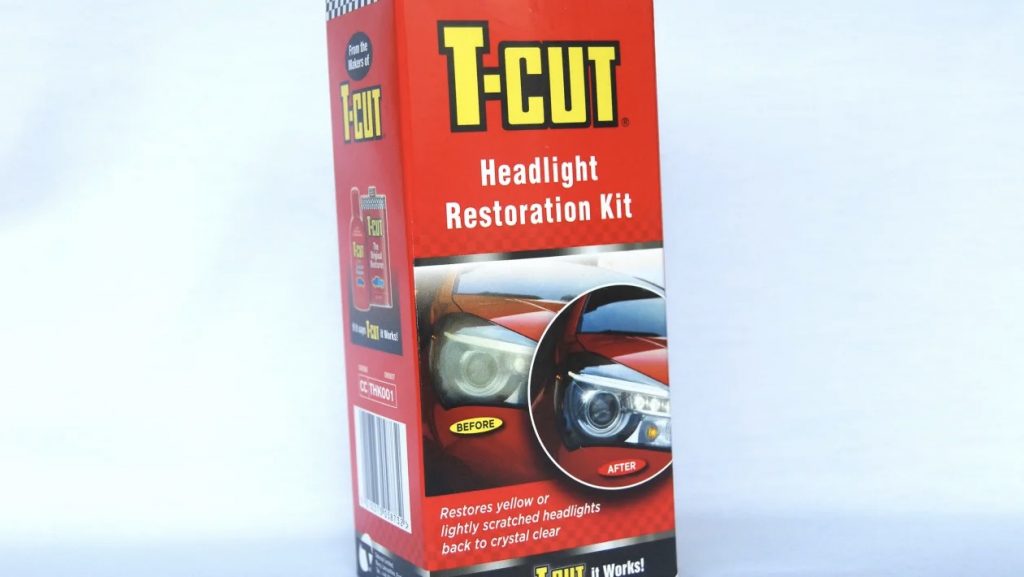 Price: £16.50
Applied by: Hand
Score: 4
Contact: halfords.com
T-Cut is a name everyone associates with polishing, and we hoped its dedicated kit to bringing the gloss back to headlamps would be as good as its paintwork restorers. Unfortunately, we were disappointed. The kit includes a paste which seems to be a thicker, more abrasive version of the T-Cut we all use on paintwork, plus a microfibre cloth for polishing and a sealant lacquer.
But it was really hard work to get though through the weathered plastic layer to find a shine, and the sealant seemed to make little difference to the finish or protection either. If we were being brutal, we'd say the T-Cut kit did little more than the toothpaste.
Holts Headlight Restoration Kit – Best Buy (machine applied)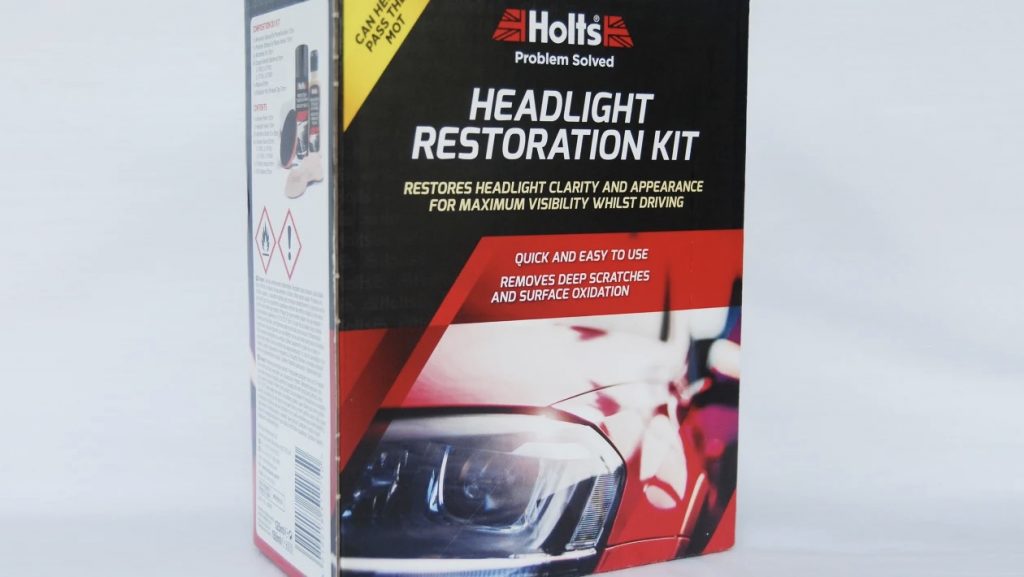 Price: £16.49
Applied by: Machine
Score: 10
Contact: ebay.co.uk
Like the other drill-mounted kits here, the Holt package includes an attachment to which you stick four grades of drill-mounted abrasive discs. It was quick and easy to work through them, especially on the BMW's large and simple lens surfaces.
These are then followed with a final polish using a sponge attachment and special polishing liquid. Once you are happy with the results, you spray on an aerosol sealant to protect the surface.
Our only real complaint is that the instructions are tricky to follow if you have not tackled the task before, but there is enough in kit to make a few mistakes – or do several cars.
Autoglym Headlight Restoration Complete Kit – Recommended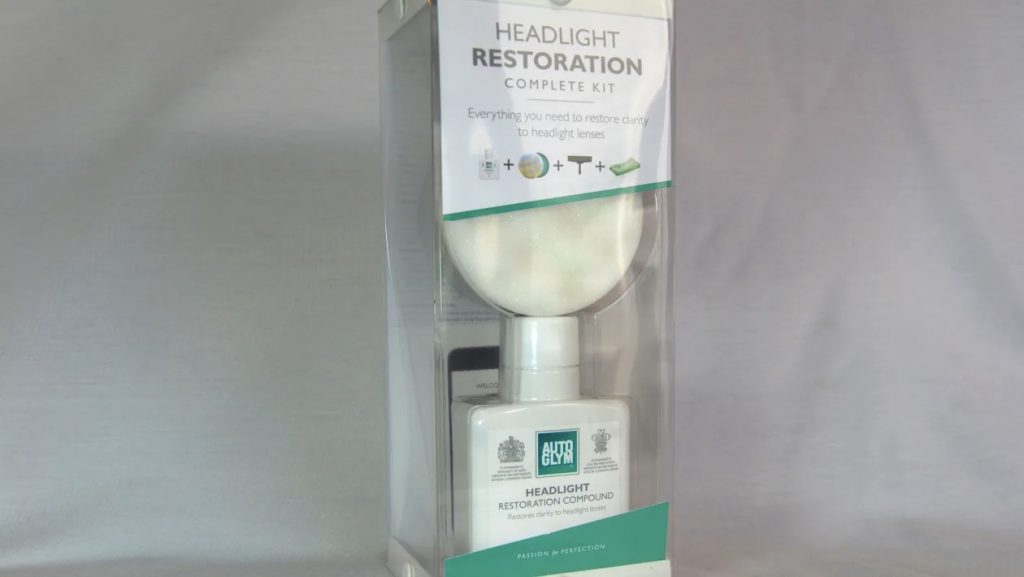 Price: £28.00
Applied by: Machine
Score: 7
Contact: autoglym.com
Given Autoglym's reputation we expected good things from this kit and we weren't disappointed. The instructions were the clearest and there's even an online video to help if you are unsure.
Like the winning Holt, the pack has a drill mounting with graded abrasive discs which attach with Velcro, plus a sponge which is used for the final stage using fine polishing liquid.
It worked really well on our lamps but there's no sealant to keep the surface protected, so the weathering started to come back quickly. It's also worth noting that a 'professional' job with someone else doing the hard work was only a few quid more.
Meguiars 1-Step Headlight Restoration Plus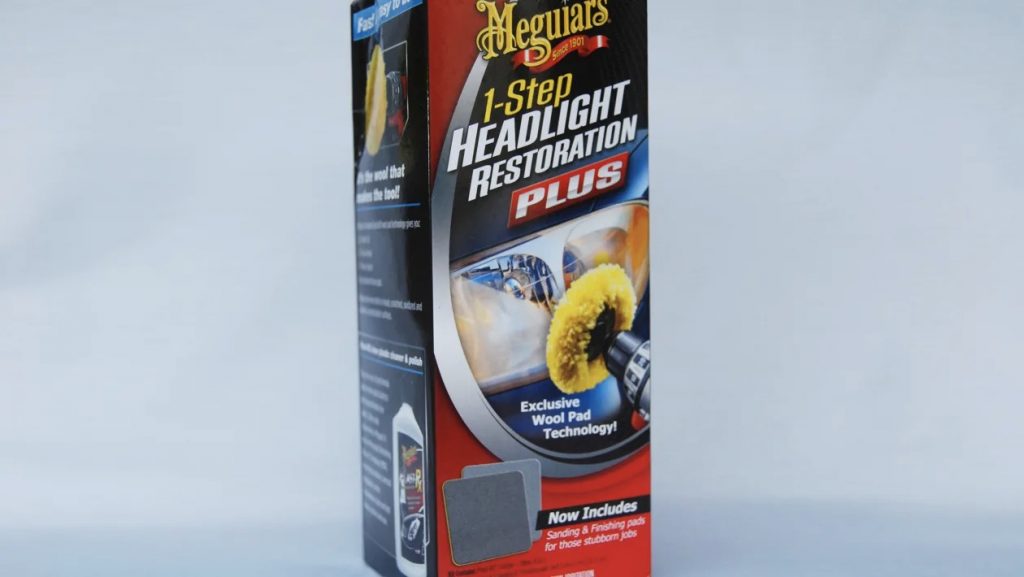 Price: £27.50
Applied by: Machine
Score: 6
Contact: halfords.com
You might expect the '1-Step' kit would only involve one step and be the height of simplicity. But the reality is that it's actually more complicated than all of the other kits, involving hand sanding and a drill-based polisher.
The plus side of this is that it's much more difficult to do damage with the fluffy polishing bonnet than you could with a fast-spinning bit of sandpaper. But the two small foam squares with the abrasive material on are hard work. Eventually we got a decent finish, and it left a lovely shine in the end, but it was no better than the other, cheaper, kits. Some of those rivals also include a UV protection fluid, whereas the Meguiars will leave your newly-polished surface unprotected.
Colgate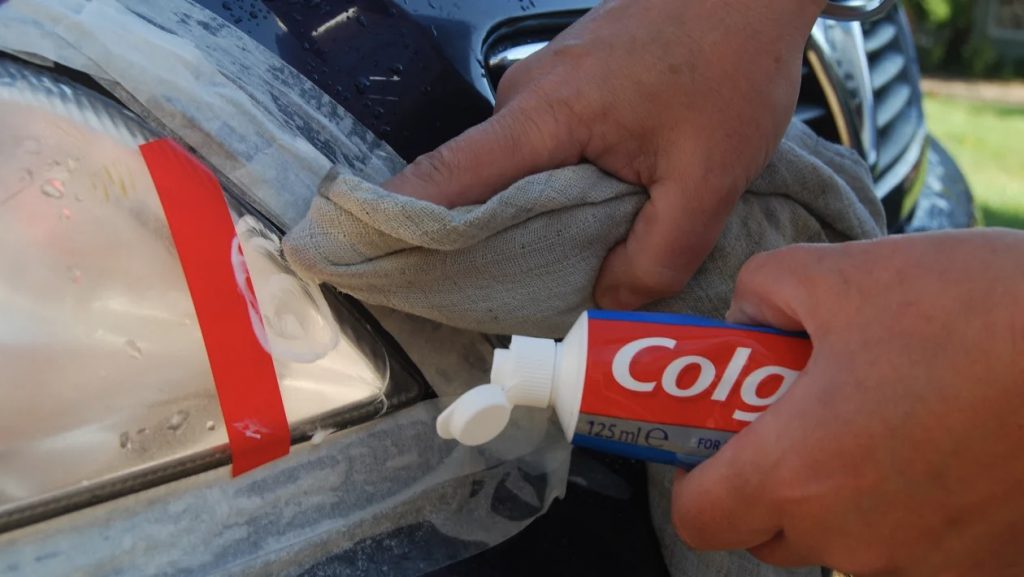 Price: £1.49
Applied by: Hand
Score: 4
Contact: tesco.com
If you are browsing the internet looking for the best way to restore your lights, there are plenty of people who will swear that you don't need to waste money on these fancy kits and all you need to do is raid the bathroom and get some whitening toothpaste and a cloth.
It's not nonsense either, as the whitening element can remove yellowing in the plastic just as it does on your teeth. Meanwhile the fine particles in the paste act as a gentle abrasive to polish the dull surface.
We attacked the Astra's light with the Colgate and were surprised to see that it actually worked quite well, but it needed a lot of hard work to get any noticeable result on our heavily weathered lenses. If your lights only need a light polish or you want to give up the gym membership it might be worth a try, especially as it leaves your car smelling minty fresh.
Verdict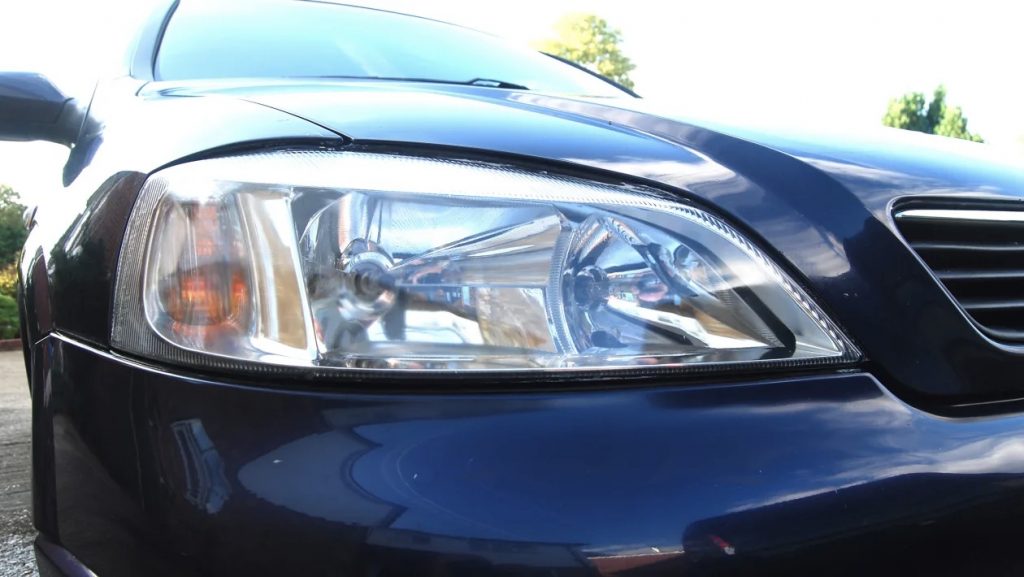 Firstly, we would say that you should avoid using the machine-applied kits unless you are confident using them and prepared to be patient. The potential for expensive slips onto the paint or causing damage to the lights makes it a little scary, especially on complex light shapes.
The Armor All wipes were a real surprise and worked so well, we felt a bit daft for spending so much time struggling with the less-effective headlamp restorers. The price means you can afford to buy two and make sure you don't have to skimp or rush too.
If you are confident with a drill and have badly-tarnished lenses, we'd recommend the Holts kit – it's great value and gave a decent result.
Read more
Reviewed & Rated: Clean up your car with these vacuums
Elbow Grease: Some clarity on cleaning glass
Socket Set: Filing needn't be a rough experience