We're moving into the nitty-gritty of car cleaning now. Last time around it was keeping your Alcantara trim looking its best, and this week we're looking at – or should that be looking through? – the best techniques for keeping glass crystal-clear.
It's actually a fairly simple procedure too, you'll be pleased to hear. There are hundreds of different products on the market and plenty of them are very useful, but I've actually found the best way to clean glass is without any product at all.
How much is your car to insure? Find out in four easy steps.
Get a quote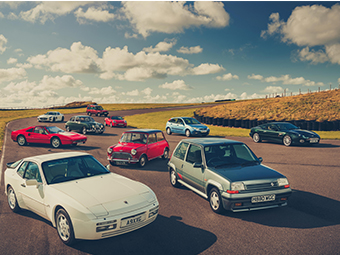 Intrigued? I'll get to that in a moment, but before you start, a word of advice. Glass is often the very last thing I'll do when cleaning a car, and it should be your last task too. It's bad practice to lean on a car when you're cleaning it, particularly putting bare hands on paintwork, so whenever I do need to lean on the car for support with my free hand, it's always against the glass rather than the paintwork.
There are two good reasons for this: As the last thing I clean, it'll clear up any remaining marks or grease. But it also gives areas like the corners of windows, gutters, and other spots likely to hold moisture, a chance to dry off. There's nothing more annoying than picking up moisture when you're cleaning the glass and smearing it across a window. Doing the glass last also has the benefit of picking up any dust that may have been created by previous steps.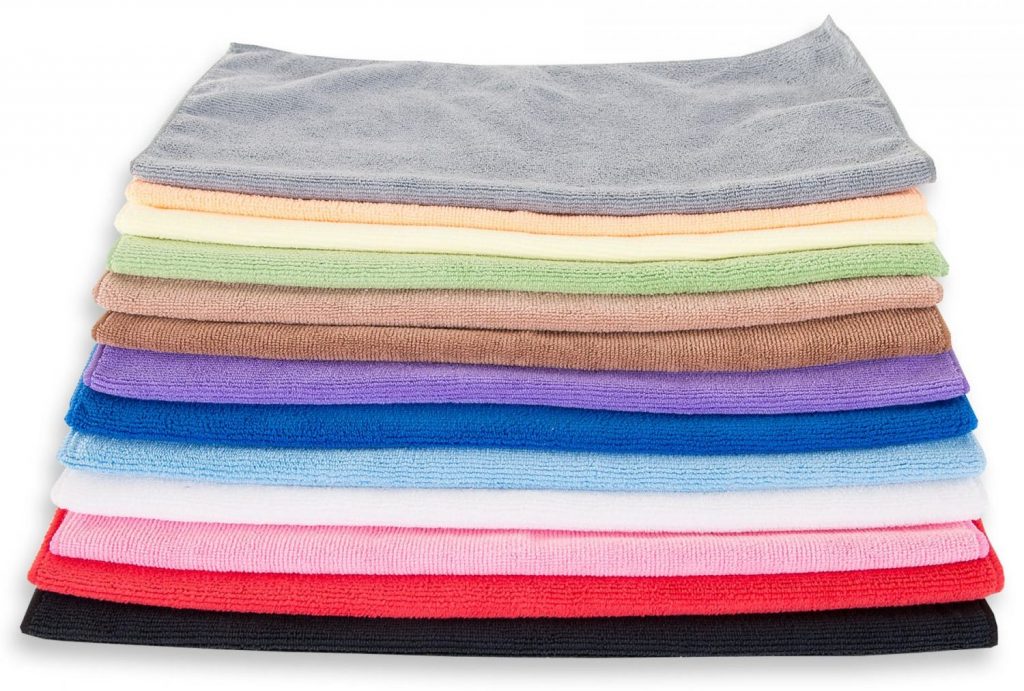 But cleaning glass itself is actually quite simple. You need a pair of microfibre cloths, and some water – it doesn't need to be particularly cold or warm. I'll wet one cloth and wring it out thoroughly so it's only slightly damp. I'll use that cloth to wipe down the glass, and then quickly go over it with the other, dry microfibre before the dampness evaporates and leaves smears. It's simple, but I've done it like this for years on my own vehicles – driving at night there's no glare from smearing, no issues during the day, and in the winter when the sun is low it keeps the glass clear too.
It's worth mentioning that to do a proper job, you'll need to get right into the corners and edges too. I'll always lower the glass (where it can be lowered) to do the lip at the top where dirt often collects. The corners of the windscreen where it meets the dash can be tricky, and while this isn't a problem for all cars, anything with a roll cage, like a 911 GT3 RS, needs a bit of ingenuity too. This is an occasion I'll use a glass cleaner, with a microfibre on the end of a homemade retractable pole!
Glass cleaning products can be pretty useful though. I'm wary of using it on the plastic used for convertible tops, or tinted glass film, or any Perspex panels – the products tend to be quite good at breaking down grease, but that can dry out the plastic and make it slightly grabby and abrasive, which means you can mar the surface. In all cases it's best not to press too hard with the microfibre cloth – you want the cloth to glide over the surface.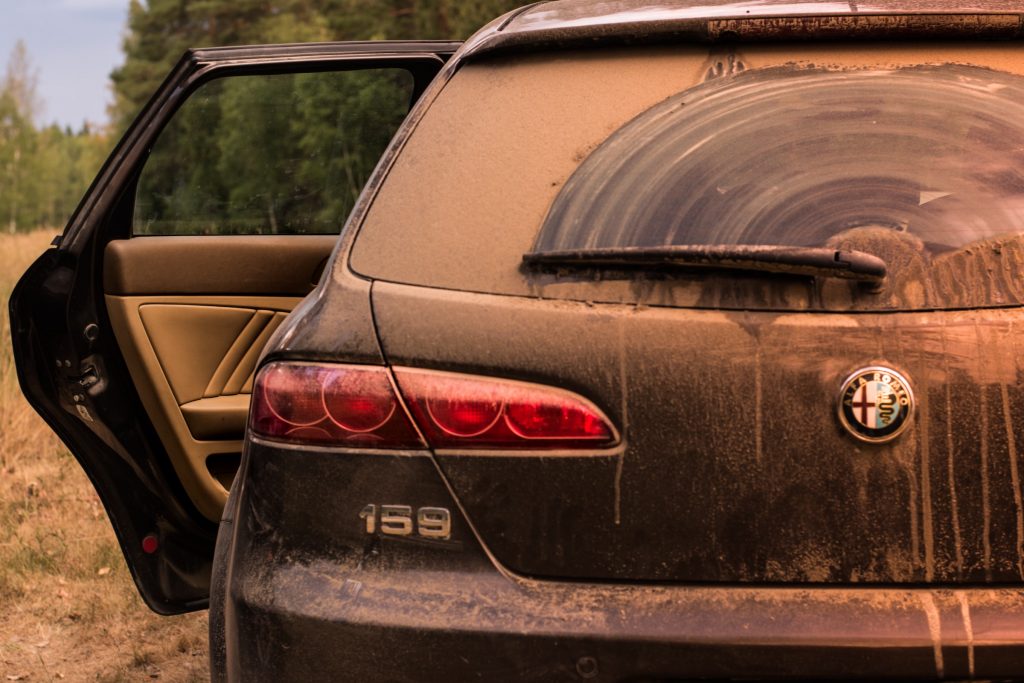 That degreasing property of solvent or IPA (isopropyl alcohol) -based glass cleaner does have several uses though. It's good for breaking down the glue residue left by stickers, as well as greasy fingerprints on satnav screens or vanity mirrors. It's great for removing residue from wiper blades too – it's all well and good cleaning the screen, but you need to clean the blades too to avoid smearing grease and oil back across the glass! And the chemical makeup also makes it good for cleaning chrome. It's not going to renovate heavily tarnished chrome or remove baked-on dirt from exhaust tips, but it's otherwise very effective.
A few other tips worth heeding: Firstly, if you're cleaning vanity mirrors, try not to dig too much into the corners – some use grease to lubricate those slide-back covers, and it's easy to pick this grease up on your microfibre cloth and spread it over whatever you're cleaning.
You need to be careful of heating elements on older cars too. It's fine to use glass cleaner, but try to avoid rubbing too hard around the connectors, which could break them. And if you're cleaning the rear-view mirror on an older car, particularly those stuck to the screen itself, use your free hand to support the mirror and don't press too hard, to avoid popping it off the screen.
Finally, don't overdo it. If you're spraying the product onto glass, move your hand while using the trigger. You just want a mist, rather than have it running down the doors. If your cloth gets too damp it'll leave smears. Ideally, you want it to flash off the glass as quickly as possible. For larger cars, it can be useful to have another few cloths around, to avoid one getting too damp. Like I said though – getting crystal-clear glass can be surprisingly simple.
Also read
Elbow Grease: Brushing new life into Alcantara
Wax on, wax off: Protecting your paintwork after cleaning and polishing
12 essential automotive chemicals for your garage | DIY