Richard Tipper has been valeting cars of all shapes and sizes since 1989, and can spend up to a week detailing every inch of a car. He has gone through more cleaning accessories and products than you'll find on the shelves of an automotive superstore. These are Tipper's Tips for the Hagerty community.
I've covered swirl marks, those faint repeated lines in paintwork, often the result of improper cleaning, when talking about polishing cars. But some of the details are worth reiterating because it's a subject that comes up frequently when really trying to bring out the best in a car.
How much is your car to insure? Find out in four easy steps.
Get a quote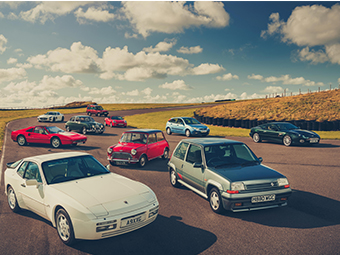 Most cars will either have a lacquered or non-lacquered finish. The former involves a clear coat of maybe 30-80 microns thick, which from the factory can have an 'orange peel' finish, due to how the coating cures after it's been applied. Luxury manufacturers will often polish this to a glassy finish, but it's easier to spot in more mainstream brands.
Older classics may instead have been painted without a clear coat. But both finishes can pick up swirls in the paintwork, tiny scratches created through cleaning, with some cleaning methods worse than others – you should be more than aware by now of the effect automated car washes can have on your paintwork!
The good news is, provided there's enough depth to the lacquer or the paint (which can be identified with a depth gauge), these swirls can be polished out.
One thing I didn't cover last time was the use of a 'glaze'. This is a hand polish, usually described as something like a hand glaze or polishing glaze (though there are several other names too), and are designed to be used by hand, rather than with a mechanical polisher.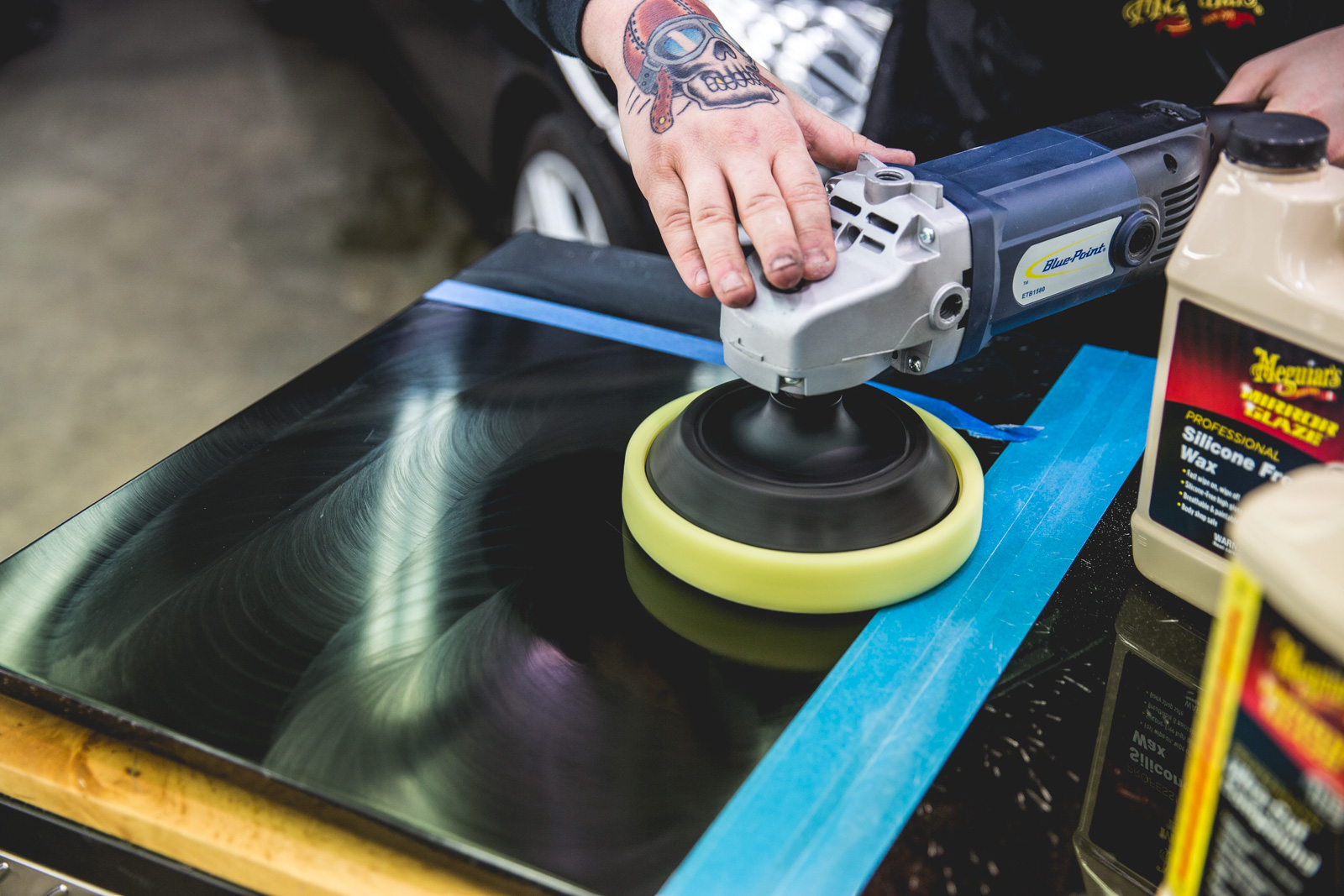 You probably wouldn't want to polish an entire car this way, but if you want to fill swirl marks in a smaller area or on just one panel, these glaze products are worth looking out for.
Beyond that, you'll be looking at a polisher, and as I've recommended before, the best for complete beginners or relative novices to car detailing would be dual-action polisher, which oscillates and avoids creating marks through friction.
Polishers come with different grades of pad – cutting pads, polishing pads, and finishing pads – with different grades of compound to go with them. You'll need to carefully mask areas you don't want to polish (or potentially damage), while very light swirls might not need cutting, only polishing and finishing.
Finding the correct speed, and using the correct pressure can take time, but you'll eventually find the sweet spot – and the reward will be a smooth, mirror-like finish.
There is one more thing to note when it comes to swirl marks, and that's the very light marks left behind after cleaning a surface, such as glass. These are even easier to deal with – a clean microfibre cloth or towel can remove them – and I'd refer you to my column on cleaning glass to avoid creating smeary marks in the first place. Keep it clean and classy, people!
Read more
Elbow Grease: Tips for those exhaust tips
How covering my Lotus in the heat and rain ruined its paint
Socket Set: You really can rattle-can parts of your classic