If your new car leaked, a driver would rightly be outraged. In a classic, we just accept it and deal with the consequences.
While fluids oozing out of the car might stain a driveway or garage floor, water getting into the cabin is likely to be more damaging. Left unaired, upholstery will go mouldy, and corrosion will set in on parts of the car which will not be designed to get moist. That's before you consider the misty windows and aroma of damp dog you'll face every time you get in the car.
How much is your car to insure? Find out in four easy steps.
Get a quote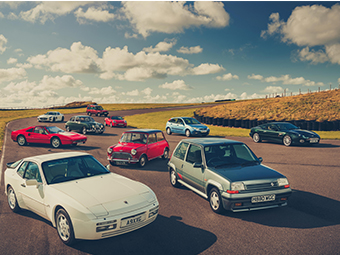 If you are lucky enough to have a garage to store your car you won't be immune either. An unexpected downpour when you have the roof down or leaky heater matrix could leave you needing to dry things out.
There are plenty of devices which claim to be able to keep the damp at bay. Electric dehumidifiers are ideal, as they take moist air which is laden with humidity and condense the water into a tank before blowing out slightly warmed, dry air. But most of us won't have access to a handy power socket or, in the current climate especially, the desire to leave one of these £100+ machines running for days on end.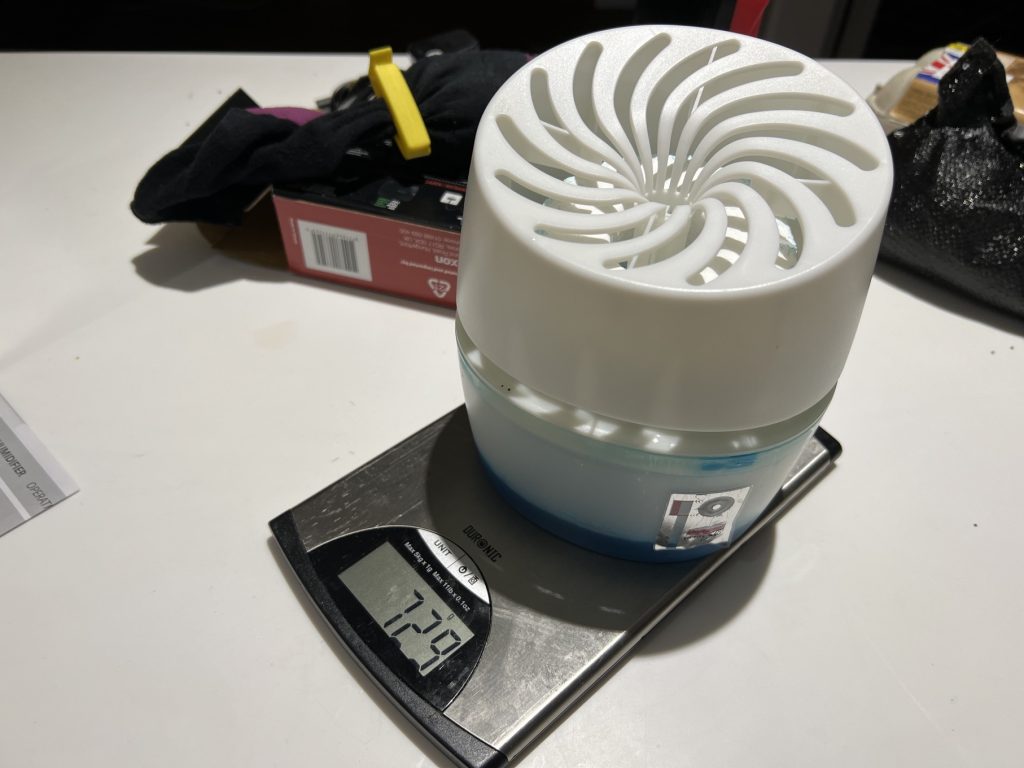 The cheaper alternative is a dehumidifier bag. Most of these claim to work in the same way as the little sachets marked "DO NOT EAT" which you will find in the packaging of electronic items. They use materials which naturally absorb and hold moisture and can then be disposed of or dried out and reused.
We tested six of them to see how much moisture they sucked up. We also put a common internet 'hack' to the test by seeing how an old sock filled with cat litter fared against the proper alternatives.
To score them, we placed the pouches inside a vegetable steamer for 30 minutes and measured the weight difference to see how much had been absorbed. Points were also given for the price and ease of regeneration. Which did we judge to be the best at drying before driving?
Simply DEH003 Portable Reusable Dehumidifier Bag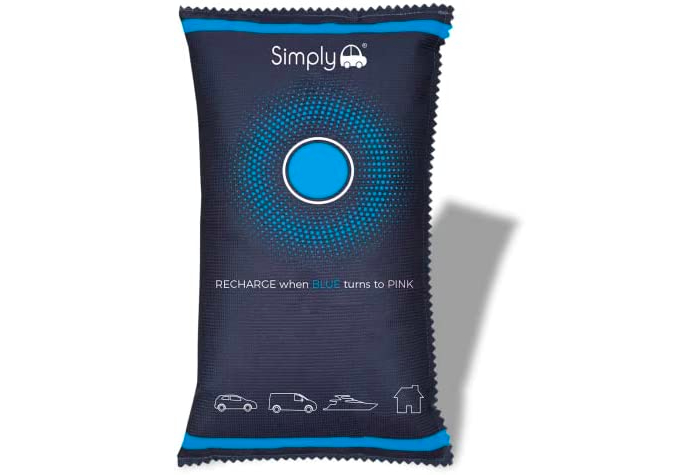 Price: £8.95
Score: 9
Reusable: Yes
Contact: amazon.co.uk
There's nothing fancy about the Simply bag. It's not the cheapest or prettiest and it didn't absorb the most moisture in the tests. But it was a clear winner on points by doing everything well, having useful features and not self-destructing.
The pack contains 350g of absorbent silica material in a pouch which is about the size of a paperback book. It looks and feels like the bean bags you might have thrown around in PE lessons in primary school.
The front side has an indicator spot which turns from blue to pink to show when it is saturated. It didn't get close to 'full' in our test but absorbed a reasonable 23g of water. There is then a choice of suggested recharge options, from putting it in the microwave for six minutes to putting it on a radiator.
It's a solid performer, which gives it the win in this test.
Gadlane Reusable Car Dehumidifiers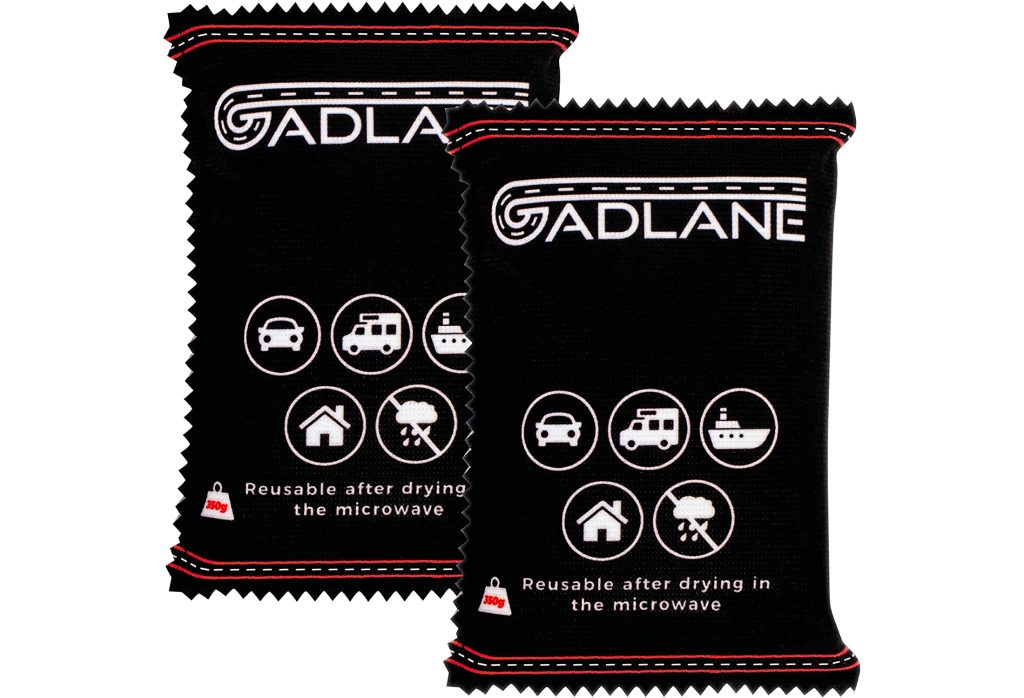 Price: £14.99 (two pack)
Score: 8
Reusable: Yes
Contact: amazon.co.uk
The Gadlane dehumidifiers come in a pack of two, both looking similar to the winning Simply product. Having a pair of pouches means you can put one either side of your windscreen to keep it clear of condensation and also makes them easier to store inside the car – especially compared to rivals such as the huge Air Dry Classic or clunky Unibond.
The Gadlanes did a reasonable job of soaking up moisture in our test and survived the microwave recharge too. They can also be redried on a radiator or in the sun, although this will clearly take a lot longer.
Our only real criticism is the lack of a visible indicator to show when it is saturated; the instructions merely tell you to dry them out when they feel heavy.
Air Dry Classic – Car Dehumidifier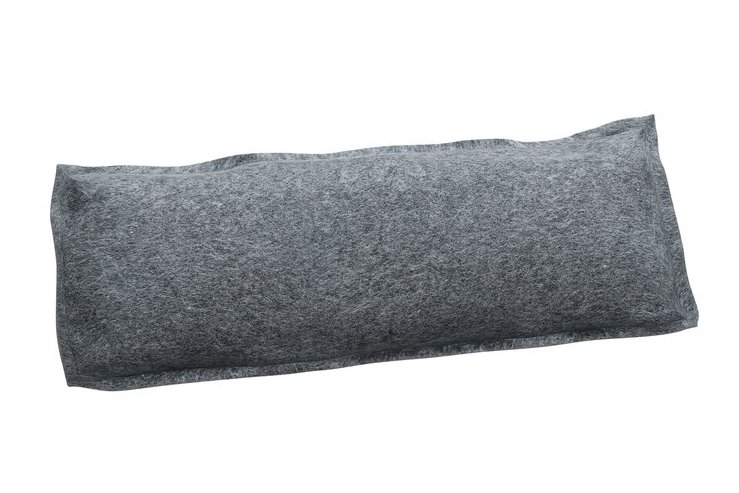 Price: £7.29
Score: 7
Reusable: Yes
Contact: halfords.com
This pouch was on special offer in Halfords and seems great value as it's three to four times the size and weight of the other pouches here, at just over a kilo. It looks a little like a mole has died on the top of your dashboard when in place. The sheer size means you'll have trouble stashing it away in a door pocket or glovebox when you want to go for a drive though.
Once in place it does a good job of absorbing water – it took 84g of moisture in the 20 minutes it was in our steamer. Unfortunately, it also melted as it is clearly not designed for high temperature use. Unlike the other pouches here it can only be dried out on a (presumably cool) radiator or in an airing cupboard, which means you'll not be reusing it in a hurry as the process can take several weeks, according to the instructions.
There's also no visible way of telling if the bag is saturated, with the manufacturer suggesting you take it away and weigh it to see if it is approaching the maximum moisture measurement of 1.8kg.
Still, at this price you could buy two and use them in rotation, keeping one in the car and the other in the airing cupboard.
Unibond Aero 360 Compact Moisture Absorber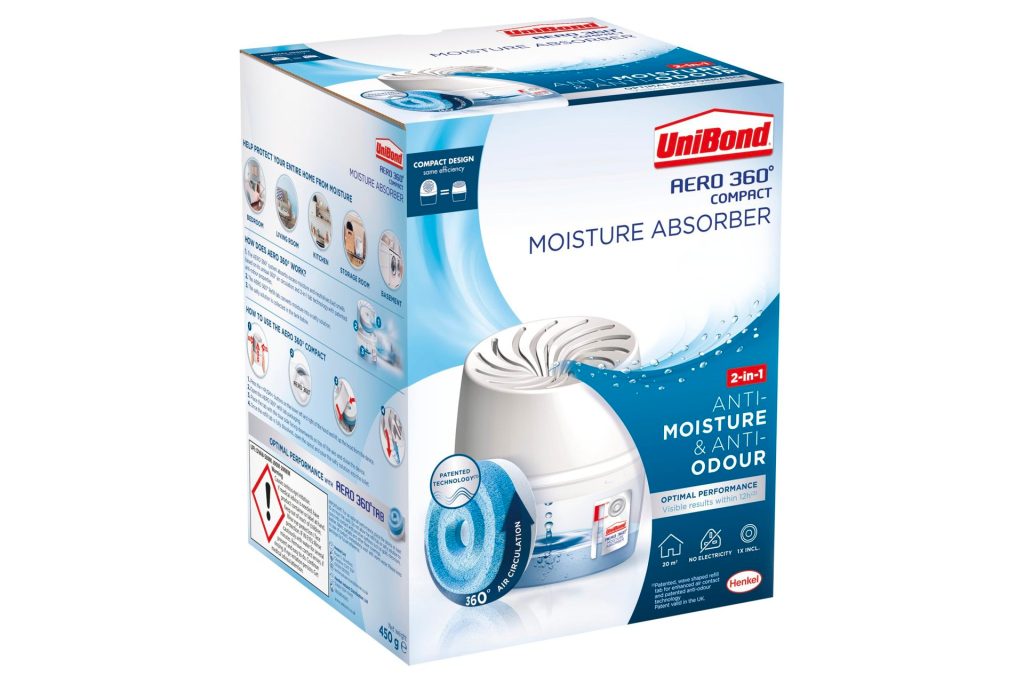 Price: £12
Score: 7
Reusable: Partially
Contact: tesco.com
The Unibond absorber uses a fundamentally different method of soaking up water compared to the rivals here. It resembles an oversized air freshener, with a plastic case which houses a doughnut sized disc. This absorbs moisture and dissolves as it does so, collecting as a bright blue jelly in a small reservoir at the base of the device. It also 'neutralises' smells, and although it is better than the musty aroma of a damp car it does have a faint whiff of toilet cleaner about it.
While the case is reusable, the discs will need renewing at a cost of £10.99 for four. That makes it expensive to run, but it was effective and took 46g of water out of the steamy air in our test.
We'd suggest you'd want to remove the Unibond Aero before driving anywhere though – the bright blue gel stayed put when we tipped the 360 over, but there is the potential for mess, and it's not shaped to sit comfortably in a car on the move. This is one we'd recommend to keep in a vehicle which is stored rather than used every day.
Ecoventis Car Dehumidifier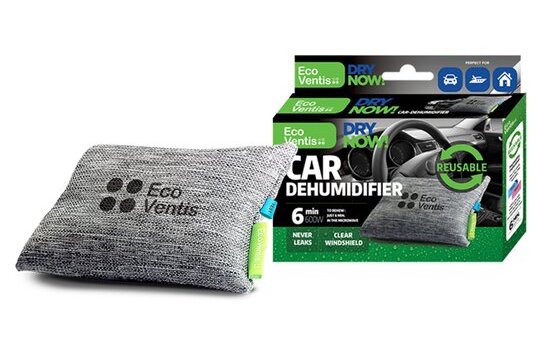 Price: £8
Score: 6
Reusable: Yes
Contact: tesco.com
We really liked the look of the Ecoventis. It is small enough to pop in a door pocket when not needed and the grey fabric side of the pouch should blend in with most interiors without looking too obvious. The other side has a mesh panel which shows the glassy absorbent beads which do the work. Some of these are coloured to indicate when the beads are saturated: green balls mean the pad needs drying, which can be done in six minutes in the microwave.
It did absorb a reasonable amount of moisture considering its size and the microwave regeneration worked too – although it feels like a lot of energy to use and results in the pad becoming hotter than the inside of a McDonald's apple pie. More annoyingly, it also seemed to melt some of the stitching, which resulted in a steady trail of beads being left wherever we had been. Looking at the online reviews it seems we weren't the only ones who were shedding our innards after the first recharge. That's a shame, as the Ecoventis could have been a winner.
PINGI Wireless Dehumidifier ID-A300
Price: £15.25
Score: 6
Reusable: Yes
Contact: amazon.co.uk
Unlike all of the other rivals here, the PINGI looks like a proper plug-in dehumidifier – at least on the computer screen when ordering it. There's a hard outer casing and it is supplied with a three-pin plug lead. At the front, under the purposeful-looking grille, is an indicator which turns from orange to green once the device is full of moisture.
Despite this sophisticated look, the Pingi is actually filled with the same type of absorbent beads as most of the pouches here. The plug operates a built-in heater which slowly dries out the innards over the course of a day. It's faster than some, but not as quick as the microwavable pouches nor as cheap as putting a pouch on a radiator.
It did absorb a reasonable 23g of water during its spell in the steamer, but the beads quickly turned green to indicate it was full while rivals still had capacity to suck in more. Overall, it's an expensive option and is more suitable for a house than a car.
Old sock and cat litter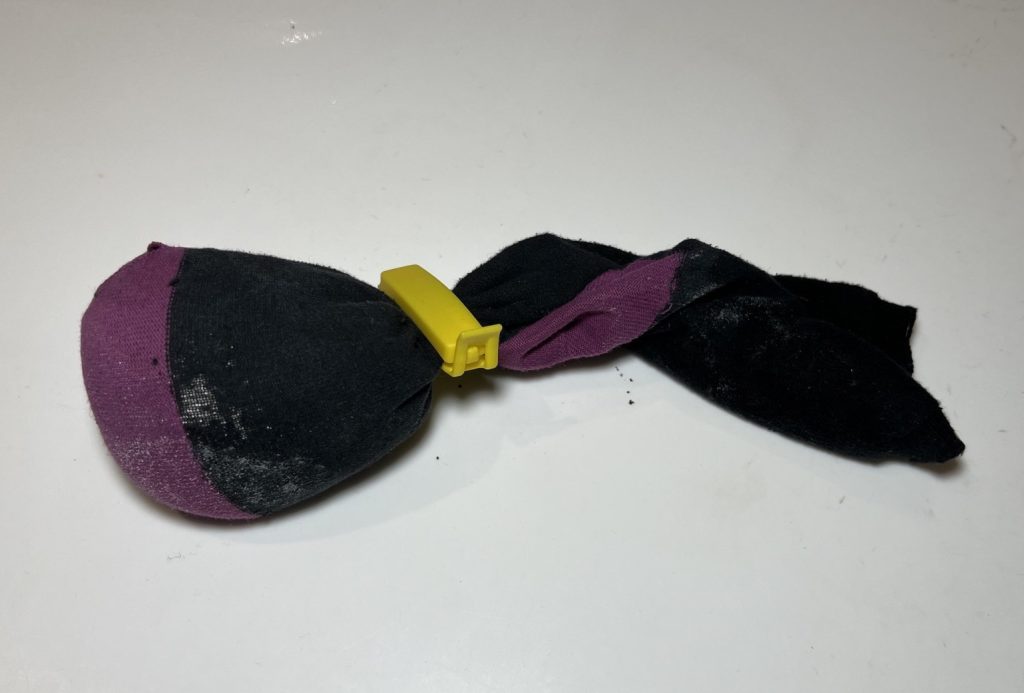 Price: 9p
Score: 4
Reusable: Partially
Contact: Your cat
There are few things that make you question your choice of career more than realising you are putting a sock full of cat litter into a vegetable steamer. Still, it might have seemed ridiculous but it did prove that this is a very ineffective way to remove moisture from the air. The 15g of water absorbed by our DIY dehumidifier during our test seemed to be mainly due to the sock absorbing some of the steam, and this would quickly be released back into the air rather than absorbed and held.
It's cheap though, so cheap own-brand cat litter could be a useful way of mopping up spills of nasty fluids such as oil or coolant from a footwell or garage floor.
If you do want to try making your own sock and litter pouch, we have some advice, learned the hard way in our case. Make sure your sock doesn't have any holes in it or it makes a real mess.
Verdict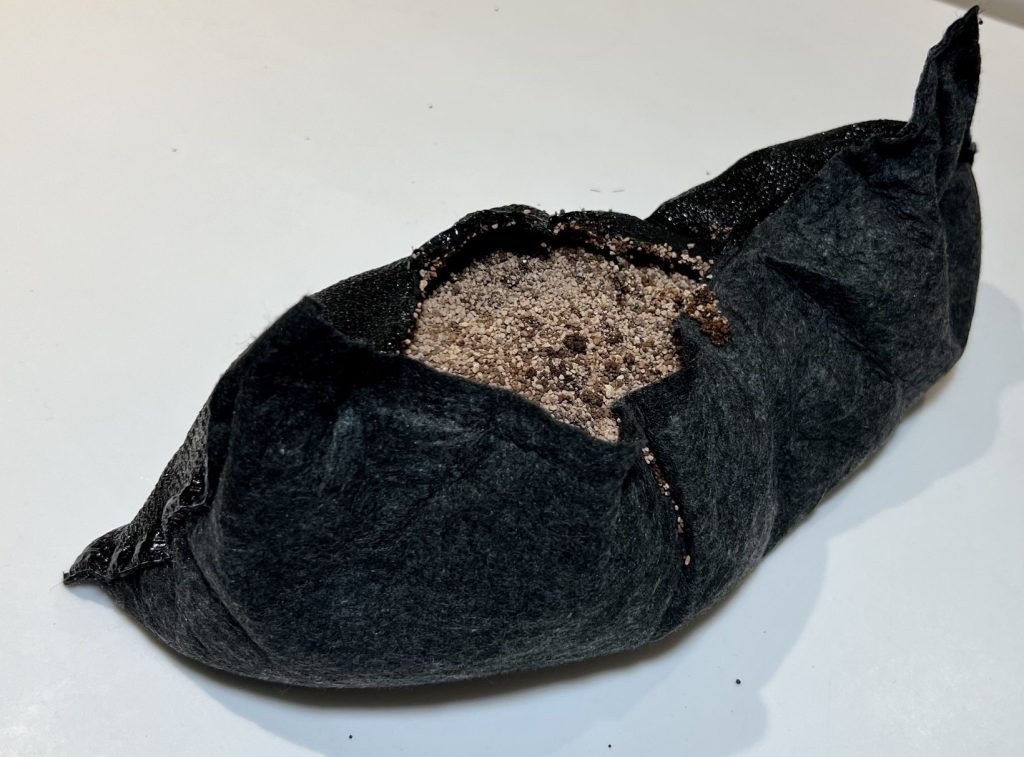 The best way to dry out an interior is to let it air somewhere dry for as long as possible and then keep the car covered. While that might not be possible for many of us, it is important to keep the interior aired whenever you can, so check the weather forecast for warm, dry and windy days.
In the meantime, these dehumidifying devices will keep the worst of the damp at bay. The Simply DEH003 had all the features and performance we wanted at a reasonable price, so wins here. Gadlane's twin pack offers reasonable value, but you'll have to make do without an indicator to tell you when they are saturated.
The Air Dry Classic looks even better value and is a good absorber, but it loses out here as it has no fast dry option and is too big for everyday use in a car.
| | | | |
| --- | --- | --- | --- |
| Product | Dry weight | Wet weight | Absorbed (g) |
| Gadlane | 384 | 405 | 22 |
| Simply | 366 | 389 | 23 |
| EcoVentis | 268 | 291 | 24 |
| Sock | 296 | 309 | 15 |
| UniBond | 680 | 726 | 46 |
| Pingi | 496 | 519 | 23 |
| Air Dry | 1063 | 1147 | 84 |
Read more
Elbow Grease: Tips for those exhaust tips
Reviewed & Rated: The best driveway cleaners
How to heat the workshop this winter… without going broke