Skinned knuckles and oily fingernails are a sure sign of a classic car enthusiast, but it doesn't need to be that way. Look in any professional garage and you'll see the mechanics are wearing gloves, which protect their hands from harmful chemicals and the sharp edges which lurk under every bonnet.
Besides keeping your hands safe, wearing gloves means you'll spend less time at the sink when you've finished for the day, and you can just peel them off to avoid greasy marks on your interior when you need to turn a steering wheel or start the engine when in the middle of a job.
There are generally two types of glove. Disposables, which are usually made of a material called nitrile and are designed to keep nasty chemicals off your skin but offer little in the way of protection against cuts and scrapes. Reusable gloves are hardier but not normally as resistant to liquids. We concentrated on the reusables but threw in a pair of disposables for reference.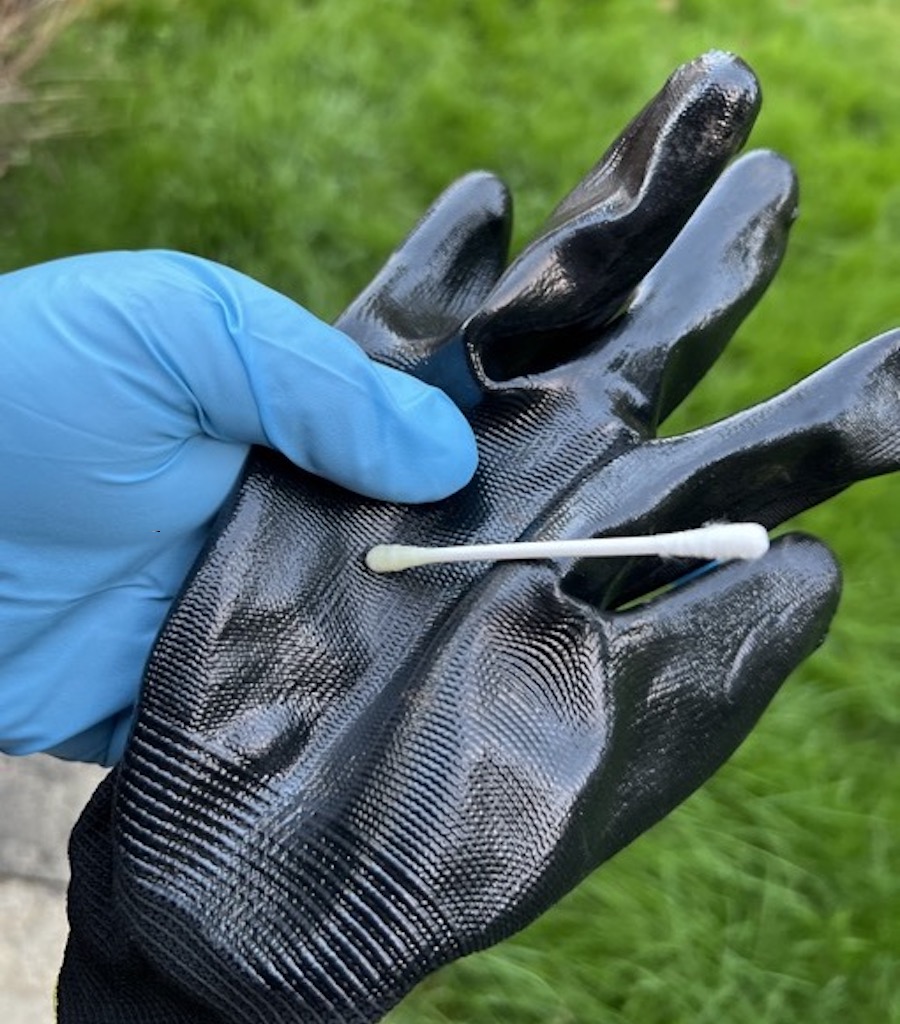 To test them, we marked the gloves for fit and feel, trying them when handling small nuts and bolts to see how easy it was to cope with fiddly fixings. We didn't expect the gloves to be waterproof, but we tested to see if they were resistant to oil and petrol.
Extra points were awarded if the gloves allowed a call to be answered on an iPhone. To gauge resistance to sharp edges, we filled the glove with a small balloon and dropped a Stanley knife from a height of 30cm. If the balloon remained unpopped, the glove passed. Finally we took cost into account. Here's what we found.
MCR Olba Gloves – Winner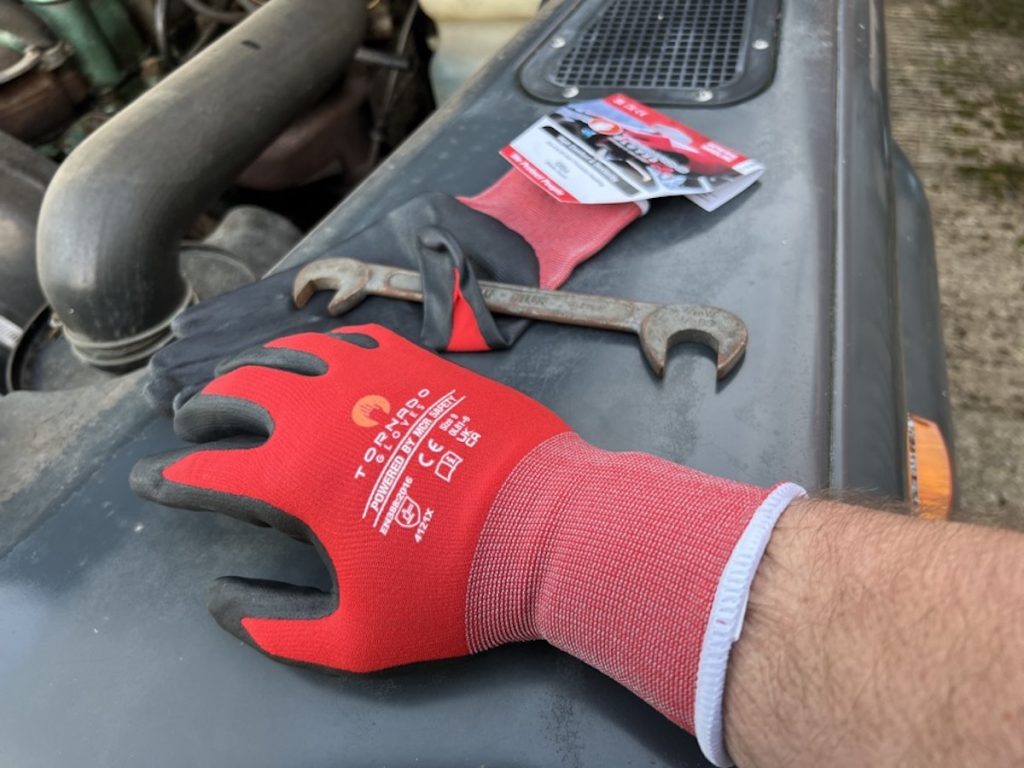 Price: £3.58
Score: 10
Knife test: Pass
Smartphone: Yes
Contact: toolstation.com
While the Muc-Off gloves were ultimately the pair we liked the most for comfort and feel, these MCRs were not far behind and are less than half the price. In addition, they have a longer 'cuff' than any other rival which means they offer protection for more of your arm, or (more importantly, perhaps) your watch.
They offered a good snug fit and the lining felt softer against the skin than the cheaper gloves here. Despite this they still offered good protection and operated the smartphone with no issues. This makes them worthy winners at a great price.
Muc-Off Mechanic's Gloves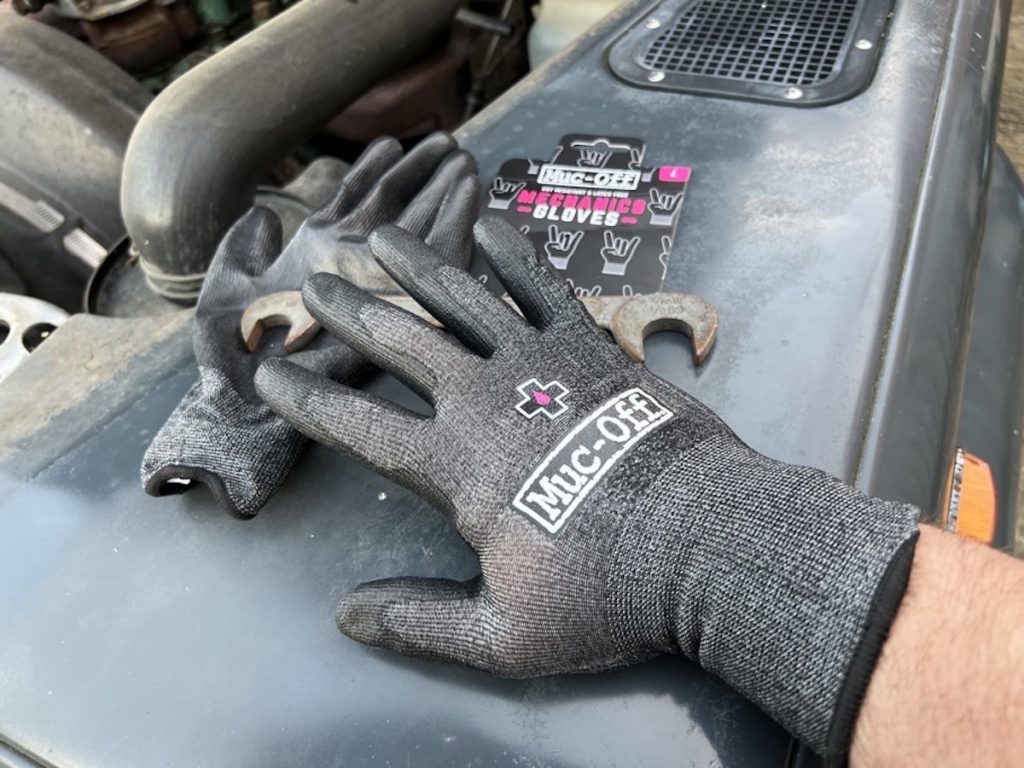 Price: £7.99
Score: 9
Knife test: Pass
Smartphone: Yes
Contact: amazon.com
It might seem excessive to spend eight quid on a pair of gloves, but we could see ourselves reaching for these again and again and putting them through the wash (while the other half wasn't looking) rather than binning them and buying a new pair.
They were the most comfortable, with a nice feel to the fabric and finger-hugging stretchiness which meant they were niggle-free after wearing them for hours. They also offered good snag resistance and unbeatable sensitivity for fiddly fittings. Operating a smartphone was no issue either.
Blackrock Super Grip Gloves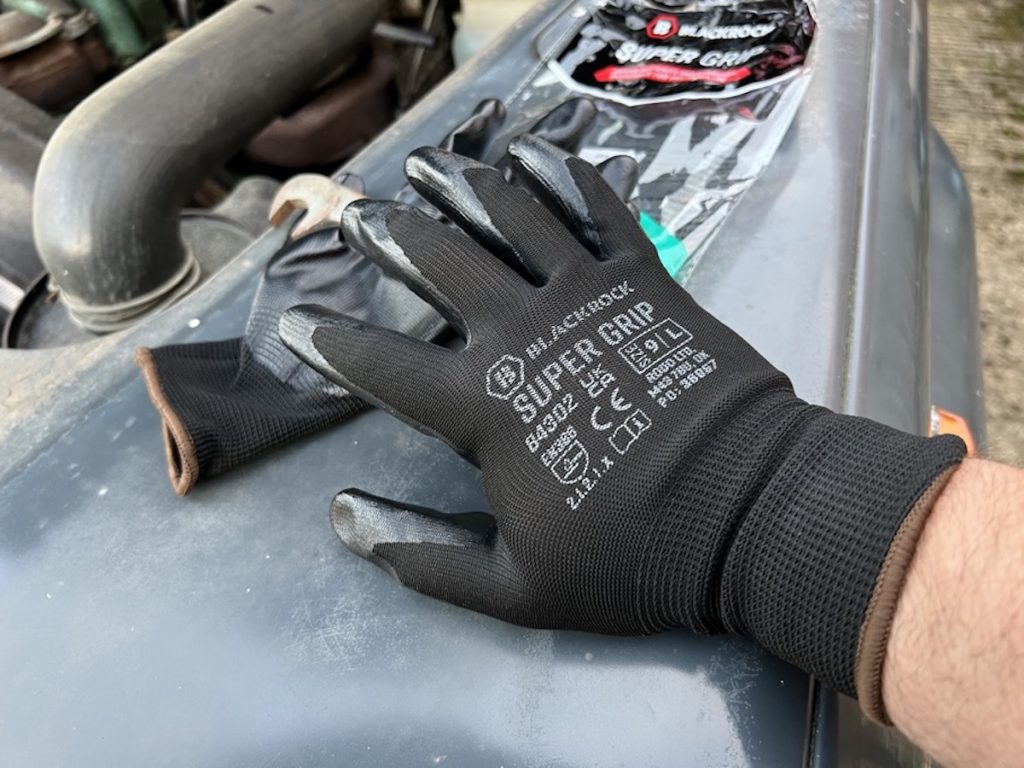 Price: £1.85
Score: 7
Knife test: Pass
Smartphone: Yes
Contact: toolstation.com
There's not much wrong with these gloves at this price – and if you were doing messy jobs where you might get though them quickly they make a lot of sense.
They passed all of the tests, including (to our surprise) the smartphone test, and had a longer than average cuff, which was more than enough to cover a watch.
There are some compromises at this price however, and they feel stiff, as though they've been over-starched which means they're not the most comfortable to wear for longer periods. The faces aren't the grippiest either.
Portwest Builder's Grip Gloves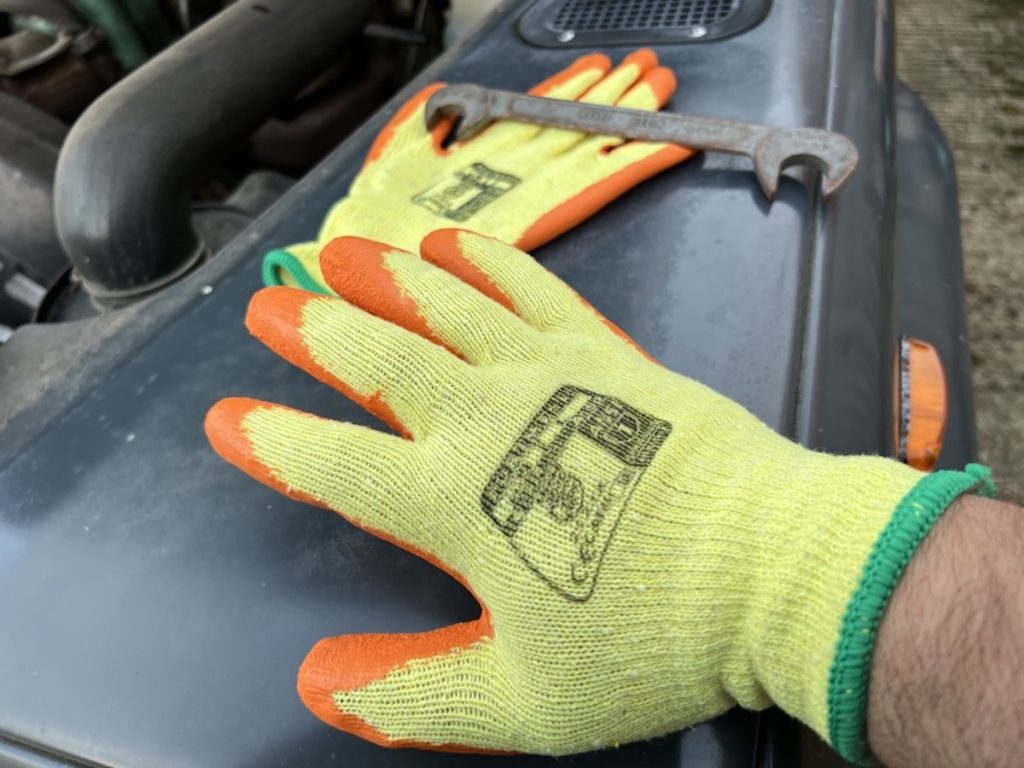 Price: £1.85
Score: 6
Knife test: Pass
Smartphone: No
Contact: toolstation.com
As the name would suggest, these gloves are aimed at builders rather than mechanics, but their value made us curious to see how they would cope. Unlike the rivals here, the coating on the inner faces is 'crinkled' and extra thick, making them more suitable for handling sharper edges, such as rusted panels or broken glass.
Inevitably this has an adverse effect on the sensitivity on more intricate tasks though, and there's no hope of getting your smartphone to respond while wearing them. To our surprise they passed the chemical tests too.
Stanley Work Gloves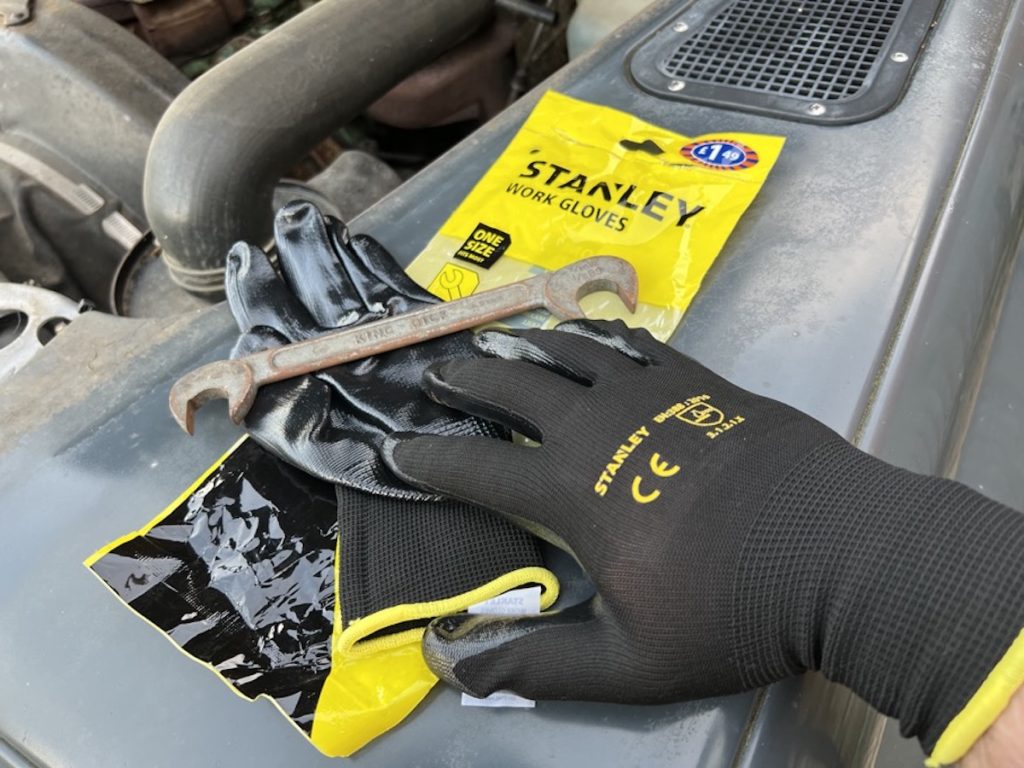 Price: £1.49
Score: 6
Knife test: Pass
Smartphone: Yes
Contact: bandmstores.co.uk
If you just want a single pair of gloves, there is no cheaper way of protecting your hands than these Stanley Work Gloves from B&M. They passed all of our tests too, including the smartphone screen challenge.
They only come in one size, with the packaging proclaiming that "One size fits most". For us it meant the fingers were too long, making them tricky to use for more fiddly tasks.
The biggest issue though was the thickness – and stickiness – of the rubbery coating on the face of the gloves. Although this meant we could grip objects easily, it also made them creak and stick together.
HSL Latex Grip & Grab Gloves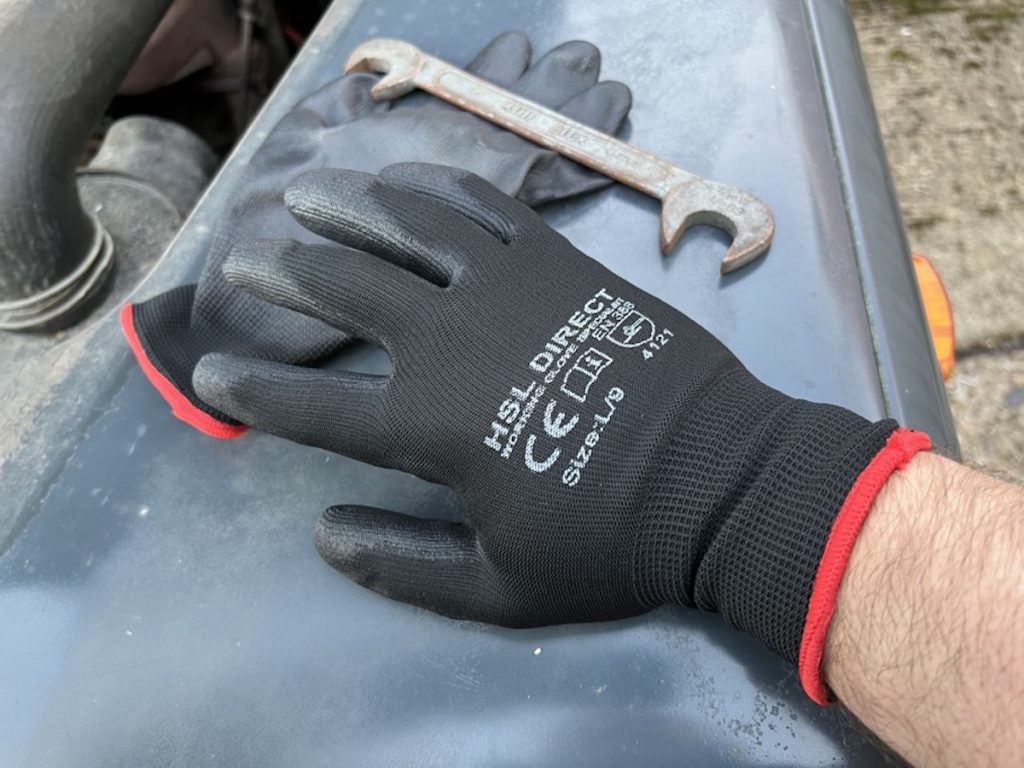 Price: £1.09 (minimum 12)
Score: 6
Knife test: Pass
Smartphone: No
Contact: hsl-direct.com
If you are prepared to buy in bulk, these HSL-branded gloves offer undeniably good value. We priced them at the minimum purchase of a dozen pairs, which including the postage and VAT came out at just £1.09. You can get them as cheap as 50p a pair if you are prepared to buy 1000 pairs.
Generally they do a reasonable job, although the size does come up a little small. That's worth remembering before you commit to buying a thousand of them. They're not the most comfortable even with the right size though as they feel stiff and don't have the best grip. But at this price it feels churlish to complain too much.
Portwest Palm Gloves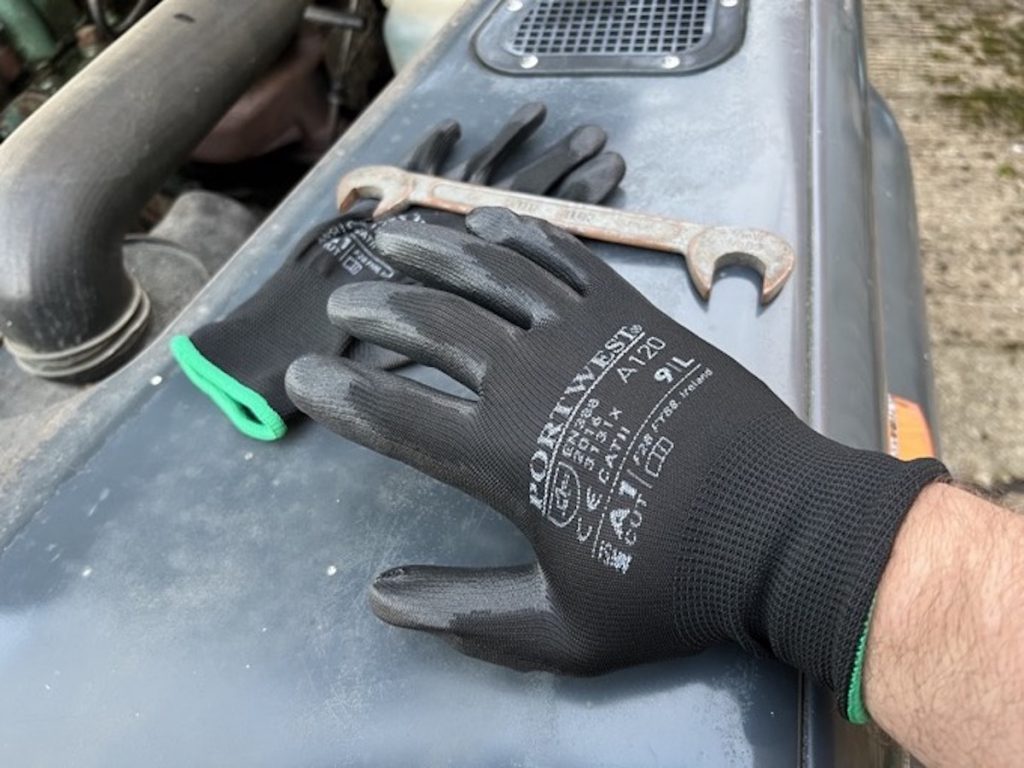 Price: £1.65
Score: 5
Knife test: Pass
Smartphone: No
Contact: toolstation.com
These gloves are clearly at the cheap end of the market, and generally they do a decent job. They passed the knife and chemical resistance tests easily and offer reasonable sensitivity for delicate tasks.
But the nitrile coating is less 'grippy' than the rivals here and the fit was very tight compared to the other large gloves in this test – enough so that we'd want to remove them after 30 minutes of wearing them. There was no hope of getting a response for the smartphone either.
We'd recommend going for a size larger, or better still spend a few pence extra and get a better pair of gloves.
Black Mamba Exam Gloves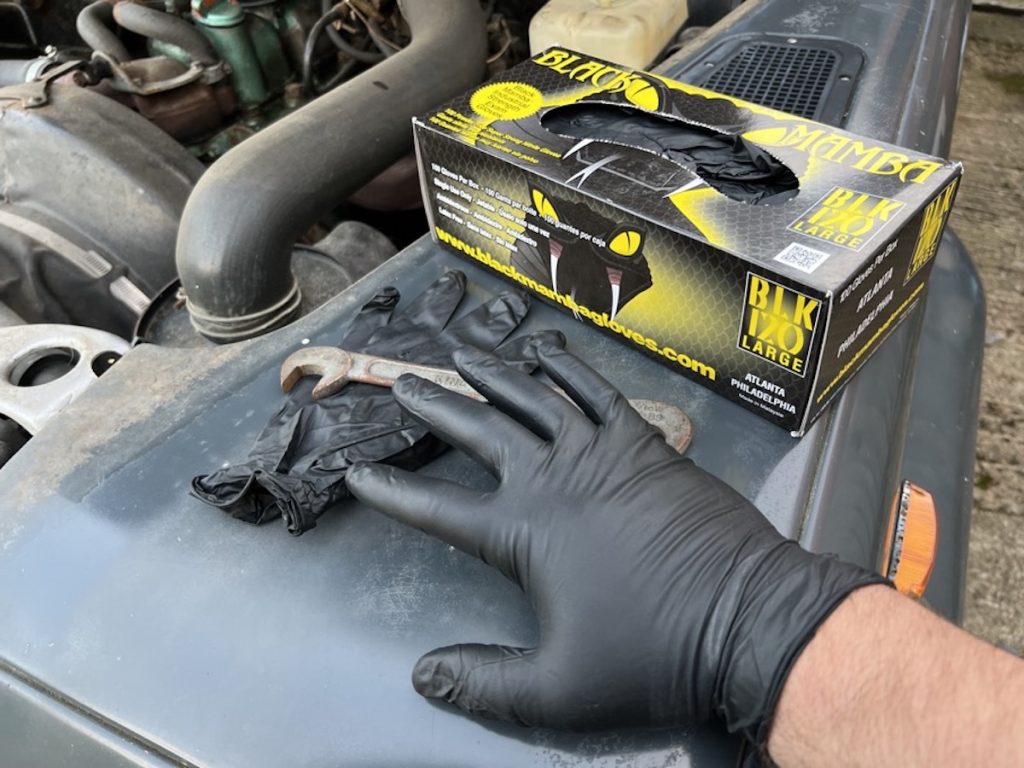 Price: £28.98 (per 100)
Score: 4
Knife test: Fail
Smartphone: Yes
Contact: toolstation.com
Unlike all of the other gloves here, the Mambas are designed to be disposable, so you throw them away after every use. This makes them ideal if you are planning something particularly messy like and oil change or underseal job.
But they also claim to be "Super Strong" and "Industrial Strength" so we were curious to see how the Black Mambas would cope with the rigours of spanner work too. The answer was 'not very well'.
For a start they were very tight and not very elastic, making them hard to put on and uncomfortable to wear. They offered good grip and feel, but were the only gloves to fail the knife test and proved easy to tear in real use too.
Verdict
The gloves we now have on top of our tool box are the Muc-Offs, as they offered the best comfort and sensitivity with good protection. But when they wear out, we'll be replacing them with a pair of the MCR Olbas, which were very close on points but cost less than half as much. That makes them winners in this test. Third place goes to the Blackrocks, which are cheap enough to make them almost disposable – ideal for messier jobs.
Read more
Reviewed and Rated: 9 multitools put to the test
8 of the most lethal tools in your garage workshop
Edd China: Five classic car checks that could transform the way it drives