Richard Tipper has been valeting cars of all shapes and sizes since 1989, and can spend up to a week detailing every inch of a car. He has gone through more cleaning accessories and products than you'll find on the shelves of an automotive superstore. These are Tipper's Tips for the Hagerty community.
Concours events aren't for everyone. It can be a bit of a turn-off for driving enthusiasts – for some people there's nothing worse than just parking your car in a field and having people criticise its condition or originality!
How much is your car to insure? Find out in four easy steps.
Get a quote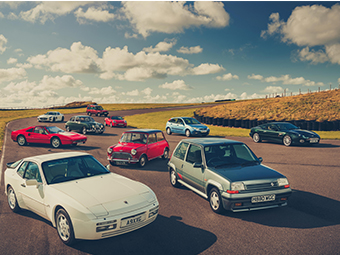 But we shouldn't forget it's also a celebration of the love of cars, from an owner's perspective and the pride they have showing their car to others, as well as those of visitors. We're all part of the same big family of car enthusiasts though, and of course it's also a chance for people to get close to cars you'll rarely see out on the streets.
I've spent the last few weeks helping to prepare several cars for summer concours events, so I thought that might lead quite nicely onto what to expect when you enter your car into a concours event, what the judges are looking for, and a little about the preparation required to impress both the judges and the public.
What is a concours event?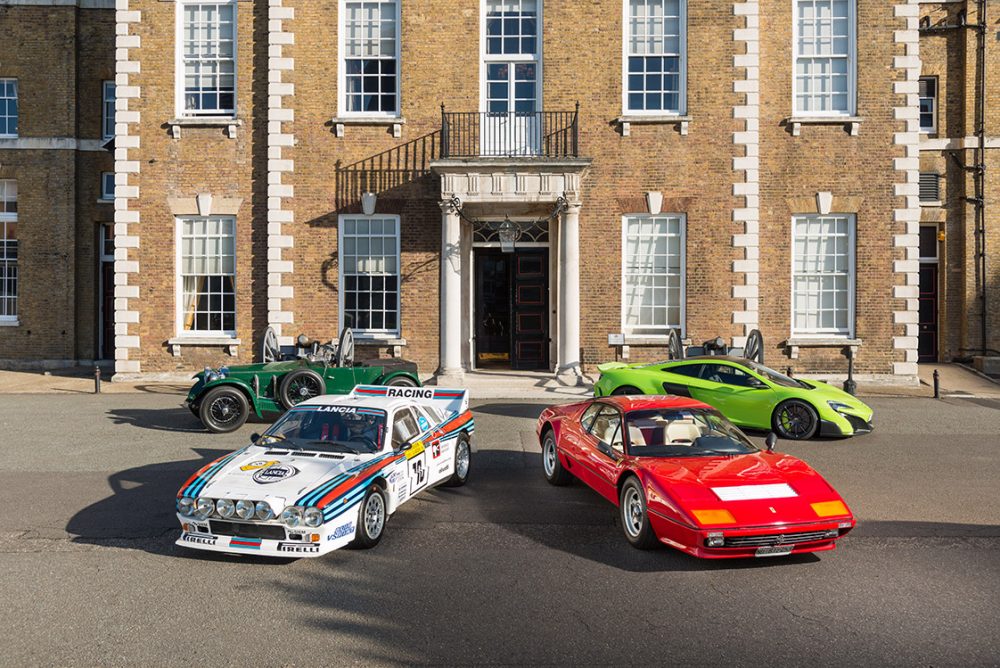 Traditionally concours events were mainly about owners' clubs celebrating their love of the cars, and while that's still the case they really have grown over time in both size and prestige – events like Pebble Beach, held on the Californian coastline, are now seen as the pinnacle, and they can have a dramatic effect on a car's value. Any car entering is likely to be exceptionally valuable, but if you're a class winner or, even better, best in show at Pebble, you can almost guarantee it'll become a little more valuable…
You often get several classes – anything from previous winners, to professionals and first-timers, and usually some kind of decade structure. From an owner's perspective the first-timer classes are usually pretty good – the standards aren't quite as high so it's an easier introduction into what is expected and how to present your car.
Generally too, you're expected to prepare the car yourself, particularly with owner's club events. And you'll typically need to have driven your car at least five miles to the event, in my experience. Salon Privé, if I recall, often has a big rally the day before judging, where competitors will drive out to lunch and back, and prepare the cars for the next day in the afternoon – it gets around people sneakily turning up and unloading their car off a trailer.
Interestingly, big internationally-recognised events tend to have an unwritten rule about professional preparation – professional preparers and detailers like myself didn't really exist back in the day, so there was no hard and fast rule. They're usually still quite strict on driving to the event, and cars are almost always expected to be running.
What will judges look for?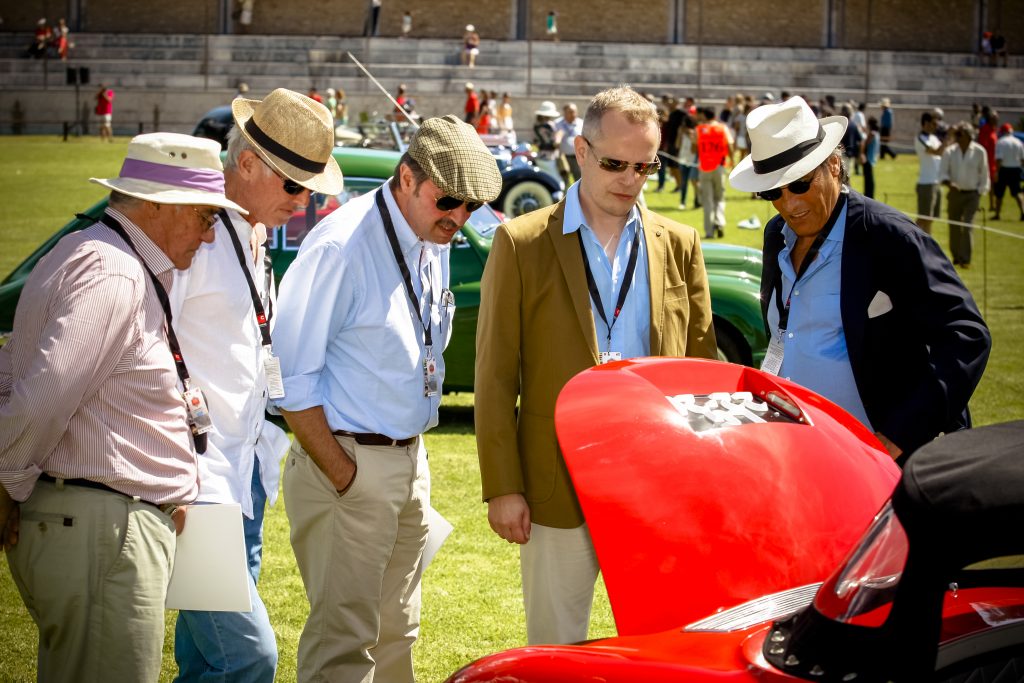 Judges will have a scorecard and typically mark different aspects of the car out of 100. It covers pretty much everything – exterior and interior condition and quality, the engine bay, underside, glass, and then there are points available for a well-documented history, paperwork, old MOTs, tax discs, receipts, pictures (preferably of the car at its filthiest, or on road trips to show it gets used)… and how all those things are presented.
Then there are the original (and complete) tool kits, the factory spare wheel if it came with one, original seat and steering wheel covers, car covers and more. Some concours regulars will have everything neatly folded and presented next to the car to catch the judges' eyes, some will have mirrors under the car to show off the underside of the car. The latter is as much to save the judges from getting on hands and knees, which they appreciate!
And of course, it should run, not create too much cold start smoke, all the electrics will be expected to work, as will convertible roofs, sunroofs, pop-up headlights and those kind of things. With cars like Porsches, the best will even have the shield lined up with the tyre valve, or the locking wheel nuts lined up with the valve too. The original brand of tyre may be good for extra points too – and above all, the car should be pristine at the time of the show.
Preparation and detailing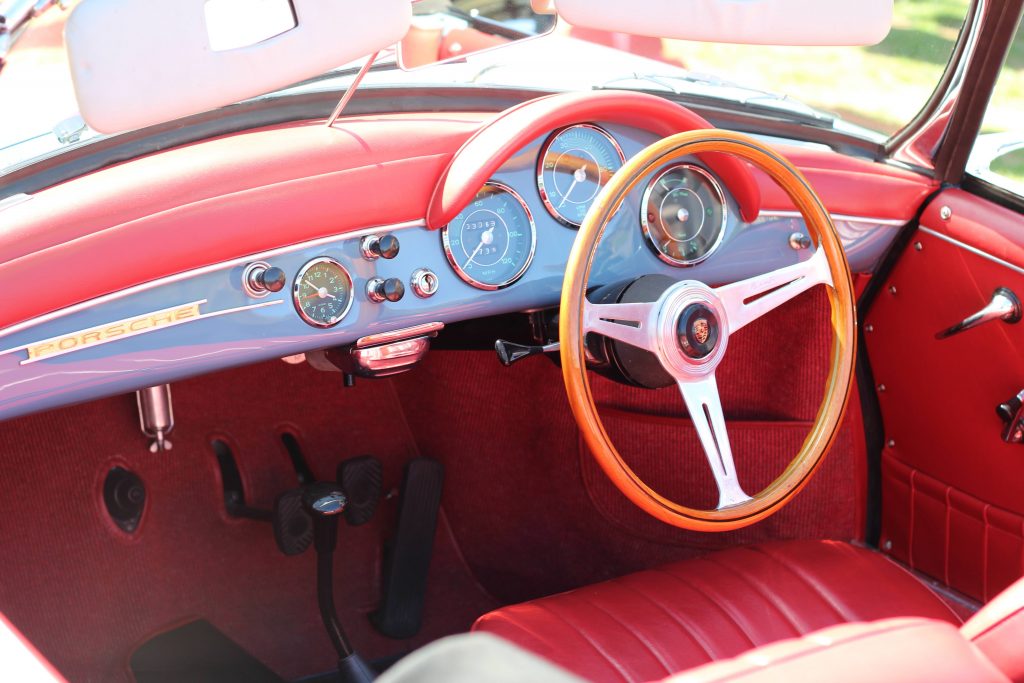 From my perspective, having spent the last couple of weeks preparing cars for the London Concours, I'll be making sure each and every vehicle is at its best for the show.
I sometimes have access to cars that could be class or even show winners, so the job can be quite involved. I'll need to be able to get underneath the cars, made easier if it's on a ramp, and sometimes I'll even have technicians on site to help remove parts so I can clean them individually. In extreme circumstances they can even help remove interiors – I've done it myself in the past, but on anything that's "risk critical" they're on hand to remove and replace parts after cleaning.
Paint is a big factor too – it's the largest and most visible part of the car. You'd usually hope a concours event is bright and sunny, but that can also highlight blemishes and imperfections, so we'll get that looking its best.
The same applies to glass – not just the expected smears and fingerprints, but also scratches from wipers. If it came down to a single point and one car had small scratches in the glass, that could be the decider. The same goes for those tiny details you might think unimportant, like the locking wheelnuts lining up. And of course, I'll ensure the underside is clean, including the inner arches, springs, anything that might show signs of ageing. If grease is removed, I'll apply fresh grease to moving parts, just to show it's mechanically safe.
And that's pretty much it. Some people may see concours events as a bit of a waste of time, but as I said, we're all part of this big car enthusiast family. Ultimately you're with like-minded people and enjoying a big garden party around cars – it's something a little different from driving them.
Also read
Elbow Grease: Some clarity on cleaning glass
Opinion: Who would be a concours judge?
Back in the game: the London Concours marked a welcome return for major car events