It's all well and good being first past the post. Sometimes, it can lead to endless rewards; effervescent headlines, myriad accolades, countless retweets, investment, business success, profit – the justification for rushing or gambling, to say the least, is understandable.
However, it's equally easy for things to hit the hard shoulder at a rapid rate. A little too quick to publish, a little too quick to develop, too little time in the editing suite, and the next thing you know your project, plan or business is collapsing around your ears.
How much is your car to insure? Find out in four easy steps.
Get a quote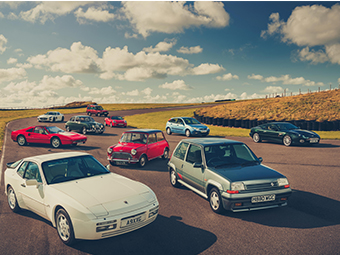 Automotive history, as a case in point, is littered with instances of companies jumping the gun; bold new technologies, construction techniques or models, perhaps ill-conceived, poorly developed or simply just ahead of consumer acceptance, have prompted numerous debacles.
Nevertheless, what is often remarkable is how early and how far some pushed the envelope. And, although success may have eluded them at the time, many such early efforts paved the way for what we appreciate and enjoy today.
These ten cars, for example, featured technologies or employed concepts that were years – if not decades – ahead of the curve. Consequently, despite the downfalls and disappointment, each is worthy of recognition and a place in the history books.
1966 Jensen FF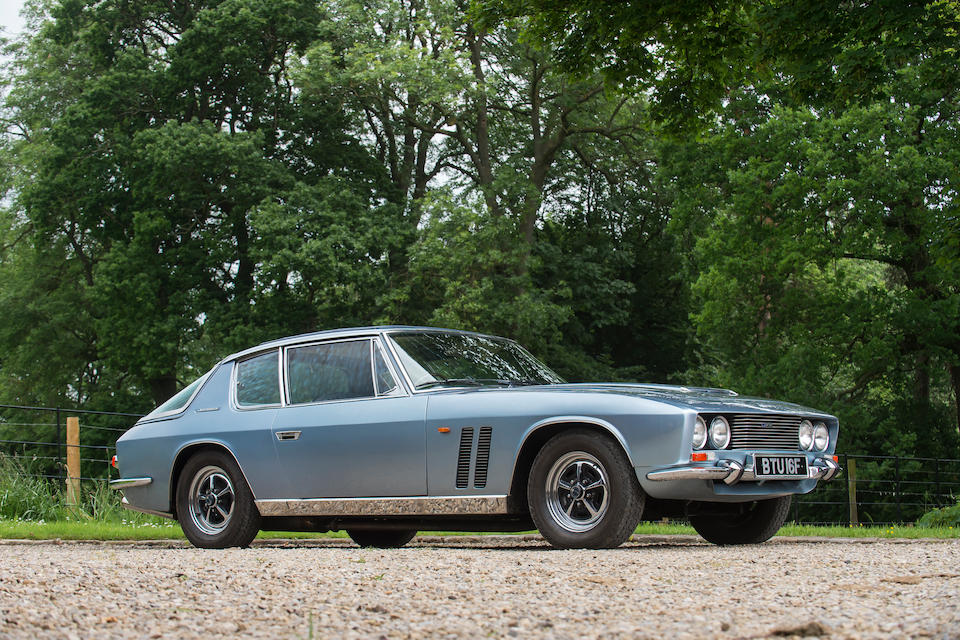 Credit where credit is due, British manufacturers have frequently demonstrated tremendous innovation and engineering capabilities. The Jensen FF is one such example of the application of cutting-edge technology; here was a luxurious British GT, on sale in 1965, which featured all-wheel drive and Dunlop Maxaret anti-lock brakes – all of which made it far more tractable and safe.
The Ferguson Formula all-wheel-drive system used in the FF would precede that found in the highly regarded Audi Quattro by some 15 years, to put things in perspective, while the Jensen's production use of anti-lock brakes (ABS) was years ahead of many. Even Mercedes, which is held in high regard for its Bosch-developed ABS, wouldn't roll it out as an option until 13 years after the FF had been unveiled.
Jensen had compromised significantly to cram so much hardware into its two-door coupé, though. Aside from it all being terribly complicated and expensive, accommodating features such as the transfer case meant that it wasn't possible to produce a left-hand-drive model – the markets of which were vital to the company.
This, coupled with the FF's hefty premium over its two-wheel-drive Interceptor counterpart, and a weakening economy, led to just 320 cars being built before production stopped in 1971. Jensen would carry on building the two-wheel-drive Interceptor until 1976, for comparison, by which point it had built more than 6600 of its luxury grand tourers.
1996 GM EV1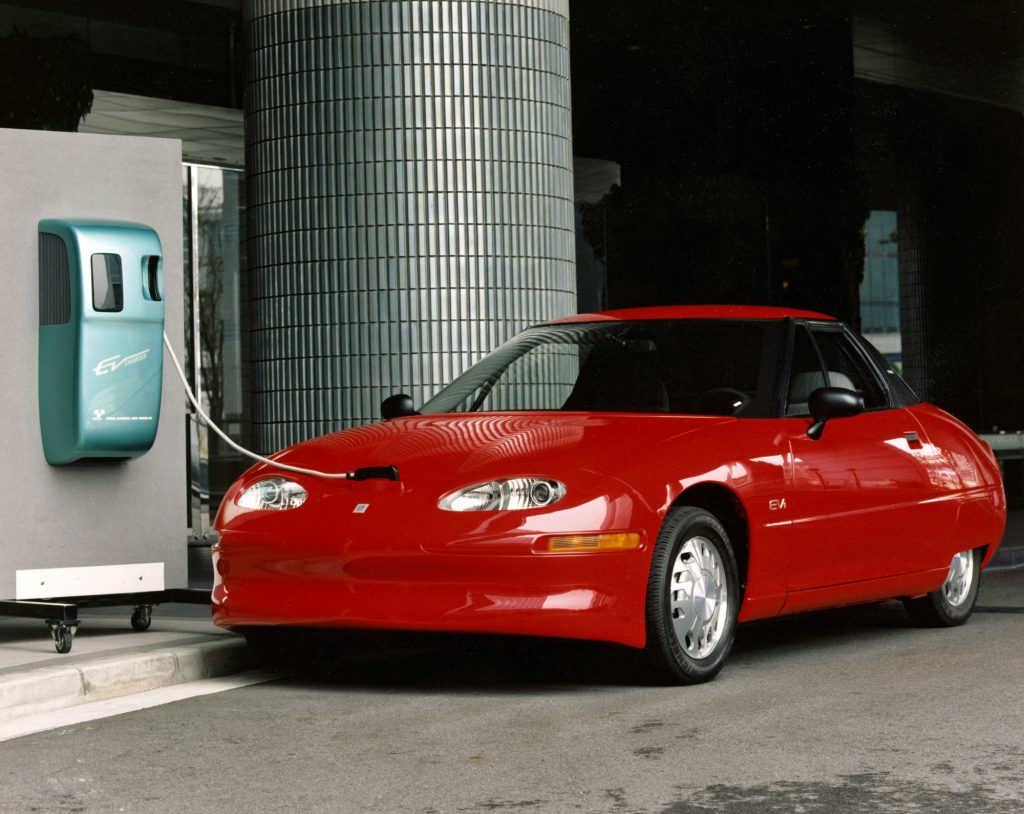 Cast your eye over the specification sheet of the all-electric GM EV1 and, even 25 years later, it still makes for notable reading. It weighed 1350kg, packed 137bhp, did 0-62mph in some nine seconds and – in later specifications – GM claimed it could drive for up to 160 miles on a charge.
As a result, the two-seat EV1 still stacks up well against myriad current compact electric cars in areas, despite preceding them by a quarter of a century. Such forward-thinking engineering and design required hefty investment, though; GM reportedly spent $1 billion on the EV1 programme, and each of the 1117 cars built is reported to have cost it some $250,000.
Although 800 were leased and enjoyed by drivers, the market reputedly otherwise appeared uninterested. A dire financial outlook and intolerable obligations ultimately led GM to shutter the project in 2002 and, as the leases expired, the cars were either crushed or disabled.
That's only one side of the story, mind; the other is that entities which stood to lose money to electric vehicles conspired to smother any significant developments, contributing to or causing the downfall of the EV1.
Had GM's electric car endured, or been launched several years later, its story may have played out in a much more positive fashion – as ably demonstrated by the success of the first-generation Nissan Leaf, which followed in 2009.
1986 Lamborghini LM002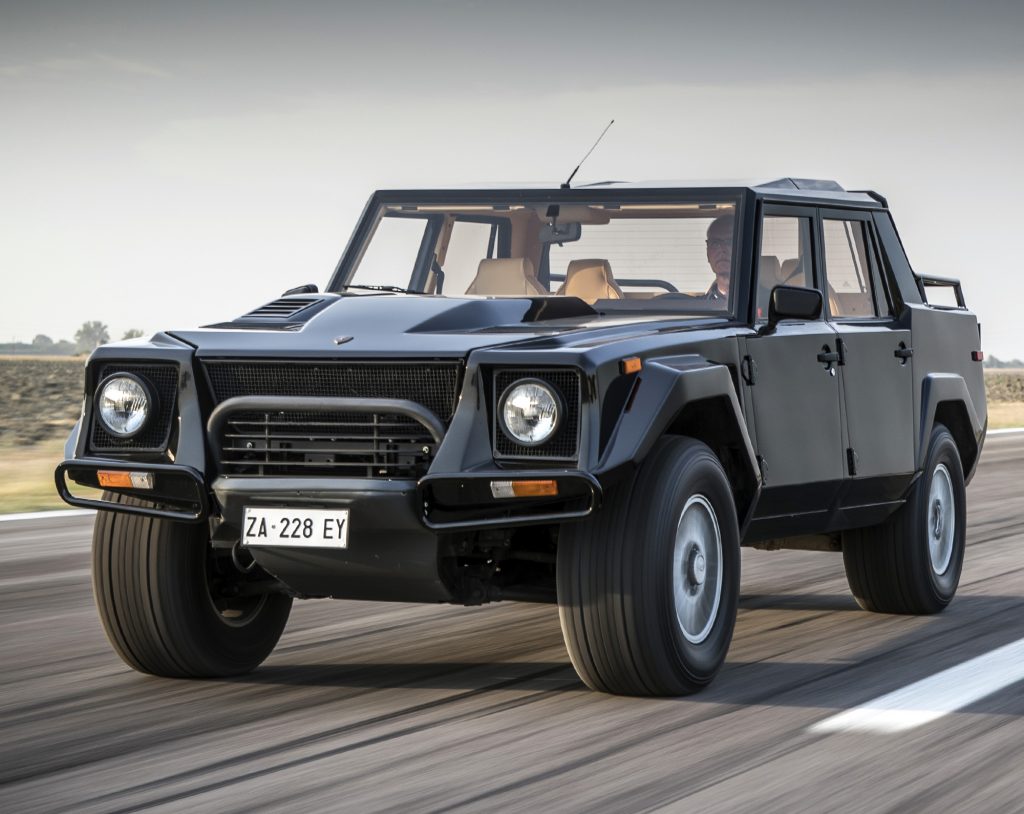 Some numbers for your consideration: 4056, 6751, 8664. No, don't worry, I'm not going to make you do mental maths – instead, these figures represent Lamborghini's vehicle deliveries in 2017, 2018 and 2019 respectively. That does indeed mean, yes, that it almost doubled its annual record in just a few years.
This success is attributable to one model: the high-performance Urus SUV, which arrived in December 2017. Like it or not, such hefty, costly yet unquestionably capable cars are hot tickets these days, and the linchpin of many a brand. Some of their wider acceptance, no doubt, is due to technological and design advances that allow even the uninitiated to easily handle and live with such powerful and substantial machines.
That wasn't the case when Lamborghini launched its LM002 in 1986. The V12-powered monster was vast yet cramped, complicated, hard to handle, terrifically expensive and capable of going through consumables and fuel quicker than a Saturn V rocket.
You couldn't call the twelve-cylinder titan slow, though, as its initial 444bhp and 369lb ft granted a 0-62mph time of around 8.4 seconds – despite the fact the LM002 weighed some 2700kg. Even so, all of the negatives and the non-existent market conspired to keep interest to a minimum; Lamborghini only built some 300 examples in seven years, and it wouldn't enter the SUV fray again until the debut of the Urus.
1981 Cadillac Seville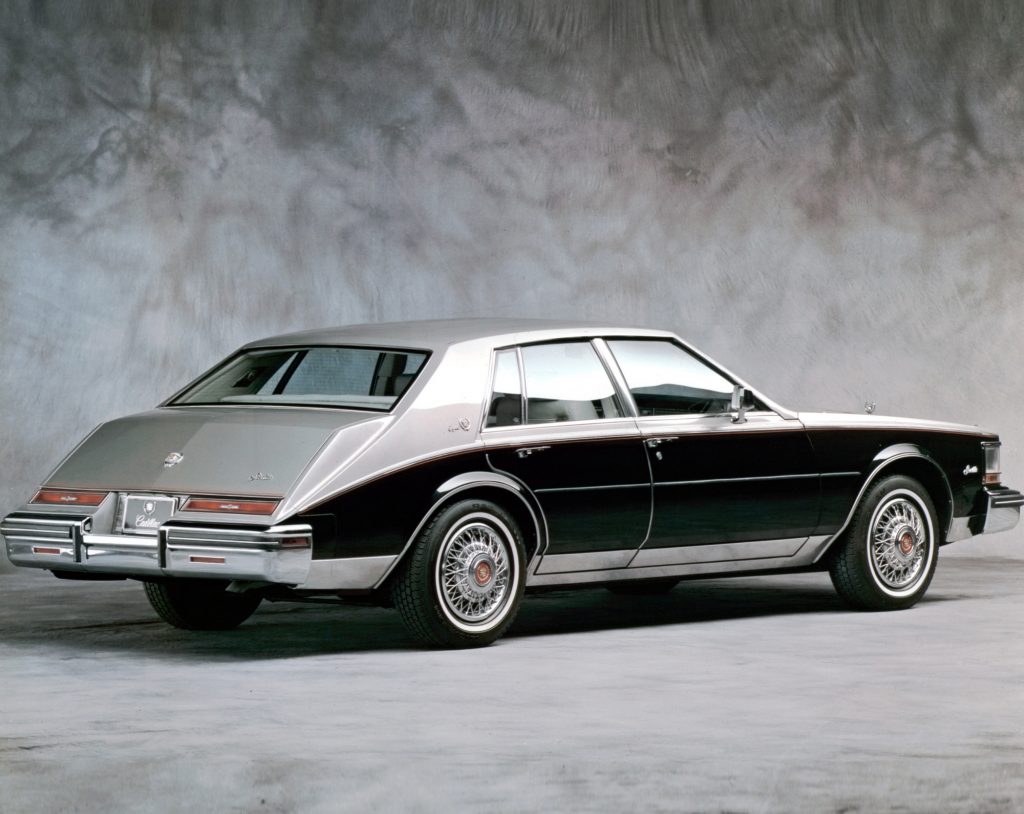 Rising environmental issues, tightening emissions regulations, downsized engines, advanced efficiency-boosting technologies – no, we're not talking about today's automotive landscape, but post-oil-crisis 1970s United States.
Cadillac, for example, had been rolling out increasingly smaller and lower-output V8s, loaded with convoluted emissions control systems, to try and comply with new requirements. Even so, meeting increasingly stringent fuel economy targets was still problematic.
To try and maintain output while boosting efficiency, Cadillac collaborated with American engineering conglomerate Eaton to develop a cylinder deactivation system. This would allow for some cylinders to be shut off in certain conditions, which in turn would allow those firing to operate more efficiently. It wasn't a new concept, as it dated back to the early 1900s, but it appeared an ideal and viable solution.
The resulting fuel-injected 6.0-litre "Modulated Displacement" V8-6-4 engine, which was rolled out throughout the Cadillac range in 1981 – and available in cars such as the Seville – could run on four, six or eight cylinders. Alas, it was unsurprisingly finickity, in part due to its complex solenoid-controlled valvetrain and underpowered management system, and it often performed both poorly and inefficiently.
Cadillac promptly binned the whole thing a year later – and its parent company, General Motors, wouldn't touch displacement-on-demand systems again until 2005. In the interim, and since, increasingly capable and reliable technology has made cylinder deactivation a dependable efficiency-improving method.
1999 Audi A2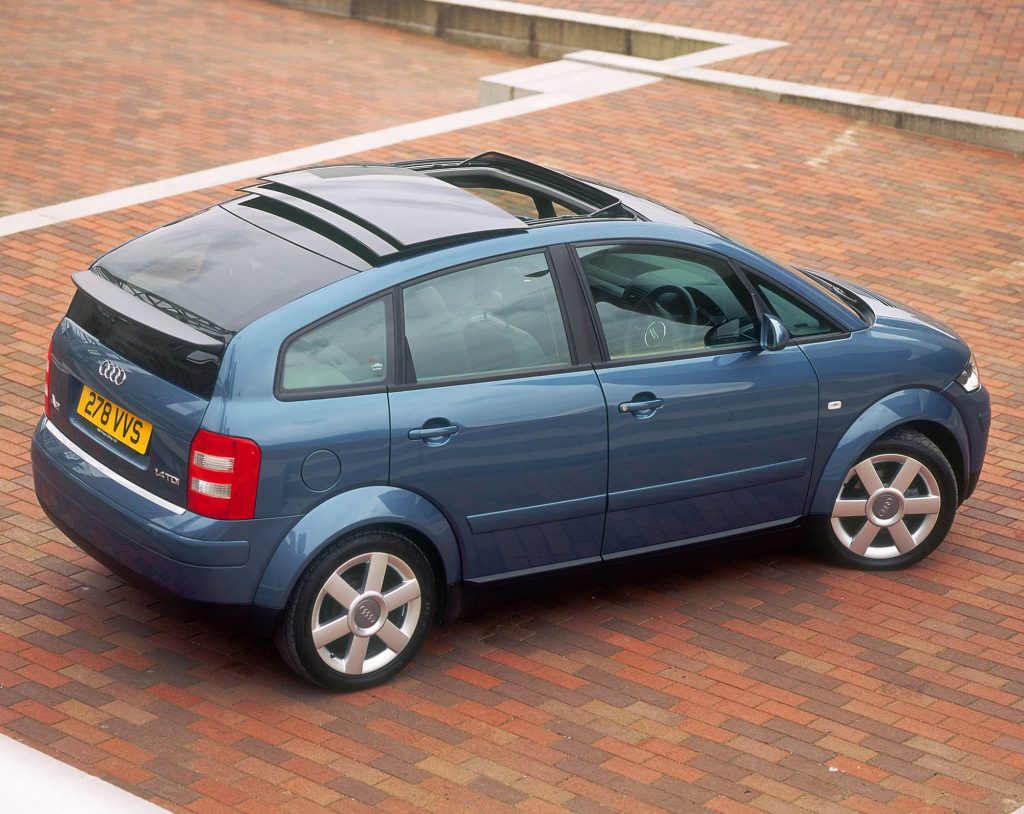 There was a time in recent history, it seems, when manufacturers briefly considered light, hyper-economical cars to be the way forward. The all-aluminium Audi A2, for example, reputedly tipped the scales at 895kg when it was revealed in production form in September 1999.
Audi also claimed, if you opted for the initial three-cylinder 74bhp 1.4-litre turbocharged diesel variant, that the A2 could average a heady 67mpg. The car wasn't just a pared-back one-trick pony, though; it was a fully fledged premium compact hatchback that was practical, pleasant to drive and well equipped.
Unfortunately, the upmarket A2 also had the pricing to match. The entry-level petrol model, when it arrived in the UK in 2000, cost £13,950 – which, for comparison, was some £3000 more than a similarly light and frugal high-specification Toyota Yaris.
The A2 was also expensive to build, compared to conventional steel alternatives, and demand quickly tailed off. Audi finally stopped production of the diminutive A2 in 2005 and, due to its costs and the comparative lack of success, decided not to replace it. Years later, shifts in the market would allow BMW to fare a little better with its similarly premium, lightweight and environmentally conscious i3.
1996 Toyota RAV4 EV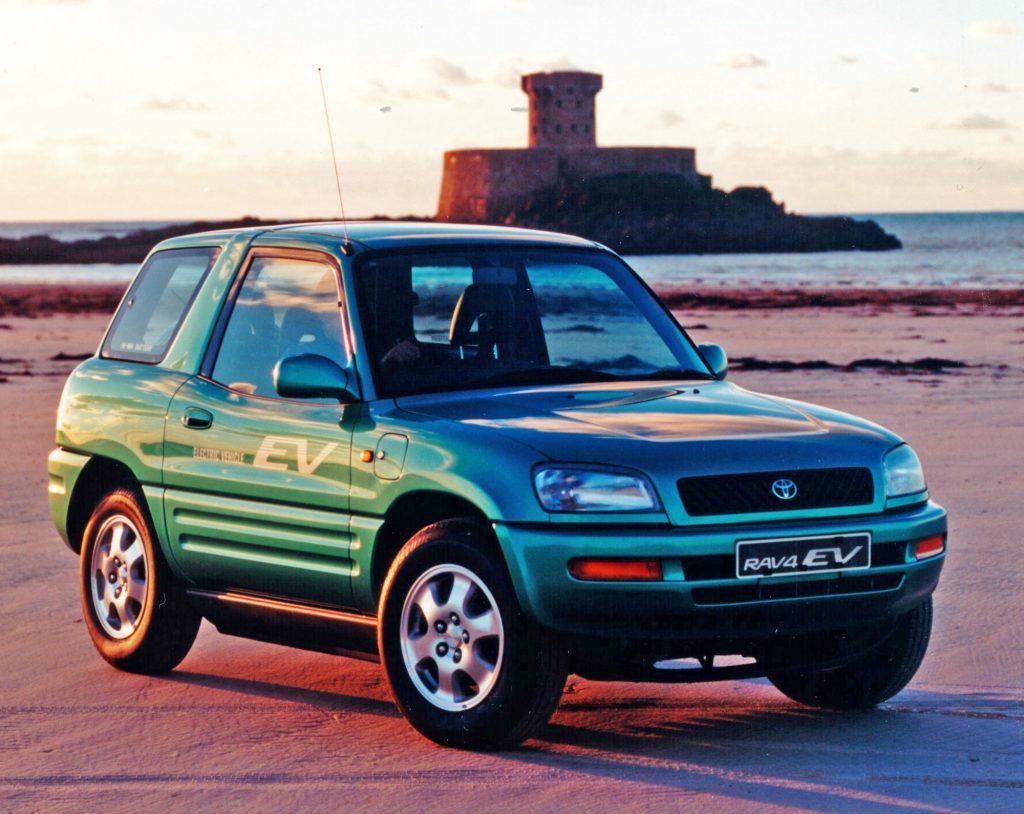 If you told someone that Toyota had an electric SUV in its stable some 25 years ago, they might give you a disbelieving look. However, the Toyota RAV4 EV was just that – and it wasn't just a one-off proof of concept, either.
Development of the electric RAV4 had been completed in 1995, as part of the company's ongoing studies in electric cars. A year later, though, limited Japanese-market production of the three-door model was announced.
It used nickel-metal hydride batteries, was propelled by a 60bhp electric motor, could reach a top speed of 78mph, and also benefitted from an energy-saving heat pump. More importantly, it could cover up to 125 miles on a single charge. A five-door model followed a year later, and featured a slew of improvements, and 1000 had been built by 1999.
The electric RAV4 wasn't cheap, predictably, costing some £60,000 in today's money, and its short range and slow nature effectively limited it to urban use. Latterly, more problematic was a convoluted patent dispute, involving Texaco and Chevron, aimed at Toyota and its Panasonic nickel-metal hydride battery.
No doubt in part because of this, Toyota would axe the otherwise popular RAV4 EV in 2003. It did eventually return, albeit with a lithium-ion battery, in 2012 – and even that later iteration preceded many subsequent electric SUVs by several years.
1962 Chevrolet Corvair Monza Spyder
The Spyder upgrade package, made available in February 1962, was designed to give the compact and innovative Chevrolet Corvair the performance to match its sporting looks. The package featured changes such as improved suspension and brake linings, but it also added something far more notable – a turbocharger.
Yes, in 1962, you could walk into a Chevrolet dealership and buy a rear-engined coupé or convertible, with a flat-six engine and a turbocharger, 13 years before Porsche got around to doing the same.
The small TRW turbocharger, which drew fuel and air through a single-barrel Carter carburettor, raised the pressure in the Corvair's intake tracts by up to 11 psi. Initially, the net result was 150bhp and 210lb ft, from 2.4 litres with a turbocharging-friendly compression ratio of 8.0:1, which was a significant hike over the 102bhp and 134lb ft of the range-topping naturally aspirated option.
It was even a reportedly reliable option, unlike the high-compression turbocharged V8 Oldsmobile F-85 Jetfire that followed – which was a standalone forced-induction model, and not just initially an upgrade pack.
Whether the Jetfire's failings harmed the force-fed Corvair is debatable but, in any case, Chevrolet had more pressing issues; the "Unsafe at Any Speed" escapade, the book by Ralph Nader, which highlighted handling deficiencies due to cost-cutting on GM's part, torpedoed the Corvair's appeal, while many customers still wanted stout V8s. Sales were tumbling, so Chevrolet abandoned plans to develop the Corvair further and stamped out the entire line in 1969.
2005 BMW Hydrogen 7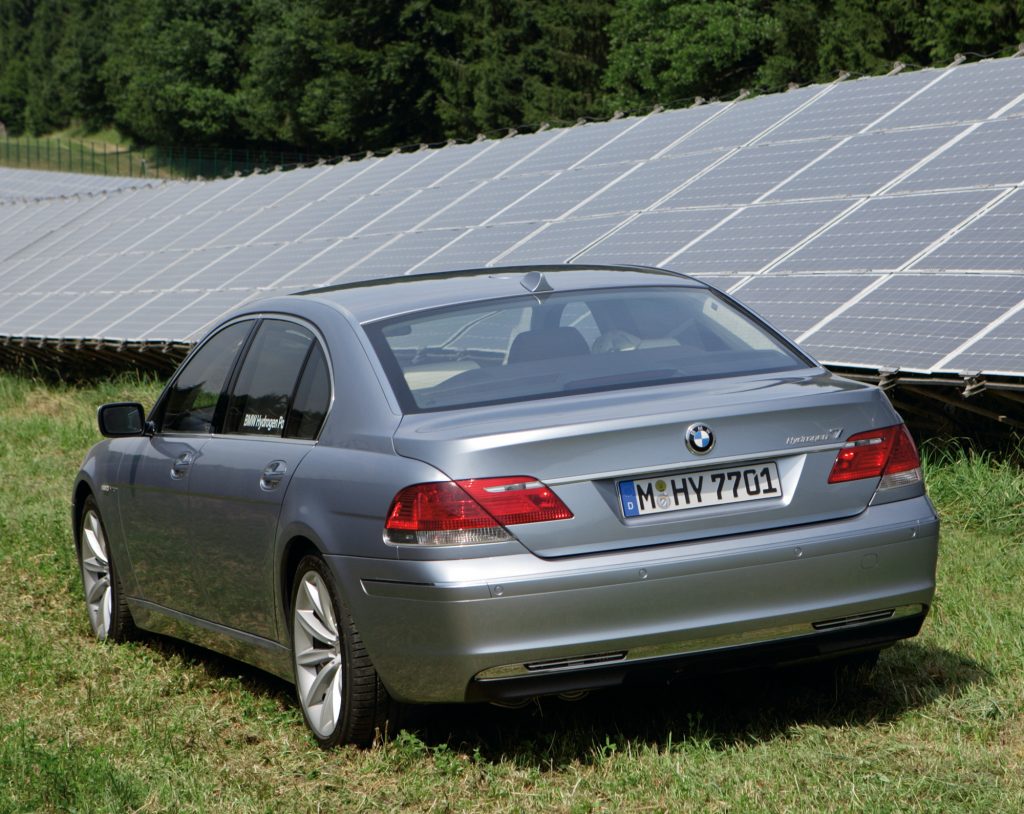 This hydrogen-powered BMW didn't use a fuel cell; instead, its naturally aspirated V12 was outfitted so that it could consume and ignite liquid hydrogen or petrol in the evocative fashion that we all know and love.
On paper, it had merit. Hydrogen could be produced in a green fashion, while an engine burning hydrogen was much cleaner than a petrol equivalent – and the car itself would remain conventional to drive and quick to refuel.
The problems, however, were myriad. Hydrogen production was energy intensive, and often not environmentally friendly, and storing energy-dense liquid hydrogen posed numerous challenges. There was also effectively no hydrogen infrastructure, which didn't marry well with the inefficient Hydrogen 7's H-mode range of just 125 miles.
This wasn't just a prototype or a flash in the pan, like earlier attempts, though; a total of 100 were reportedly built, but an unenthusiastic reception – spurred on primarily by hydrogen production issues and the fact the Hydrogen 7 wasn't a zero-emissions vehicle – finally led to BMW ditching hydrogen combustion in 2009.
Many of the hurdles remain comparatively unchanged today but, even so, there's still a flicker of interest in hydrogen-fuelled combustion engines. Not necessarily for cars, but possibly for commercial and industrial applications requiring high outputs and short turnaround times.
1997 Audi Duo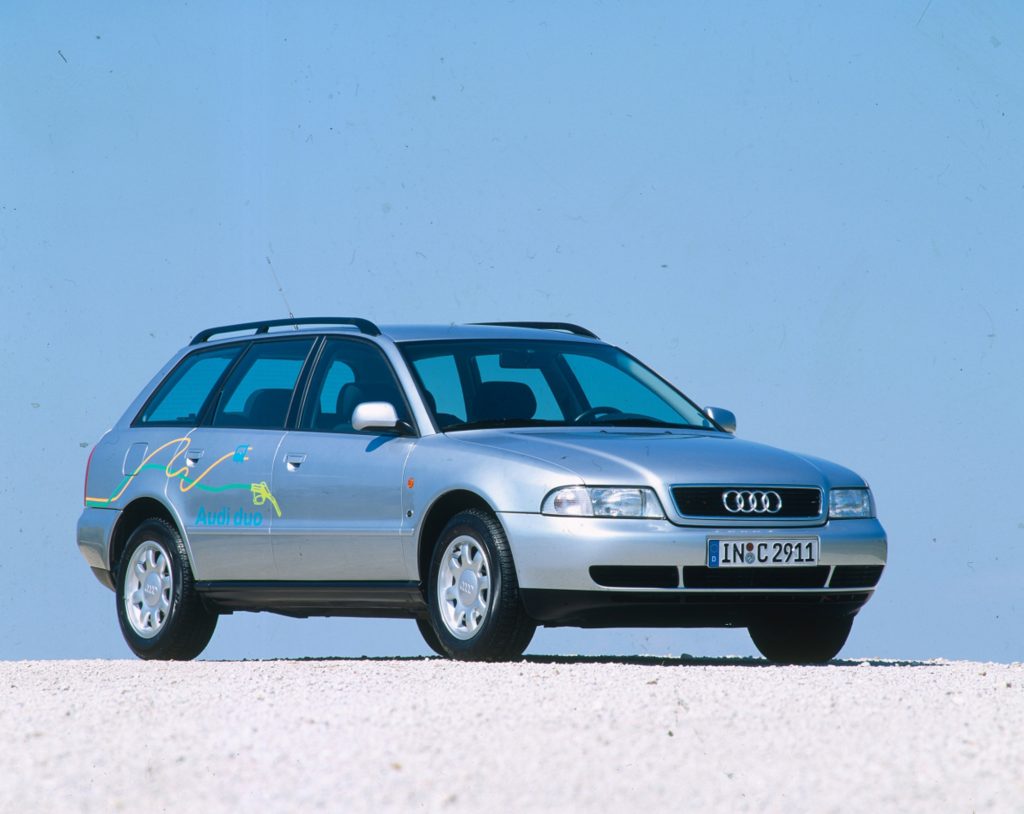 The third-generation Audi Duo was initially one in a line of developmental hybrid concepts from Audi, which was exploring ways to reduce urban fuel consumption and emissions. It was first previewed in October 1996 and coupled a 1.9-litre turbocharged diesel engine with a semi-automatic transmission, an electric motor, a 10kWh lead-acid battery and a plug-in charging system.
A production version was subsequently unveiled for commercial leasing in 1997, along with plans to build around 500 Duos a year. The on-paper figures looked good, too; the A4 Avant-based Audi could reputedly average 79.4mpg, while a fully charged battery permitted an all-electric range of 31 miles. It wasn't quick, though, taking a lengthy 15.6 seconds to complete the 0-62mph benchmark.
The other stumbling blocks were somewhat predictable. Each Duo weighed 400kg more than its conventional counterpart, and reportedly cost twice as much. Real-world trials also revealed unremarkable economy and performance, in part due to the Duo's weight.
Another blow landed almost immediately in the form of the Toyota Prius, the elegant and innovative hybrid powertrain of which was deemed by many as the more future-defining and appealing mass-production solution. Unsurprisingly, Audi decided to bail out of the costly exercise after building just 60 Duos.
1958 Chrysler 300D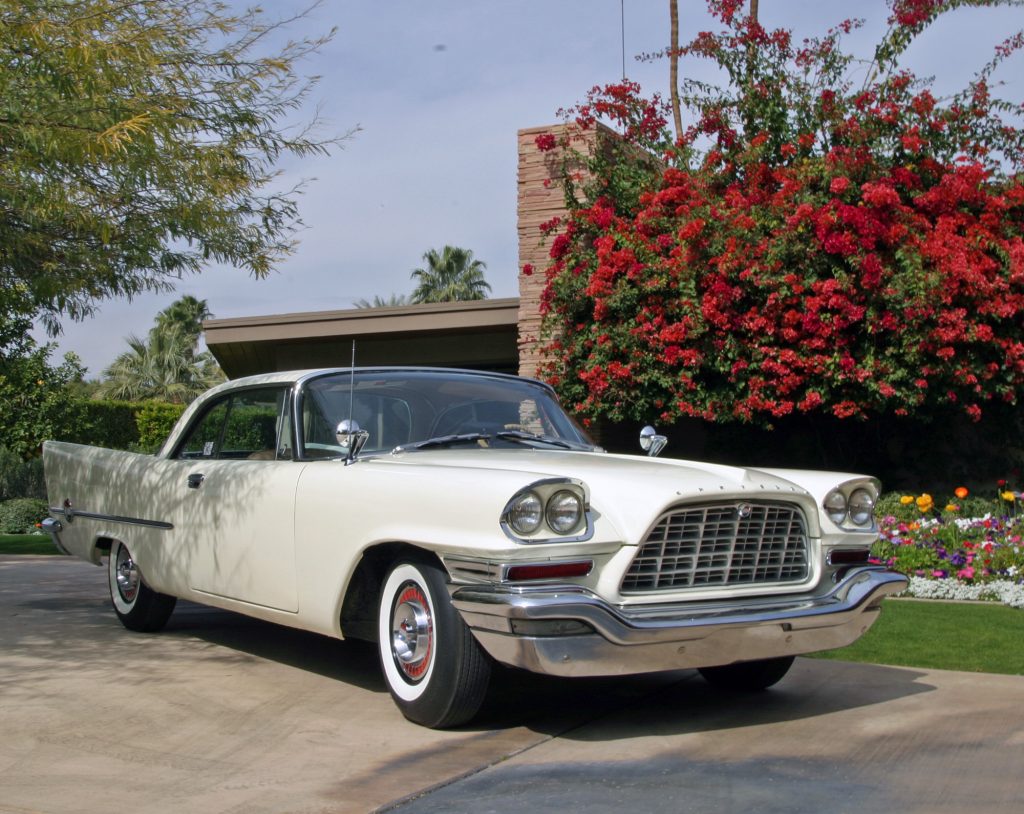 If you went to option up a Chrysler 300 on 28 September 1957, you could tick a box that would add fuel injection to the 6.4-litre FirePower V8 option – but not a mechanical set-up, as found elsewhere, but a first-of-its-kind production electronic fuel injection system.
The $637 "Electrojector" option, supplied by the Bendix Corporation, consisted of an electric fuel pump, a common-rail fuel supply, electrically actuated port injectors, a distributor modified with fuel-triggering elements and an analogue "electronic control" box.
Inputs into this box included intake pressure, engine temperature and throttle position. The box would then alter the pulses to the injectors to suit, allowing improved condition-based fuelling. All in, the system's benefits included improved tractability, performance and efficiency when compared to a carburettor – while not requiring the high-pressure engineering and complication of mechanical injection.
The system, which had initially been earmarked for the 1957 AMC Rambler Rebel, reportedly started making its way into cars in January 1958 and was also made available in other Chrysler products. There were, however, pitfalls; climate and engine bay conditions could easily damage the electronics, while interference from AM radio transmitters caused erratic operation.
As a result, the handful of cars that made it into the wild with the Electrojector system were soon retrofitted with carburettors. Chrysler promptly abandoned the Electrojector but Bendix persisted – and its technology would eventually be licensed by Bosch, in 1965, and used in the EFI-equipped 1967 Volkswagen 1600.
Read more
Will synthetic fuels ride to the rescue of classic cars?
11 classic cars that deserve a modern comeback
10 British sports cars you probably forgot existed