It was April 26th 2001 when production of the new Mini started at BMW's plant on the old Morris plant in Cowley, Oxfordshire. Since then, it has produced over five million Minis in the UK to add the other models produced across the globe.
Whichever way you look at it, BMW's replacement for the Alex Issigonis-designed original has been a success. To celebrate 20 years of new Mini, we present 20 things you might not know about the reinvented small car…
How much is your car to insure? Find out in four easy steps.
Get a quote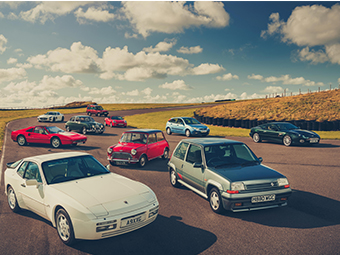 Who designed the new Mini?
This is a highly disputed subject. BMW's official history says the designer was Frank Stephenson, but Rover insiders say it was Dave Saddington at Rover and Stephenson only cleaned up the details of what became the ACV30 concept. Looking at the proposals on the excellent AROnline site it is clear that both proposals shared a huge amount in common. Coincidence? Maybe.
There were many concepts of the new Mini, how did they decide which one to build?
The decision was made at a showdown at Gaydon in 1995 just one year after BMW had purchased Rover and Land Rover. The BMW and Rover boards were shown the competing concepts and the ACV30, which was inspired by the Monte Carlo-winning Mini Coopers, won hands down.
But hadn't Rover tried to replace the Mini before?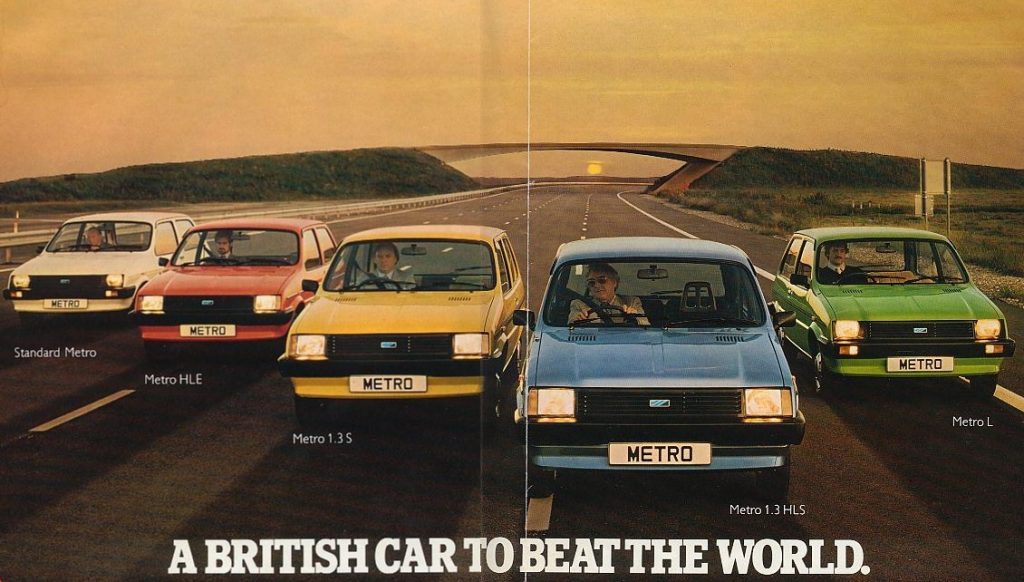 There were many ideas for a new Mini over the years, most were rejected on the grounds of cost. As far back as 1968 Alex Issigonis proposed the 9X, a lighter, shorter and more spacious Mini and there was the concurrent 'Barrel Mini', which was a development of the original with more space.
In the Seventies there was the development of the Mini concept from Italian firm Innocenti, and Leyland created the ADO74 which was a series of in-house concepts, yet both ideas were deemed too expensive to put into production. In the late Seventies the ADO88 was produced which eventually became the Mini Metro. Then under Gordon Sked, the Rover design team produced a series of studies known as Minki, but these faltered when BMW took over the company.
But what about the Gaydon Mini showdown?
By 1995, BMW's ideas for a replacement Mini in the form of an updated Cooper model using a front engine with the company's "Z-axle" rear end and MacPherson strut suspension, came up against Rover's idea for a new Mini in three different forms all using the company's K-series engine. Spiritual by Oliver Le Grice was a rear-engined concept, which then BMW boss Bernd Pischetsrieder said was "a decade ahead of its time" (see below), DRA Design had submitted its ideas, and there was Saddington's design which drove the front wheels with a transverse-mounted K-series engine.
BMW bought several alternative designs from Germany, which referenced how the Mini Cooper might have been developed over the years; needless to say it was one of these which won through.
When did we first see the new Mini?
The new car was glimpsed briefly in 1997 at a hastily prepared BMW press conference in a repurposed industrial warehouse on the eve of the Frankfurt motor show. At the end of the conference, to the accompaniment of Iggy Pop's Lust For Life (a song about advanced heroin dependency), the ACV30 concept burst through a paper-walled crate onto the stage; white roof, white door mirrors and white wheels, contrasting with fire-engine red coachwork.
Did we see any of the Rover Mini concepts again?
Le Grice's Spirtual and Spiritual Too (a four-door variant) were shown on the Rover stand at the same 1997 Frankfurt Show. "If Alex Issigonis was around now, he'd have taken the same approach with this car," said Rover design Director Geoff Upex, but the cars were destined to remain stillborn; well, up to now. This year's Mini Urbanaut battery electric concept from Oliver Heilmer, Mini's design boss, looked suspiciously like the old Le Grice concepts given a 21st century spin.
Is there anything in common between the old Mini and the new MINI?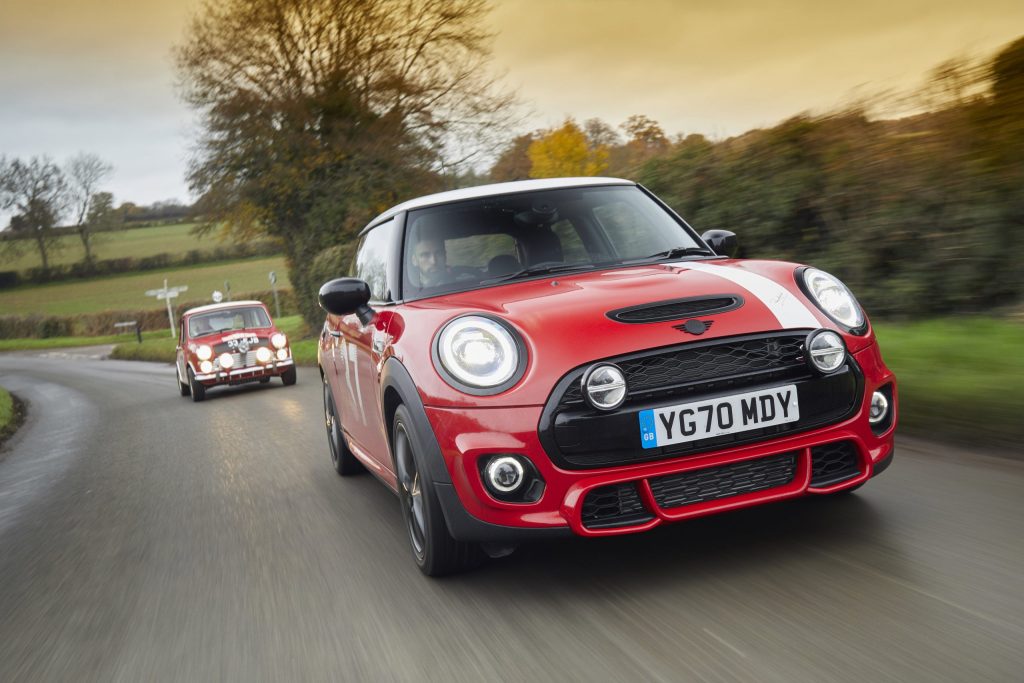 Not much except the names and at least part of the inspiration, although Pischetsrieder did allude to one similarity which is the lack of profitability. He said that as a single car, the new Mini wouldn't make a profit, until well into the mark II version. Was this history repeating itself? In 1960, soon after the 1959 launch of the first Mini, Ford engineers reverse-engineered (took it to pieces and costed it out) a Mini and determined that Morris must have been making a loss of £30 on each car, which convinced Ford to build the cheaper-to-make Cortina instead.
Ah yes that engine…
The first of the new Minis was fitted with an aged Chrysler-based, Brazilian-built 'Tritec' unit. It was tough but sounded like a cement mixer. BMW had planned to go into partnership with the then combined Daimler-Chrysler and the Brazilian factory and work on the engine was jointly funded by each partner. By the time all the money had been spent, however, Daimler sold Chrysler on and virtually gifted the engine and the factory to BMW.
What's it like? I asked Wolfgang Reitzle, BMW joint head with Pischetsrieder shortly after he had signed the unit off. "It's OK, he said. "No really, it's all right. And it's cheap, it really is cheap". Cheap it might have been, but second generation Minis were fitted with PSA and BMW's vastly superior 'Prince' four-cylinder unit.
Longbridge to Oxford
At first the Rover/BMW team working on the new Mini assumed that annual volumes would be about 40,000 (in a non-COVID year Mini sells around a third of a million). It was therefore thought that a corner of Rover's plant at Longbridge would be more than big enough. Then in 2000, BMW announced that it was selling the Rover Group, so the half-built Mini production line had to be transferred to Oxford and the new Rover 75 moved out and into Longbridge. The process took nine months.
Never a Car of the Year
Despite being a boutique-car phenomenon, a supermini engineered to supercar standards and a hugely desirable automobile, Mini has never won the European Car of the Year award. In 2002, the first year it was eligible, the jury vote went to Peugeot's 307 with Renault's Laguna second and Fiat's Stilo third. As a CoTY juror, I'm proud to say I voted against this scarcely-believable consensus giving the Peugeot zero points and the Mini eight…
There have been 20 significant Mini derivatives since 2001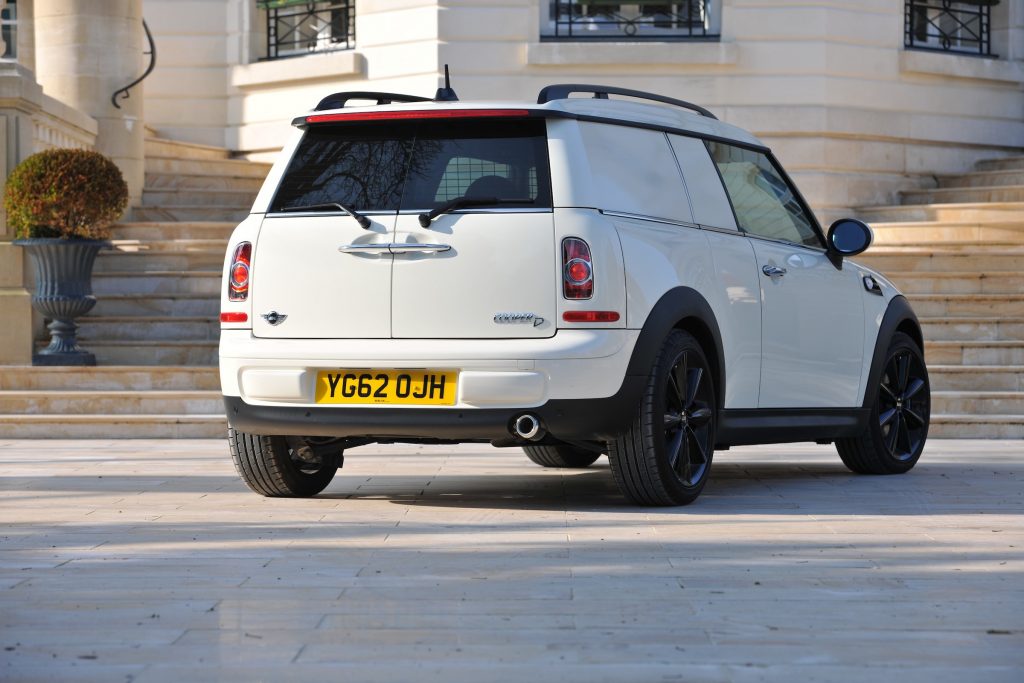 We know Mini buffs will find we've missed one, but here goes…
R50 One/Cooper 2001–2006
R53 Cooper S 2002–2006
R52 Convertible 2005–2008
R53 John Cooper Works GP1 2006
R56 Hatch (second generation three-door hatchback) 2007–2014
R55 Clubman 2007–2014
R56 Mini E 2009-2010
R60 Countryman 2010–2017
R58 Coupe 2011–2015
R55 Clubvan 2012-2013
R56 John Cooper Works GP2 2012-2014
R59 Roadster 2012–2015
R61 Paceman 2013–2016
F56 Hatch (third generation three-door hatchback) 2014–on
F55 Five-door hatchback 2014–on
F54 Clubman 2015–on
F57 Convertible 2016–on
F60 Countryman 2017–on
F56 Mini Electric 2020–on
F56 John Cooper Works GP3 2020–on
What about the electric Mini?
The first electric Mini broke cover at the 2008 Los Angeles Show, dubbed MINI E, although test cars had been seen before this. Strictly a two-seater because of the size of the rear-mounted batteries, it weighed in at 1.5 tonnes, and its 35kWh battery pack gave it a driving range of 150 miles, with a 95mph top speed and 0-60mph in 8sec. It cost £1,275 a month to lease and Mini was road blocked with potential leasers.
The information garnered out of the 450 initial cars that went out to the public allowed BMW to refine its plans for the i3 and i8 (via the oft-forgotten 1-series based ActiveE) and to build a better battery Mini. The production battery electric Mini went on sale in 2020 and by 2030 Mini will be the first BMW marque to be all electric.
Did you know? Paddy Hopkirk drives a new Mini Cooper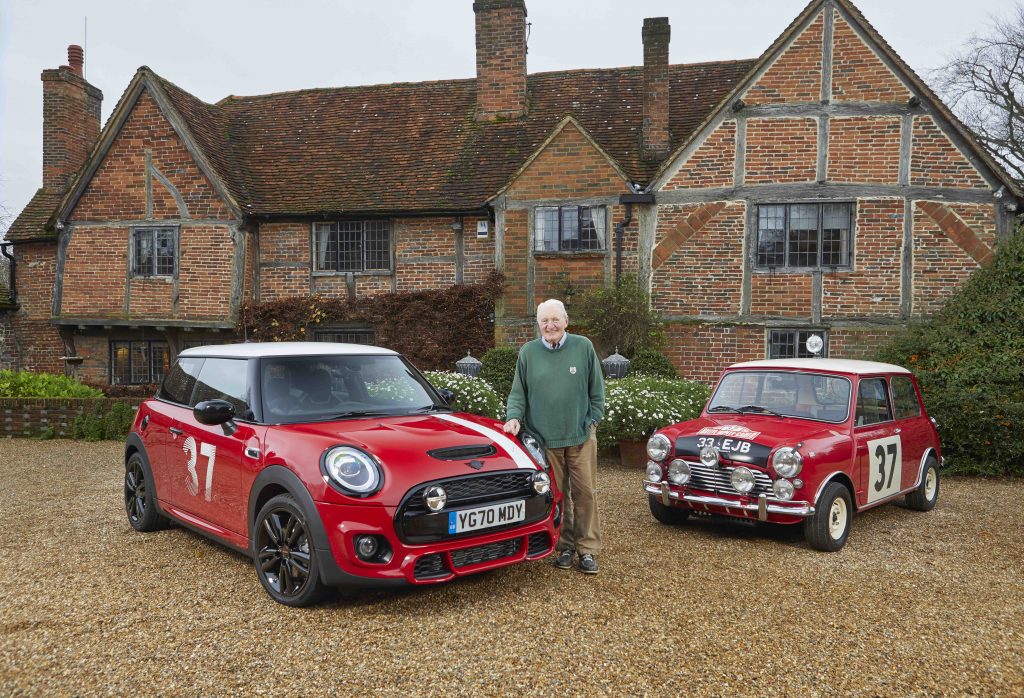 When it comes to winning at motorsport, you probably know that Paddy Hopkirk put the original Mini on the map. The 1964 Monte Carlo Rally saw Hopkirk and co-driver Henry Liddon take the Mini's maiden win ahead of a much more muscular Ford Falcon driven by Bo Ljungfeldt and Fergus Sager. The Mini Cooper would go on to claim victory in Monte Carlo in 1965 (and '67) and also take the top spot in the Acropolis, RAC, and 1000 Lakes rallies in 1965 on the way to the European Rally Championship. In tribute to man and machine, last year Mini released a Paddy Hopkirk Limited Edition model, based on the 180-horsepower Mini Cooper S. Clearly Paddy liked it – as he drives one. "I'm so flattered to have a MINI named in my honour…" said Paddy. "The designers at MINI have done a wonderful job. They've got a lot of the features on it just like the classic Mini I took to victory, with the number 37, the bonnet stripe and the colours—it reminds me of my very lucky days and wonderful memories."
How many people, how many Minis?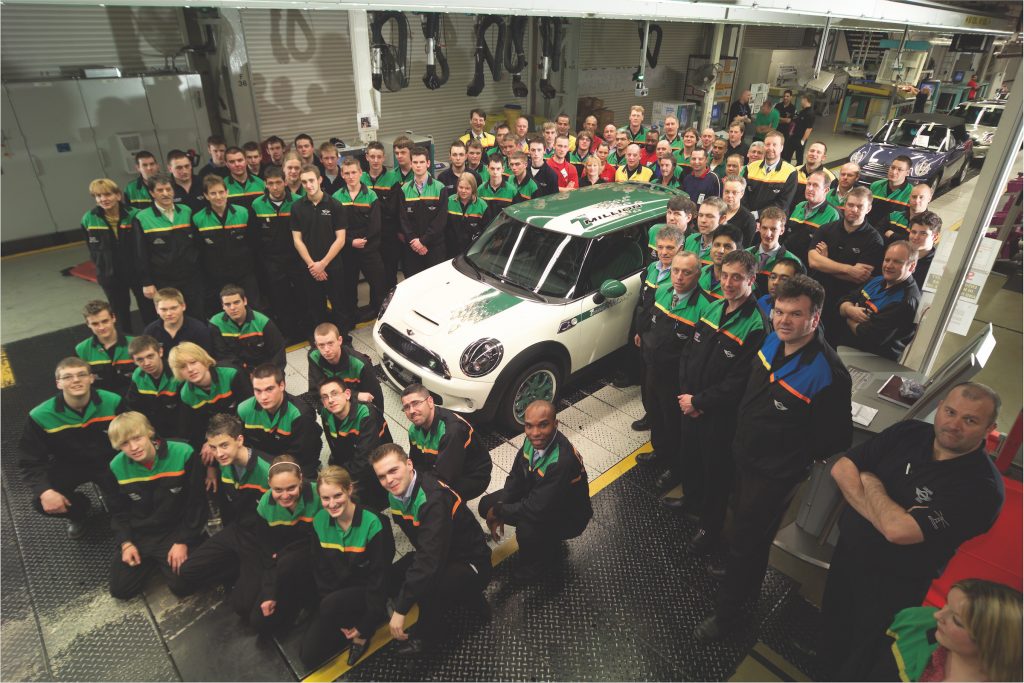 There are 4500 staff at Mini Oxford (including 113 apprentices) and on average they produce a new Mini every 67 seconds, or about 1000 a day. The millionth BMW Mini left the Oxford line in 2007, the two-millionth Mini was produced in 2011, and in 2019 that total passed five million, which is close to the total of 5.4 million original Minis built.
More than Minis from Oxford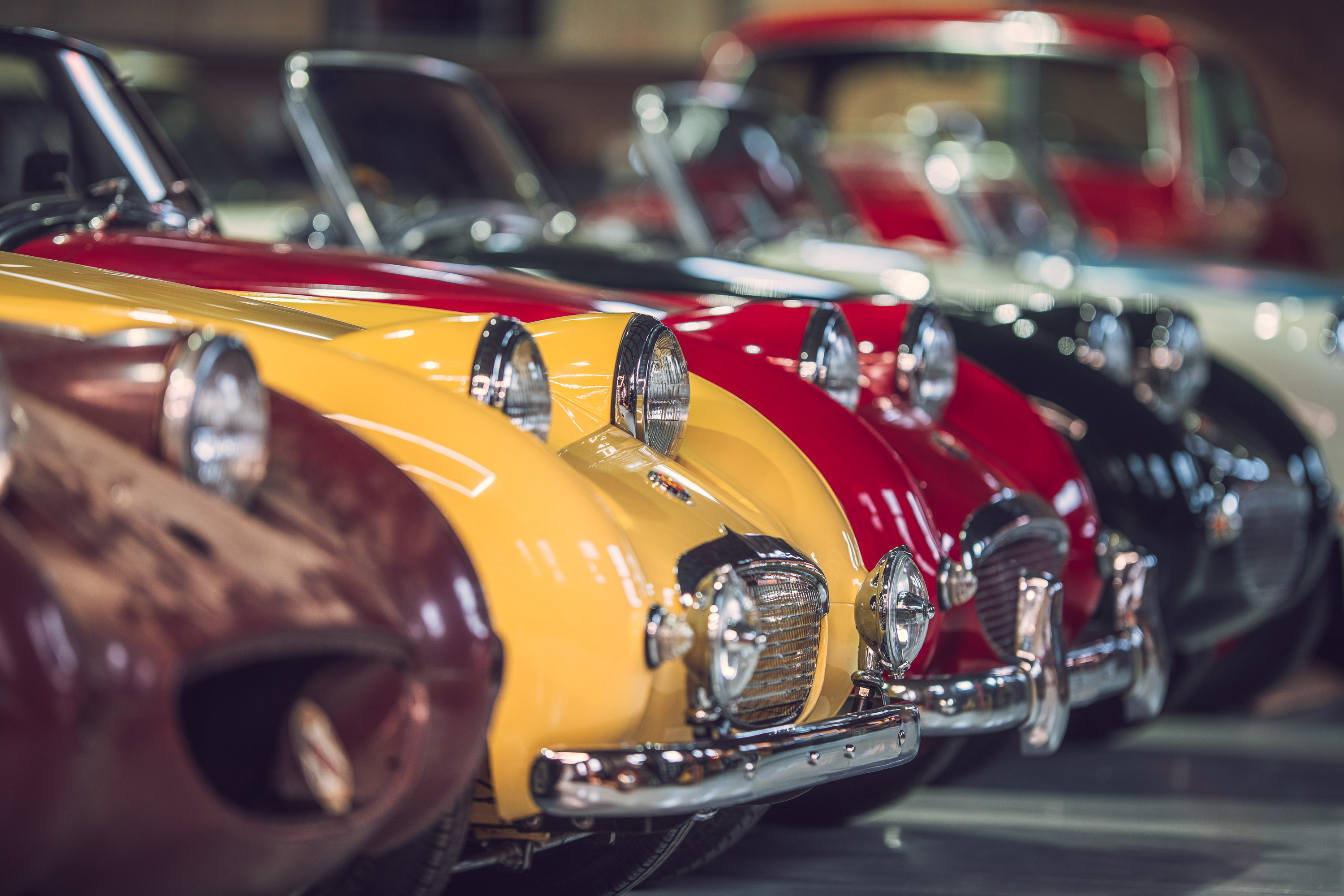 As well as the Mini, which was moved to Oxford from Longbridge, amongst others, the Cowley plant has produced the Morris Oxford (1926), the Morris Eight (1935), the Morris Mini Minor (1960), the MG 1100 (1962), the Austin Healey Sprite (1969), the Morris Minor Million (1970), the Morris Marina (1978), the Rover SD1 (1981), the Austin Maestro/Montego (1983), and Rover Sterling (1988). The Rover 75 (1998) was also built at Cowley, before moving to Longbridge to make way for the Mini.
More than Oxford for the Mini
As well as the massive Mini Oxford plant, there is also pressing plant in Swindon and engine works at Hams Hall in the West Midlands and at one time, body panels were also stamped out at Land Rover's Solihull plant. The Convertible and Countryman (and the related BMW X1) are built in Holland at the VDL Nedcar plant (previously home to DAF, some Volvos, a handful of Mitsubishis and the first-generation Smart Forfour) and until 2016 the Paceman model was produced at Magna Steyr plant in Austria, which also builds engines for the Mini.
BMW has also signed a 50/50, £500 million joint venture deal with Chinese car maker Great Wall Motor to produce up to 160,000 battery-electric cars, which will include Minis and Great Wall models at a new factory in Jiangsu Province, China.
Mini paint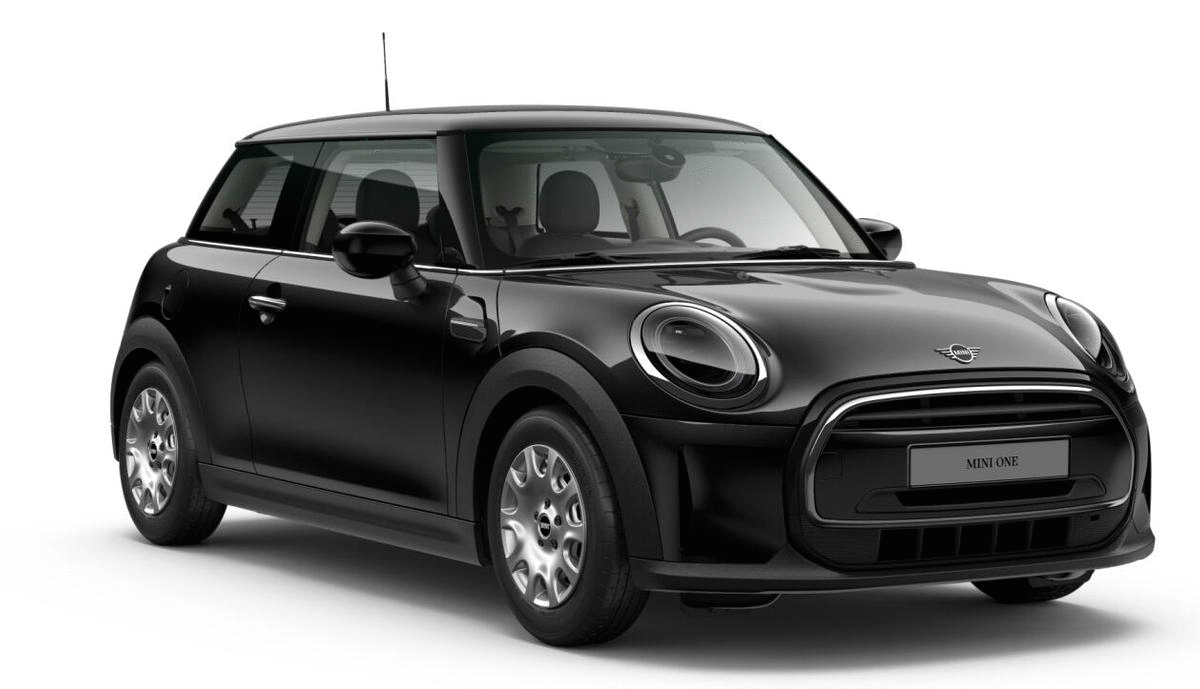 There are currently 16 exterior colours you can have your Mini painted in, including four blues, and two choices of black, red and silver but just one 'Volcanic Orange'. The Oxford paint shop covers an area equivalent to 17 football pitches and it has 60 robots. It takes 9.5 hours to paint a Mini (13.5 hours if it has a contrasting roof) and it takes four litres of colour paint for each car as well as up to 1.9 litres of cavity wax and 77 metres of seam sealant.
Solar Mini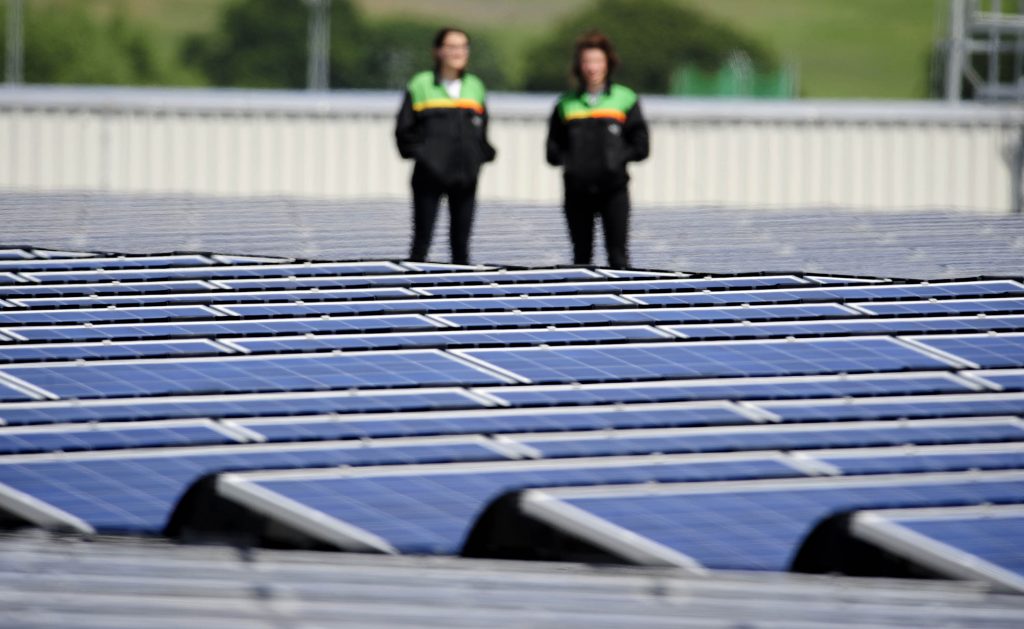 In 2013 Mini Oxford opened a solar array, which is mounted on the roof of the body-in-white facility. There are 11,659 photovoltaic panels covering an area equivalent to five football pitches, capable of creating three megawatts of electricity, which helps to power the plant and reduce its CO2 contributions.
Relative values
In one of the more bizarre turns of the BMW/Rover palaver, it turned out that Sir Alex Issigonis, who was the designer of the original Mini and who died in 1988, was first cousin once removed of BMW's Pischetsrieder, who is said to have visited his cousin in Birmingham as a child.
Mini cramming
In 2012, 28 women gymnasts set a new Guinness World Record at Potters Field Park in London for the number of people you can get in a Mini. Their success broke their previous record of 27, set a year prior. As well as occupying all of the Mini's seats, the team squeezed on to the dashboard and into the footwells, while four managed to fit in the boot. After setting a new Mini record, 23 of the women then squeezed into a classic Mini, beating the previous record of 21.
Also read
Future classic: MINI Cooper (R50)
Freeze Frame: The Millionth (BMW) Mini
These are our most memorable Mini moments