After spending time with motoring royalty that is Gordon Murray, and previewing the new T.33 supercar from Gordon Murray Automotive, we came away with our heads filled with some of the highlights of the remarkable man's career. Here's just a snapshot of what he has achieved – some of which you may be familiar with, some you may not have heard told before.
1. He couldn't afford a race car so built his own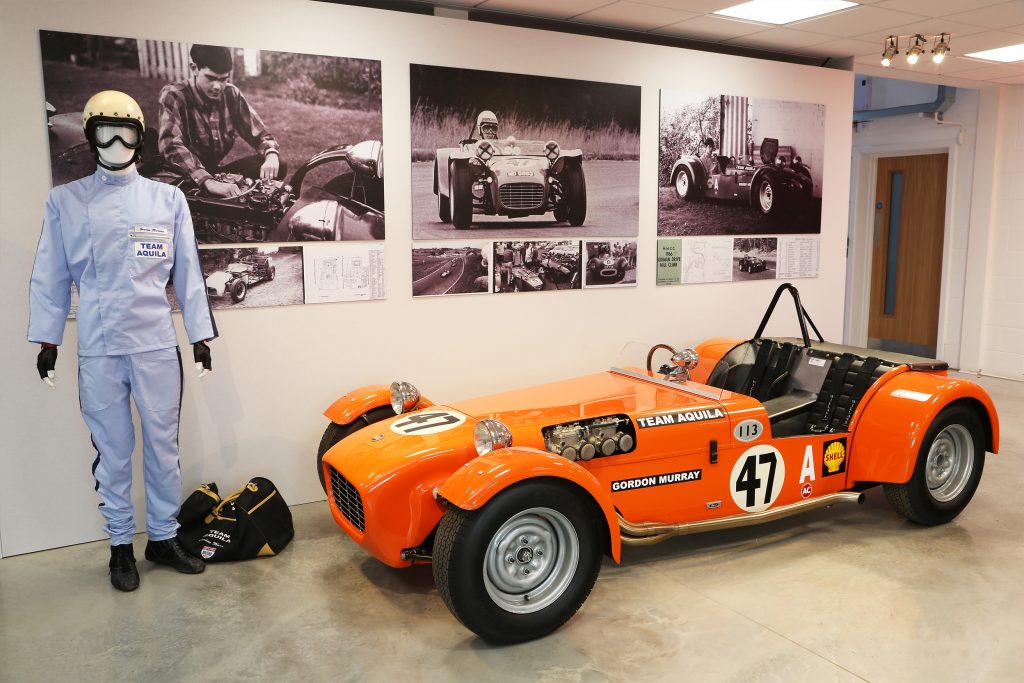 When he started racing in his native South Africa, Murray couldn't afford to buy a car so he built his own. It was a Lotus Seven-like sports car with a Ford engine, subsequently known as the T.1. Despite the rookie constructor, the car was stiffer and lighter than the Seven. Murray's mania for lightness had begun. His driving career was short: he soon realised his real talent was design and engineering, so he sold the T.1 to fund his passage to England, epicentre of global motor sport.
How much is your car to insure? Find out in four easy steps.
Get a quote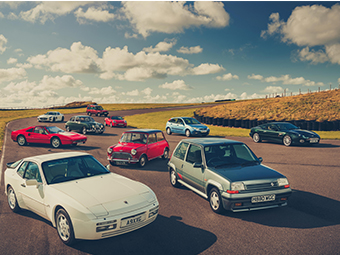 2. The Lotus Elan captured his heart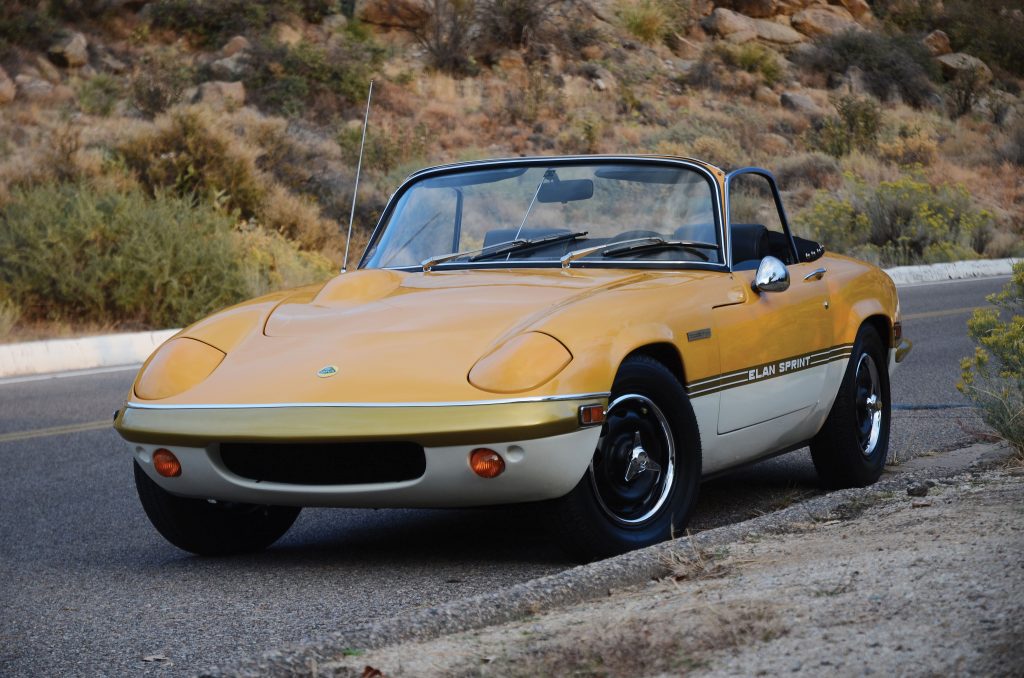 Murray's favourite classic sports car is the Lotus Elan, produced from 1962-75. He owns two. He says it has the best steering of any car ever made. 'It's so precise and gives so much feedback. The whole car just comes alive in your hands. You become part of the car.' Its feedback and agility was the benchmark for the T.50. The first car he bought when he moved to the UK in 1970 was a battered 1967 Elan F/H Coupé.
3. Getting a job at Brabham was an accident
Murray began his F1 career at Brabham in 1970 and got his first job partly by accident. He was told Brabham was looking for a young designer and turned up uninvited. He saw technical director Ron Tauranac, impressed the canny Australian, and was hired. When he left the interview, he saw a man talking to the receptionist – he'd turned up for the job interview. Years later, the man approached Murray at Silverstone and told him – good-naturedly – that he'd stolen his job…
4. He was just 26 when he became a chief designer in F1
He became chief designer at Brabham for the 1973 season, aged just 26. Bernie Ecclestone bought Brabham from founders Jack Brabham and Ron Tauranac and, after a poor 1972 season, sacked most of the technical staff. In 1974, a Gordon Murray-designed car (the BT44) won his first Grand Prix – appropriately the South African GP – driven by Carlos Reutemann.
5. The F1 'fan car' rivals tried to ban was the inspiration for the T.50 hypercar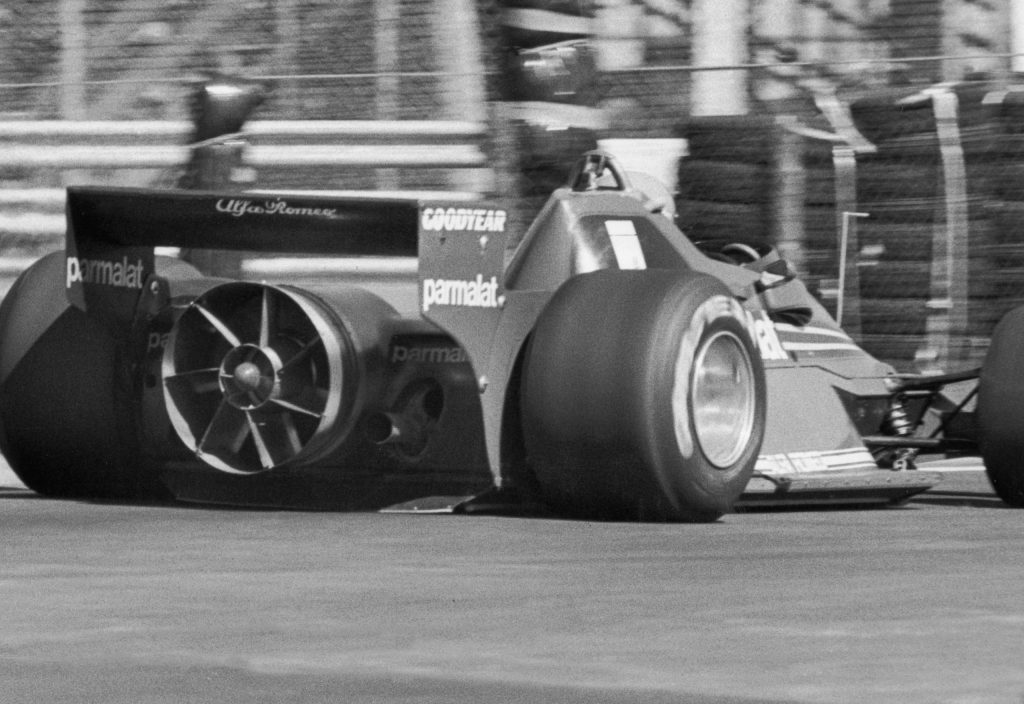 His most famous – or certainly infamous – GP car was the Brabham BT46B 'fan car' of 1978. The BT46B was designed to counter the new ground effects Lotus 79, which was winning virtually everything. It used a giant rear-mounted fan and side skirts to suck the car to the ground, increasing downforce, and won its first and only F1 race, the Swedish GP, driven by Niki Lauda. Colin Chapman of Lotus, who could see his 1978 championship being blown away by Murray's fan, lobbied other drivers and team owners, citing cost and potential danger. The BT46B was ultimately withdrawn by Bernie Ecclestone, who found himself caught between conflicting roles as boss of Brabham and leader of the Formula One Owners Association. However, the concept was the inspiration for the T.50 'fan' car.
6. Murray-designed McLarens won 75 per cent of their races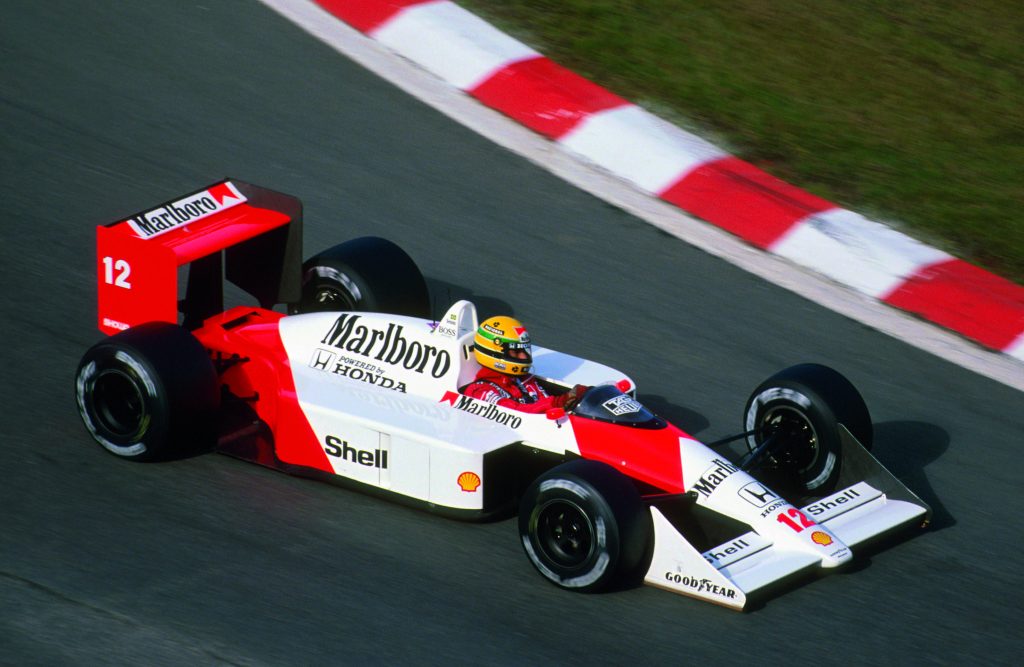 Murray joined McLaren in late 1986 and his first Formula One car was the MP4/4 which dominated the 1988 world championship, winning 15 of the 16 races and giving Ayrton Senna his first driver's title. Murray McLarens also won the world title in 1989 (Alain Prost) and in 1990 (Senna again). The three McLaren Formula One cars produced under his technical and design direction won 75 per cent of the races they entered.
7. Bored by F1, he created the McLaren F1 road car
The McLaren F1 road car project was born in the lounge at Milan's Linate airport in 1988, ironically immediately after the only GP that year that McLaren didn't win. Murray wanted a new challenge, beyond F1. And McLaren boss Ron Dennis wanted to broaden the McLaren business. The seed for the greatest supercar of the '90s was planted.
8. He hid fan-assisted ground effects on the F1
The GMA T.50 received big publicity for being a 'fan car', due to its distinctive fan in the tail. But the McLaren F1 also had fan-assisted ground effects. Two small fans were hidden from view under the car's rear haunches, and their invisibility meant they were rarely mentioned by reviewers or owners. They also improved engine bay air circulation.
9. T is the magic number
Gordon Murray uses T numbers to describe all the cars he's designed, from his first (T.1, the South African racing special), through the Brabham BT44 (T.6), the McLaren MP4/4 (T.19), McLaren F1 (T.22), the stillborn TVR Griffith (T.37) and of course the T.50. Many are projects (for example the TVR) done by Gordon Murray Design, which was founded in 2007. Most are chronological, but not the new T.33. 'When we set up Gordon Murray Design, we chose a few numbers we really liked and banked them,' says Murray. T.33 was one such number. It partly refers to the 3.3-litre capacity of the early '60s Colombo-designed V12 as used in the Ferrari 275GTB and other Ferraris of the era. That small capacity V12 was a role model for the Cosworth GMA V12. And at four litres, the new V12 is certainly small by modern standards.
10. He designed a flat-pack truck
If T.33 is a supercar introduced out of sequence, what was T.34? It's a small low-cost truck, commissioned by a philanthropist, assembled by flatpack, designed for low cost goods transport in Africa, and known as the OX. Murray says it's one of the designs he's most proud of. It even has Murray's hallmark central driving position. He's still hoping for a backer which would take it to production.
Read more
Driving the Light Car Company Rocket – Gordon Murray's original hypercar
Record breaker! Driving the Caterham 7 JPE is a very fast blast from the past