The Purosangue is Ferrari's first full four-seater, but splitting hairs for a moment, it's not Maranello's first car with four seats. On the contrary, Ferrari has a long history of building cars with space for the kids, albeit not with the amount of legroom afforded by the Purosangue, which is sufficient, even for the jolly tall Henry Catchpole, as you can read about in his review. [Ferraris and legroom – whatever next? Ed]
We suspect Catchpole might struggle to fold himself into the back of many of the 2+2s on our list, but if the Purosangue has whetted your appetite for a more-seat Ferrari – and you would rather not pay the £313,120 starting price of the new not-SUV – you might want to try these classics for size.
These four-seat Ferraris are available to buy now, so you don't have to join the waiting list for the Purosangue.
How much is your car to insure? Find out in four easy steps.
Get a quote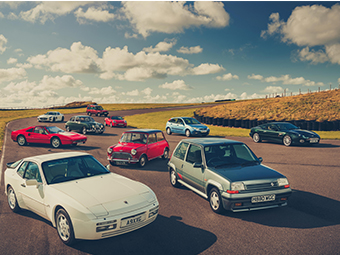 Ferrari 250 GT/E 2+2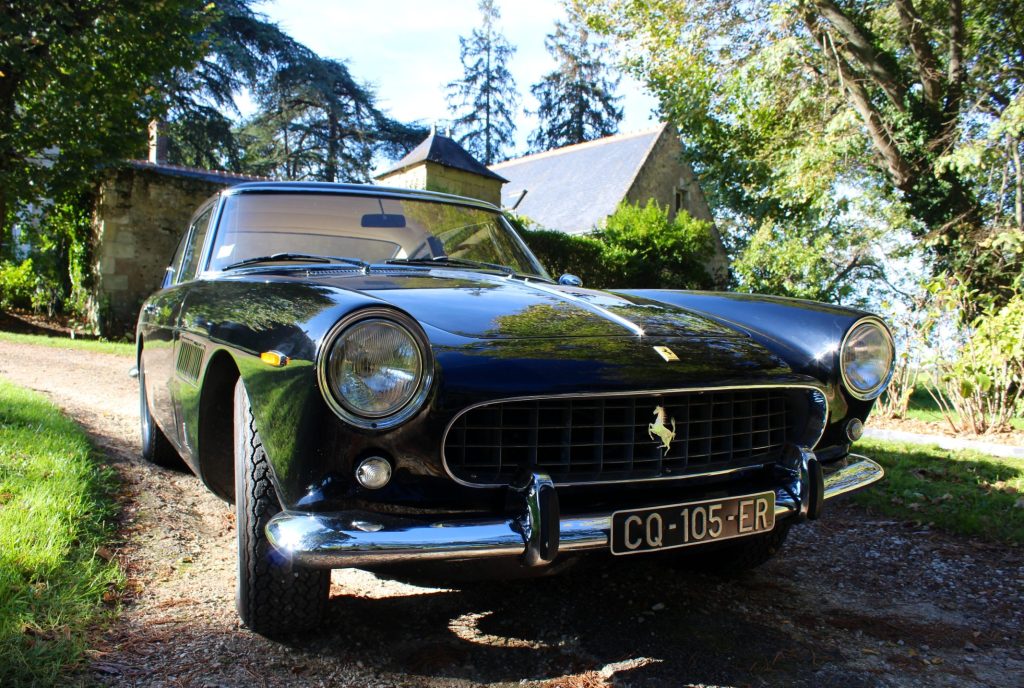 Where: France
Price: €420,000 (£375,000)
Advert: Car & Classic
Yes, this 250 GT/E 2+2 is more expensive than the Purosangue, but it represents the genesis of the four-seat Ferrari. Although there were several one-offs before its arrival in 1960, the 250 GT/E was the first mass-produced Ferrari 2+2. Well, around a thousand were built before production ended in 1963.
The vast majority (957) of these Pininfarina-designed cars left the factory with a 3-litre V12 engine, which this car features, but the final 50 were fitted with the 4-litre V12 from the 330 America. According to the dealer in France, this 1961 example has completed 20,000km since the current owner bought it in 2013. That, friends, is some seriously classy motoring.
Ferrari 330 GT 2+2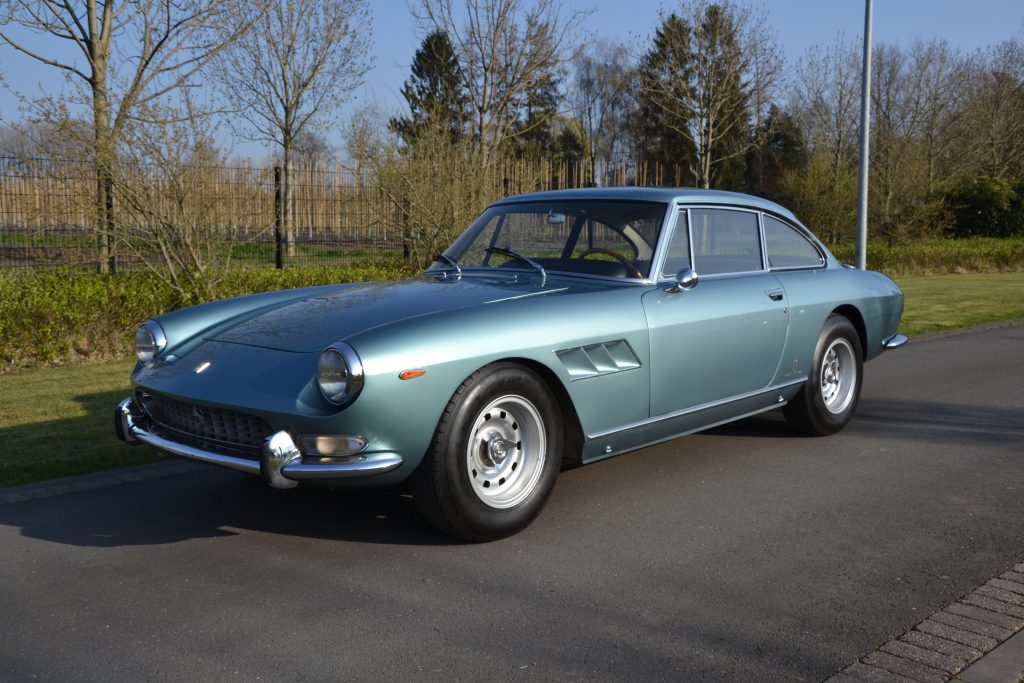 Where: Netherlands
Price: €319,900 (£285,000)
Advert: Car & Classic
The success of the 250 GT 2+2 led to the creation of the 330 GT 2+2, which was unveiled at the 1964 Brussels Salon. It was reportedly one of Enzo Ferrari's favourite cars, with Il Commendatore running a pre-production version for two years. That very car sold for around $500,000 in 2018.
Production continued until 1967, by which time 1080 cars had been built and Ferrari had changed the controversial twin headlight arrangement of the earlier cars. This late example was delivered new in Italy but was left in an underground car park in Luxembourg from 1987 until 2010.
Ferrari 365 GT 2+2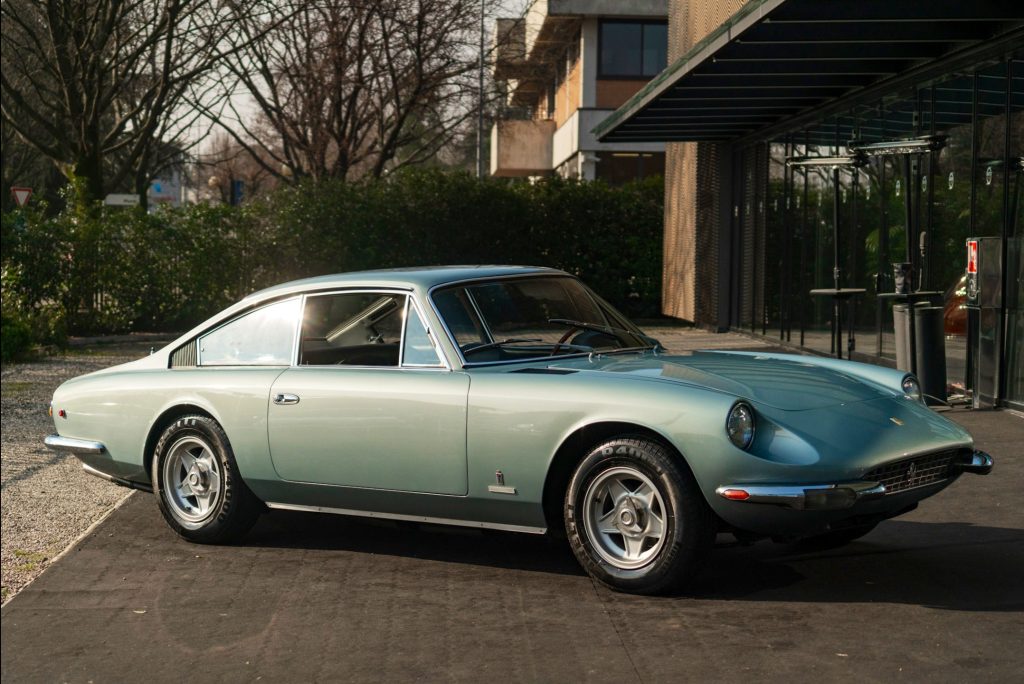 Where: Italy
Price: €280,000 (£250,000)
Advert: Car & Classic
By Ferrari's own admission, the 365 GT 2+2 had "two proper rear seats", so the company's claim about the Purosangue being the first full four-seater is a little wide of the mark. Okay, so the 365 GT 2+2 lacked the rear doors and luggage space of the new SUV – oops, we used the acronym Ferrari doesn't want anyone to use – but it felt noticeably larger than its predecessors.
It also upped the ante in terms of specification, being the first Ferrari to feature power steering and air con as standard for the American market. Power was sourced from a 4.4-litre V12 producing 320bhp. Production continued until 1971, by which time 801 examples had been built. This 1969 car is for sale in Italy.
Ferrari 365 GTC/4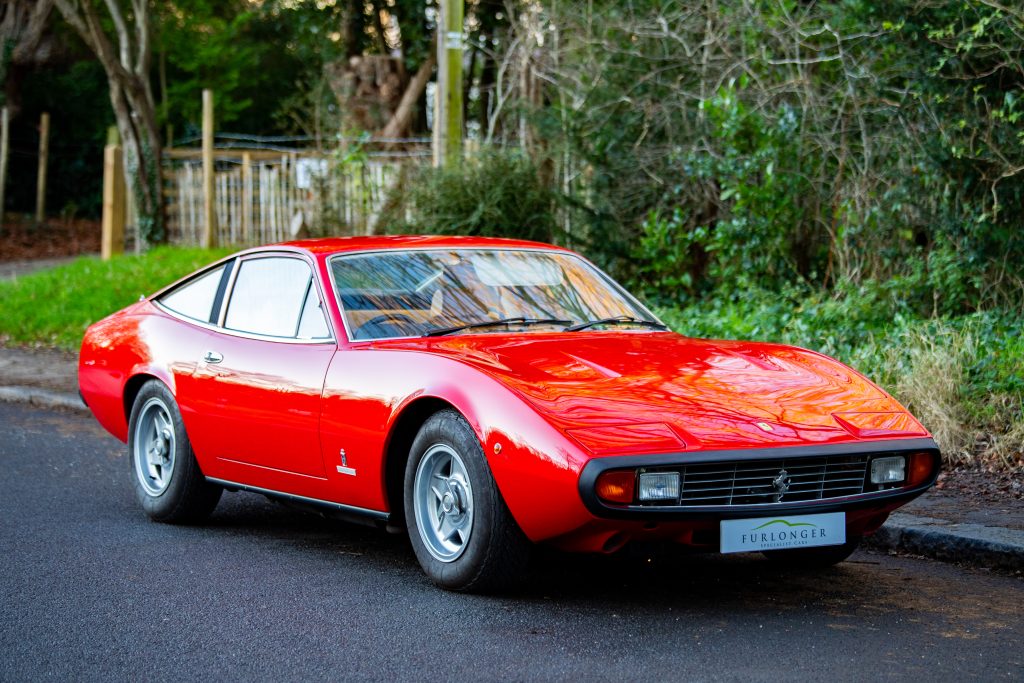 Where: UK
Price: £144,990
Advert: Furlonger
Launched in 1971, the Ferrari 365 GTC/4 was essentially a replacement for both the 365 GTC and 365 GTC 2+2. In truth, the 365 GTC/4 stretched the definition of a 2+2; even a pygmy marmoset would complain about the legroom in the back. Still, the rear seats could be folded down to increase the size of the boot.
Its styling was very much of the era, with a full-width black bumper sitting below a pair of pop-up headlights. Squint a little, and it's a wedgier take on the Daytona recipe. Just 500 were built in a single year of production, and this is one of the 31 allocated for the UK market.
Ferrari 400i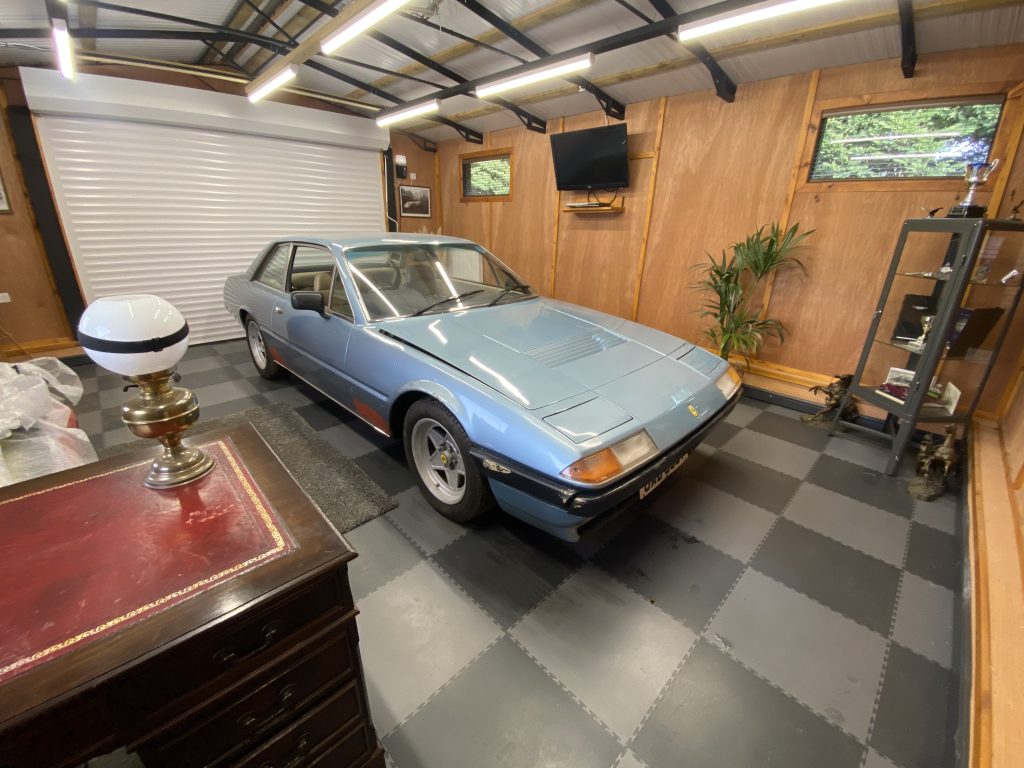 Where: UK
Price: £27,650
Advert: ebay
Dare you buy an ebay V12 Ferrari? The 365 GT4 2+2 arrived in 1972, kickstarting a bloodline that would continue until the very end of the 1980s. Pininfarina's design was controversial, but the saloon-style shape housed a cabin that allowed four adults to travel in comfort. The arrival of the 4.8-litre engine in 1976 prompted a name change to 400 GT, before the fitment of Bosch K-Jetronic fuel injection in 1979 spawned the 400i.
This 1983 example is available for the price of a new Ford Focus, but as the seller points out, it requires "some light restoration". On the plus side, the car is "running very nicely with good oil pressure and no smoke". Get an inspection performed by a 400i specialist, haggle over any sticking points, keep your fingers crossed and you could have a an awful lot of style for comparatively little money – after all, it was the Ferrari of choice of Piero Ferrari.
Ferrari Dino 308 GT4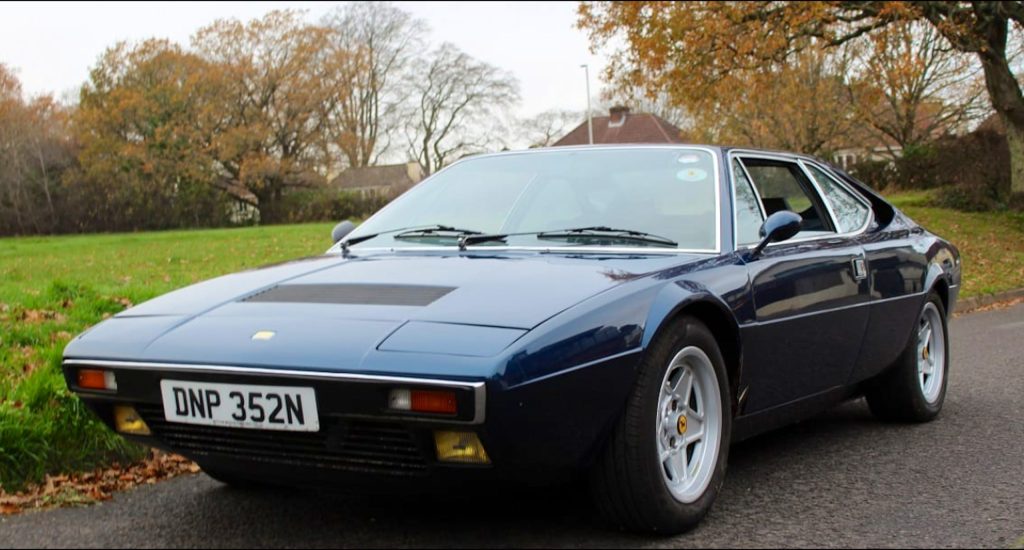 Where: UK
Price: £35,000
Advert: Car & Classic
The Dino 308 GT4 debuted at the 1973 Paris Motor Show as a replacement for the Dino 246, and contrasts don't come much greater. Its Bertone styling was not universally appreciated, while the fuel crisis and Enzo Ferrari's initial refusal to badge it a Ferrari made it a hard sell. Production continued until 1980, by which time 2826 had been built – and the Prancing Horse badge had been added to the nose.
This early example was order number 25 and is still wearing its Dino badge with pride. One of just 547 UK cars, it was delivered new to a gentleman in Birmingham, who kept it until 2001. The original period-correct wheels are available by separate negotiation. For a taster of what you might experience with a 308 GT4 that's somewhat tired, follow Larry Webster's adventures with a $25,000 example. Our Editor-in-chief, based in the US, is bringing one back to life.
Ferrari Mondial 8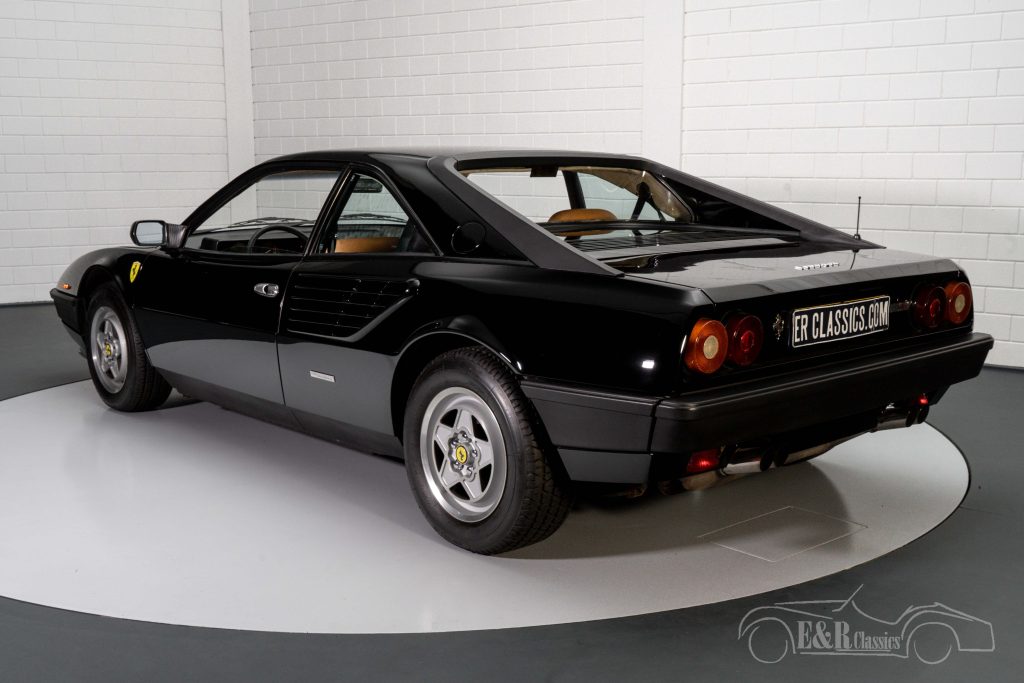 Where: Netherlands
Price: £53,225
Advert: Car & Classic
Unveiled at the 1980 Geneva Motor Show, the Mondial 8 was another controversial Ferrari. Longer and wider than the 308 GT4, it felt considerably roomier than its predecessor, but its extra weight served only to dilute the potency of its 3-litre V8 engine. Even Ferrari describes the performance as "somewhat leisurely" in comparison to the 308 GT4.
Few appreciated the car's odd proportions, while Road & Track was left unimpressed by the 9.4 seconds it took to hit 60mph. Maybe it's us, but we reckon this 1981 Mondial 8 looks hugely desirable in its black over tan combo. Yours for the price of an electric Skoda SUV with a vRS badge.
Ferrari 456 GT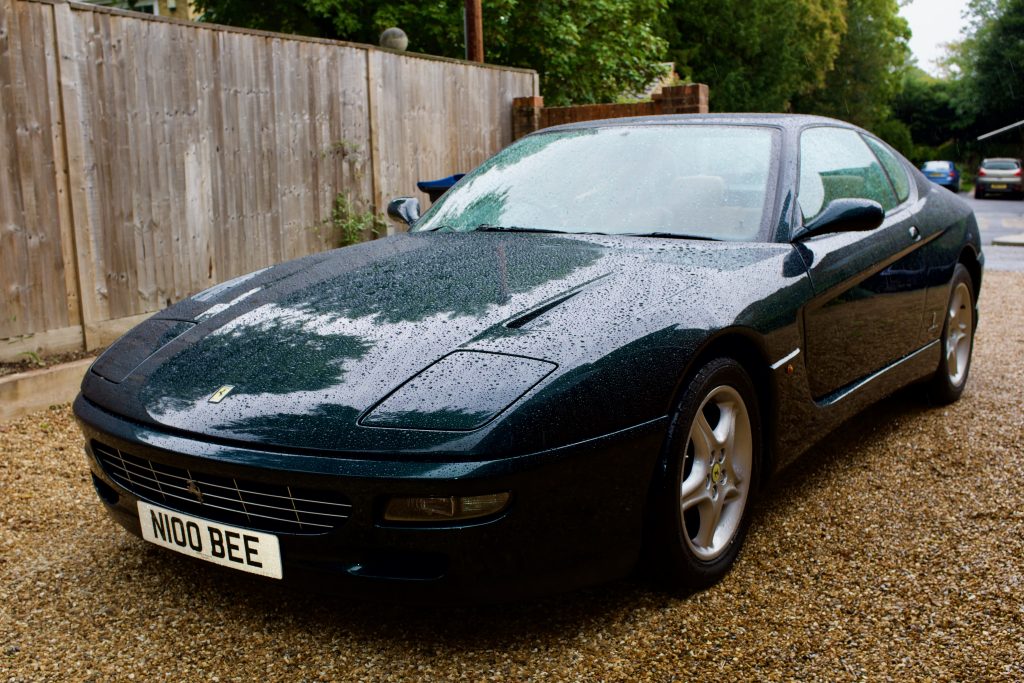 Where: UK
Price: £70,000
Advert: Temple & Son
In 1992, Ferrari made a triumphant return to the front-engine formula with the elegant 456 GT. It also represented the return of the Ferrari 2+2 with a V12 engine, with the 456 GT powered by a 5.5-litre 12-pot producing 436bhp. Space in the back was generous with a decent amount of headroom and legroom for rear-seat passengers.
This car was ordered new for display at the 1995 London Motor Show by Maranello Concessionaires and is one of just 174 manual cars delivered new to the UK before production ended in 2003. It comes with its fitted luggage, which was provided as standard to maximise boot space. With only two owners from new, it has reportedly been in continuous use and had plenty of mechanical TLC lavished upon it. Definitely a car with appeal that seems to be improving with age.
Ferrari 612 Scaglietti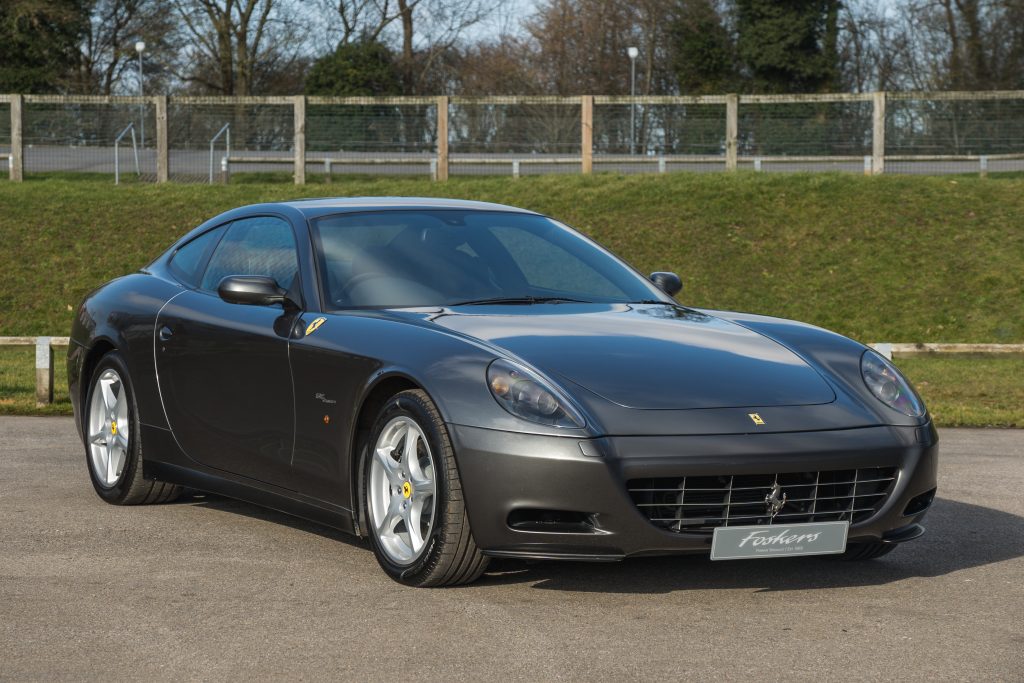 Where: UK
Price: £64,995
Advert: Foskers
It's nearly two decades since Ferrari launched the 612 Scaglietti, named in honour of Sergio Scaglietti, the designer who died in 2011 and was intrinsically tied with the look of early racing Ferraris. At 4902cc in length, it was almost as long as the current Range Rover, while an increase in height over the 456 GT made it easier for passengers to climb into the back.
Once there, they could experience the thunderous performance; the 612 Scaglietti could hit 62mph in just four seconds before maxing out at 199mph. This 2006 example, which is for sale at a dealer, Foskers, at Brands Hatch, is finished in Grigio Silverstone and is, according to the seller, "the perfect car for a fast but comfortable weekend getaway".
Lancia Thema 8.32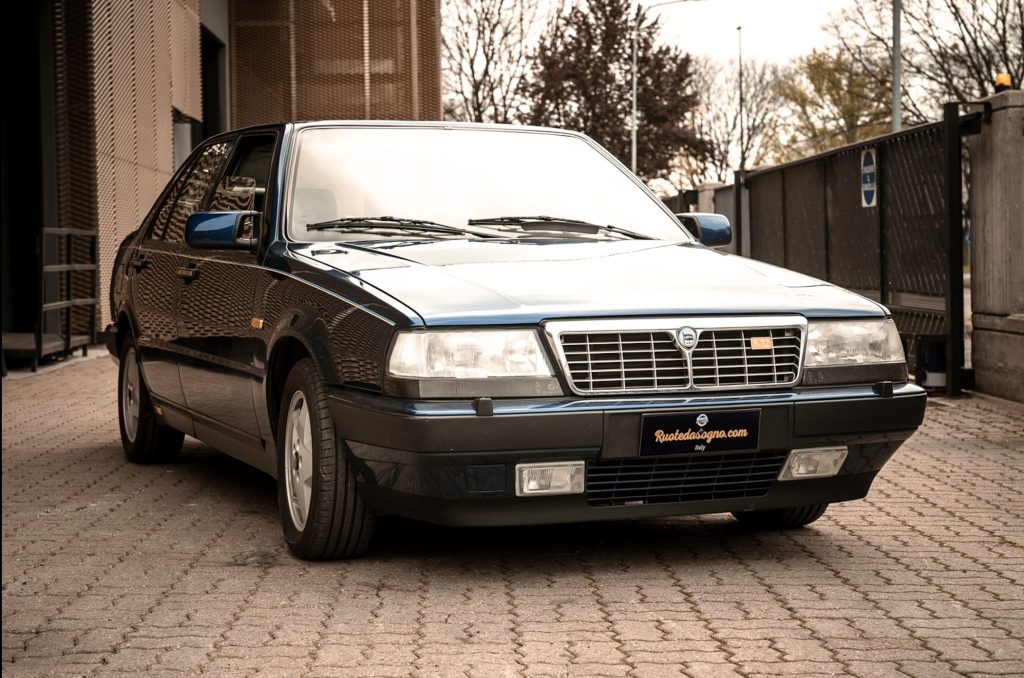 Where: Italy
Price: €32,800 (£29,000)
Advert: Car & Classic
Rather than exit the world of classic Ferraris and enter the realms of the modern era, we thought we'd offer three alternatives. The Lancia Thema 8.32 isn't a Ferrari, but it does have an engine from the 308 GTB QV, albeit with 215bhp rather than 240bhp. You can read more about the car in our Retro Rematch, where we drove it back to back with a 308.
All Thema 8.32s were left-hand drive, so it doesn't matter where you go to source one. This 1987 example is in Italy, which seems appropriate, and is one of only 3520 produced. Yours for 10 per cent of the price of a Purosangue…
Maserati 4200GT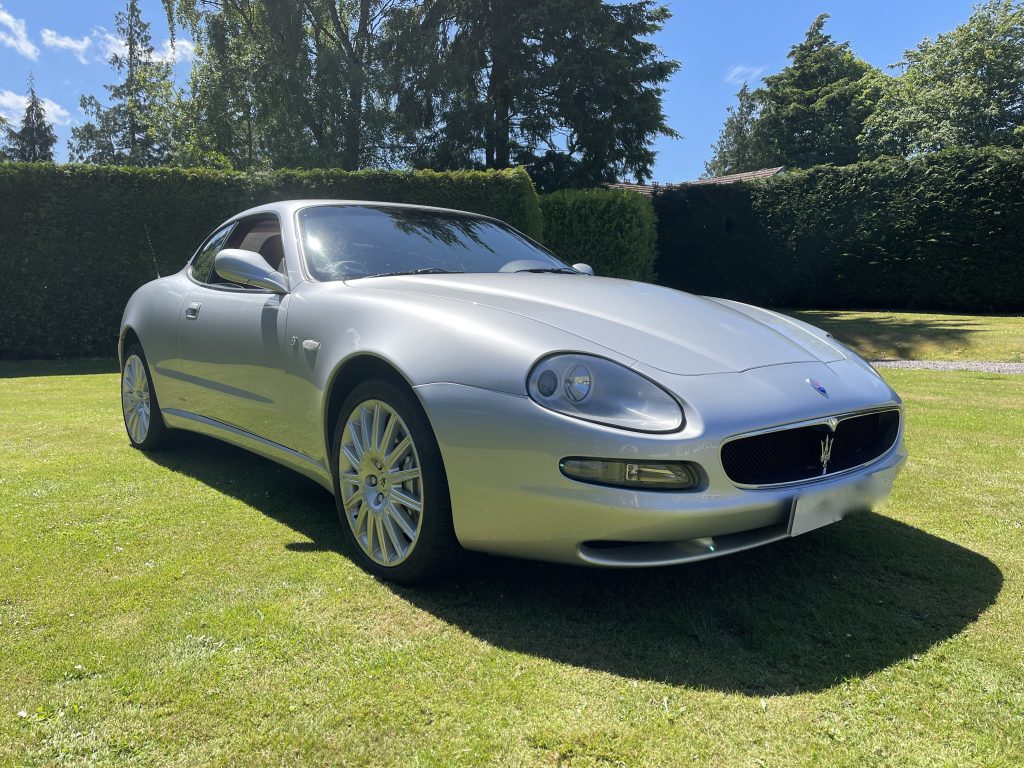 Where: UK
Price: £14,800
Advert: Car & Classic
Launched in 2001 as a replacement for the 3200GT, the Maserati 4200GT featured the F136 V8 engine shared with the likes of the F430, California and 458. You'll also find it in the Quattroporte, which is a good (if courageous) option if you're after four seats and four doors. But the 4200GT (also known as the Coupé) is cheap, with prices starting from around £15,000 – or less, if you're prepared to take a chance on a car with an insurance write-off category to its name.
Around £5000 has been spent in the last year – something you might have to get used to when owning something with a Ferrari engine – but the car is described as "one of the best available". It's in Scotland, so the drive home should be fun, especially if you live in Wales. 
Alfa Romeo Giulia Quadrifoglio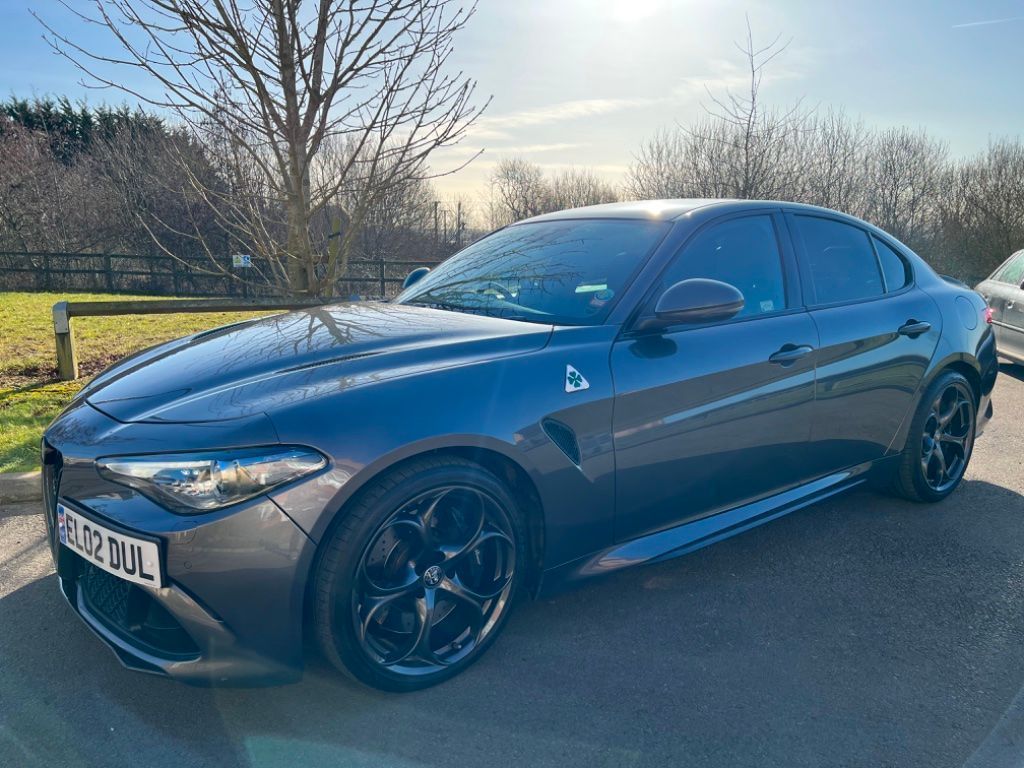 Where: UK
Price: £34,995
Advert: Auto Trader
It's not old enough to be considered a classic – you can still order one new from Alfa Romeo – but given the age of electrification and the impending ban on the sale of new petrol and diesel cars, cars like the Giulia Quadrifoglio are a dying breed. Its 2.9-litre V6 twin-turbo engine produces 503bhp and is a development of the twin-turbocharged V8 found in the Ferrari California T.
The figures are hugely impressive; 0-62mph in 3.9 seconds and a top speed of 191mph. Alfa will demand the best part of £75k for a new one, but used prices start from around £35,000. Cooler than a California? We think so.
Read more
2023 Ferrari Purosangue review: SUV or not, we like it
Peroxide blondes and mullets: 40 years of the Opel Manta B2
Get them while they're hot: 9 GTI projects you could snap up