The best examples of the greatest hot hatches are expensive. Take the Peugeot 205 GTi, widely considered to be the definitive hot hatchback. According to the Hagerty Price Guide, you're looking at anything between £7000 and £26,800 for a 1.9-litre car registered 30 years ago.
Fancy a Renault Clio Williams from the same year? That'll be £9400 to £26,200, depending on the condition. Last year, one sold for the equivalent of £64,400 at an auction in France.
How much is your car to insure? Find out in four easy steps.
Get a quote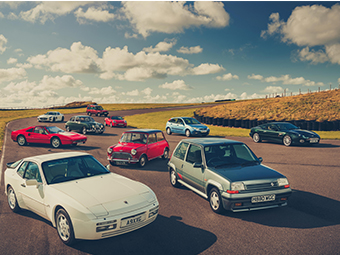 You'd be forgiven for thinking you've missed the hot hatch boat. On the contrary, if you're prepared to lower your expectations and spend a few weekends armed with some spanners and a workshop manual, you could be enjoying some lift-off oversteer for less than you thought.
Here are nine hot hatches from the 1980s and '90s that are in need of a little TLC.
1983 Volkswagen Golf GTI (Mk1)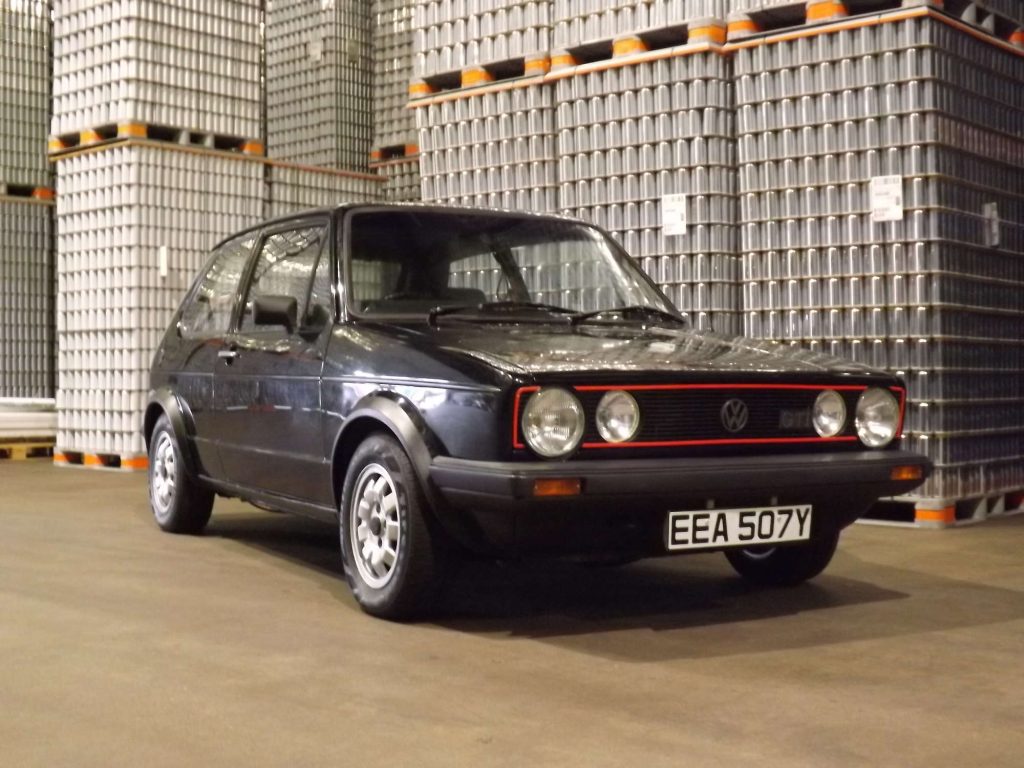 Price: No reserve (auction)
Hagerty Price Guide: £X – £X
Advert: Classic Car Auctions
It wasn't the first hot hatch, but the VW Golf GTI Mk1 was the car that popularised the concept of a souped-up hatchback. Launched in 1975 with a 1588cc engine from the Audi 80 GTE, the Golf GTI would arrive here in right-hand drive form until 1979, although left-hookers were available in 1977.
This is 1983 example was last on the road in 2020 and is powered by the more powerful 1781cc engine, introduced in 1982. The auction house points out that it was the subject of an insurance claim in 1998 but that it offers "great scope to put your stamp on it".
1984 Volkswagen Golf GTI (Mk2)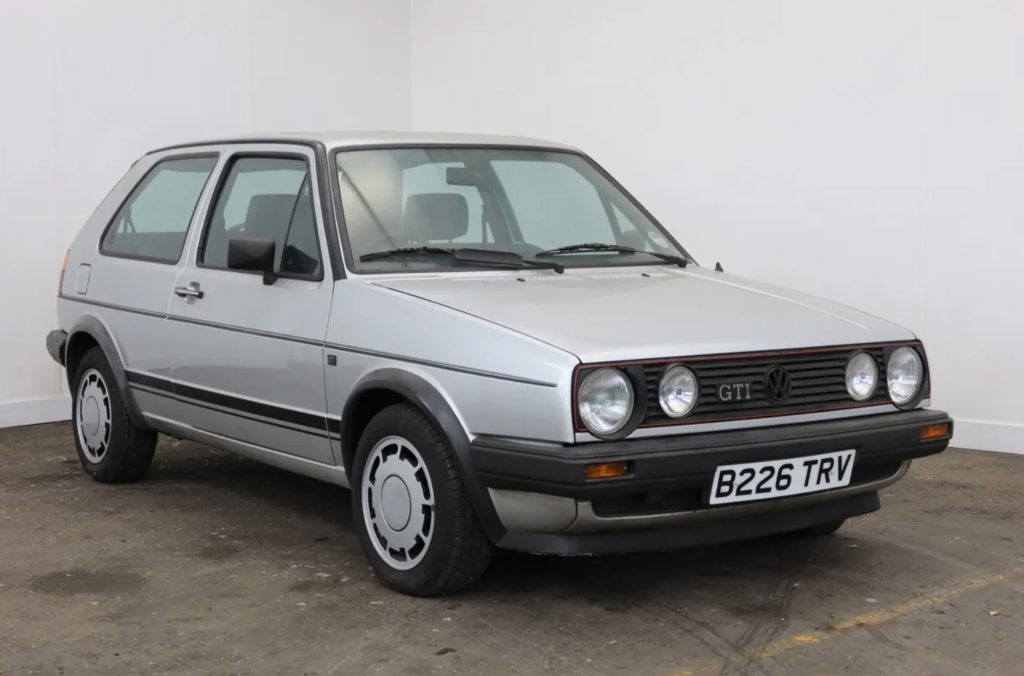 Price: £6000 – £8000
Hagerty Price Guide: £7100 – £22,300
Advert: Brightwells
From a late Mk1, we move to an early Mk2, with this 1984 Golf GTi showcasing the second coming of the hot hatch in its purest form. Small bumpers, three doors and a 1781cc 8-valve engine carried over from the Mk1. The five-door arrived in 1985, followed by the 16-valve version in 1986 and the big bumpers in 1989.
This auction car has been listed as SORN since 2007 and is being offered from a deceased estate. Brightwells says: "It is on offer here as a straightforward project at a modest guide and, after such a long time in storage, it will no doubt need some remedial work to get it back on the road."
1984 Ford Fiesta XR2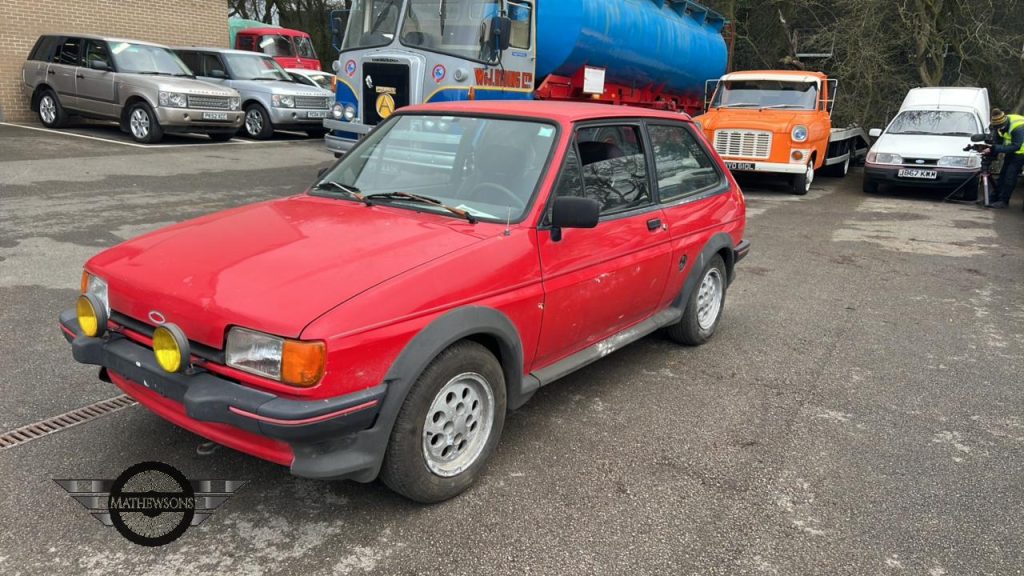 Price: £2000 – £3000 (auction)
Hagerty Price Guide: £4800 – £19100
Advert: Mathewsons
Although the Ford Fiesta XR2 wasn't rated as highly as the Golf GTI and Peugeot 205 GTi, the combination of a keen price, neat styling and the Ford badge meant that it sold in big numbers. Indeed, at times, it accounted for around half of all Fiesta sales in the UK. Its 1597cc engine produced 96bhp – enough to propel the 839kg XR2 to 60mph in around ten seconds.
Not much is known about this auction car; it's never been registered in the UK, and it comes with no paperwork. It's also left-hand drive and while the odometer indicates that it has 27,275km on the clock, the condition of the driver's seat bolster could mean that it's done 127,275km. Looks like a fun project, mind, especially if it's been imported from a sunnier part of Europe.
1985 Ford Escort XR3i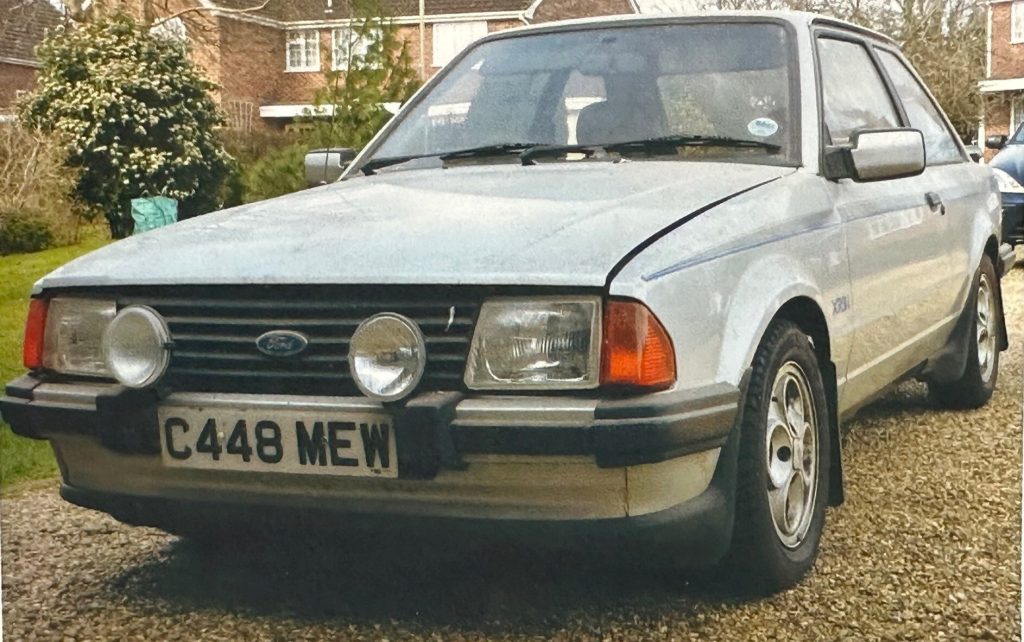 Price: Auction
Hagerty Price Guide: £2300 – £15,700
Advert: Charterhouse
Launched in 1983, the Escort XR3i took everything that was great about the XR3 and added some welcome poke. With fuel injection, the 1597cc CVH engine produced 105bhp, up from 96bhp, which was enough for it to keep up with rival hot hatches and earn its owner some bragging rights at a trendy wine bar. And those 'Teledial' alloys were amongst the coolest wheels of the 1980s.
'C448 MEW' is being sold without reserve and will require recommissioning before it hits the road. The owner bought it in 1989 when the car was just four years old. At the last MOT in October 2007, the tester noted that the "car [had been] stood for years – flat spot on tyres".
1986 Renault 5 GT Turbo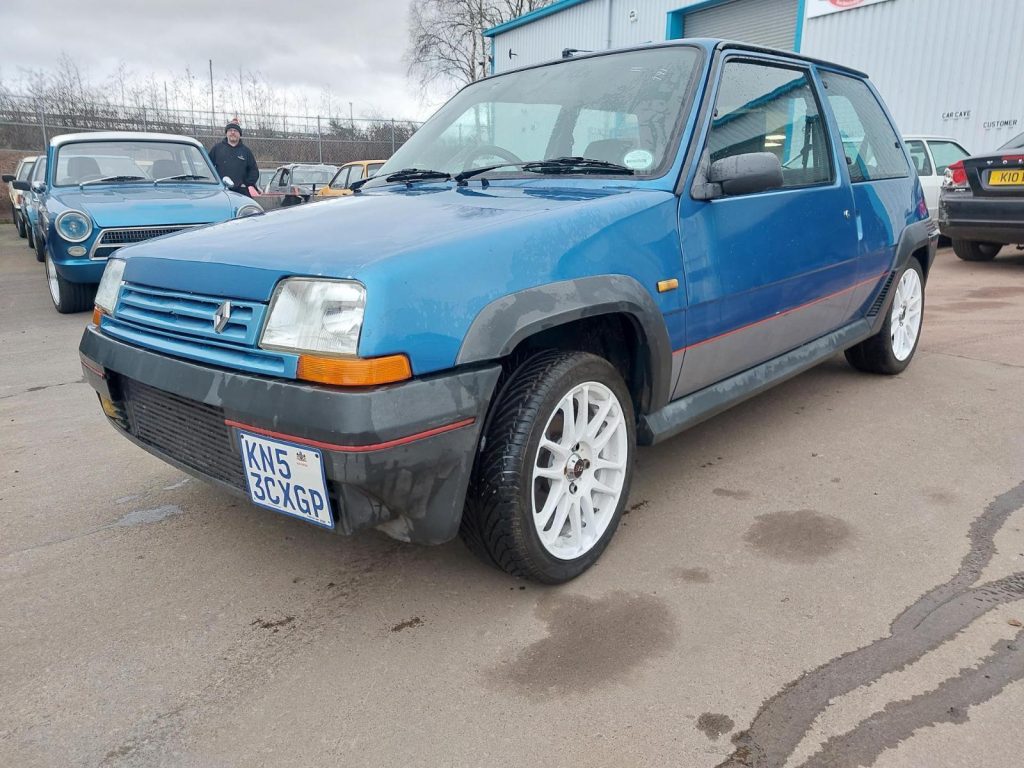 Price: £4750
Hagerty Price Guide: £6500 – £24,200
Advert: eBay
At the end of 2020, the Renault 5 GT Turbo made our list of Britain's hottest collectable cars. It made a similar impression when it arrived in 1985; bringing a turbocharger to the hot hatch party was like turning up to a fight with a machete, only to find that everyone else is armed with a butter knife. It was, at the time, the quickest hot hatch you could buy, hitting 60mph in just 7.5 seconds.
On the face of it, a £4750 price tag looks like good value for a GT Turbo imported from South Africa "with no signs of any serious rot", but there's a catch. The engine isn't turbocharged, which is something the seller forget to tell the importer. He says: "As a car it's a bit of a disaster with the wrong engine fitted."
1987 MG Metro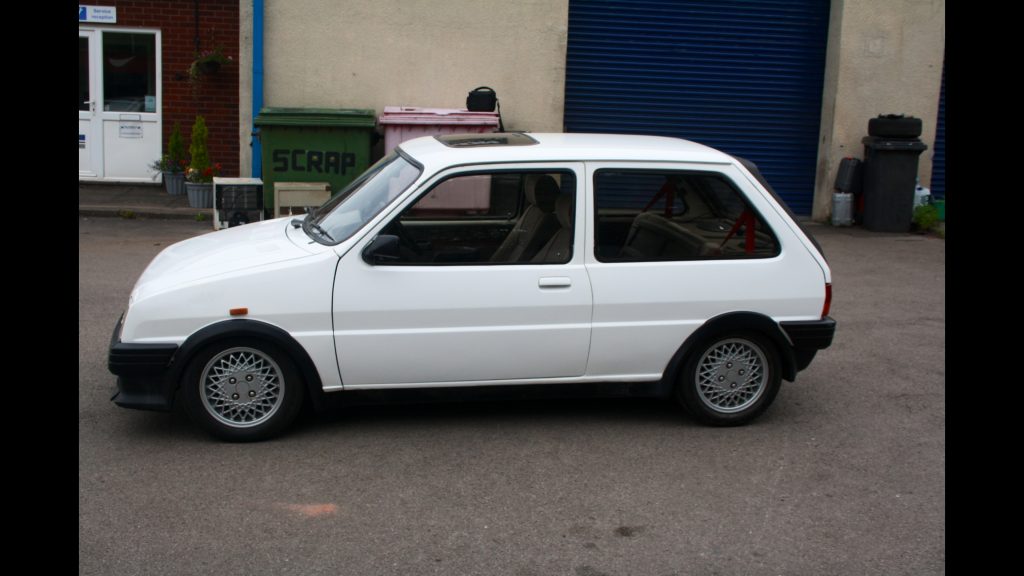 Price: £4000
Hagerty Price Guide: N/A
Advert: Car & Classic
The MG Metro arrived in 1982, some 18 months after the closure of the Abingdon factory. MG purists saw the arrival of a front-wheel drive hatchback as an affront to the famous badge, but others were happy to accept it as a modern alternative to the dated MGB. Nearly 121,000 MG Metro 1300s were built before production ceased in 1990, along with just shy of 22,000 Metro Turbos.
This one is a bit of both, having started life as a standard MG Metro before being converted to a Turbo by scrapping a genuine car. The vendor says that the previous owner was custodian for around 30 years and the car comes with a large documentation file. The ad says that the car will require some work to make it roadworthy.
1990 Vauxhall Astra GTE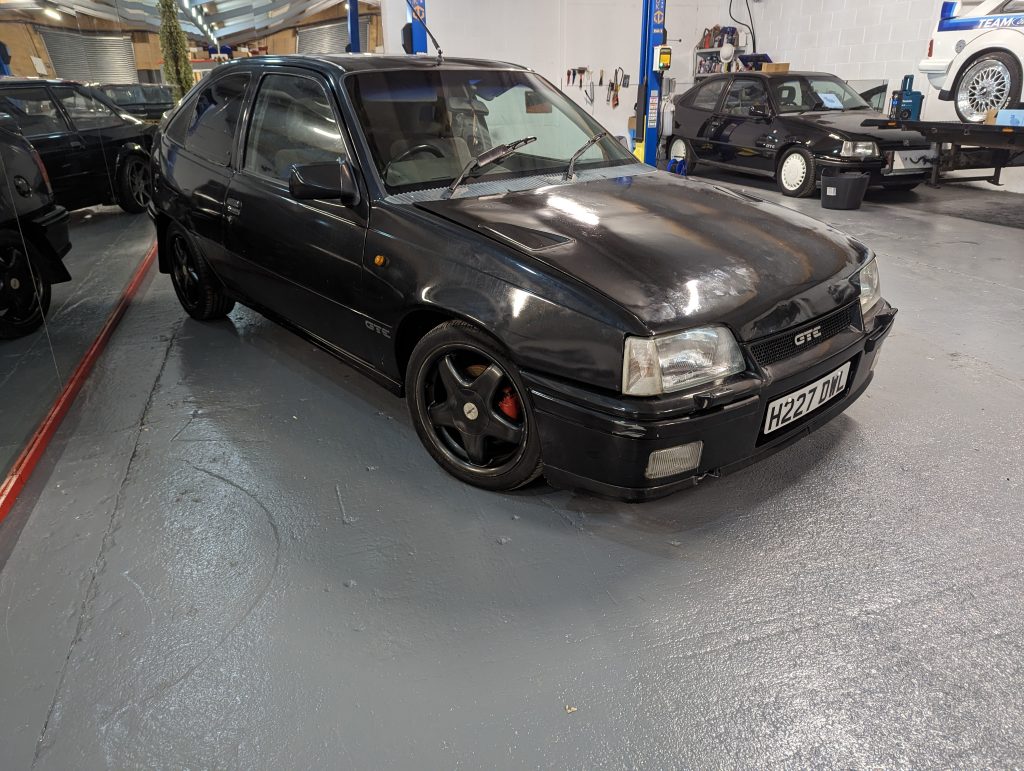 Price: £5650
Hagerty Price Guide: N/A
Advert: Car & Classic
In 16-valve guise, the Vauxhall Astra GTE was one of the most powerful hot hatches of the era. Its Cosworth-developed 1998cc 'red top' twin-cam engine produced 156bhp, enough for a top speed of 132mph and a 0-62mph time of 7.6 seconds (Autocar figures). The mag said: "For sheer ability and out and out performance there is no other non-turbo hot hatch that will touch the Astra 16v."
The seller says that this Astra GTE has been off the road for a number of years but the engine runs. It's described as a "light project", but it's worth noting that it's listed on the insurance register as a Category D.
1990 Peugeot 205 GTi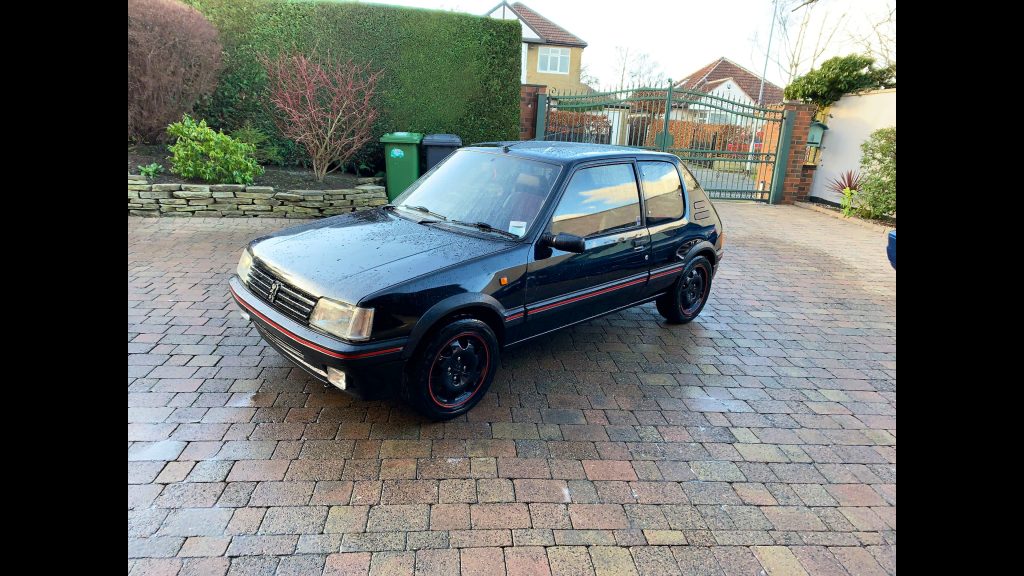 Price: £9999
Hagerty Price Guide: £X – £X
Advert: Car & Classic
As we pointed out in our Peugeot 205 GTi buying guide, the days of the £500 eBay project are over, so you'll need to dig deep if you're after a car in need of work. Opinions are divided on which version is the best; some people prefer the 1.9, while others say the 1.6 is better. Either way, the 205 GTi is a genuine heavyweight of the lightweight hot hatch world.
The seller calls this 1990 205 GTi 1.9 a "light project", saying he bought it as an MOT failure due to emissions. With the engine rebuilt and the brakes sorted, the car now has an MOT, but requires painting and tuning. Are you tempted at £10k?
1998 Alfa Romeo 145 Cloverleaf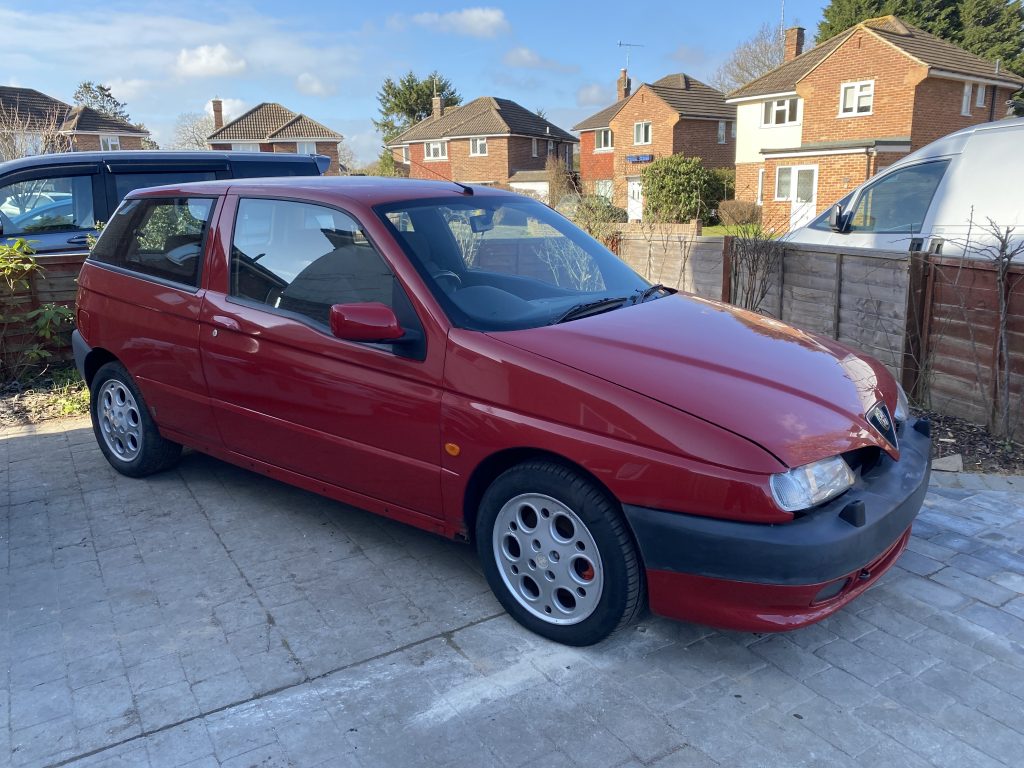 Price: £1499
Hagerty Price Guide: £1200 – £3700
Advert: Car & Classic
According to DVLA figures, there are just 56 Alfa Romeo 145 Cloverleafs on the road, with a further 198 listed as SORN. Disappointing figures, because the combination of bold styling by Chris Bangle and a 2.0-litre 16-valve Twin Spark engine from the 155 make this one of the most interesting and engaging hot hatches of the 1990s.
This is one of the 198 cars listed as SORN, having been parked up since 2019 following an MOT failure. It'll require some welding before it joins the other 56 cars on the road, along with side skirts and front grille. Values are low, but the asking price doesn't look too optimistic.
Read more
The rise of the GTI: Is now the time to restore a hot hatch?
Opinion: If you only ever own one car, make it a hot hatch
Hot Hatch: VW GTI marks 30 years