It was mayhem in the seventies. I was in a successful rock band and touring the world, so I treated myself to a Bentley. They used to say chauffeurs drive a Rolls-Royce and gentlemen drive Bentleys, but no, I didn't feel like a gentleman in the S2.
I was 27 and Cockney Rebel's record sales were huge, but I didn't have wild ambitions of driving down the mean streets of New Cross Gate and Deptford where I grew up being flash. I'm a true Londoner at heart; you can take the boy out of Deptford, and yes, the Bentley made me feel like a rock star, but I wasn't a gentleman, except with ladies. With the ladies, I was always very respectful.
How much is your car to insure? Find out in four easy steps.
Get a quote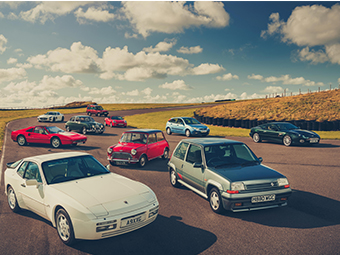 I found the Bentley S2 on sale in Chelsea with my tour manager in 1978. I had money in the bank, and it was love at first sight. It was a phenomenal vehicle, in the classic two-tone cream and green, and I just couldn't say no, but looking back at myself as a young man I think it was a bit of a box ticking exercise. I paid £2,500 on a whim. I lived in a flat off Marble Arch and when I drove around London everything, except buses, got out of the way. Cars were small, narrow little things by today's standards, but the Bentley was a big old girl.
The first show we played as Cockney Rebel was in the middle of 1972, and by '78, things had gotten pretty crazy. I was single(ish) so took a sabbatical and moved to Los Angeles to make a solo album. I didn't think about why, I just had the Bentley shipped to LA. I suppose I was showing off, but I also loved it. Life's for living and at that age you do live, you don't think sensibly, you think you can do it all and that you can change the world, there's no rationale involved.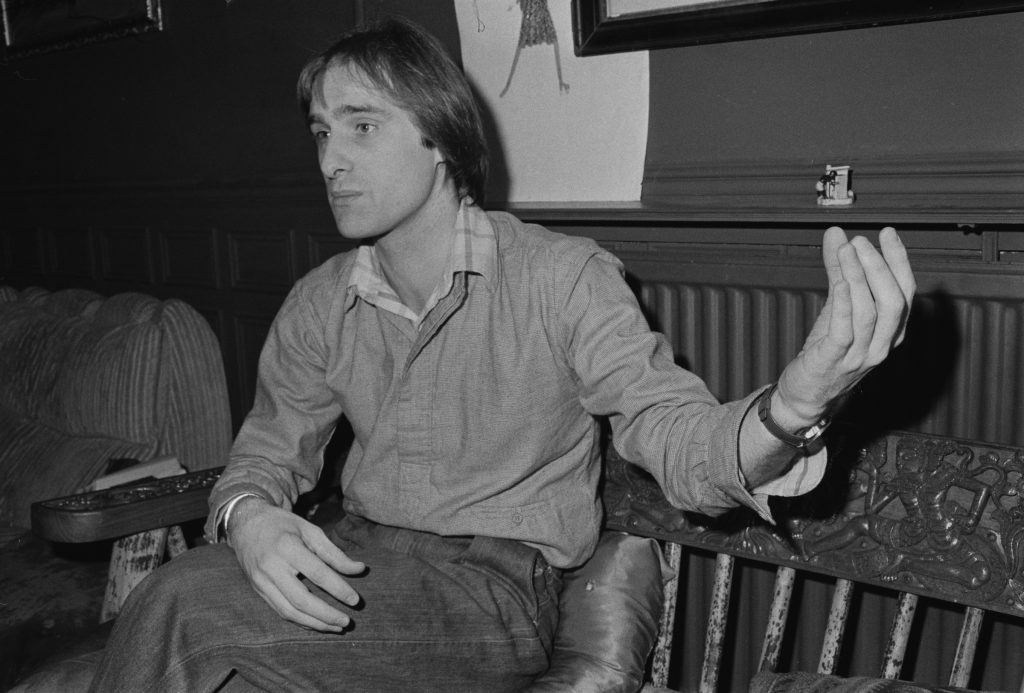 During the day I drove a 7-litre Pontiac Firebird and took it to places like Venice Beach, Malibu and Santa Monica. All the weight was at the front of that car, like an E-Type Jag, so I had to put a sack of sand in the boot to make it more stable and stop it from spinning. At night, the Bentley came out.
My pal Rod Stewart lived round the corner and he'd ask me to drop by and pick him up. We'd go to all these posh places, like La Dome, [a former restaurant favoured by the rich and famous that was co-founded by Elton John] for dinner. I'd pay a car jockey $2 to park the Bentley, you never knew where your car went, you probably didn't want to know, but they'd always bring it back, it was just what you did in LA. Rod could have probably bought ten Bentleys but he loved mine; it was such an elegant car and really turned heads. He's got Ferraris and Lamborghinis, all the big boys toys, but it's not quite the same thing.
I had to take an American driving test, which was a piece of cake, and was given Californian number plates. They were blue with white numbers but I never put them on that car, I drove it on the British number plate which was GBL. That's the rebel in me, I was putting two fingers up to society and to the establishment. It was a waste of time, but I never got pulled over for it.
I did get pulled over by the police on one occasion when I was driving on Sunset Boulevard at about midnight. My friend and I had been drinking so I thought I was in big trouble, we got out, I told the officer it was my car and gave him my licence – but he didn't breathalyse me. He got in the driver's seat, looked around to make sure there were no drugs or weapons or anything like that, got back out and said: "get on your way, be careful". I thought it was a bit of a performance so asked him why he'd pulled me over. He said: "man, I just wanted to sit in a Bentley." As a 1961 car in 1978 it wasn't that old, but the smell of that leather and veneer wood as you got in it was a special thing.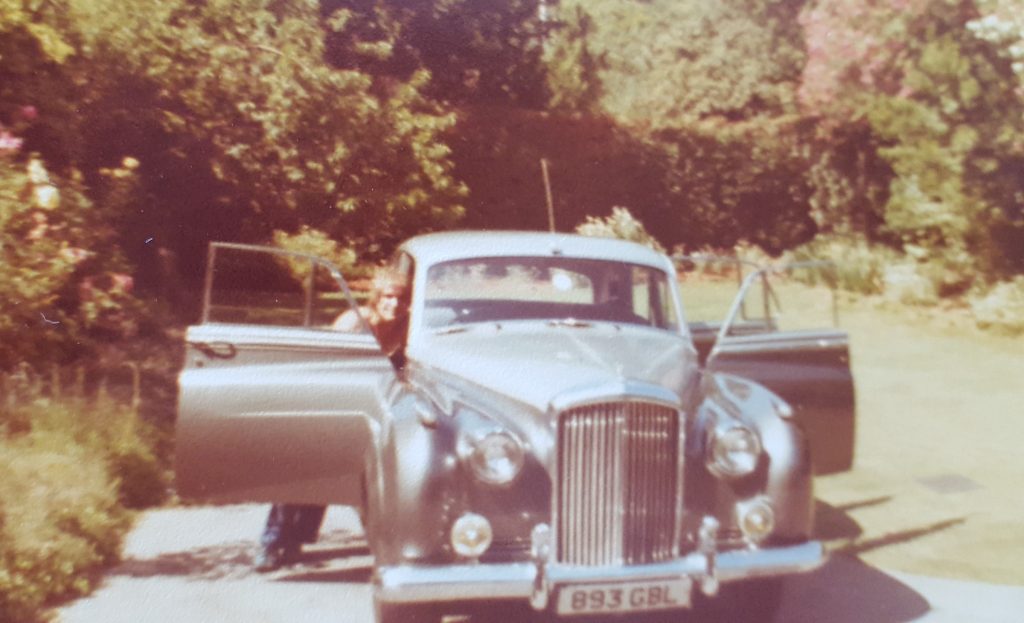 I had Polio as a young lad so I can only drive using my left foot. I drove the S2 on dipped headlights because the main beam switch was on the floor and I couldn't take my foot off the accelerator or brake to stamp on it. Driving the windy country lanes of Beverly Hills, Bel Air, and Coldwater Canyon, where I lived, in a right-hand drive car was crazy. I used to love taking it on the Pacific Coast Highway to a wonderful restaurant, which name escapes me, that was on a clifftop near Malibu. It had huge floor to roof windows that looked out onto the Pacific.
Sharon Osbourne's dad, Don, was a big-time manager back then. He looked after rock bands like Black Sabbath and threw parties at his house, which was at the top of Benedict Canyon. On one occasion I was there with a girlfriend and we left very late. There was another musician, Chris Squire, who was the bass player in a group called Yes, going home in a chauffeur-driven stretch Lincoln Continental limousine in front of us. It's a long, dangerous mountain road to get down to Sunset Boulevard, it's hundreds, perhaps thousands of feet, and when I tapped on the Bentley's servo brakes there was nothing. I said to my girlfriend "keep that seatbelt on, pull your knees up, brace yourself, do anything because I've got to deal with this".
I did a lot of damage to the Bentley trying to slow it down by scraping into the hedgerows before I realised I could catch up with the car in front and use it as a brake. I went up the backside of the Lincoln Continental gently, and kept nudging it. Eventually the chauffeur came to a halt. We inspected the damage and the only thing that had happened to that flimsy 1970's American car was that I'd smashed the plastic cover on his left rear indicator. The Bentley's front wing however was a complete write-off; it was buckled, bent up and smashed to bits. I left it there overnight, that's how care-free things were in those days, and the limo took me back to my house. I got it towed in the morning.
I came home to England at the end of 1979 and had the S2 shipped back. It spent six weeks at sea, but I didn't have it crated, and it arrived at Tilbury with no hubcaps or interior rear-view mirror; both of which were hard and expensive to replace. The original mirror was beautiful, it had a lovely curve and sat on a chromium stand that was screwed into the wooden dashboard. I drove around London for about six months with a rubber one that I had to lick and stick to the windscreen; it wobbled all over the place. I eventually sourced replacements from a breaker's yard somewhere on the King's Road.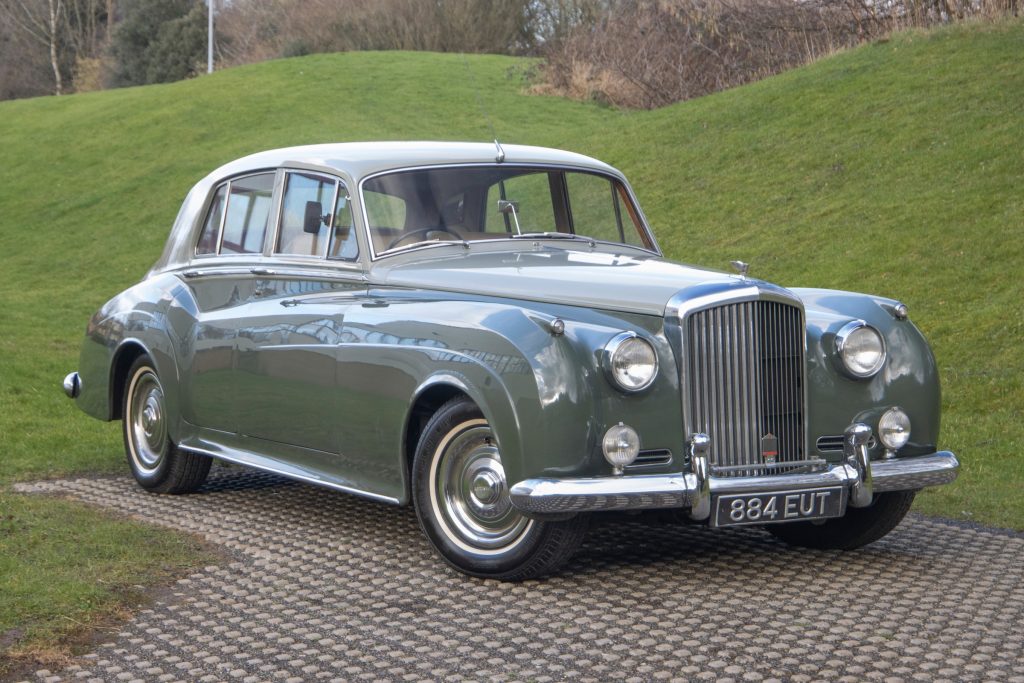 I was on a promotional tour of the album I made in LA when I met my beautiful wife Dorothy on an aeroplane. She flew British Caledonian and lived with other stewardesses near Gatwick where they flew out of. I was completely, totally and madly in love for the first time, and one night in February 1980 I was so keen to pick her up and take her out for dinner I did 115mph on the A23. I remember it so well, I thought crikey, what am I doing? I had to pull back. There were no speed cameras back then, you only got nicked if you passed a police car, but it felt like cruising in the Bentley because it had such a huge engine. Dorothy's no rock chick, she's very modest and drove an early seventies Mini at the time. The S2 wouldn't have impressed her, it was just Steve's car.
I sold it at the end of that year for £1300, cash. It depreciated because it wasn't a collector's piece back then. I think I put an advert in the newspaper, and the guy that bought it didn't even take it for a test drive. I replaced the S2 with a Golf GTI. Dorothy and I had been dating for about four months by this point and we drove it down to St Tropez for a holiday. I'm not a petrolhead or a car fanatic, but this little tin box was a big change from the Queenly S2. It did its job though, and man, it really flew.
I'm pretty sure the S2 went to the great car park in the sky, and although I still feel like I'm in my twenties and thought "wow" when one passed me on the A3 last summer, I'm not into vintage cars and wouldn't want another one. I never really liked fame, I'm quite a private person and prefer to be anonymous, but there I was attracting attention to myself in this huge Bentley. It was a phase I went through, that's all it was, but it had quite a life with me that car.
Read more
Capturing the coachbuilt past with Bensport's new La Sarthe Bentley
The One That Got Away: Simon Kidston's Mercedes-Benz 300SL Gullwing
20 rock stars' cars: For those about to rock – and drive – we salute you