The car that got away probably said more about me than any other car I've owned, it just spoke Tom Cotter. So what did it say about Tom Cotter? It said he loves Fords, he loves station wagons, he loves unrestored cars, he loves unusual cars and he's a little rough around the edges. I guess you could call me a romantic, I fall for and buy cars easily, but normally the love affair ends once they've sold and the divorce papers are signed, but not this time. The 1967 Ford Country Squire was special.
People who watch my programme Barn Find Hunter will remember the Country Squire from season one. I found it in Michigan, just outside of Detroit, when I was following up a lead about a guy who was getting rid of his Ford Galaxie collection in 2016. The Squire was tucked away under a cover in this storage unit and was interesting to me because I'm a big proponent in preserving cars and it hadn't been restored.
How much is your car to insure? Find out in four easy steps.
Get a quote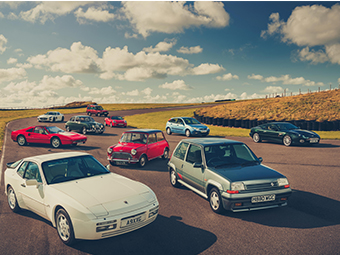 It had, at one stage in its life, been sat outside for many years, so the artificial wood panels that style the sides of the car were faded and it had a mild coating of patina on all the horizontal surfaces, but what really intrigued me was beyond the sheet metal, it was the human story behind the car, and that story goes like this.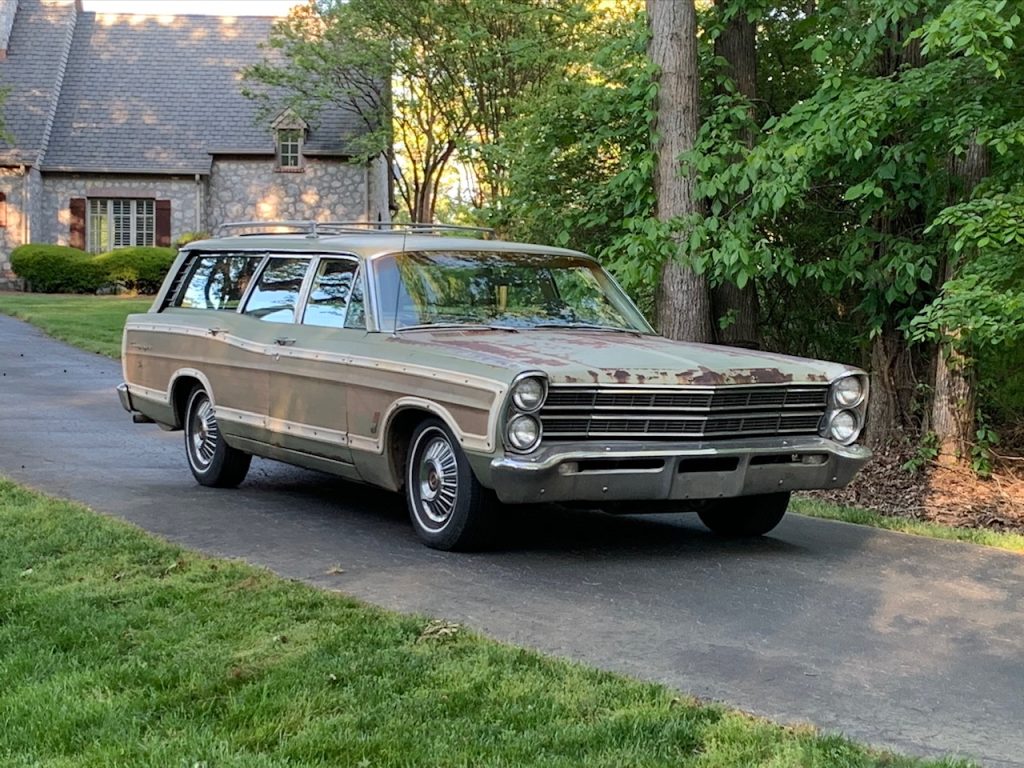 It was three days before Christmas 1966 and a young father, a family man, in Ohio wanted to buy a new car. His friends were drag racing muscle cars like GTOs, Oldsmobile 442s and Chevelles but his wife told him they needed a station wagon so they could take their three sons to Little League games and camp out.
He went to a Ford dealership and told them 'I wanna buy a station wagon but I want to build it out like a muscle car', but they said they couldn't do it because the options he was asking for weren't available. He went home feeling pretty sad but the dealership wanted to finish the year with a strong sale so took his request up the chain of command until it reached the sales manager for Ford passenger cars Lee Iacocca. It was a bold move but Lee gave the request his approval and fulfilled this guy's fantasy. It was a one-of-one car ever built.
The Country Squire was huge, almost 20ft long, and had a huge 428 cubic inch engine inside it, as well as a four-speed manual gearbox, bucket seats and a console, none of which you could get in a standard station wagon, but I was only there to film it, not buy it… until I found out it was for sale. I needed to own that car and about a week later I bought it for $45,000. It was emotional for the gentleman that sold it because he cared about it a great deal; it felt like becoming an adoptive parent.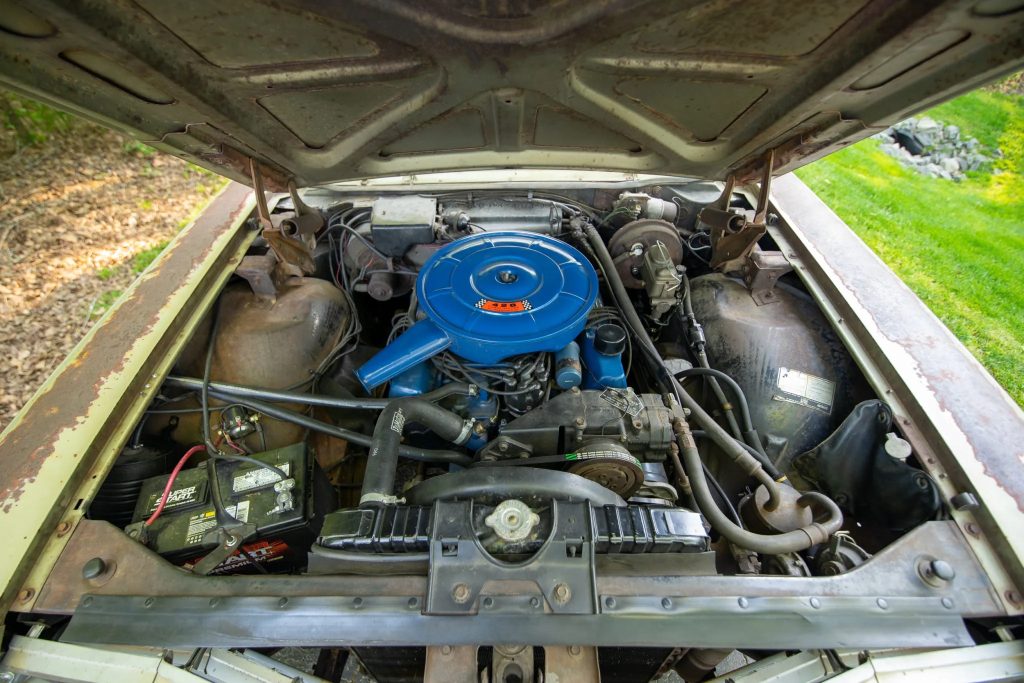 Although the Squire might have appeared luxurious when it left the showroom, it didn't have leather seats or quality carpets, it had a plastic steering wheel that cracked over time and vinyl upholstery that got torn. I found gas receipts and candy wrappers inside, as well as burned out cigarette stubs in the ashtray, but I respected its history and didn't want to mess with it which meant leaving almost everything the way it was – including the crushed can of Vernors ginger ale that rattled around under the seats. I couldn't bring myself to get rid of it because I felt I had no right to take it out.
Getting into an unrestored car is like putting on a nice pair of comfortable blue jeans, but to drive a car like the Squire, which looked like a bit of a rolling wreck, you gotta be pretty secure in your character because half the people think you are the coolest guy in the world and the other half think you're homeless. When people saw the Squire they said, 'That's Tom Cotter, only he would drive a car like that'. 
I had a lot of fun with that car and there was something about it that inspired people. I live on the coast in North Carolina and drive to McPherson College in Kansas once a year because I'm on the board of directors; they teach a wonderful bachelors degree in automotive restoration. The students really dug that big old Country Squire and the upshot was that I found a red 1962 Ford Space wagon in the dusty landscape of Midland, Texas, for them to rebuild, which was funded and then donated to them by Hagerty.
The Country Squire was built during an era of manufacturing in America when companies weren't concerned about making things for the long-term, they were concerned about making things cheaply, especially station wagons, which were supposed to be able to stand a tougher life doing things like hauling lumber or masonry.
Most people traded their cars in around 60,000 miles but I've noticed in my barn find hunting that scrapped station wagons reached the threshold of being too expensive to repair a lot sooner. I did have to do some work to the Squire because of its condition; I had a new clutch put in, but also gave it fuel injection and added disc brakes on the front because it went well but didn't stop very well. I also had to deal with some rust which involved picking the 2000lb body up off the frame and putting it on special jacks so the holes could be welded.
The relationship that you have with these mechanical things, these cars, it's not like a refrigerator or a microwave oven, because it's something you fit inside and fits around you. You become friends with it and it's hard for me to let that friendship go (that's why I keep more cars than I should longer than I should) but as much as I hate to say it, sometimes wives are right. It was in 2020, when I had about 28 cars, that Pat, my wife, said: 'do you need that many?'. It's like t-shirts, there was a core few that I used and the rest just sat there, so I took her advice and got rid of a bunch of them, including the Squire.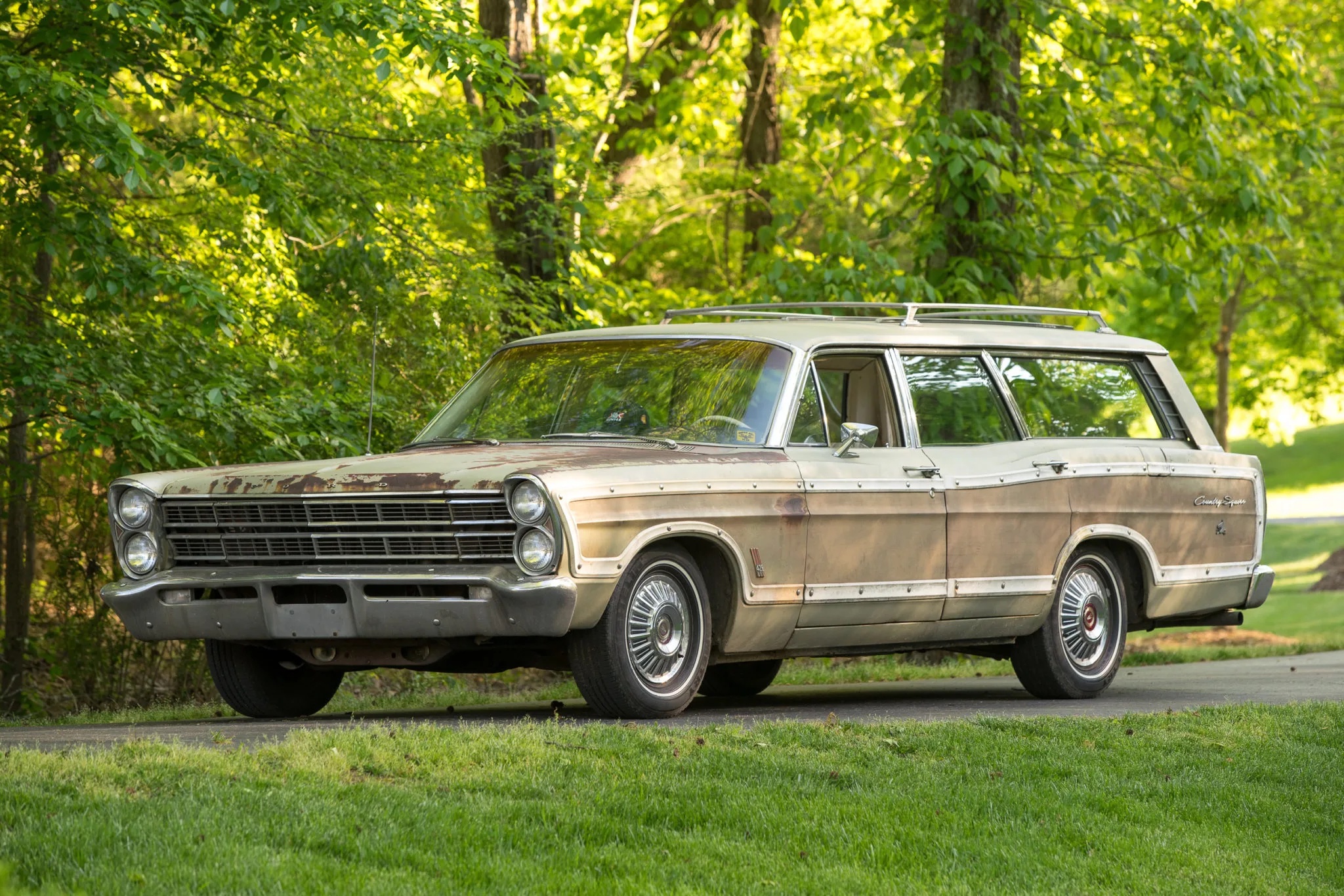 I advertised it on Bring a Trailer, a car auction website, and I believe, still to this day, the listing had the most comments ever generated by one car. I think this kind of fraternity formed because people had seen it on Barn Find Hunter so it was a chance for them to engage with it.
I winded up selling the Squire to a man called Joe – complete with the old parts I'd replaced and ginger ale can that had been there for maybe half a century – for $47,750. I was hoping it would go for $100,000, I invested quite a bit of money in it, but the pandemic was a perilous time; nobody knew what was going to happen, nobody was going to work, there was no traffic on the road and the classic car market was in a lull.
I knew Joe was, and is, the right guy for the Country Squire, because he said I'm not going to touch the cosmetics, I'm just going to improve the mechanics. Once he'd got it home he called me to tell me it was everything he wanted and more and that if I ever want to use it on future episodes of Barn Find Hunter then it's mine for the taking.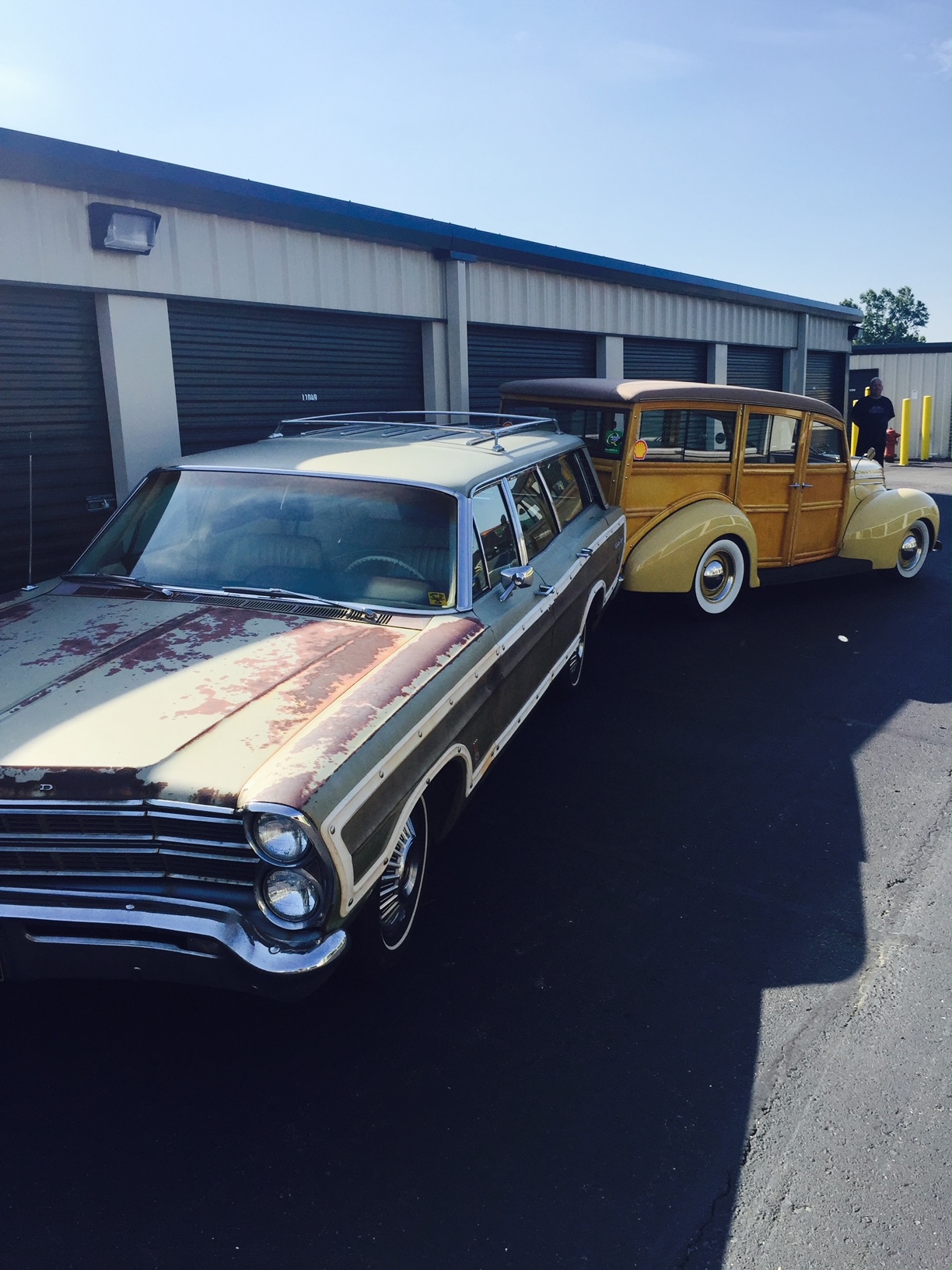 Seldom do I stay in touch with new owners but my hope is to borrow the Squire for a few days and have my camera crew follow me. Joe knows I'll bring it back in good shape, it was that special to me it even features in my new book, Secrets Of The Barn Find Hunter, which is a kind of a textbook on how I find cars.
I feel fortunate to have been the Squire's caretaker but I do miss it and wish it was in my garage. I would consider buying it back but I'm still trying to trim my car collection down (I have 12 at the moment… maybe) and the Country Squire has this kind of neat, wholesome story that just keeps rolling along. I guess I've already contributed my chapter.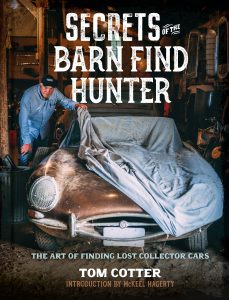 Secrets Of The Barn Find Hunter: The Art of Finding Lost Collector Cars by Tom Cotter is published by Motorbooks and is available to buy for £22
Read more
Cars upon cars: A lifetime collection leaves Tom speechless | Barn Find Hunter
The secret story of Ford's four-wheel drive Capri
Owned 40 years and stored 30, this barn-find Aston Martin DB4 now needs some love