"To understand the psyche of a collector is to understand that pride of ownership is a great motivator and that sometimes we can get slightly obsessed about the car we are trying to get, rather than what we've actually got.
Alvis is the only make of car I've ever been interested in collecting, so it's a very narrow field, but of all the adventures I've had over the last forty years, my search for the unique 1938 Earls Court Motor Show Speed Twenty-Five with coachwork by Lancefield of London is the most fascinating.
How much is your car to insure? Find out in four easy steps.
Get a quote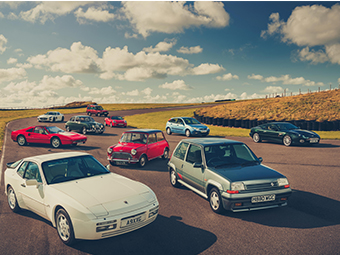 It brought my friend, Wayne Brooks, and I into contact with a series of unusual characters and sometimes bizarre types – including the actor and aristocrat Prince Stash – that inhabit the car collecting world. It took several years to track it down, and if it wasn't for Wayne's infinite patience it would have been the one that got away.
I knew the Lancefield existed because I'd seen a photograph of it in the London showroom. I'm particularly fond of cars from the thirties, when the style of coachbuilding was notably exotic, and this particular Art Deco car, EXW 17, chassis number 14463, is really something to behold. It's a one-off drophead coupé with a disappearing hood that was made for exhibition at the Earls Court Motor Show, where it caused quite a stir.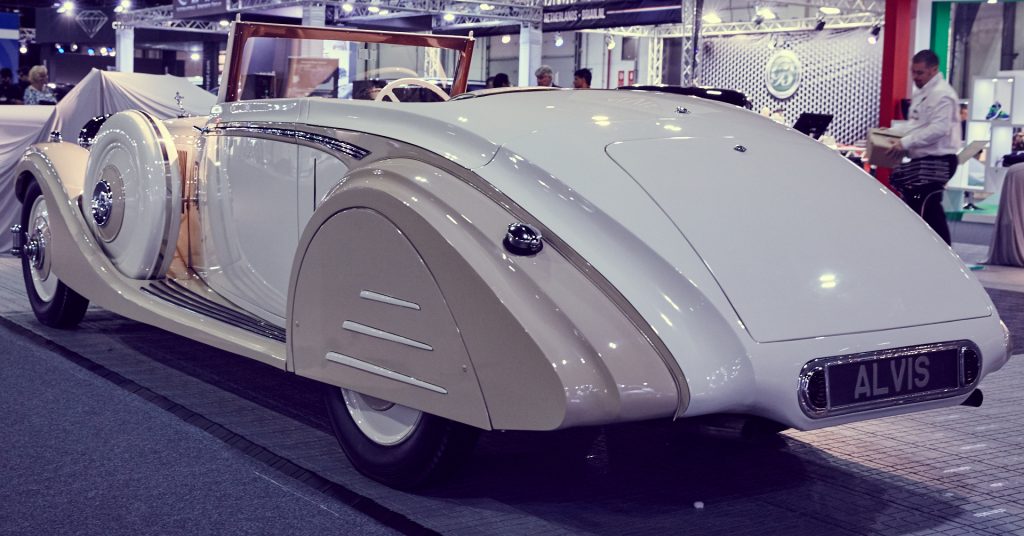 Dispatched from Alvis Works on the 19th of August 1937 it would have cost around £1,350 new. At that time you'd have paid around £250 for a semi-detached house, so it was expensive, but in those days if you had to ask how much a car was going to cost you, then you couldn't really afford it. How much is it worth today? Having owned it for 30 years I really have no idea but it's not really relevant as the sentimental value is much more important.
At the turn of the 20th century, when cars started to appear in this country, they were usually built to order. You would decide your automobile engineer of choice from the big names of the time – perhaps Rolls Royce or Daimlar – and they would design, build and manufacture the rolling chassis. You'd then go to a coachbuilder who would craft a bespoke body, which meant that every car was individual. After the First World War things dramatically changed; cars started to be mass produced and motoring was brought to the masses.
Alvis cars were never mass produced and it's wonderful to imagine someone at Lancefield Coachworks sitting down with a piece of 16 gauge flat aluminium to hammer each part of EXW 17 car into shape. The coachbuilders in our fabrication shop at Alvis never cease to amaze me, there's an incredible amount of skill involved in making everything come together into one exotic shape when it is all done by hand.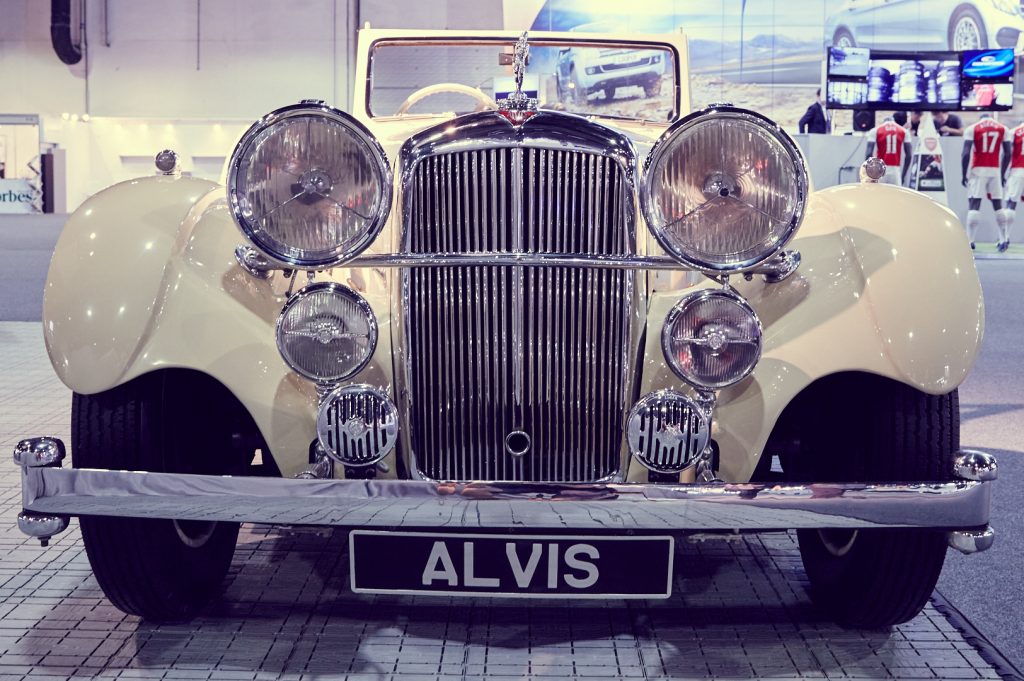 Following its appearance at the Earls Court Motor Show, the Lancefield was described as 'an excellent example of open-car design' in an issue of The Autocar dated 18th March 1938. It read: 'The interest in this lies in the unusual lines of the wings, waistline, and tail, for along the edges of both front and rear wings run concave flutings, and similar flutings begin to appear on the waist line at the screen pillars, and become larger in section as they sweep to the end of the tail. This arrangement gives very clear-cut lines, and emphasises the graceful proportions of the body.'
Prior to World War Two, there's no record of who owned the Lancefield, or indeed, who it was originally built for, but the records do show that before it made its way to Kingston, Jamaica, in the sixties it was owned by R. Colley, Alvis Owners Club Member 1302 SE.
In 1982, it was chosen "as one of the world's most beautiful cars", flown to Germany, and displayed in the Autoshow der Superlative-Veedol Starparade in Berlin. In 1983, it was displayed at the Pebble Beach Concours d'elegance and identified as one of most elegant open cars, but after that, it dropped out of sight.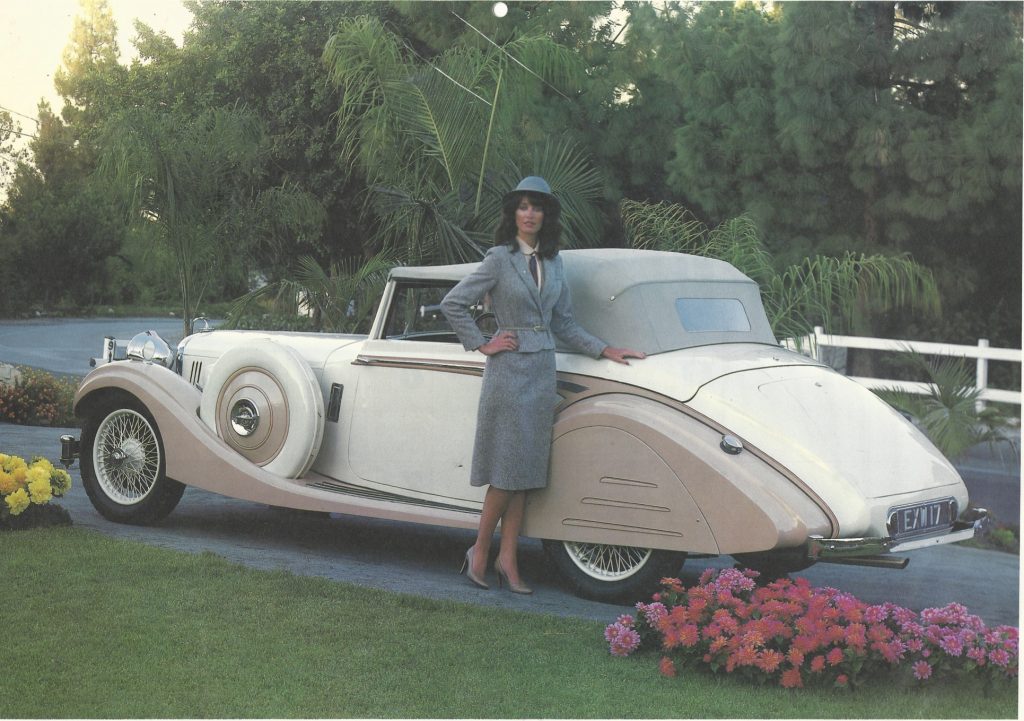 After its Pebble Beach disappearance, Wayne, who lives in America and is absolutely besotted with Alvis, instigated our mission to track it down. He discovered that it was one of two cars that had been purchased as an investment by a pair of artistic, rather eccentric and secretive individuals, who owned a film company – Marc Johnson and the actor, singer, French-Swiss aristocrat, Prince Jean Chretien Stanislas Klossowski de Rola, Baron De Watteville, also known as Prince Stash, a citizen of France who was a resident of Switzerland and California. The second car was a 1934 Type 57 Bugatti Gangloff Stelvio Drophead Coupé.
We obtained three possible phone numbers to contact them on, one in New York City and the others in the Los Angeles area. Wayne called them weekly, without an answer, until the New York number and one of the Los Angeles numbers were disconnected in the mid 1980s. The remaining number was for a condominium in Santa Monica which we continued calling, sometimes twice a week for nearly ten years.
During that time, Wayne met a dealer from San Diego who said he knew Marc Johnson and had access to the building where the Lancefield was stored – but he refused to divulge its location. We maintained contact, in case he became the broker of its sale, and sometime later there was a glimmer of hope when he told us that Marc knew we were attempting to contact him and when the time was right, he would call.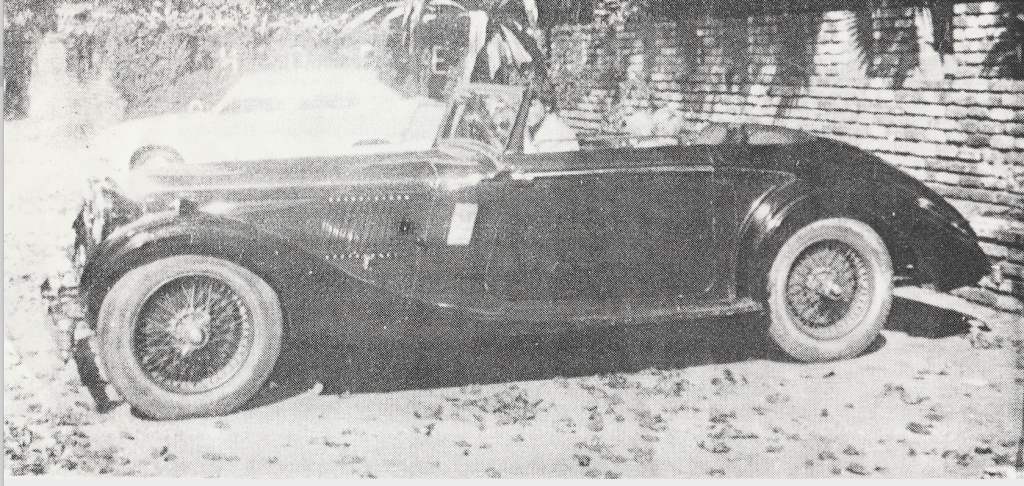 In the summer of 1992, a co-organiser of the Pebble Beach Concours said he spotted the Lancefield when he was flown to a small desert community, east of San Diego, to evaluate a collection of cars that were for sale. He was met at the landing strip, driven to a warehouse and there it was – but it wasn't for sale.
In January 1993 we were finally rewarded for our persistence. A young woman answered the Santa Monica number who said she would advise her father that Wayne had called. The next day Marc returned the call and talked to Wayne for over two hours; they covered a range of subjects, but no mention was made of the Alvis. Marc admitted to being an eccentric who was inclined to involve himself in complex deals with other eccentric characters whose company he enjoyed. Did we see this as a compliment? Yes, I think so.
After this, Wayne and Marc spoke at least once a week for over a year and a half. I spoke to him too, about everything but the car, which was frustrating, but you can't be pushy with these things. A birthday or Christmas card is a nice way to keep in touch, but eventually every collector comes to a point, including me, when their collection needs to be sold. I think people sometimes come to me because as owner of The Alvis Car Company they feel that in a way the cars are returning home.
We never met Marc or Prince in person, but when they dissolved their partnership, and the cars were to be sold, we negotiated a price for the Lancefield. It took a year, innumerable letters, faxes and phone calls, but a week after an agreement was made, it arrived in an unmarked closed van at Wayne's house in Pennsylvania.
I visited soon after and had the car shipped to the UK. It arrived in June 1994. When the container doors opened and I saw the Lancefield for the first time I felt a combination of both excitement and relief.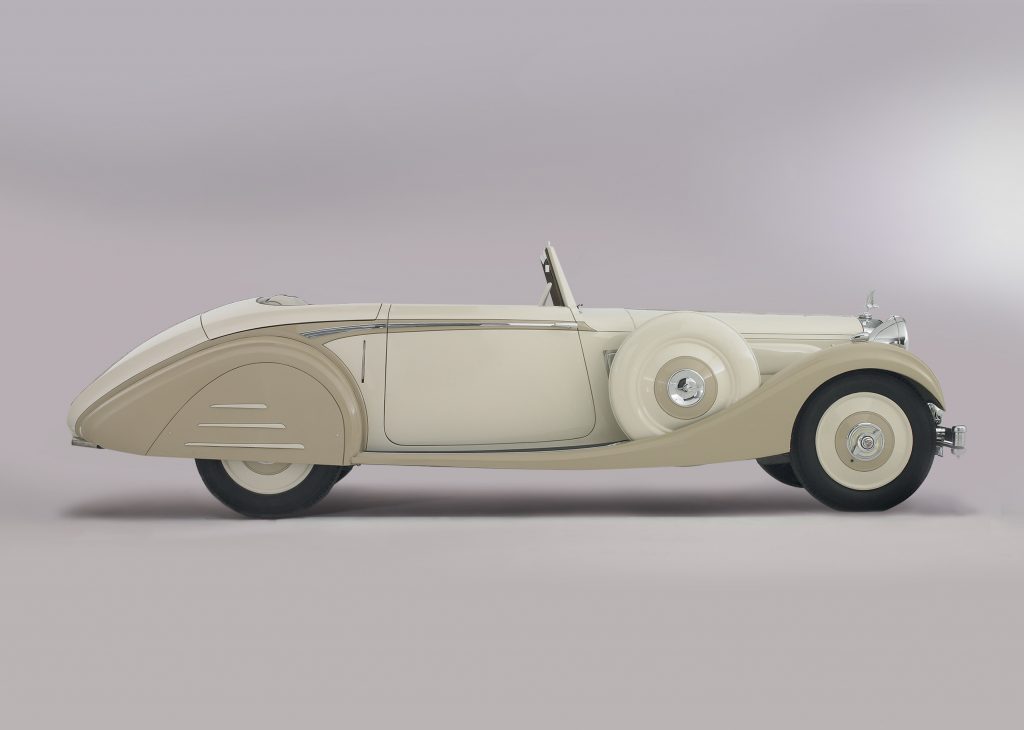 It had been in storage for a long time and although it wasn't in terrible condition, the paintwork had gone an odd colour. Originally, it was a creamy white, but it had turned salmon pink. With help from marque specialists Red Triangle, I spent a couple of years restoring the car back to the way it was when it was at the 1938 motor show; a process which I enjoyed immensely.
I don't drive any of my cars excessively, but I have done quite a few miles in the Lancefield. I've taken it to France, returned it to the Earls Court venue and debuted it at an event called the Jazz Age where it was voted as the car the 3000 attendees would most like to take home – a very proud moment for the car. Although it's a 100mph car, I would never attempt it.
I get a lot of pleasure out of knowing a car's history; where it's been, what it's done and who has owned it. If I can, I often invite previous owners to see their car again, which can be a lovely experience for both parties. Fundamentally, although a car is just a collection of nuts, bolts, and metal, when you are able to overlay the history it gives it a personality.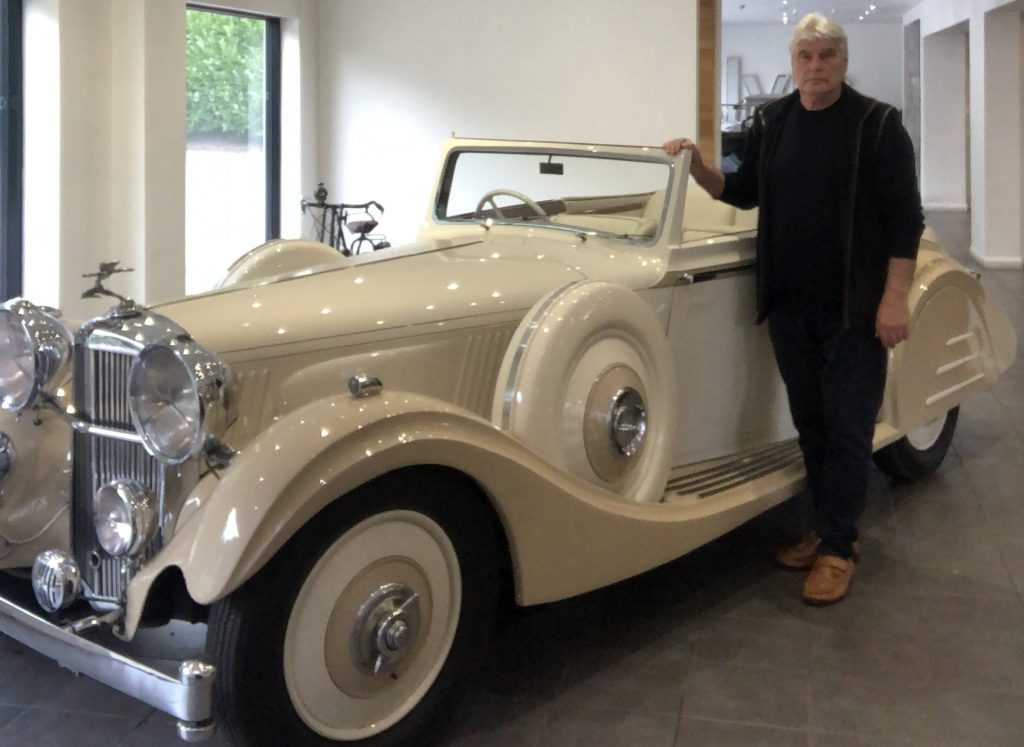 When I exhibited the Lancefield at a show in the early 2000s I met the son of the man who founded Lancefield Coachworks. He remembered going to school in the car and said that it was his father's favourite which was a lovely snippet of information to have. I also had a visit from a previous owner called Ron Pinto, an avid car collector, who brought the car in Jamaica and took it to California. I think he slightly regretted selling it.
I'm 73 now and my collection is currently 15 cars. I would prefer not to leave them to my family to have the drudge of selling them, so I think I might reduce it down to six or so. I won't let the Lancefield go, coachbuilt cars of the thirties are my true passion and this one is very special. It epitomises the very pinnacle of Art Deco automotive design. I am proud to be the current owner and I intend to continue enjoying it for the foreseeable future."
Read more
Same as it ever was: Inside the time warp world of Alvis
The One That Got Away: Josh Sadler's 1972 3.5-litre Porsche 911 RS, aka 'the weapon'
The One That Got Away: Mike Brewer's once-in-a-lifetime Lamborghini Urraco barn find