Mike Greene was just 18 when he first saw the car that would infatuate him on and off for the next four decades.
The young, ambitious London estate agent came across it literally by accident. It was 1978 and he was at a garage getting an estimate for repairs to his Mini 1275 GT when his attention was drawn to a "sumptuous curve" under a dust sheet at the back of the workshop.
How much is your car to insure? Find out in four easy steps.
Get a quote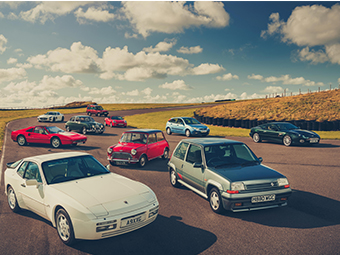 Greene says it was love at first sight when the cover revealed a 1971 Opel GT and he was determined to make it his, but the car belonged to the garage's owner and was not for sale.
Some nine months later opportunity came knocking when the garage and Opel owner decided to sell her house. Greene persuaded her to sell the Opel to his company if he got a good price for the house. "Although Mr & Mrs B didn't know it, they were going to buy this house whether they wanted to or not, and pay a price that would allow the vendor to feel benevolently towards the young and increasingly excited estate agent who could see his dream being realised," he remembers.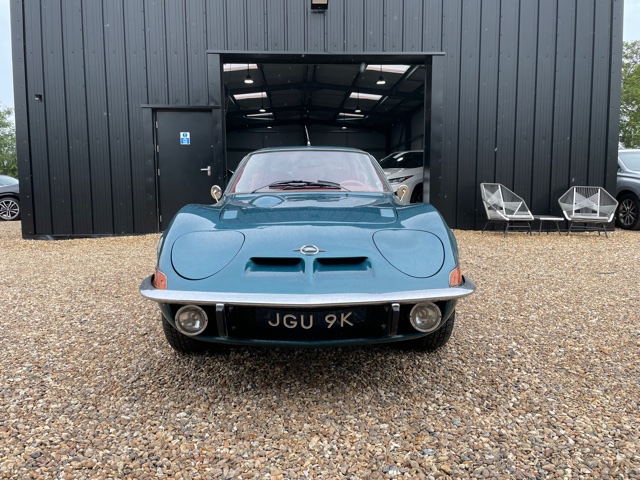 "A deal was struck for the princely sum of £2,250 and the Opel GT would be transferred to my employers, for the sole use of their aspiring young star negotiator.
"Her silver coach work, though not pristine was elegant and aggressive in equal measure. Her red leather interior (I later found it was vinyl) was immaculate and she drove like the dream I had been having for the proceeding two weeks whilst the negotiations were taking place. I spent the next five and a half months generally visiting more relatives and friends than I had done in the proceeding five and a half years. What a fabulous car, they would remark. I tried not to look overly smug."
Soon after, however, Greene decided to branch out on his own, founding his own estate agency Greene & Co. The Opel was left behind, but not forgotten.
Two years later, with his new business going well, Greene decided to track down his first love. A friendly dealer was able to point him to Staffordshire where the car had been used a display model and "practice piece for the apprentices in the bodyshop" of a Vauxhall/Opel franchise.
Now painted in silver and red flake the Opel was "very eye catching" so Greene got the dealership to return it to its original colour. There now followed a second honeymoon period where Greene drove the car every day.
"For the next couple of years I used her as my everyday transport. Wherever she was parked people would always ask what type of Italian exotica she was, when I answered that she was in fact German bog-standard exotica people rarely believed me. How could a car this beautiful not have been sold in right hand drive form in England?" he says.
In 1983, with 43,000 miles on the Opel's clock, life began to get in the way of their relationship. Greene was now married, and he and his wife were expecting their first child.
"I resolved to put the Opel in a nice ventilated garage and driver her on holy days and high holidays only."
Those special occasions turned out to be few and far between, and over the next 11 years he covered barely 3,000 miles. There was another respray, an engine rebuild and some welding along the way.
"She was dying from under-use," laments Greene.
While the car was being brought back to health Greene received an offer to buy it but his eldest son Daniel's reaction to the prospect put paid to that idea – at least for a few years.
In 1994, though, Greene finally decided to sell the Opel. It wouldn't however, be the last time, that the car would be in his garage.
Greene picks up the story in 2013: "I was trawling on a classic car website and, surprise, surprise, my old Opel came up. I wouldn't have recognised it because it had changed from silver, but then I saw it had the number plate on it still. My little boy who at the time it was sold was about 10 was now approaching his 30th birthday and I thought what a fabulous 30th birthday present it would be. So I agreed to buy the car back."
Daniel's job as a teacher meant that the car was again only used for special occasions and covered barely 1,000 miles over the ensuing eight years. With a baby on the way himself Daniel needed something more practical so once more it was time for the Opel to go. Freshly repainted (again) the GT has just found a new home near Hull.
But is this truly the end of the story?
"Never say never," he smiles.
Read more
Buyers Guide: Opel GT
New Opel Manta ElektroMOD fuses 70s cool with 2020s tech
Buying Guide: Porsche 944 coupé (1982 – 1992)