Welcome to Freeze Frame, our look back at moments from this week in automotive history.
16 August 1984 – DeLorean found not guilty of cocaine trafficking
It was justice, but it wasn't quite enough. John Z. DeLorean walked from the US Federal Courthouse in Los Angeles on August 16, 1984, acquitted of charges of trafficking cocaine, but his company, the DeLorean Motor Company or DMC, had already gone bankrupt.
How much is your car to insure? Find out in four easy steps.
Get a quote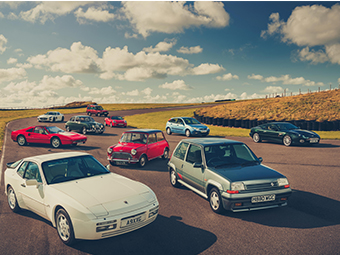 DMC will forever have a place in history for the gull-winged DeLorean sports car, or DMC-12. Produced for only two years from 1981 to 1982, the mid-engined, Giugiaro-penned and stainless-bodied coupé has become a pop-culture icon, largely thanks to its starring role in Robert Zemeckis' Back to the Future movie franchise.
Behind the scenes though things were even more complicated than Marty McFly's forays into his own past. Development of the DeLorean sports car had been expensive and subject to delays, and when it eventually arrived, an early rush of sales quickly turned to a trickle, the car's launch coinciding with a period of recession in the United States.
Then there was John Z. DeLorean himself. The entrepreneur, who had previously worked at Pontiac and Chevrolet, overseeing the launch of cars such as the Firebird and Vega, set up his own company in 1975 and had little problem attracting financial backing.
A considerable chunk came from the British government, keen to attract industry to Northern Ireland to shore up an economically deprived area and in turn reduce the effects of the Northern Ireland conflict. With $120 million in his back pocket, DeLorean set up shop in Dunmurry on the outskirts of Belfast.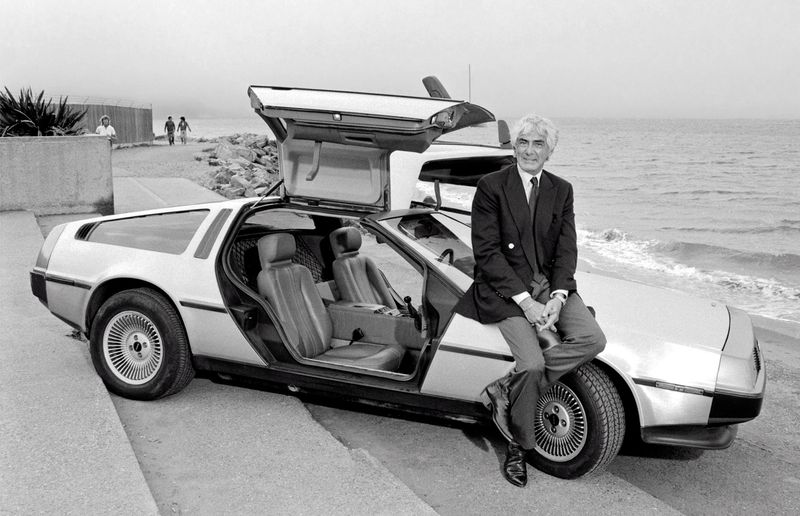 When sales slowed though, the company found itself short of cash, and DeLorean vulnerable. He was arrested in October 1982 on charges of attempting to smuggle $24 million of cocaine into the United States, with recorded evidence apparently proving DeLorean had agreed to set up a deal.
The case, however, fell apart in court. The jury heard that an FBI informant, James Hoffman, had originally called DeLorean to set up the deal, knowing DeLorean's company was experiencing financial problems and he badly needed short-term cash flow. DeLorean's lawyers also demonstrated their client's lack of criminal history (though those familiar with DeLorean will know he was far from perfect), while Hoffman's own backstory was less than squeaky clean.
DeLorean turned up in court on August 16, 1984, to hear a verdict of not guilty, and all charges were dropped on grounds of entrapment.
But the benefit was only to the man, and not his company. DeLorean's reputation was in tatters, and amid the legal battles, DMC had long since closed it doors in late 1982, the Dunmurry factory dormant, and more than $100 million of British investment lost.
DeLorean died in 2005. If there's consolation to the story, it's that the sole vehicle his company produced has become one of the most famous in all automotive history, a silver – or more accurately, stainless steel – lining to any black clouds that overshadowed John Z. DeLorean's life.
Read more
Freeze Frame: New Waterloo bridge tentatively opens
The greed that drove John DeLorean to destruction
Chip Foose redesigns the DeLorean DMC-12