Richard Tipper has been valeting cars of all shapes and sizes since 1989, and can spend up to a week detailing every inch of a car. He has gone through more cleaning accessories and products than you'll find on the shelves of an automotive superstore. These are Tipper's Tips for the Hagerty community.
I'm answering more of your questions this week. Over the last few weeks we've covered specifics like removing pet hair from carpets and parcel shelves, keeping brake dust at bay and getting smells out of cars, and this week it's the turn of protecting and treating the fabric of convertible tops, and a few more tips on glass cleaning – which seems to be a popular topic.
How much is your car to insure? Find out in four easy steps.
Get a quote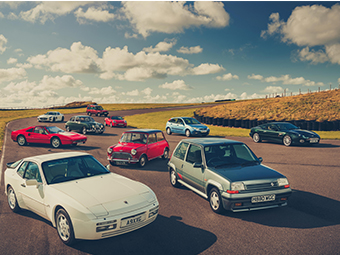 If there's anything else you'd like to know before we get back into more in-depth car-cleaning guides, feel free to drop a comment below and I'll do my best to answer it in a future column!
Rich54 asks: You've previously mentioned looking after a Porsche 996. Do you have any advice on cleaning and protecting Porsche convertible fabric hoods?
Most convertible roofs have multiple membranes to stop them leaking. But we've all seen soft-top cars that have clearly never had their roof cleaned, or have spent too long sitting under a tree, in the shade, where they can remain damp and that in turn can encourage the growth of mildew, while bird droppings and tree sap can lead to staining.
Dedicated cleaning products are on the market, and you'll also need an upholstery bristle-type brush. Give the roof a rinse first, and if you're using a pressure washer be careful to avoid using too much pressure – so don't get the lance too close and use a wide-pattern spray. Too much pressure can burst the membranes underneath or draw lines in the fabric. Then apply the cleaning product to one side of the roof, and agitate it using the upholstery brush, being sure to cover all areas including any rain channels above the windows. Next, tackle the other side of the car, repeating the process, then give it a rinse.
There are several companies on the market making products to seal the fabric and give it that water-beading effect, but you have to be careful as it can encourage creases to form in the sealed fabric where it doesn't like to be folded.
You also have to be careful applying products like that – you'll want to avoid getting any of it on glass, plastic or bodywork, so it's best to cover the surrounding areas with sheets or newspaper.
I'm not trying to put you off roof treatments, but really they're not designed to need it – just keeping them clean is enough.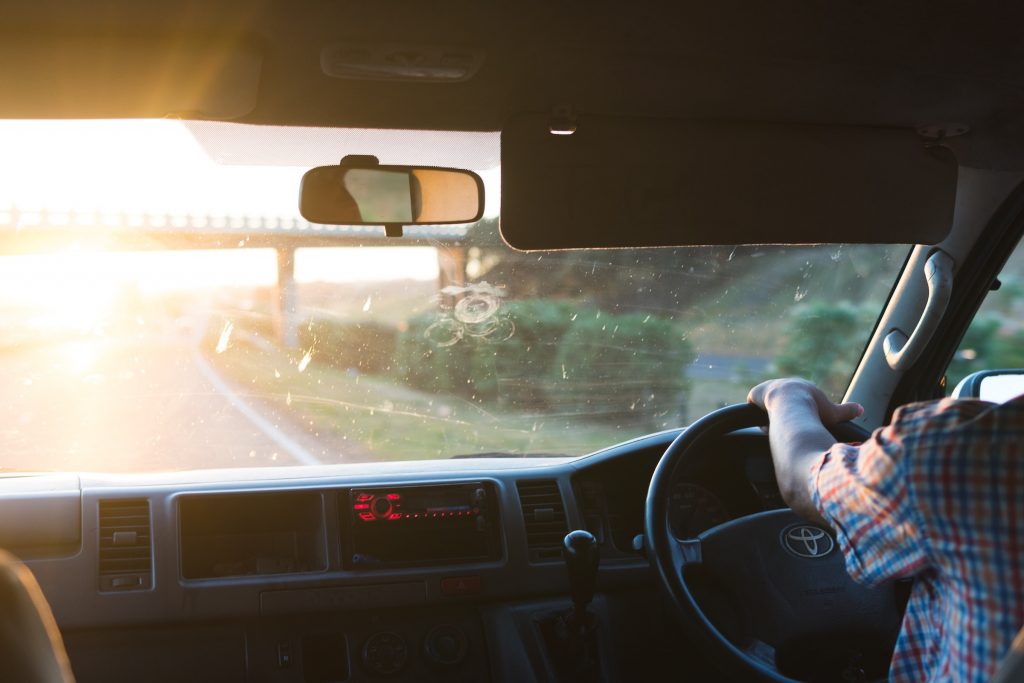 Bobby Grant asks: What is the best way to get a clear and streak-free finish on interior glass? I seem to have tried every product on the market, right down to my gran's old "vinegar and newspapers" theory but can never get a crystal clear finish!
The two main methods are with product or without product. If you're going to use a product, then use it sparingly. Clean the glass regularly – once a week should be enough – so dust doesn't have a chance to adhere to the surface of the glass, which will prevent the glass misting up over time.
Any product needs to be used sparingly and ensure that you use a new, or at least immaculately clean microfibre cloth that doesn't contain any grease from previous products that might create smears. If you choose not to use products then the good old damp cloth/dry cloth method is very effective; just wipe over the glass with a clean damp cloth and then before that moisture has evaporated, you quickly pass over it again with a separate, clean and dry microfibre cloth until the smears have gone.
Just be careful around rear-view mirrors attached to the glass; if you're a bit too rigorous you can pop them off. Likewise around the heating elements on the rear screens of older cars, where you can damage the electrical connector (or hurt your fingers on it!). And while we're talking glass, if you want to remove the residue from old tax disc holders, use tar and glue remover, and then a glass cleaning chemical afterwards to remove any residue from the glue remover.
Read more
Elbow Grease: Cleaning wheels, preventing rusty brake discs and removing dog hair from carpets
Reviewed & Rated: The dirt on the latest pressure washers
Socket Set: Diagnosing a faulty alternator