Forget the queues – and the occasionally overpriced can of pop – car shows have made a most welcome return in 2022. And Paul Cowland is very, very happy about that.
While the recent pandemic wasn't exactly a whole heap of fun, it did have a rather unforeseen benefit for the classic car community. As Boris told us to wash our hands and bolt our doors, those that had a project lurking at the back of the garage decided that this would be the ideal time to get it out and finish it. Those that didn't went and bought one. The myriad companies that supply the various widgets and bobbins to make them work, or indeed, work better, had a field day – with many, and I kid you not, reporting record sales in their all-time ledgers. The scene was thriving, with more cars being bought, fixed and fettled than ever before, accompanied by the sound of aftermarket tills ringing late into the night.
How much is your car to insure? Find out in four easy steps.
Get a quote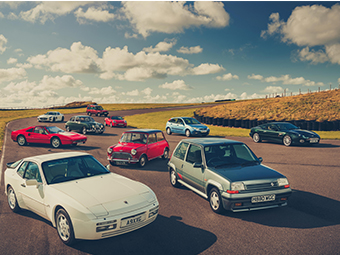 Except one vital ingredient was missing – car shows.
The old adage of 'you don't know what you've got until you lose it.' Has never been more aptly applied than to car shows. Funny how we all took them for granted before lockdown, wasn't it? But there's nothing quite like the denial of something you crave to make you want it more. To that end, since we've all been back to 'business as usual' on the show scene, I've been filling my diary and tank each week or so to make sure that I'm enjoying as many as I can, with the enforced hiatus making me even more grateful for the hard work of show promoters and organisers around the globe.
Seemingly, it's not just me either. Taking the time to chat to fellow enthusiasts at shows like Hagerty's very own Festival of the Unexceptional, Radwood and the Hillclimb at Shelsley Walsh, as well as extravaganzas like the Goodwood Revival, its apparent that there's a near-insatiable demand to get together with your fellow clanspeople, ideally within a few feet of some fried food, and discuss truly vital global automotive topics. After all, how else will people learn that the easiest way to spot whether an X300 model Jag is a 6 or 8 cylinder model is by the shape of its front indicators? These are the kinds of crucial facts that the scene needs to share amongst its own…
As well as the cars, for me at least, it's the people that attend car shows that make them the most exciting of days out. If you want to just see beautiful machinery, go to a museum. But, if you want to see covetable and interesting cars and get a fascinating back story, as well as make a new friend or two along the way, then your nearest car show is your very best bet.
This summer, I've met the most wonderful people. The amiable chap that had a superb tale to tell, stuffing a '4AGE' twin-cam 16-valve motor into his Toyota Tercel; the incredible tales of heroics behind the saviours of many of the FOTU gems and the lengths they've been to ensuring that otherwise scrapable vehicles didn't meet an untimely end. Every car has an owner. And every owner has a tale.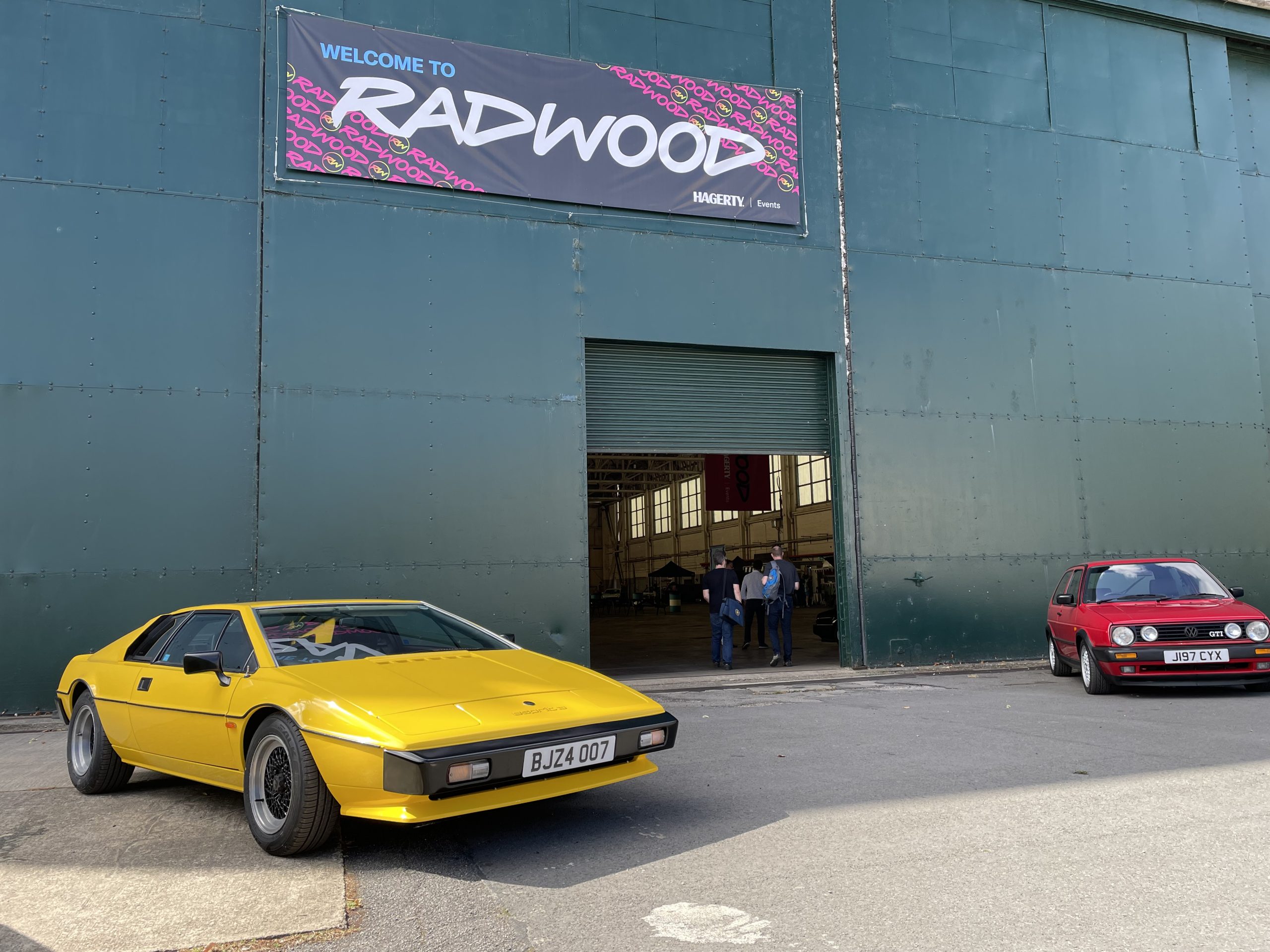 Don't even start me on the cars and owners I encountered at Radwood! The filmic story behind the Turbo Technics tuned Civic, the myriad of drool-worthy Saabs and their restos, and the countless 'where did you find that?!' moments. It was a nine hour day that felt like it flashed by in 15 minutes.
Cars are interesting in their own right, but the story behind each car is almost more fascinating than the machine itself. I've lost count this year of the number of restoration photo albums I've pored over with proud owners, the numbers of collections and treasures I've been shown on phones (to great appreciation on my part) and the friendly advice and tips I've given and received to help further our collective knowledge. Wondering how that clip on the rear view mirror fits onto your car without breaking it? Chances are the owner of the near identical one on the showground has done that job already. It's amazing what you can learn if you only just take a moment to say 'hello' – and just ask.
An added bonus of car shows these days of course is the ability to actually interact with random people you feel you really have connected with in the virtual world, perhaps through Twitter and Insta, and transform those digital friendships into real ones. I've had the privilege of doing that with several people that I was lucky to connect with online during lockdown, and as you might have guessed, they're even more charming in real life.
As the 2022 show season begins to gently wind down, and many classics start their winter SORNstice, many of us will start to think about events we might attend next year. The greatest thing we enthusiasts can do for the scene we enjoy is support the hard working – and often unthanked – promoters, organisers and staff that create these mobile Meccas for us petroleum pilgrims to collectively worship within.
So, sign up for those mailing lists, follow those show pages and I'll see you on the lawns and roads of the UK's finest shows. If you want me, I'll either be near the chip van or by the other E36 owners finding out the best way to remove the alloy C-pillar side trim without bending it.
Read more
Running up that hill: I've just found my favourite kind of motorsport
Collecting cars? Don't hide them – drive them!
Rad in technicolour: Mega gallery from RADwood UK 2022