Just what does motoring nirvana look like? Well, according to Cowland, a sunny Saturday at Shelsley Walsh, with a truly eclectic mix of machinery, comes pretty darn close.
I have espoused via these hallowed pixels before about the joy of bonding with your classic car through the medium of motorsport. While all of us Hagerty scribes advocate getting out and giving your motor at least a spirited drive with decent regularity, I've always been of the mindset that nothing else makes you appreciate what your car really can do, as much as giving it the full beans in a safe environment.
How much is your car to insure? Find out in four easy steps.
Get a quote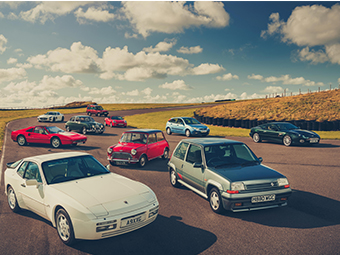 This rather simple – and worthy – mantra also seems to have been the mission statement for the recent, inaugural Hagerty Hillclimb at Shelsley Walsh. This iconic venue, where it's safe to say motor sport was shaped and formed as long ago as 1905, has just hosted a rather wonderful gathering of rare and beautiful cars, in the kind of sunshine and scenery that gets tourist boards all hot under the collar. Imagine if you will, a vista. An array of sun-drenched garages, each filled with every automotive confection you might desire. A beautifully patinated Bugatti Type 35 sits next to a race-prepared 911, in turn shadowed by a Lotus Carlton and opposite a Goodwood-decorated Mark II Jag.
Whether your bag is pre-war, post war, 70s, 80s, motorsport, homologation, or even kit cars, I can guarantee you, they were all there. The smell of high-octane race fuel filled the air, while the symphonic melodies of finely tuned race engines mixed with tyre squeals and laughter to create one of the nicest atmospheres that I've experienced at any car event for the last 10 years.
Even had this get-together simply been a static affair, I think everybody present would have enjoyed a most fulfilling day out. The sheer variety of machinery there, and the owner's relaxed nature in letting you get up close and personal made a gentle stroll through these historic pits, with the sun on your back and an ice cream in your hand, the kind of moment that us petrolheads live for. Utter bliss.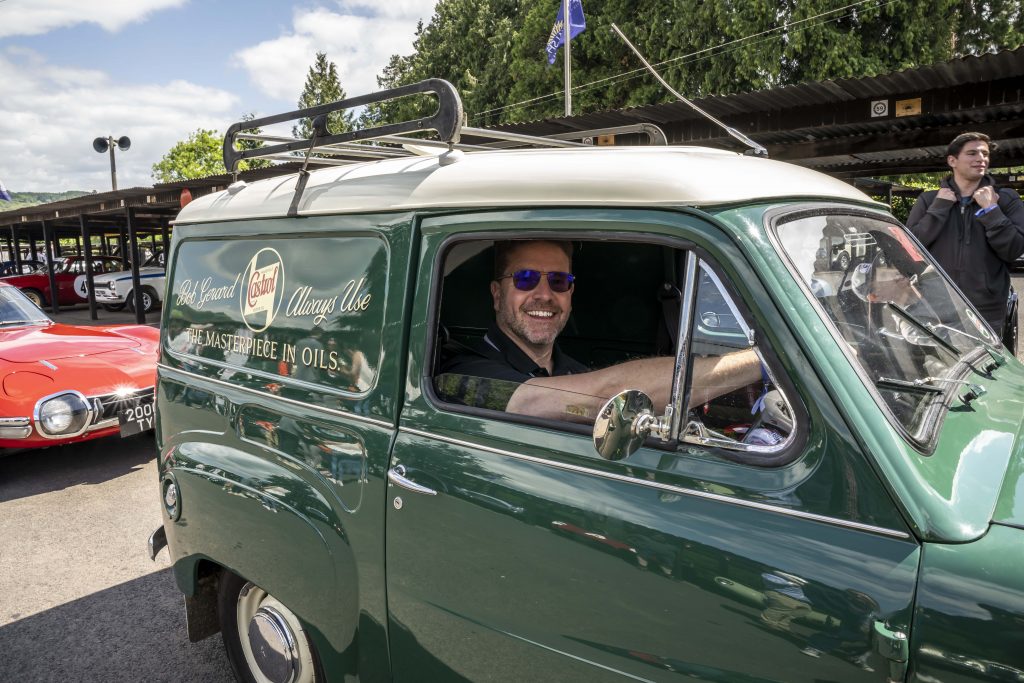 But of course, it wasn't a static show. It was the very antithesis of that. Every desirable, collectible, covetable and notable car there was there for a reason; to run up that fabled hill as fast as its driver could make it. And that made it the best kind of car show there is.
Despite 14 years of club motorsport, I'd never hillclimbed 'in anger' before. We've been lucky enough to film at Shelsley Walsh on a couple of occasions, but the demands of a production day, and details like needing to keep the subject car behind a camera car on each ascent, meant I'd never known the joys that were to come. Hillclimbing, as it turns out, is as addictive as it is accessible.
It was all very simple. Batched runs of approximately 20 or so cars and drivers took their turn to set a time in succession, punctuated by good banter, plenty of tea, and the kind of bon-homie that made you feel like one of the regulars, even if it was your first time up the hill. As you arrived at the parc-fermé at the summit, the sight of Astons, MGs, Minis, and all manner of specials greeted you. Many were piloted by drivers that have been running up that hill all of their adult lives, others were considerably younger and keen to learn the ropes. Yet everyone had time to chat and swap car stories, as well as hand out welcome tips and anecdotes to us hillclimb newbies.
With your first run logged, you're invited to make more runs throughout the day, to see if you can chip seconds off your own time, or indeed, enjoy a little friendly grudge match with a friend. I was doing just that with my old chum, Drew Pritchard. [You can read about their head-to-head, here. Ed.] We'd taken our race cars; his a '58 Beetle and mine a '90 Golf GTi, for a bit of light-hearted competition. We traded times throughout the day, but ultimately, the Beetle's greater power, lighter weight, superior launch traction (and according to Drew, hugely superior driving talent) would win the day. A fact he will doubtless remind me of, for probably the rest of our lives.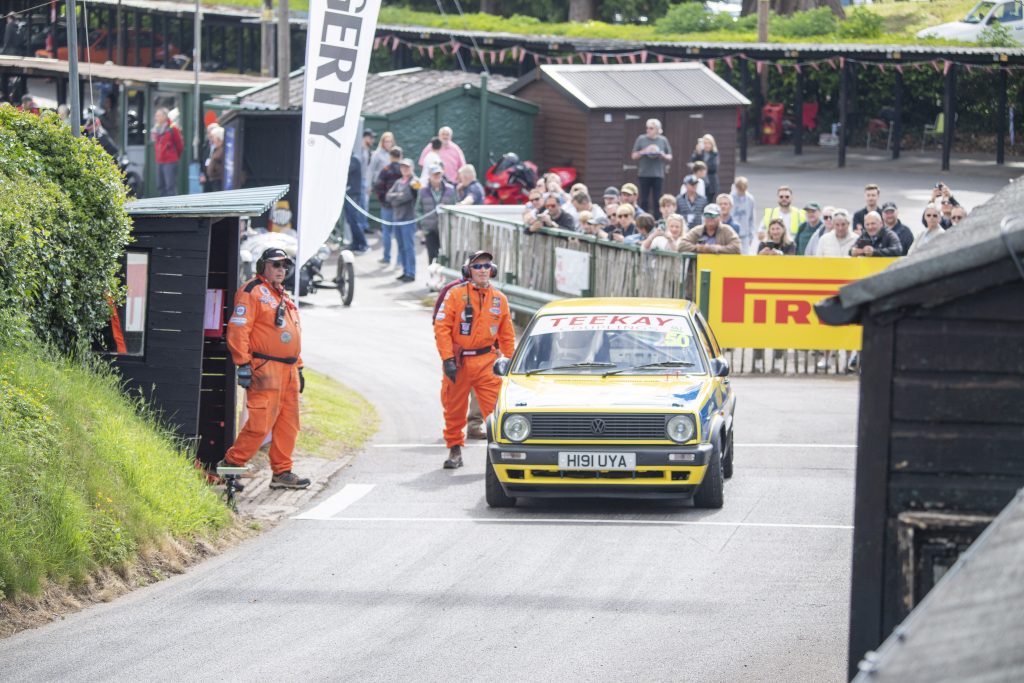 It's an addictive buzz, this hillclimbing, ridiculous amounts of fun. You can choose to relax, compete against yourself, your peers, or even just strap a friend in alongside you for a fun run up the hill. The marshals did an outstanding job of keeping everyone safe and ensuring the runs galloped through, but I think it's fair to say that it's all a much more relaxed affair than any other motorsport I've ever been involved in. The atmosphere very much reflects the surroundings, shall we say?
Looking to set a banzai time? Good for you. You'll be politely applauded on your run back down the hill. But, should you be looking just to stretch the legs of your '60s Alfa while your better half makes a film from the passenger seat, then you're welcome to do just that, too.
Take it from me, you need to get yourself signed-up for your next local hillclimb event. For probably less than £100 for the entire day, and being very kind on tyres and brakes, it's the cheapest form of pukka motorsport you'll ever undertake. And if you're at Shelsley Walsh, you'll bask in the unspoilt atmosphere, while running in the very wheel tracks of some of the greatest names to have graced our sport. Like me, I bet you'll soon be hooked.
Just don't take Drew Pritchard with you. He's insufferable when he wins.
Read more
"Let's settle this on the hill!" Paul Cowland and Drew Pritchard go head-to-head in their Golf GTI and VW Beetle
The only way is up: You meet all sorts at a Hagerty Hillclimb
Join a car club? Not until they can all get along