For a purveyor of such modest fayre, Ford seems to have had an uncanny knack of always hitting the sweet spot with enthusiasts. Cowland attempts to answer why.
My drive to work this morning was an exciting one. A sonorous V8 soundtrack provided the score, my left hand snick-snacking through a faultless manual gate, while the rear-wheel drive chassis skipped and danced beneath me. It truly was a visceral treat for the senses.
What was I driving, on this voyage of tyre-ruining excitement, I hear you wonder aloud? The latest Ferrari? Stuttgart's finest? An Aston Martin? Nope. It was a humble Ford Mustang; a car that can be had for around half of the afore-mentioned marques. But yet, it still manages to thrill, delight and impress to the same level as those exotica. A trick that Ford has managed to square away almost since it rolled out the Model T over a century ago. And it always makes me think about the marketing and product genius behind this most humble of marques.
How much is your car to insure? Find out in four easy steps.
Get a quote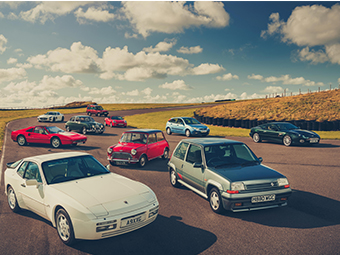 Ford has always seemed to have the knack of creating just what the public needed, at the price it could afford, with enough of a whiff of aspiration to make at least one model in each range the stuff of bedroom wall poster legend. Much of this was due to their early grasp that we'd all want to buy the cars we saw flying through forest rally stages, or embarrassing all on track. Your forebears may have opted for a 'cooking' Escort or Cortina back in the 60s and 70s, but you can well imagine that in their heads, as they rolled across the showroom threshold and out onto the road for the first time, that many of them had visions of Roger Clark on the lock stops, or Jim Clark effortlessly drifting through Paddock Hill Bend. Even if your name wasn't 'Clark' during that time, there were plenty of talented pedallers bringing home the bacon (and silverware) for Dagenham. 'Win on Sunday and Sell on Monday'? Ford wrote the rule book on that one.
What Ford seemed to be able to do better than any other brand before or since was to translate this motorsport kudos into cars we all wanted to buy and own. Think of any RS model, the Mexico, the motorsport inspired XR cars that pretty much defined the 80s, or the ST brand that followed to rule the 'noughties'. Ford has always had a car that looked great, went fast, and was available for a very reasonable monthly payment. It's why so many of us have bought them over the years.
And then there's the styling. With very few exceptions, particularly amongst the sportier versions, Ford's rap sheet of making good-looking cars is almost faultless. From the wonderful period of Xerox reduced Americana, through to the perfectly 'right for the time' folded edges that followed. The controversial 'Jellymould' Sierra may have shocked origami fans at its launch – but didn't it wear well? Another case of Ford being ahead of the curve and dictating taste, rather than just following it.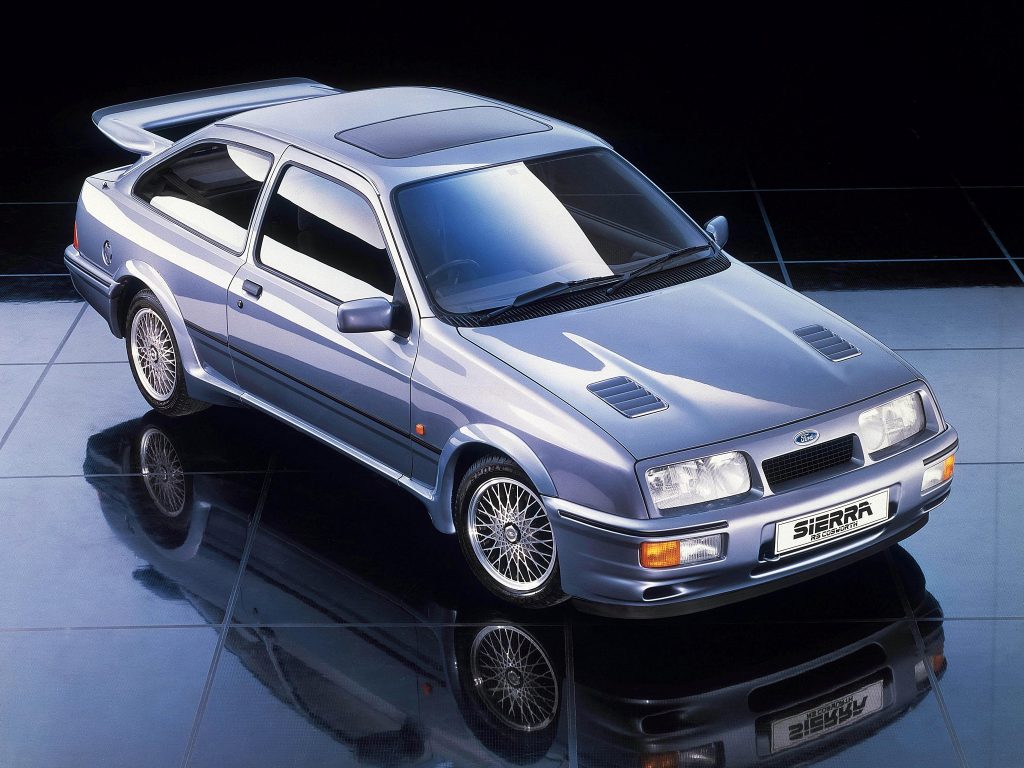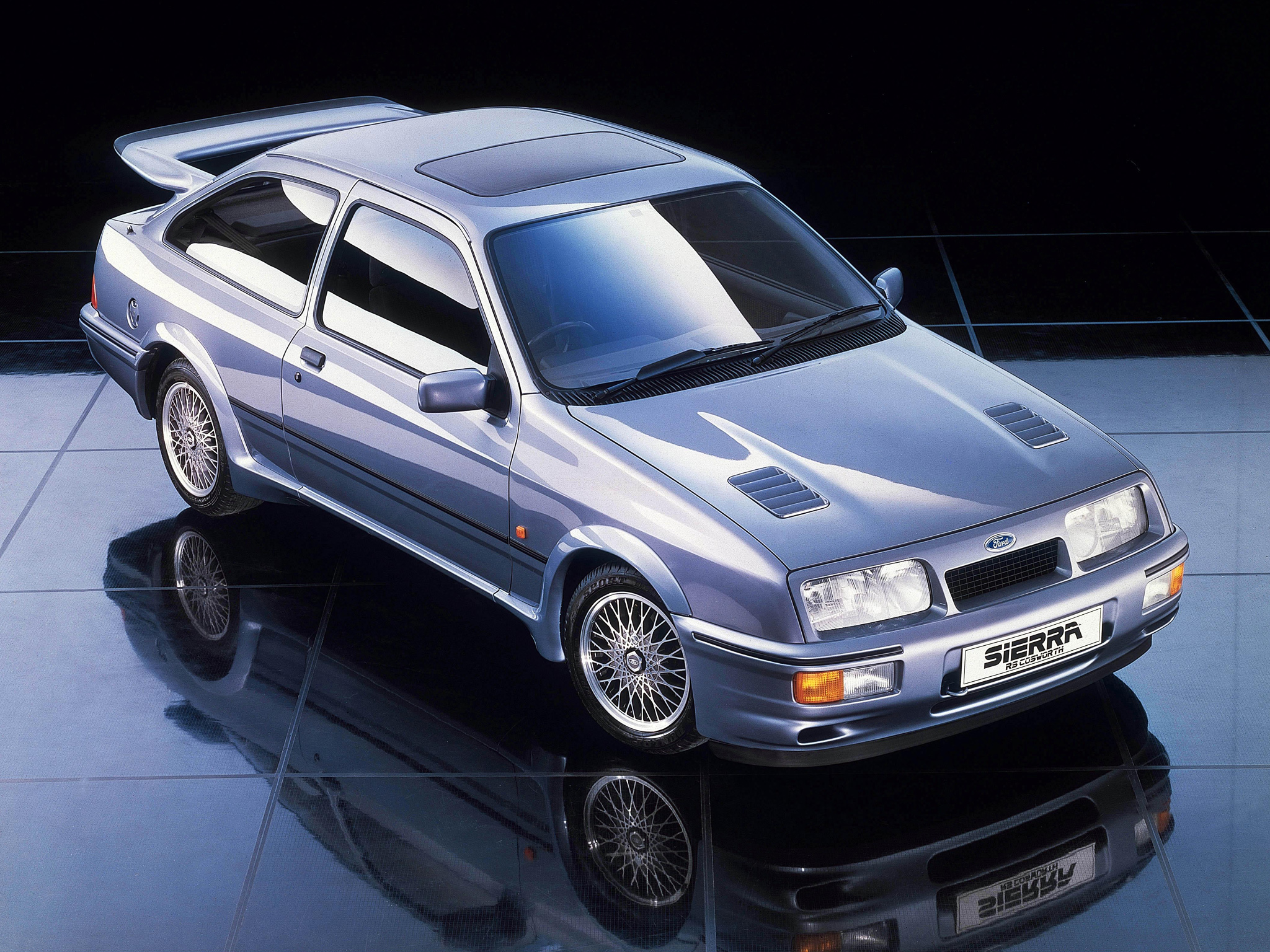 I haven't even begun to talk about the endless quest for dynamics. The peerless balance of the early Escorts, or the way the firm's engineers pushed the boundaries for what a front-wheel drive chassis could do with the Focus, proves that they've always tried to make cars that are fun to drive as well as easy to own.
Ask any true petrol head what their dream 10-car garage will be and I bet you there will be a Ford in there somewhere. It might be the Escort Cosworth, or the incredible RS200 Group B project that looked epic for the brief period it was eligible. Perhaps it's a Brooklands or Tickford Capri, or an XR4i? There are almost too many to choose from. When you start to look at Ford's 'Greatest Hits' back catalogue, it's little wonder that they're coveted by so many of us.
Ford hasn't just made great cars for so many decades, of course. It's also managed to become a ubiquitous part of British street furniture. Find a period photo of any busy road, from any year, and I guarantee there'll be at least a Ford or two in it. We've all grown up with them, we've been driven to school in them, learned to drive in them – and been on our first roadtrips in them. Ford is more than a maker of cars, it's a brand that's as much a part of our lives as Walkers Crisps or Heinz Beans.
From shopping cars to Le Mans winners. From rep-mobiles to World Rally Champions. That fabled badge has sat on just about everything over the years. They've (nearly) always been good news and they always will be, particularly in the classic car world.
It's a practically classless badge. And that's a very hard thing to do in the automotive sphere. Your Mustang looks as good at Goodwood as your Fiesta ST does outside Maccys. And the best bit? They've never forgotten who they are. The last main dealer service on my Mustang was £180 all in. Try doing that with the Ferrari that I overtook on the way to get there…
Read more
Saint Cowland of Cars and his ever-growing flock
Edd China downs tools to join aid mission to Ukraine
Convert a classic to electric? It's assault and battery