You have to admire the commitment. When the customer for Theon Design's latest restomod Porsche commission said he wanted his car to be purple he really meant it.
The car is a tribute to the blueberry farm in Chile that has ultimately paid for the small British firm to completely reinvent his 1992 Porsche 964 – and as we approach it to take it for a test drive, purple it most definitely is.
How much is your car to insure? Find out in four easy steps.
Get a quote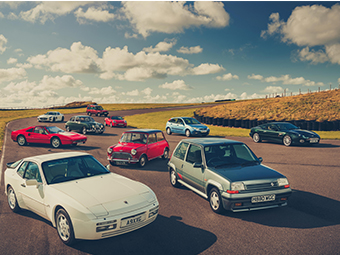 The subtly-wide carbon fibre body is purple, the wheel inners are purple, the brake calipers are purple and even the exhaust tips adopt the shade when up to temperature. Inside woven leather in two shades (of purple, of course) fills the cabin. It adorns the seats, the door cards, the dashboard. You'll find purple quilted leather in the engine bay and under the 'frunk' where the strut brace is, you've guessed it, wrapped in purple hide as well.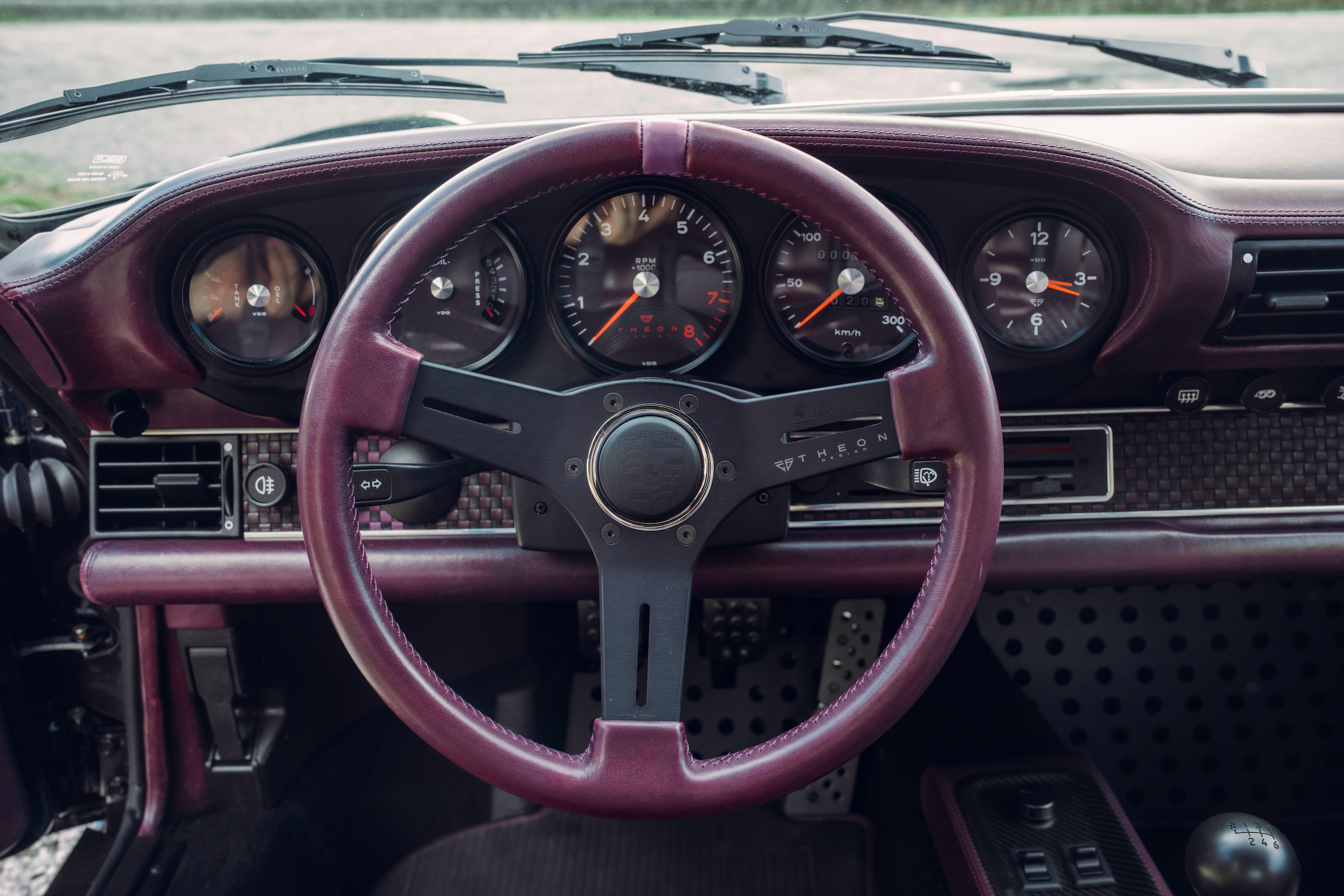 And yet somehow it works. That's a testament to Adam Hawley, Theon's founder, and his years of experience as a designer with OEMs such as Jaguar Land Rover, Lotus, and BMW.
"Everybody has their own idea of an ultimate 911," says Hawley. "I think there's plenty of room within the market for other brands, but I think what sets us apart is the quality that we do and the design and making sure that the cars retain their Porsche-ness. We're not about reinventing the car. It's never been about that. It's always been about enhancing it, and just making the car what it always could have been."
"It still has to drive like a 911. Porsche spent a lot of time in R&D, and we're not reinventing it, it's about enhancing," he adds.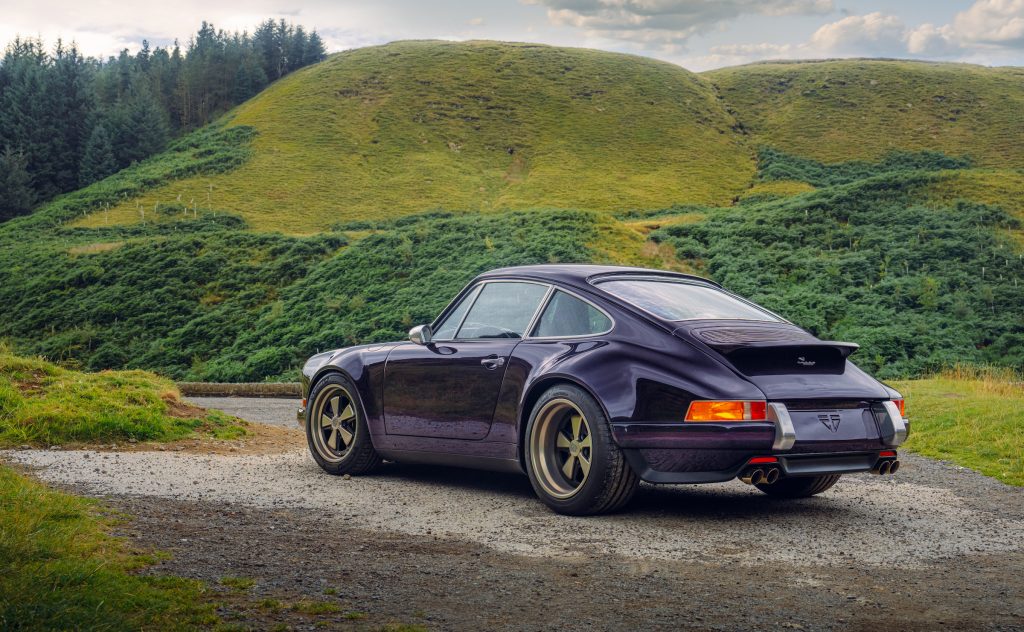 Hawley set up his workshop in 2016 and began with 911 restorations before moving to a restomod of his own design. "It was a car I built for myself really," he says. Now eight customer cars on, with two shops in England's motorsport valley, and a healthy order book, he has perfected the process and the design, and created a menu of options for customers looking for a classic Porsche with modern features, performance, and a completely personalised look.
This starts with a choice of steel or carbon fibre for the artfully widened bodywork. It's actually a touch wider than a 930 Turbo, but the way the front and rear arches flare and flow is more subtle, leading to the impression that it's narrower than it really is. Only the doors are original panels, kept to retain their side-impact protection and, perhaps surprisingly, carbon is the least costly option. It's cheaper to lay up layers of composite in a mould than to get artisans shaping metal by hand on an English wheel.
Not that any Theon is cheap, with prices beginning at around £380,000 plus a donor car. Although so much of the Theon 911 is new, there are fitting tributes to the original throughout. The alloy wheels are a Hawley design that evoke Fuchs and wear tyres with the same front-rear ratio as original, even though all are wider. Hidden behind the rear number plate is the Theon logo in the same place Porsche had a pressing for the panel.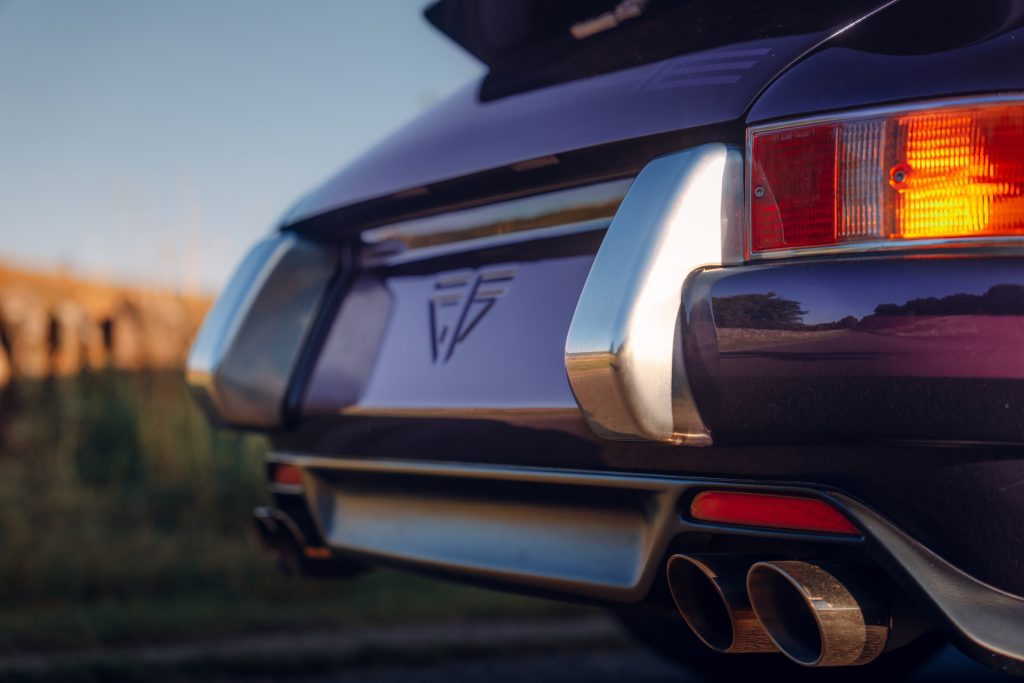 "You'll never see it because there'll be a number plate over it, but it's not about what you see. It's about everything. Everything matters and everything has to be right," insists Hawley.
Other things you won't see: the air conditioning and power steering are no longer driven off the engine, but electrically powered instead (electro-hydraulic for the steering). That also has the benefit of shifting mass forward and getting close to a perfect 50:50 weight distribution. There's an aerospace standard wiring loom with Motec PDMs replacing fuses.
"We're taking weight out and improving usability at the same time," he adds.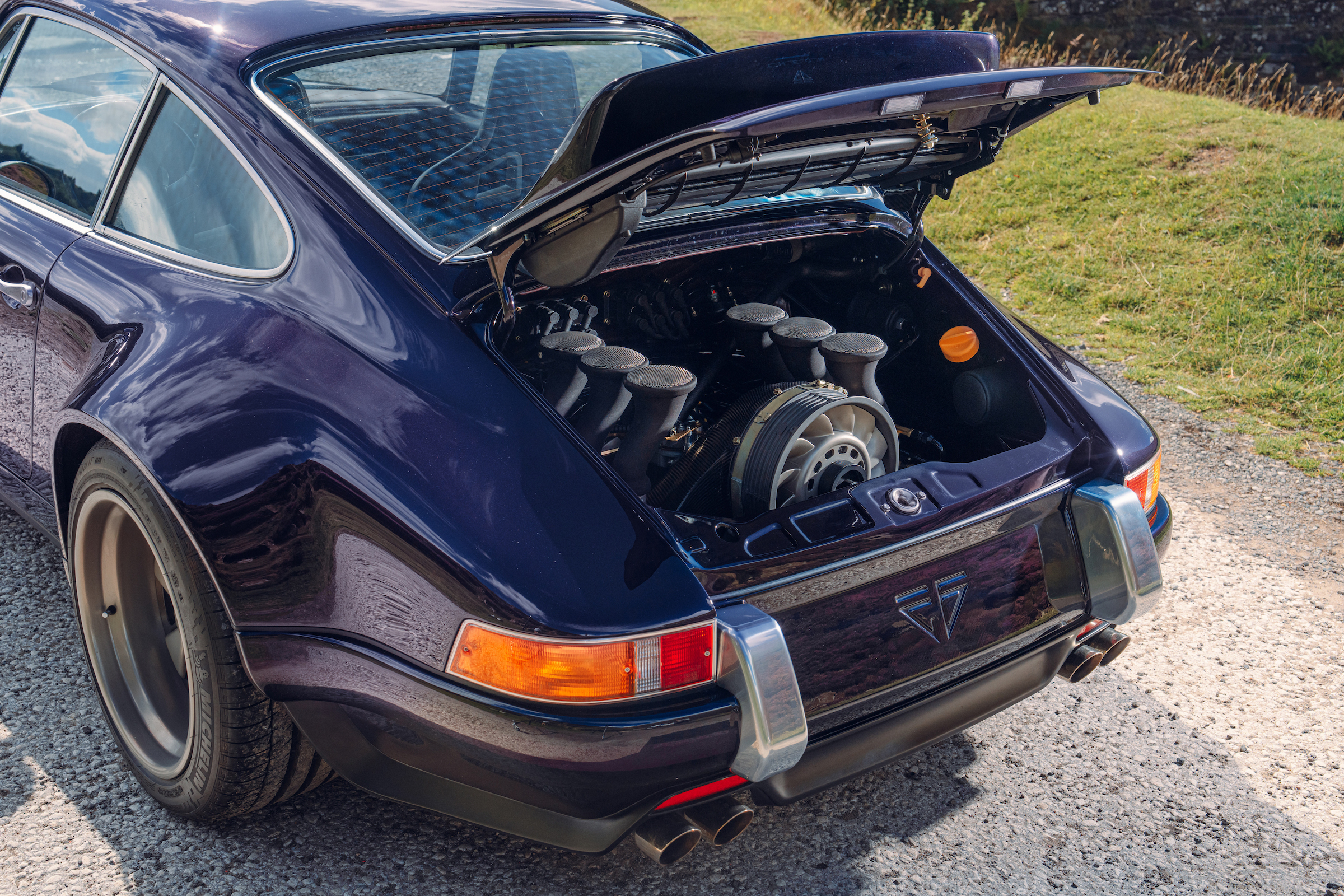 In keeping with today's times the suspension is significantly lower, but TracTive adaptive dampers mean the ride quality can go from Touring to GT3 at the twist of a switch, to tackle everything from cobblestones to a race track. There's also a lift setting to clear speed humps.
Then there's the engine. Capacity increased to four litres, with racy cams, Jenvey independent throttle bodies and a custom intake system, it makes 400bhp and drives the rear wheels via a re-engineered 993 gearbox and a Wavetrac limited slip differential. The donor car was actually a Carrera 4, but "We'd rather focus on the C2 as we think it's more of a driver's car, but if someone really wanted a C4 we'd find a way to do it," says Hawley.
The original ABS system is maintained, albeit with carbon ceramic discs and uprated callipers to ensure that it stops as well as it goes.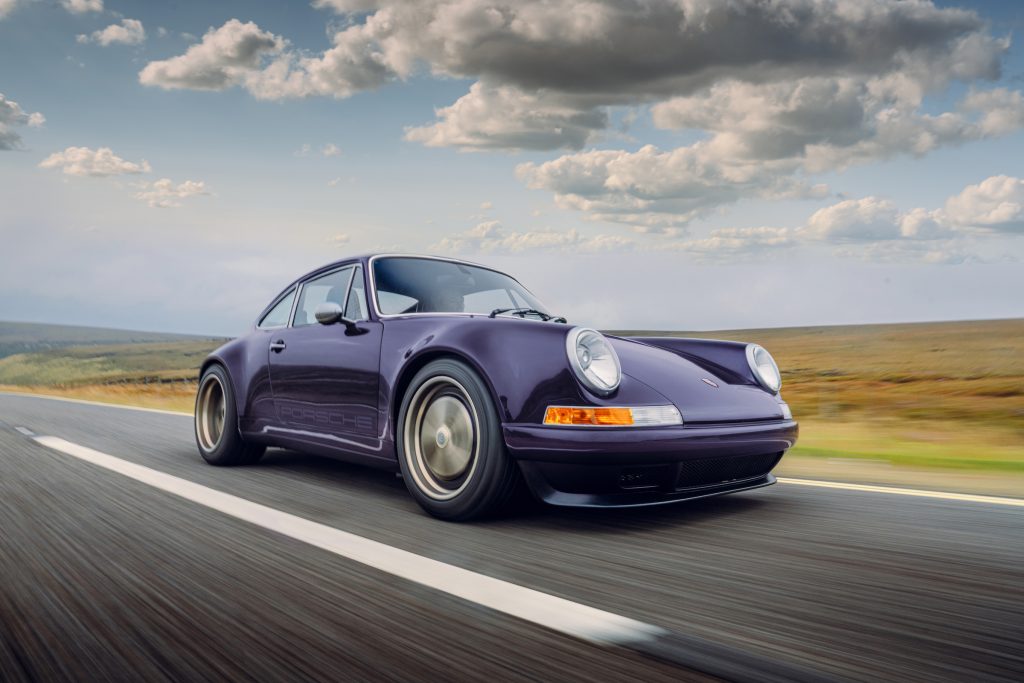 That's good to know as Hawley hands over the key – and yes, it starts with a traditional twist. The starter motor issues its high pitched whine just a tad longer than you expect from a modern car and then the engine barks into life. The idle is tantalisingly uneven – a feature of the fighty cams.
"We've built a supercharged car and you can balance a coin on it when it's running, but not this one," smiles Hawley.
The purple immersion of the cabin is absolute, but beautifully executed, to a standard of finish that was unthinkable back in 1992 when this car was delivered to its first owner. Theon has manufactured its own switchgear with a wonderful metallic tactility and looking around it's actually the standard Porsche parts which stand out. The vents and door handles just don't look or feel as good as the rest. "We could change them, it's just a matter of cost and personal choice," says Hawley.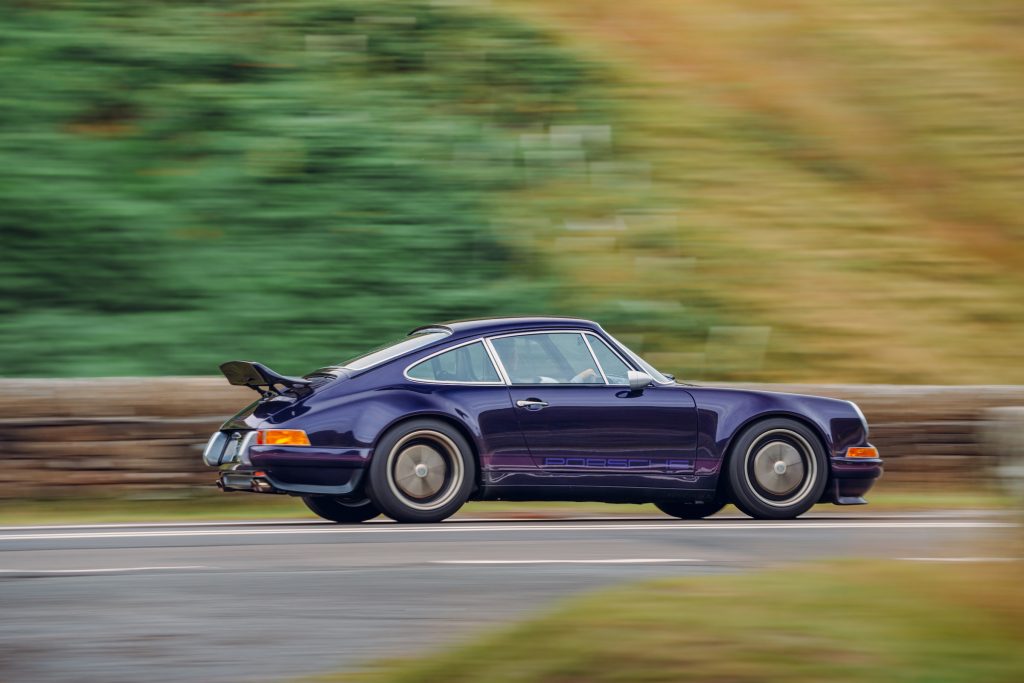 Soon I forget this minor disappointment as I head out into the lanes of Oxfordshire. The car is left-hand drive so I'm on the wrong side for British roads, but even with its widened body the Theon feels tightly compact and easy to position (it's just tiny compared to a modern 911).
The steering is delightfully weighted and full of feel, and the throttle response is immediate. The engine is happy to pull from low rpm in a high gear, but to exploit its true potential those cams need to work their magic. At 4500rpm there's an almost VTEC (yo)-like shift in personality and horizon-swallowing thrust towards the redline.
It's not hypercar quick, but there's everything and more you'd want for a rapid road drive, including a fluid ride, and refinement when you need it. If, in an alternative universe without ever-changing legislative hurdles, Porsche had continued to develop the 964 for 40 years the Theon 911 could well have been the result. The character of the car is unchanged, but its capability is immeasurably improved.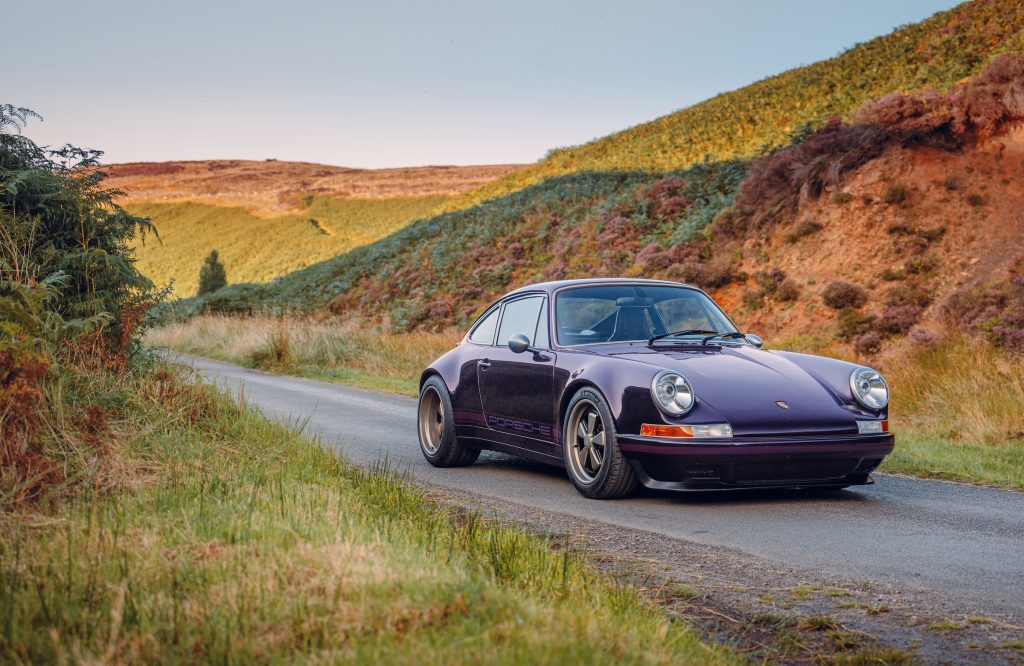 Don't ask me about ultimate acceleration, lateral g-forces or high-speed stopping, however – it isn't that kind of test drive… at least not for me. "The customer was out in it yesterday and he really went for it," says Hawley. "He was grinning like a five-year-old."
Is there any higher praise?
Read more
Silent Kith: Fashion designer presents electric BMW 1602
Not a Ford Escort: The MST Mk1 | Henry Catchpole – The Driver's Seat
Is this electric Porsche 911 by Everrati a sinner or saviour?