We're all accustomed to paying monthly for our mobile phones, our streaming subscriptions and numerous other services, but did you know you that you could fund your classic car in the same way?
Just as Apple, Netflix and Amazon vie for your online entertainment, so a host of companies offer differing solutions to the same classic car conundrum. From simple loans, to hire purchase, to buying a share in something special, there are plenty of ways to run a classic for a monthly fee.
How much is your car to insure? Find out in four easy steps.
Get a quote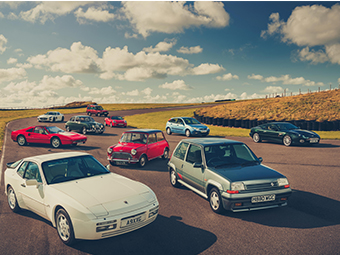 Let's take a look at the pros and cons of each. And remember, if you're interested to take any options further but find the financial side of things in any way confusing, seek independent advice from an accredited financial advisor.
Borrow to buy
Taking out a loan to buy your classic is perhaps the most straightforward way of finding funding if you don't have the cash in the bank. Choose your sum, decide how long you want to repay it and chase down the best interest rate from banks and specialist motoring lenders such as the AA.
On the plus side, this type of personal loan won't be tied to the vehicle, so you can sell it at any time, then either pay the loan off or buy another car and continue to make the payments.
The downside to this is that you will be making interest and capital repayments on the full amount of the loan which could result in a higher monthly outlay.
Hire Purchase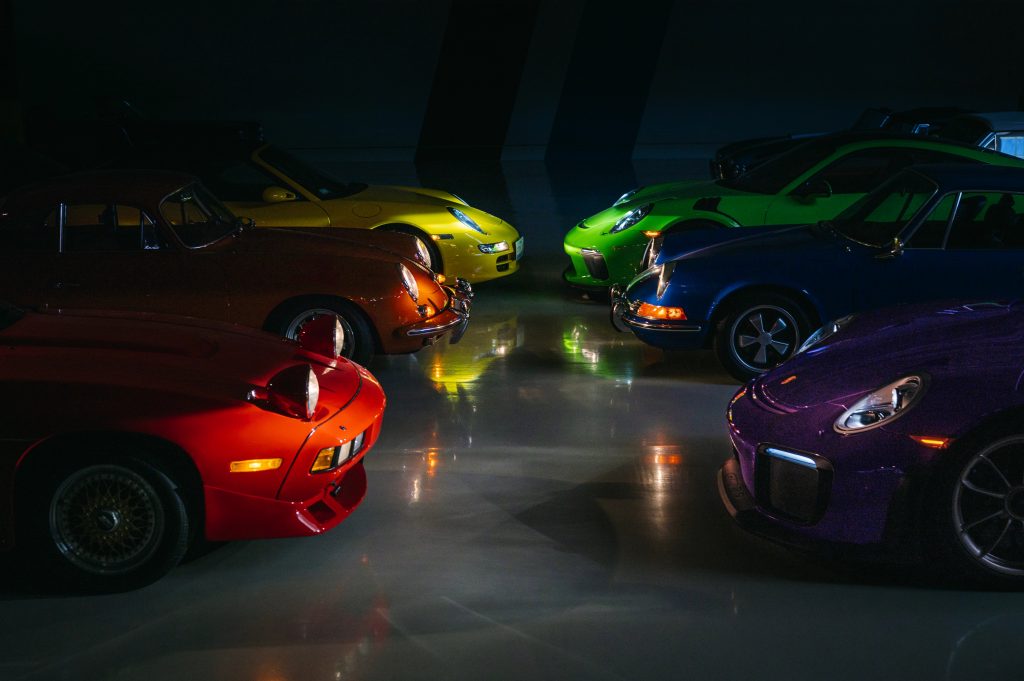 HP was once the most popular way to pay for higher value goods, from TVs and washing machines to cars, of course. While still available to new car buyers today, Hire Purchase has been somewhat gazumped by Personal Contract Purchase (also known as lease purchase) schemes which offer lower monthly payments followed by a final balloon payment if you wish to own the car at the end of the agreed term.
What you may not know is that these finance deals are also available to classic car buyers.
For example, the likes of JBR Capital, Fast 'n' Funded and Classic and Sports Finance offer a variety of finance deals to buyers of supercars and classics.
"It's actually quite simple," says Darren Selig, founder of JBR Capital. "We effectively run with hire purchase agreements, which is a retention of title product where the finance company owns title to the vehicle, we own the assets until the final payment is made and title is transferred to the customer. So effectively, when a customer wishes to purchase a vehicle be it from a dealer, auction or private sale, we effectively step into the ownership loop, and we buy the car from the dealer or the person and then we provide the customer with a payment plan.
"That hire purchase agreement can be a full repayment loan where you pay the loan to down to zero over anywhere from 12 months to 60 months, or you can have a deferred final payment which is a balloon, so you can defer loss of the capital to the end point of the agreement, which obviously makes the loan a little bit more affordable."
For buyers who want to keep monthly payments down this can be an attractive option. So much so that JBR has funded over £700 million of vehicles since it was founded, with £100m of funding provided in 2021 alone.
The main upside of this way of funding your classic is that you can tailor your finance package to your needs and not tie up cash in car that could be depreciating. On the flip side, as you don't actually own the vehicle, you must involve the finance company should you wish to sell it before you have paid in full.
Pay by the day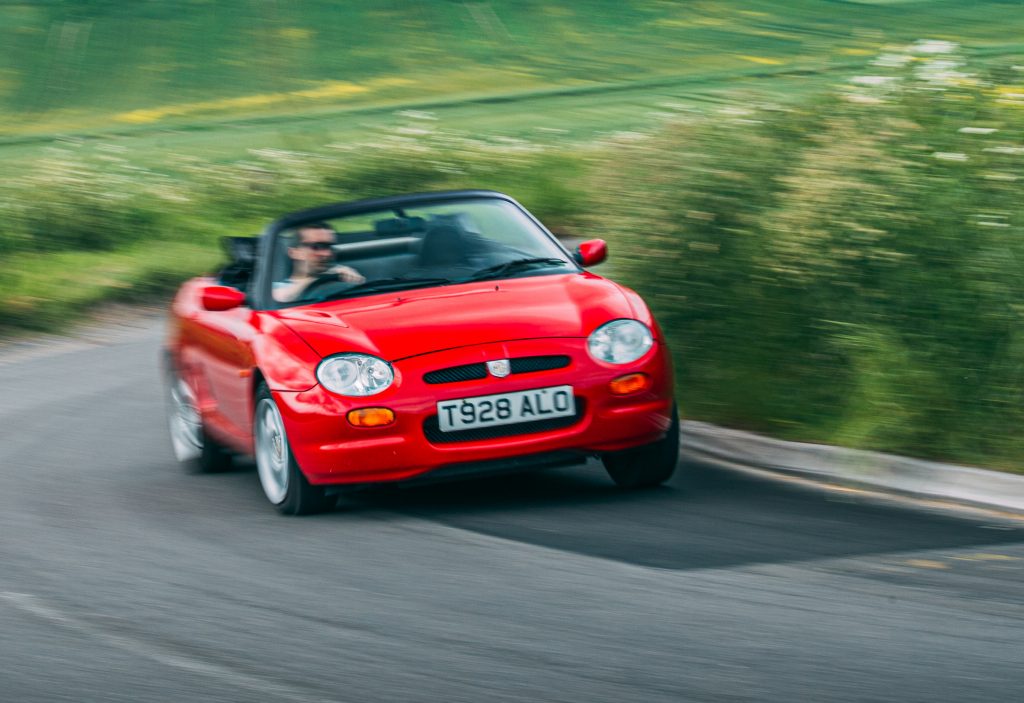 An alternative to ownership, especially if you think you'd only drive a classic occasionally, is to rent one. There are plenty of options, just a Google search away. Europe's largest classic car rental site bookaclassic.co.uk can connect you to more than 6000 classic cars in 36 countries, while Great Driving Days has a fleet of 20 classic and modern classics to choose from at its Midlands base. Expect to pay anything from £200 for a Mini for day to way over four figures for something exotic like an Aston Martin.
Hiring a classic looks expensive at first glance, but set those against the price of purchase through a loan or HP agreement and factor in the running costs, and for those drivers who would like to enjoy an occasional blast, without having to pay for ownership, maintenance and other associated running costs such as insurance and tax, it be an appealing approach.
Most rental companies do require drivers to be over 25, and make sure you look closely at the insurance and excess that's included or any mishap could prove very costly.
Or don't pay at all!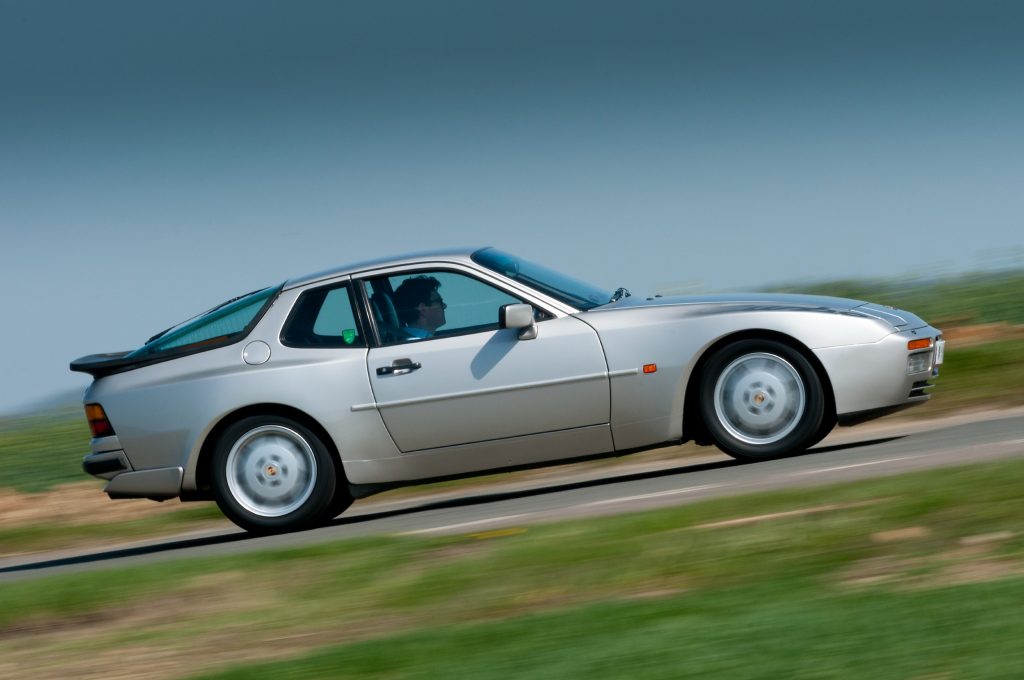 Believe it or not you could drive a classic every day for nothing, thanks to the Classic Car Loan Project which has a fleet of more than 20 vehicles dating from the early 1930s to the late 1980s. The scheme, founded by Bob Wilkinson, is specifically aimed at getting younger enthusiasts behind the wheel and, as the name suggests, provides classic car loans free of charge. All you pay for is insurance, provided through a specialist, and routine running costs.
You will be expected to perform routine maintenance such as oil, water and tyre checks, and if you have any problems there's a mentor on hand to help.
There are some restrictions, mind. You're not allowed to use your classic on track or for competitions, you'll need somewhere safe to keep the car and may need to ask permission to go on a road trip. But that's a small price to pay for having use of a wonderful old machine and all the experiences that come with it.
"I had been involved with a course at the British Motor Museum called "Classic Virgins" where we would teach people about owning and running a classics, and a friend and colleague said we really needed to get people behind the wheel. He offered his 1929 Ford Model A and it all started from there," says Wilkinson.
The youngest drivers to receive cars have been just 19, while the oldest is 45. The average age is in the late 20s, he adds. Typically there are two to three "serious" applicants for each car on the fleet and Wilkinson decides a shortlist, while the final decision rests with the car's owner.
The Classic Car Loan Project has been a great success, putting over 60 drivers behind the wheel since it began and, significantly, a dozen of those have enjoyed the experience so much they have gone on to buy an old car themselves.
Another way of owning something exotic without a hefty outlay (or at least a part of something exotic) is to buy a share in one – just don't expect to be able to drive it. Check out our guide to taking a stake in a special car.
Read more
Don't buy a car to make money – buy one to make memories
The classic bike buying divide – to look or to ride
Swap a showroom for virtual reality? No thanks