Grab reverse gear and drive your mind back 30 years, to the launch of the world wide web. Steady with the steering, because you know how lively things can become in reverse. Now get first gear, and fast-forward a handful of years, to the point that the web is a fully functioning thing.
You're a car dealer, you've heard about the web from a pal who's also a Freemason, and you've got a job lot of ex-hire Vauxhall Belmonts that aren't going to sell themselves.
How much is your car to insure? Find out in four easy steps.
Get a quote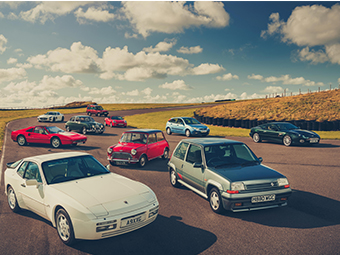 Word is that the web is a great place to advertise cars. Placing ads in Exchange & Mart, Auto Trader, Friday Ad and the local newspaper is a tedious and expensive business, and Mr Funny Handshake from the Freemasons says he's sold plenty of stock through the web.
You embrace it. The Belmonts fly out of the showroom. 'This website malarky works,' you tell yourself and your sales team – and from that point on the future of the car showroom looked gloomy.
For the past decade, the car showroom has had the whiff of endangered species about it. I'd be all day trying to count the number of times senior sales and marketing executives have predicted the demise of the Worshipful Temple of the Automobile, where tyres come with more polish than a shoe shine stand and a mysterious, invisible presence removes grubby fingerprints from handles and windows the moment you turn your back.
From the discomfort of your office chair, when no one is looking – come on, who wastes their personal time searching for their next car? – you can read reviews and ignore their verdicts, configure a new car and see it in all its 360-degree glory, have a live video tour of used stock, get a finance quote, submit a part exchange and agree a date it will be delivered to your door. E-commerce has changed so much, and it's not done yet.
Augmented reality has seen this existential threat for the showroom ramp up further still. Car makers can team up with personalities and create 'immersive' experiences on your smartphone, using augmented or virtual reality. Fiat has tried to make magic and sell the 500X together with Dynamo, the magician. Just as Ikea will help you see how its popular Poäng chair looks in your sitting room, Jaguar Land Rover can place the car you've just specced outside your home, so you can see if chosen paint colour clashes with your front door. And for its range of electrically-powered 'i' cars, BMW designed an augmented reality app that would let you try the interior for size.
Showrooms are by their very nature big buildings that cost big money, and what business organisation isn't looking for ways to reduce its overheads, especially if it can build a case that doing so won't harm its sales? According to Deloitte, in 2018, of the 150 dealerships with turnover between £10m and £30 million, 19 per cent were loss-making.
Government data from last decade shows that 10 per cent of showrooms were ditched. Some companies, including Mazda, have established fleets of cars and Apple-like Genius reps to travel within the M25 and negate the need for an expensive showroom.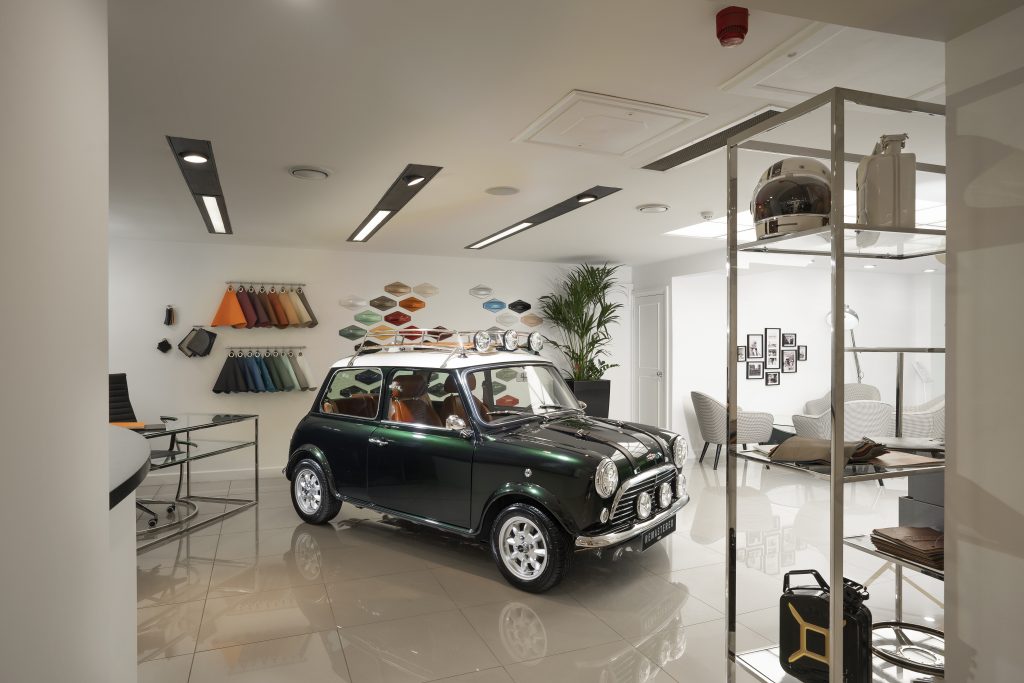 Big dealer groups are expected to invest millions in the refurbishment of these showrooms, to reflect a brand's latest visual identity and lofty ambitions to stay one step ahead of the competition. But if the public appetite is proven to have shifted to online browsing, direct ordering and home delivery, the showroom could become mobile, popping up at tactical locations and events, or imitating the approach Apple has taken with its Apple Stores, with just a small number of outlets in the most high-profile, well-trodden shopping meccas.
It's bad news for drivers. The showroom experience – which, I'll grant you, can always be improved – is the best chance we have to get proper time to size up a car. Pulling on a VR headset and using your phone to tour a car won't tell you what the driving position is like, how far the clutch travels, if there's enough lumbar support in the small of your back, whether you can see over your shoulder for the oblique junction you pass through on your daily commute or school run, whether a child seat will fit safely or the pushchair fits in the boot, how annoying or not the infotainment menus are, if the cupholder will accommodate your super-gulp reusable mug, and, worst of all, whether the kids will be kicking the back of your seat.
And as if that weren't enough, there's the minor matter of taking a test drive, and, at the end of it all, deciding whether you get a good vibe and sense of honest, good-old-fashioned professionalism from the staff at your nearest dealer. Now more than ever, at a time of great upheaval for the car industry, this stuff matters.
Yes, you can get a '14-day, no quibble, money-back-honest-guv, guarantee' when buying online but who wants to find themselves in the situation where you're having to unravel a complex process like that, all because you never went to a showroom in the first place?
The showroom mustn't become the preserve of luxury brands, leaving the rest of us to treat buying a car like buying white goods. Stepping into a showroom is the moment that you get to decide, once and for all, whether a car is really for you. And it's a chance for any dealer to cement a potentially long and prosperous relationship with a customer. You can't do that wearing using a configurator or wearing a set of VR goggles.
Read more
Opinion: Don't let emotions ruin your next car-buying adventure
Opinion: Matching numbers aren't the be-all and end-all of buying a classic car
Living in a box: The rise, fall and resurrection of the red telephone box