What makes a car a classic? Here are some good reasons. The car was admired by critics when new, and popular with buyers. It had cultural significance, whether just in car culture or in a wider context. Today, it represents something now lost in modern cars. And, as time passes, so the list of bonafide classics evolves.
That's why you're about to read a buying guide on a proper, but only recently acknowledged, classic car with a growing following: the first of the BMW-era Minis, launched exactly 20 years ago. It qualifies, brilliantly, under all the criteria above, and even many lovers of original-type Minis now accept the R50 (its BMW code name, the R standing for 'Rover') for the clever and significant car that it is.
How much is your car to insure? Find out in four easy steps.
Get a quote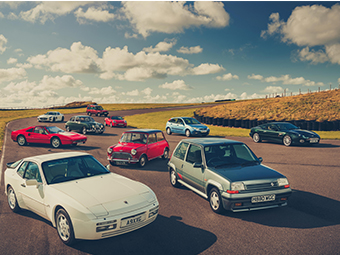 There's a particular following for the very first examples that wear a Y-prefix registration number. There's even a website (miniyregister.co.uk) and a linked Facebook group to celebrate them, complete with a database of surviving examples – of which the most prized are those with 'OBL' as their final three number-plate digits. These are the cars that BMW GB registered to itself, the original press cars, demonstrators and management cars.
Mini purists decried the R50 at its launch, declaring it too big, the product of cultural appropriation by a German company and generally not Mini enough. Many journalists on the influential European Car of the Year jury either agreed with those assertions or dismissed the new Mini as a gimmicky 'lifestyle' machine, with too small a cabin and too large a price tag. Instead, they awarded that year's top slot to that seminal example of the carmaker's art of innovation and sales appeal, the Peugeot 307.
The buying public disagreed, and sales of the re-imagined Mini soon shot far ahead of BMW's predictions. They have continued to this day via two more generations and myriad brand-extending spin-offs, some ludicrously large. That today's bloated Minis are so far removed from the remnants of Alec Issigonis's original concept has helped make the original remake, the R50, seem a relative paragon of proper Mini-ness. By modern standards it's still cutely small.
BMW naturally claims credit for the R50's design, but Rover did much of the engineering work on it so there are real Rover genes in there. BMW's influence included the final body design (by Frank Stephenson), ditching the complex and expensive K-series engine in favour of a cheap unit built in Brazil by BMW/Chrysler joint venture Tritec, applying the 'Z-axle' name to a rear suspension already similar in principle to that of the contemporary BMW 3-series and – crucially – imbuing the car with the BMW 'premium' feel that was a key reason for its success.
The R50 hadn't been finished by the time BMW divested itself of the Rover Group, so the Mini engineers were moved to a new home on the first floor of the Ricardo engineering consultancy's Leamington Spa facility. There, now in Ricardo employment under BMW contract, they got the Mini production-ready which included, to quote an anonymous Ricardo source of the time, "making a cheap and nasty little engine into quite a civilised unit." They did a good job: the 1598cc, 16-valve motor delivered 115bhp in the Mini Cooper and 90bhp in the cheaper Mini One that followed very soon after launch.
The old originally-Morris, later BMC/British Leyland/Austin Rover plant at Cowley was refitted, was renamed Plant Oxford and to this day is producing Minis to satisfy a still-eager world. And even 20 years after the 2001 launch, the R50 – along with its derivatives, the R53 Cooper S (supercharger, six-speed Getrag gearbox, 163bhp), and the R52 Convertible – still seems modern. Of all the remakes of classics, including the Beetle (twice) and the Fiat 500, it's the R50 that comes closest to evoking the spirit of the car that inspired it.
This guide concentrates on the original R50, built from 2001 to 2006: the BMW-era Mini in its first and purest form.
What's an R50 Mini like to drive?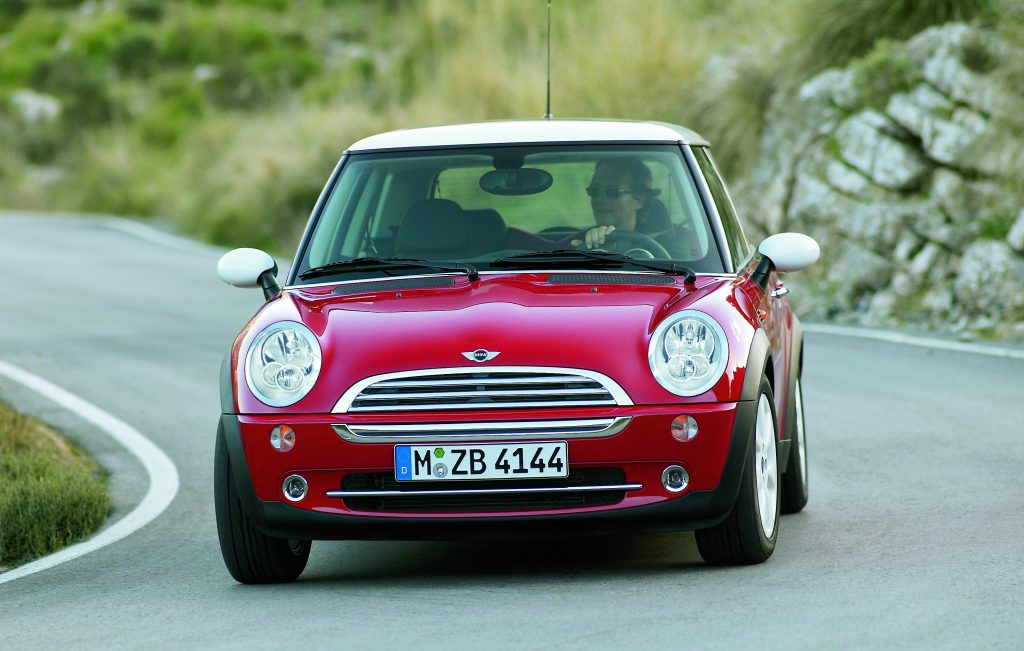 The influence of Issigonis's tiny original is clear to see, hear and to feel, but it's reinterpreted for a world of bigger people and stronger legal requirements for crash safety. The view from the driving seat has the same sense of a shallow, upright windscreen quite far away, its upper edge resembling the edge a peaked cap, and the instrument pack is bang in the middle of the dashboard like an early 'classic' Mini's, with a row of toggle switches below.
In place of painted metal, though, we find high-quality plastics, many of them soft-feel. Clearly an R50 is roomier than an original Mini but not by as much as you might expect, thanks to the encroachment of safety structures. The driving position is modern-car normal, though.
As you drive off, you hear a whine from the engine remarkably like, but quieter than, the whine from an original Mini's idler gears. The deep, slightly gruff exhaust note is similar, too; all of this is deliberate, to evoke the 'Mini feeling' as you embark on your 'Mini adventure', to quote the marketing and advertising lines of the time. The gearchange is not the last word in precision but is sweet enough, and the Tritec motor gives a lively pace: 0-62mph in 9.2 seconds for the Cooper, 10.9 seconds for the Mini One in which the only powertrain difference is an ECU which doesn't quite allow full throttle. However, there are aftermarket tweaks to make your Mini One, with delicious simplicity, go like a Cooper. Also available, from 2003, was a 1364cc, 75bhp, Toyota-sourced turbodiesel engine to power the Mini One D.
You would hope that an R50 has the chuckable agility of an original Mini, and it absolutely does. The steering – hydraulically assisted by an electric pump – is quick and very accurate if slightly 'viscous' about the straight-ahead, the body stays level when cornering hard, and as the front wheels bite keenly into a bend you can play happily with the cornering line as you squeeze the accelerator. It's all great entertainment, the R50's behaviour a less frantic but ultimately much more capable version of the original's. Naturally the ride over big bumps is much more absorbent, but the suspension is still firm enough to feel quite fidgety on poor surfaces.
There's a hatchback, which instantly makes the R50 a lot more useful than its ancestor, but the boot is still meagre. Many R50s were ordered with an option pack, that for the Mini One dubbed Salt while the Cooper could be had with Pepper (Salt plus 15in alloy wheels and chrome bumper inserts) or Chili (part-leather interior, huggier seats, stiffer suspension, 16in wheels and a rear spoiler). Beyond that lay plenty more scope for personalisation, so check exactly what an R50 that catches your fancy actually has, or has not, got.
How much does an R50 Mini cost?
We can't use Hagerty's own valuation tool here because it doesn't yet include any BMW-era Minis. A trawl of an enthusiasts' classified website revealed a high of £4250 for a 2006 R50 with just 31,000 miles, and a low of £950 for a 2005 car with 115,000 miles covered.
Between these extremes, mileage and condition affect the prices more than the year, although there is a sense among devotees of the very earliest cars that a Y-registration is starting to carry a premium. In which case, the 69,800-mile example we found sounds good value at £2250, although such a car is likely to have sold for around £500 less than that two or three years ago.
What goes wrong, and what should you look for when buying an R50 Mini?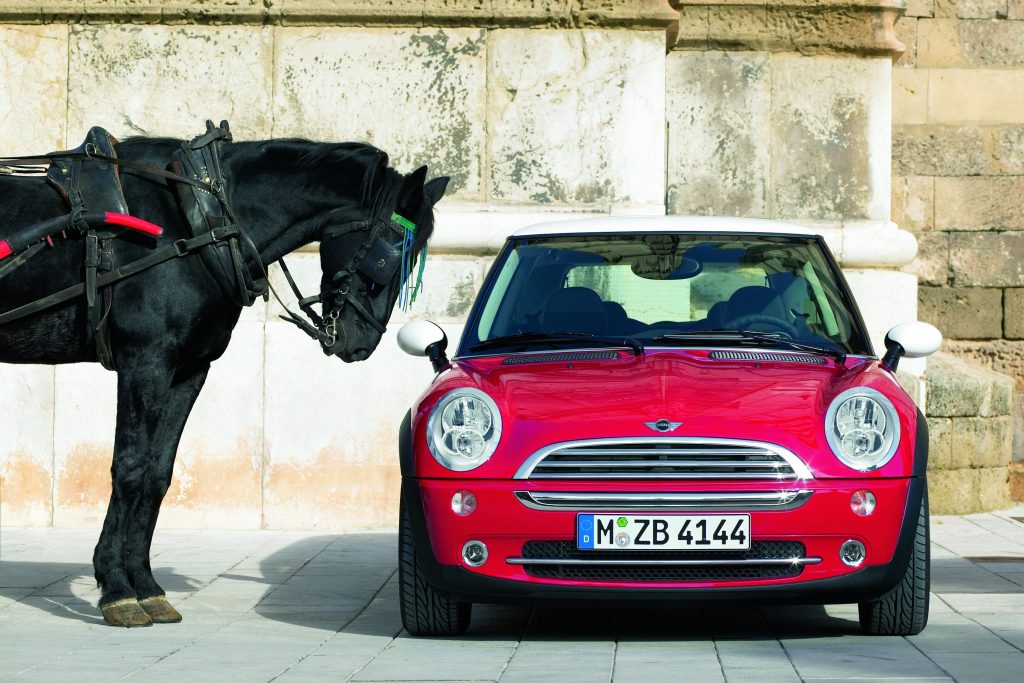 Many of these cars have covered hefty mileages by now, more so than many surviving 'traditional classics', because they are innately durable modern-era cars. But eventually the miles catch up, helped by the passage of up to decades, and things that older classics didn't have can start to give trouble.
Examples of such things are the tyre-pressure monitors which can tell fibs (there's no spare wheel, by the way, just a can of repair liquid), ABS sensors, maybe an airbag warning light. So check the warning lights, and find out if, and why, they're on when they shouldn't be.
While sitting inside your speculative R50, check that the seat-back releases operate correctly ­– the mechanism is prone to breaking – and that the frameless door glasses retract and rise as they should as the door is opened and closed. And, indeed, that they power right down and right up, as motor or mechanism failure is quite common.
Now outside again, it's worth checking that the bonnet – virtually the whole visible front end apart from the bumper – fits correctly with even gaps. The headlights and plastic wheelarch trims stay attached to the bonnet as it is raised. You're unlikely to find rust in the body panels, although lacquer peel is common. Surface rust is more likely underneath, especially on suspension arms and subframes, so check that it hasn't developed to the stage where it is weakening those components. The steel brake pipes could be suffering by now, too.
The Tritec engine is a strong, simple unit with an iron block and a chain drive to its single overhead camshaft, although 16 valves, multipoint injection and modern management give it proper millennial sophistication. Problems are rare, apart from oil leaks or the possibility of a blowing head gasket. That can happen if the coolant level has run low, or there's an airlock in the system because it hasn't been bled properly after an antifreeze change or repair work.
The gearbox fitted to the first R50s – a Rover development of Peugeot-Citroën's MA unit, renamed R65 or the 'Midlands gearbox' – is less robust. Its bearings can become noisy at surprisingly low mileages, especially if it has suffered an oil leak, so listen for a whine, a rumble or a drone on the move. Post-2004 cars have a stronger Getrag gearbox.
If a Mini One you're considering is an automatic, the gearbox will be a continuously-variable unit with six 'virtual' ratios that can be selected manually if desired. It's an acquired taste, takes a substantial edge off the performance and nowadays might well not be behaving as it should, so check that you're happy with the driving experience. Also prone to premature failure is the electric power steering pump, again betrayed by a whine which will vary with steering effort.
On the test drive, check for knocks and rattle from the suspension, which can indicate worn bushes, balljoints or damper internals and are likely on high-mileage cars. Replacement of such worn parts is mostly straightforward and the R50 is well served by aftermarket parts suppliers – and, of course, by official Mini dealers.
Much praised for its visual and tactile quality when new, the interior isn't quite as robust as it first seemed and can become home to some rattles and squeaks over the years. A favourite is at the interface between the two sections of the dashboard's top. Squirting silicone spray along the join can improve things.
Given that R50s are relatively new by classic standards, there's a good chance that a proper service history exists. If so, it's worth having and perusing in detail.
So, which is the right R50 Mini for you?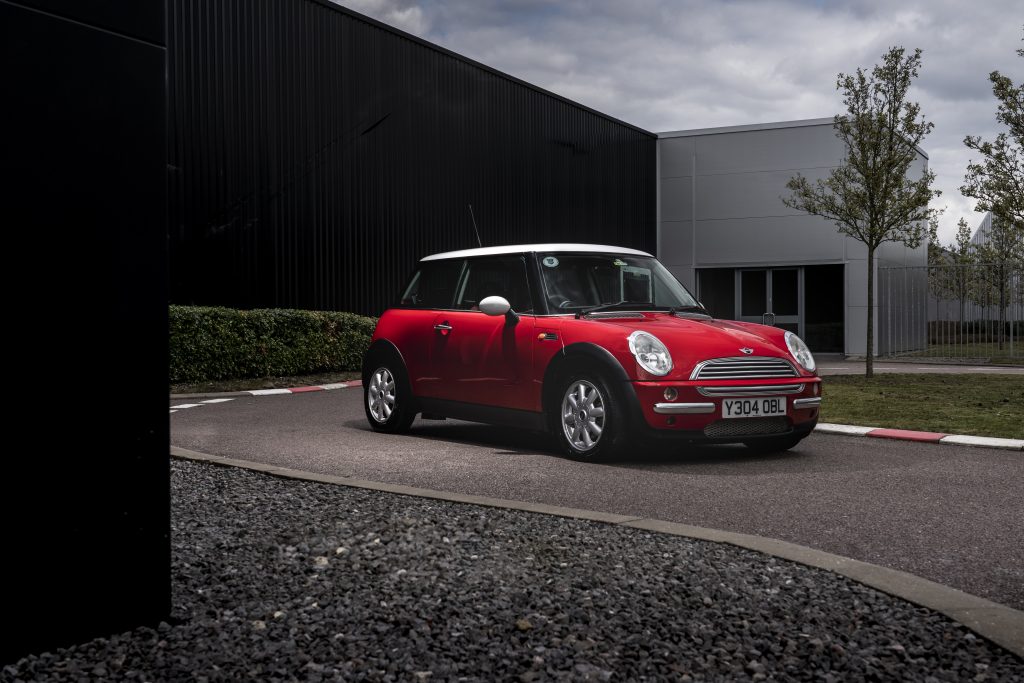 Don't disregard the gentle Mini One, which might have led an easier life yet can readily be uprated to Cooper power. But a Mini Cooper sounds more appealing and, in standard form, is – especially with the popular Pepper pack, which makes for a more pleasant Mini overall than a firm-riding, full-on Chili Mini can be on today's pock-marked roads.
In classic terms, the older your R50, the better. Cars with the red interior that was offered for only a few months after launch are particularly prized by the Y-reg fans, and from such vagaries of marketing or production are future stars made.
So, could a Y-reg R50 be the Next Big, or at least Middle-Sized, Thing? It's a strong possibility. So if you see a really good example, our advice is to snap it up.
Read more
Buying Guide: Porsche 911 996 (1997 to 2004)
Our classics: 2004 Mini Cooper S
Future classic: MINI Cooper (R50)