BMW picked its moment perfectly in 1976 to launch the E24 6 Series. Porsche was still reliant on the air-cooled 911 as its flag-bearer, with the 928 still two years away, while the Mercedes SLC was a bit gawky and nowhere near as sporting the BMW. An Aston Martin V8 was way more expensive and a Maserati Khamsin couldn't muster anything like the sales volume, which left just the Jaguar XJ-S, a bold car but one hampered by a thirsty V12 engine and questionable build quality in the 1970s.
The sharp Paul Bracq coupé styling was bang up to date and had just the right amount of menace to its shark-nosed front, while inside were four proper seats. BMW was happy to make the 6 Series more of a grand tourer than the E9 coupés that it took over from as the broader brief would translate into greater sales. This faith was rewarded as the E24 went on to sell 86,216 cars in a 13-year production life.
How much is your car to insure? Find out in four easy steps.
Get a quote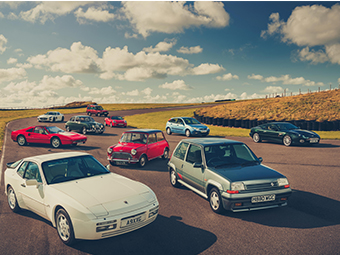 It all started in 1976 with the 630CS and 633CSi, the latter using fuel injection to squeeze out another 15bhp to give 200bhp. These early 6 Series were offered with a four-speed manual transmission, then a five-speed manual gearbox with dogleg first gear or an automatic transmission. To begin with, the E24 was constructed by Karmann, until mid-1977 when BMW took the build in-house and Karmann only produced the steel shell of the 6 Series. These very early Karmann-built cars are among the rarest and most sought-after E24 models.
In 1978, BMW replaced the 633CSi with the definitive E24 635CSi. It used a 3453cc M30 straight-six with 215bhp and a new close-ratio five-speed manual or four-speed auto 'box. It was good for 0-60mph in 7.3 seconds and could reach 140mph on the autobahn. A year later, rationalisation saw the 630CS give way to the 628CSi as the company embraced fuel injection, while 1982 saw what BMW calls an LCI, or Life Cycle Impulse, and what the rest of us would call a facelift. On the outside, this was more of a detail tidy up, but underneath the E24 swapped the older E12 5 Series-based suspension, brakes and electronics for the up-to-date versions from the E28 5 Series. This also brought a different engine for the 635CSi with a 3430cc unit from the 528i but still providing 215bhp.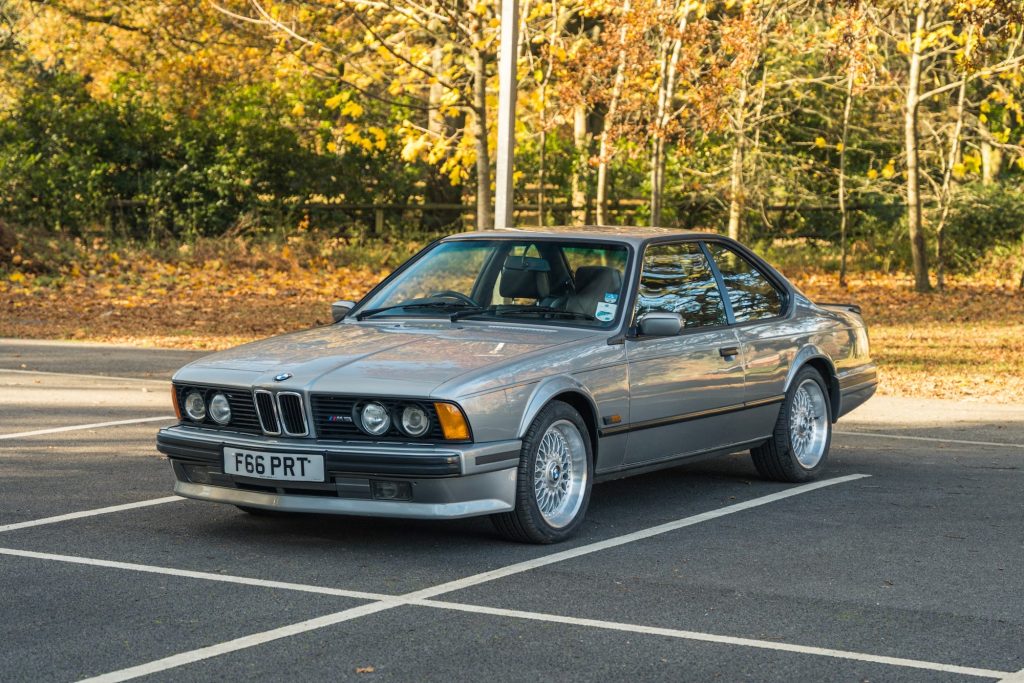 For 1984, BMW gave its rivals plenty to think about when it introduced the M635CSi. This model used an updated version of the M1 supercar's M88 six-cylinder engine with 286bhp, which delivered 0-60mph in 6.5 seconds and 158mph flat out. For the US and Japan, this model was simply named M6 and used an S38 straight-six to meet emissions laws, but it also meant getting by with 256bhp. Either way, both European and US models had a limited slip differential, firmer damping, and lowered suspension.
Today, as a handsome four-seat coupé that is comfortable with everyday use while delivering a superb drive, the E24 6 Series is still one of the more affordable ways into a classic BMW, unless your heart is set on the much rarer and pricier M635CSi. Buy carefully and the 6 Series will be easy to maintain and effortlessly elegant.
What's a BMW 6 Series like to drive?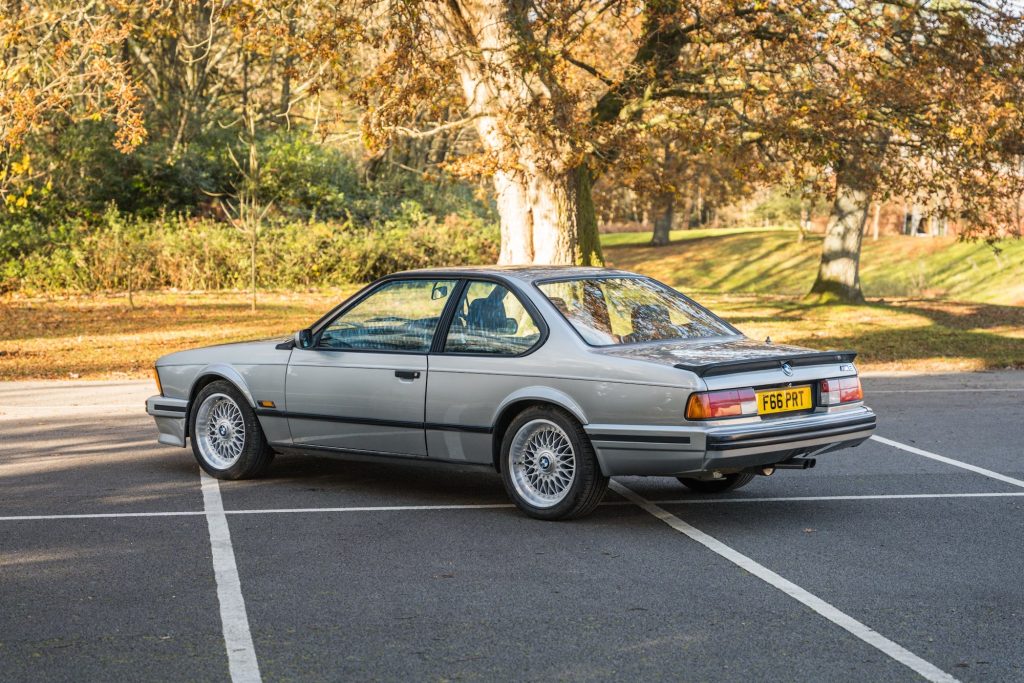 Where the E9 coupés from BMW have two wheels firmly in the 1960s to the way they drive, even an early E24 6 Series feels very much a product for the 1980s. That's a testament to how right BMW got this car from the very start. With weight kept under 1.5-tonnes, it feels light on its feet even with the least powerful 628CSi's engine up front. Most cars on sale are 635CSi models, many with the automatic gearbox, and they offer a healthy turn of speed in modern traffic. The four-speed Getrag auto is smooth and it also has a switchable sport mode to hang on to gears for a bit longer. This doesn't make the car any swifter in reality, but it does let you hear that wonderful straight-six to its full, singing potential.
Don't dismiss the 628CSi as it still feels quick and its smaller engine is very happy to rev. However, if you want the greatest E24 experience, the M635CSi does not disappoint. Fast even in modern terms, there's a pleasing manner in the way the engine builds revs and lets you know as the note changes and hardens. You'll also appreciate the firmer damping and better body control of the M635CSi on twisty roads. It feels a sports car whereas others models have a grand touring character. This isn't a criticism of the rest of the E24 range; just know that you cannot hustle them to the same extent as the M model with its sharper steering and improved grip.
At a steady cruise on the motorway, which is something the E24 is capable at, there's a little wind noise from around the windows and front screen, but nothing excessive. It's the same story with tyre noise, so long distances in a sorted 6 Series are to be relished rather than endured. Add in seating that can accommodate four, plus a decent boot, and this is an ideal classic for tours. You even get air conditioning in many cars that was offered when new. In town, the large glass area makes driving the BMW an easy affair and the power steering provides enough help at parking speeds.
How much does a 6 Series cost?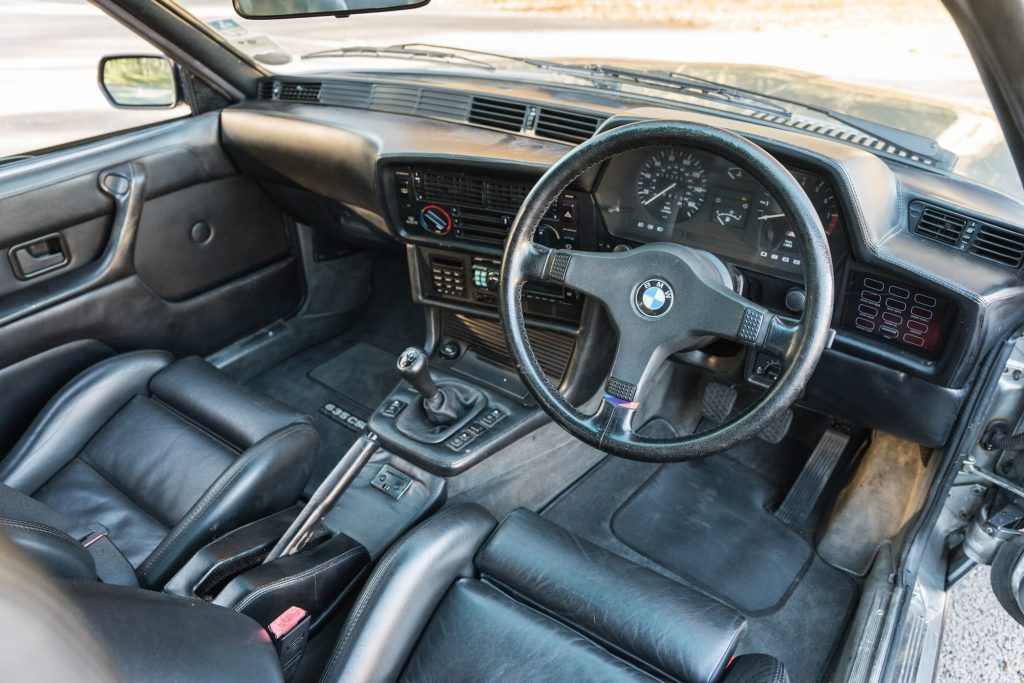 As with many classics, early models and the performance version command a premium. If you can find a 630CS or 633CSi from the first 18 months of production complete with an original dogleg five-speed manual gearbox, you've hit the jackpot for many collectors. Reckon on paying anything from £25,000 for a tidy car all the way to £50,000 for a mint example. For the M635CSi, usable cars start at £30,000 but will need a good deal of work to make them perfect. As a result, paying around £70,000 for an immaculate example is likely to be cheaper in the long run.
If those sorts of values make you pause for thought, don't panic as the rest of the E24 6 Series line-up is much more within reach. Prices for 633CSi, 628CSi and 635CSi models all kick off at about £12,000 for ones that can be driven and enjoyed while improving them over time. Anything significantly cheaper than this is almost certainly a restoration project that will cost far more to sort than it will be worth. Spend £25,000 and you're into the realms of very smart cars, while the best will run high into the £40,000 bracket.
What goes wrong and what should you look for?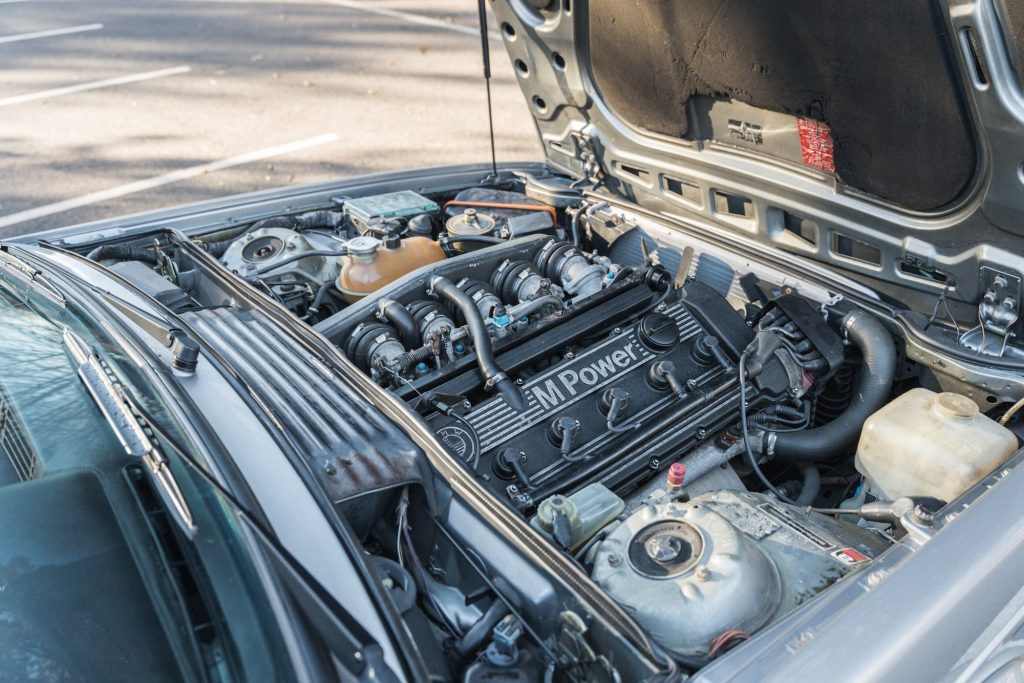 Surprise, surprise, rust is the first item on the list of things to check for when considering an E24 6 Series. Take a good look at the front wings, inner footwells, rear suspension towers, and door bottoms that have drain holes which clog with dirt. Same goes for the sills and sunroof, which also have drains that get silted up. Look in the boot for signs of damp or rust caused by brittle rear lamp rubber gaskets. Front bumpers and lower valance are prone to damage and expensive to replace, while the electrically operated windows can become sticky with lack of use. Regreasing the runners is the simple fix for this.
Next up are the mechanical parts, which are generally robust and fairly simple to work on at home. Make sure all of the electrics and relays are in good visual condition as a starting point, and look for original-spec Bosch spark plugs as a sign of good maintenance. Uneven running from start-up is most likely a sticking idle valve control, which is usually sorted by giving it a clean. More serious is if the radiator has become blocked with age as it will lead to a warped cylinder head due to overheating. With the M635CSi, the timing chain is the only major concern and it should be replaced every 100,000 miles or 10 years. If there's no evidence of it being done in the service history, budget for this in the price.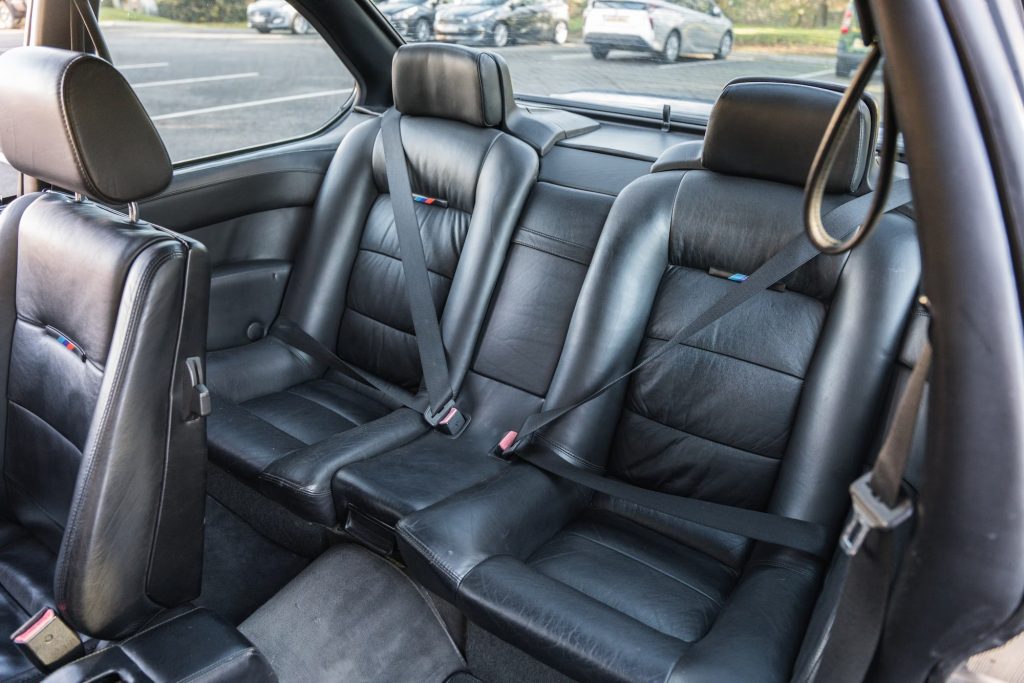 Both manual and automatic gearboxes are strong and should change smoothly. Clutches in the manual cars are robust, too. Elsewhere, early cars came with ventilated rear disc brakes that are not that effective, so many will have been updated to the later car's solid rear discs. ABS anti-lock brakes were an option on the E24 from 1980, so make sure the dash light goes out when the car is started if it's fitted. The most common fault with the ABS is a worn sensor. The suspension and steering are both straightforward to service and work on, so just feel for both working properly on a test drive. The E24 should feel taut and well controlled, with a supple ride.
On the inside of the 6 Series, many early cars had cloth upholstery that is now hard to find replacement material for, so make sure the cabin is in good condition. The seat base can crack and need welding to stop the chair from rocking, while the optional electric adjustment on some cars is fiddly to put right if it's not working. Leather interiors are expensive to replace but more straightforward, while the E24's plastics, buttons and switches are all robust. However, the service indicator in the main dash binnacle is prone to failing, but can be repaired by adding batteries to power it. Lastly, make sure the heating works for hot and cold as the control valve is a know weak spot in these cars.
Which is the right 6 Series for you?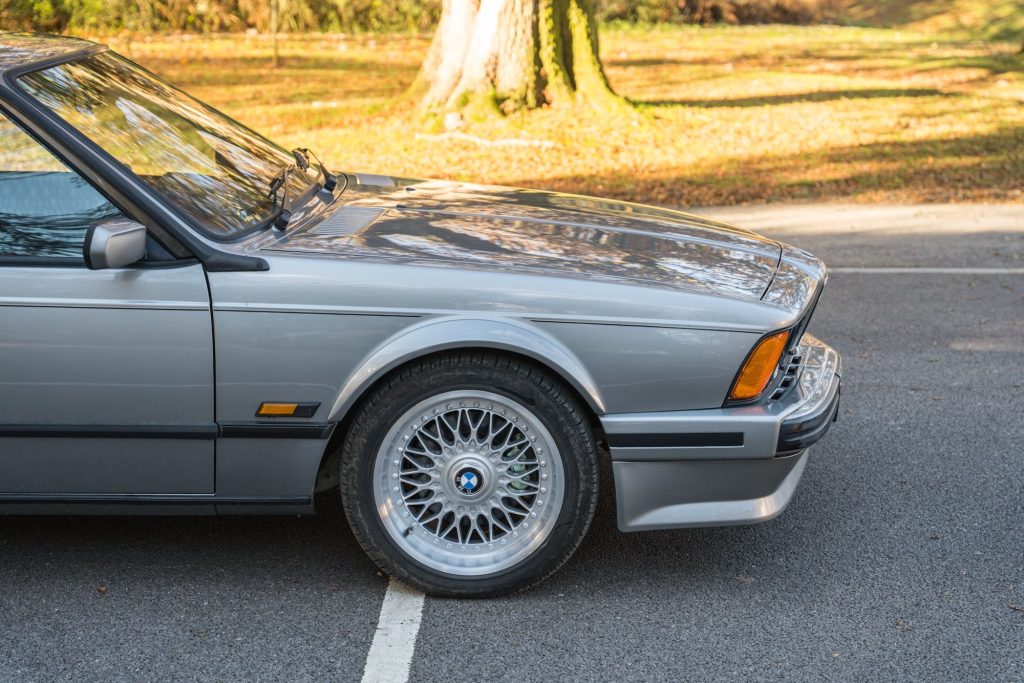 The E24 BMW 6 Series is a that drivers get hooked on, with many graduating from a perfectly usable car to immaculate and rarer models. Among the most desirable are the very early Karmann-built 630CS and 633CSi cars, though this is more for their rarity than any dynamic advantage. At the other end of the spectrum lies the M635CSi that is by far the quickest and best to drive E24, albeit at a considerable premium in price.
All of that leaves the post-facelift 635CSi from 1982-on as the best all-round bet for most E24 buyers. It has plenty of performance whether you want the five-speed manual gearbox or more common four-speed auto. There is a sufficient number around to choose from and be choosy about, and there's a good support network of specialists and clubs. Just as importantly, it's a great car to drive and one you can use as regularly as you like that's even capable of 400 miles on a fill of its tank. Find a tidy one and you'll have one of the most graceful, refined coupés ever made.
To browse all the Buyer's Guides from Hagerty, follow this link