BMW's glamorous 507 was a glorious commercial flop. A V8 roadster poised to win the hearts and minds of US buyers away from the Mercedes-Benz 300SL, just 252 units were built between 1956 and 1960.
It certainly hasn't harmed their value in modern times though, with concours examples cresting the £2 million mark. 507s belonging to John Surtees and the car's designer, Count Albrecht von Goertz, have sold in recent years for more than £3.8 million and £2.3 million respectively.
How much is your car to insure? Find out in four easy steps.
Get a quote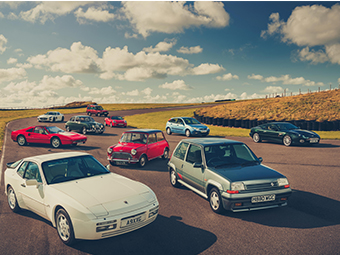 Bonhams, auctioneer for those two sales, will now try to find a new home for another 507: one that hasn't been seen in public for more than 40 years.
According to Autoblog, it's not the only 507 this family, based in Philadelphia, USA, happens to own, but how this 1957 Series II got here is a story all of its own. Its original owner bought it new in Caracas, Venezuela, before the current custodian acquired it in the Seventies, before shipping it home.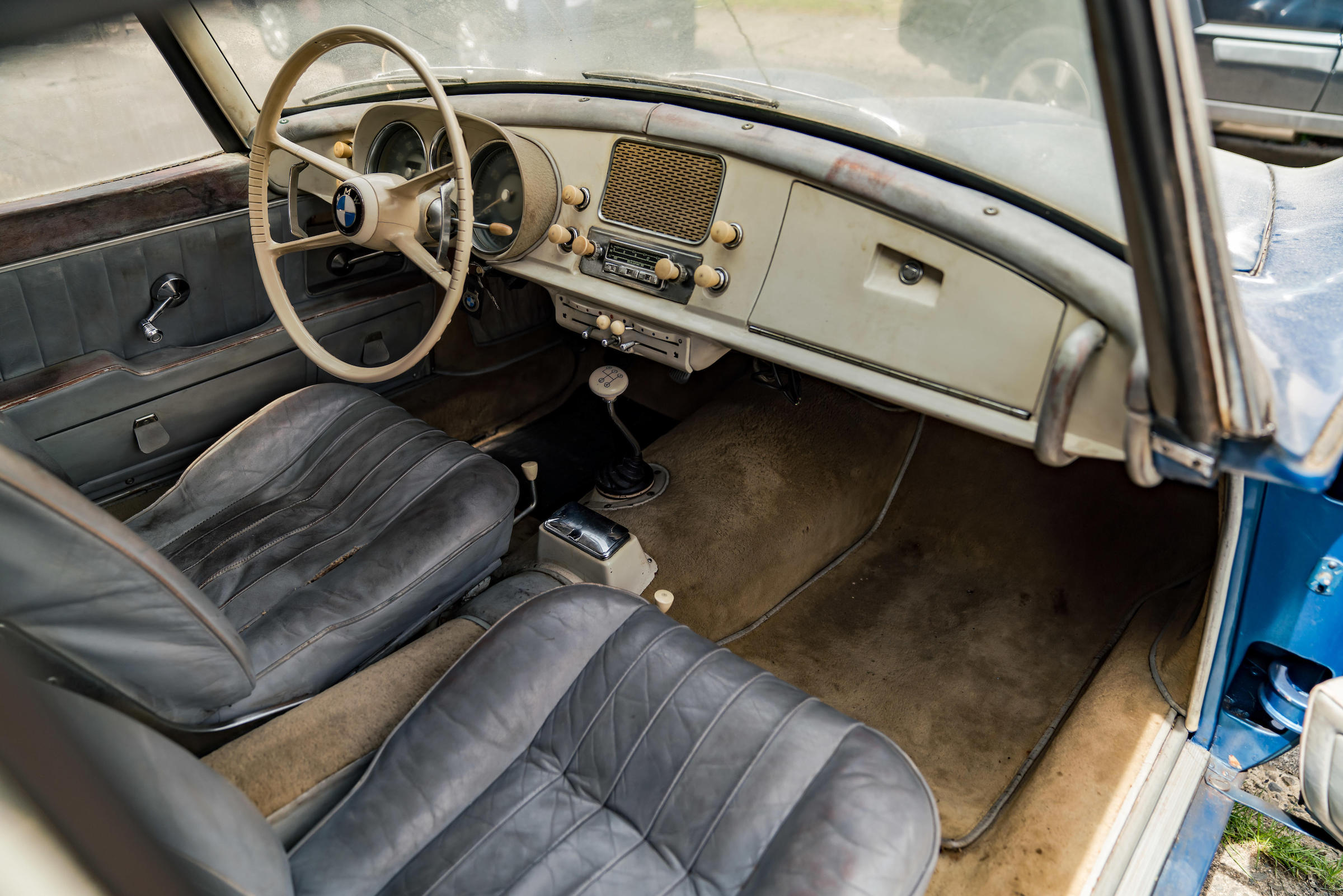 At some point during the family's tenure, it was sprayed in an Eighties shade of Pontiac Blue Metallic, but the glass, engine, interior, optional hard top and Rudge knock-off wheels are original to the car.
The dashboard and seats have clearly been enjoyed, while being a Series II, it benefits from a bigger boot, and a smaller fuel tank to stop the whiff of fuel from permeating into the cabin. Up front is the same 3.2-litre V8 that had appeared in the later 503 and 3.2 Super, uprated with a spicier cam and higher compression ratio to produce 150bhp.
There's no detail as to whether or not the 507 runs, but Bonhams estimates it to fetch between $1.8-2.2 (approximately £1.5 to £1.8 million – covering a broad spread of conditions) when it crosses the block on September 30, during the Audrain Concours Auction in Rhode Island. There is no reserve.
Read more
The BMW Z8 had 507 reasons to exist
Long fallen quiet, BMW's original Munich factory still houses legends
2021 BMW M4 review: Fast but never furious