Britain has probably produced more low-volume cars than any other nation, but if you want quirky, it's the French who rule. France is a country that produces mainstream cars that aren't mainstream, and you need look no further than the Matra-Simca Bagheera for the proof.
The Matra M530 was the predecessor to the Matra-Simca Bagheera. It was Matra's own project, but had never been a success in terms of sales, partly because its maker didn't have an established dealer network. Tying up with Simca would fix that problem at a stroke, and it would also give Matra access to a raft of oily bits that could underpin the M530's successor.
How much is your car to insure? Find out in four easy steps.
Get a quote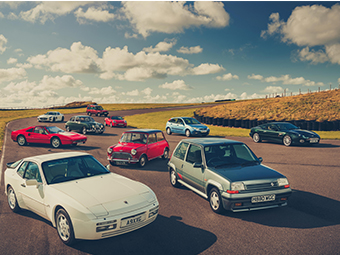 In the early 1970s, mid-engined sports cars were generally out of reach; only the Matra M530 and Lotus Europa were reasonably affordable. But rival companies had latched onto the benefits of sticking the motive power in the middle, which is why Porsche and Fiat introduced the 914 and the X1/9 respectively. Matra did some research and found that those in the market for a small sports car wanted more than two seats, but they also didn't want a cramped 2+2; the result was a car with three-abreast seating.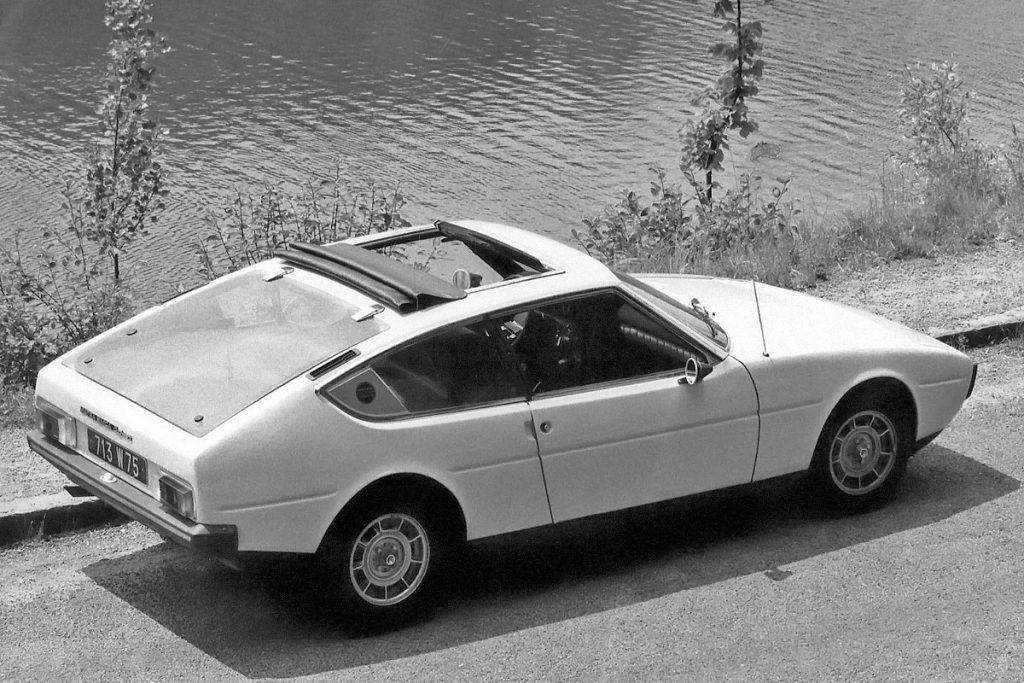 The man given the task of designing this new mid-engined three-seater (codenamed Project M550 by its maker) was Jean Toprieux, who widened the M530 by two inches and incorporated a flat floor, so that all occupants could be comfortable. After 11 prototypes had been built and tested, production of the new sports car got under way in March 1973, with customer sales beginning six months later. By the following summer more than 10,000 Bagheeras had been sold across Europe, although in 1975 the Bagheera was named as the most problematic new car by German motoring association ADAC.
Those who test drove the Bagheera loved its handling and roomy cabin, but the fitment of the Simca 1100 Ti's 1294cc four-cylinder engine guaranteed performance that was embarrassing for a sports car; when CAR magazine drove one of the first Bagheeras, its headline said it all: 'Sheep in wolf's clothing'. With just 83bhp and 78lb ft of torque, the Bagheera took a tardy 12.3 seconds to despatch the 0-60mph sprint according to Autocar (Matra-Simca claimed 11.5 seconds), while a 102mph top speed was hardly going to set anyone's pulse racing. More grunt was definitely needed.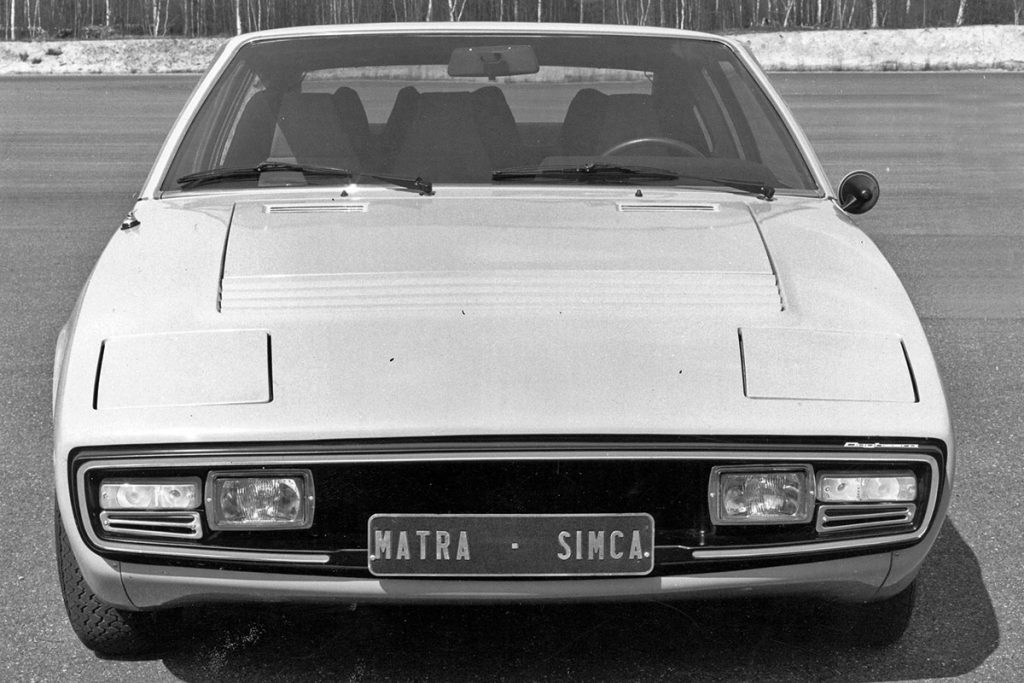 Matra-Simca responded by introducing the Bagheera S in mid-1975, with a 1442cc four-pot engine rated at 88bhp and 90lb ft of torque. Borrowed from the Chrysler Alpine, this engine offered more low-down torque, while the top speed was boosted to a claimed 115mph. Acceleration was slightly more exciting than before, at 11.6 seconds for the 0-62mph sprint, but it was the steering and handling that made the Bagheera such a delight to drive.
Although some UK magazines tested the 1.3-litre model, official UK imports didn't start until summer 1976, by which point a mildly facelifted Bagheera S had been introduced. As well as an elongated nose and revised tail panels, there were bigger bumpers and side windows, and it was in this form that selected Chrysler dealers were given the task of selling the left-hand drive-only Bagheera at a hefty £5370; the TR7 and X1/9 were more than £2000 less, and even the TVR 3000M was cheaper. Despite this disadvantage, several hundred Bagheeras were imported and according to the Matra Enthusiasts' Club UK, at least 65 were converted to right-hand drive at extra cost, by independent company Hodec.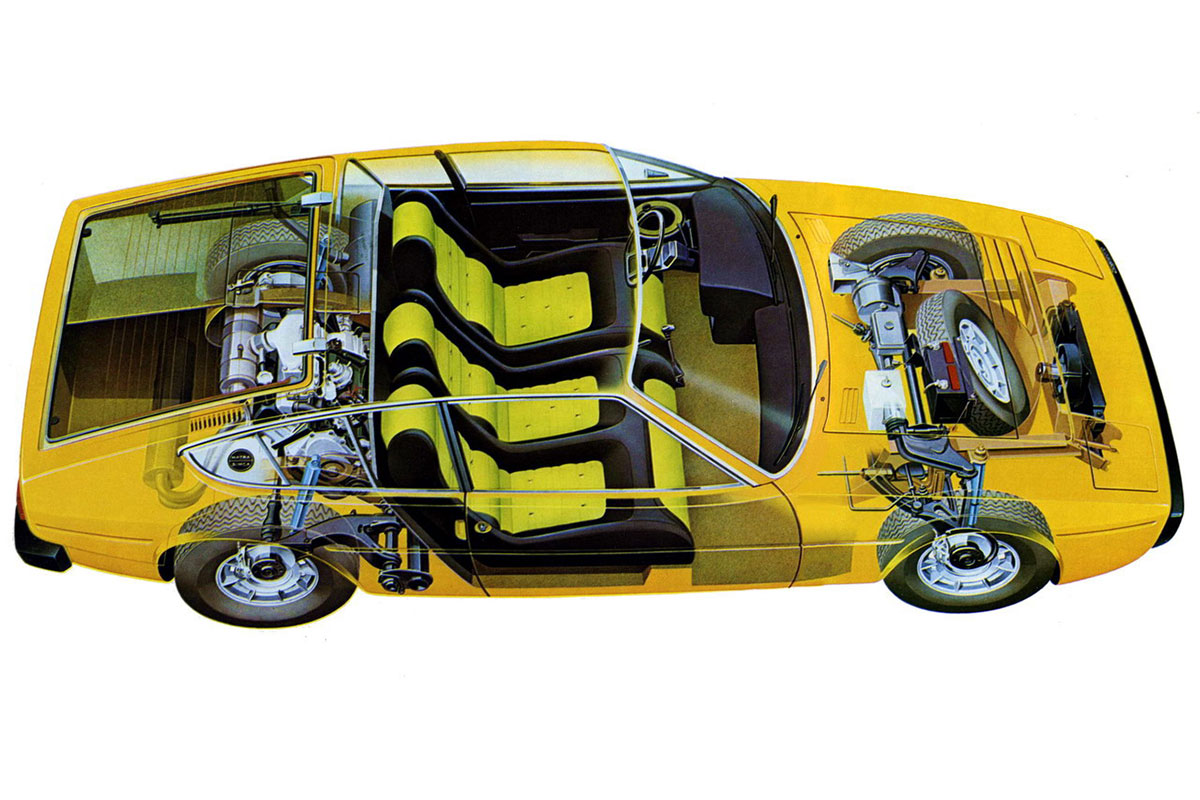 Peugeot took over Chrysler's European operation in August 1978, and a year later the Bagheera was killed off in the UK. Sales continued for a little bit longer in Europe though, with the cars wearing Talbot-Simca badges instead of Matra-Simca. In 1979 the 1294cc engine was dropped, leaving only the 1442cc unit, now with a five-speed manual gearbox; all previous Bagheeras had featured a four-speed transmission. But the Bagheera was on borrowed time and in April 1980 the final example was made, with production totalling 47,802. That was healthy enough for its maker to introduce a successor, another mid-engined three-seater in the form of the Matra Murena. We'll tell you all about it next week.
Read more
Cars That Time Forgot: Sunbeam Alpine by Harrington
8 inflation-busting roadsters for summer fun
Cars That Time Forgot: Maserati Quattroporte II