In the late 1980s there didn't seem to be any shortage of money, and with the global economy on a major high, a whole raft of ultra-luxurious cars appeared one after another. When boom turned to bust as the eighties became the nineties, most of these projects bit the dust, but there was one which somehow weathered the storm: the Jankel Tempest.
Based on the Chevrolet Corvette C4 and unveiled in December 1990, the Tempest was the brainchild of Panther Westwinds founder Robert Jankel. By this point Jankel had sold Panther after it had gone bust several years earlier, and his focus now was on running Robert Jankel Design and Le Marquis, two companies that stretched, chopped and tarted-up all sorts of luxury cars from Mercedes S-Classes to Rolls-Royce Silver Spirits and Bentley Mulsannes.
How much is your car to insure? Find out in four easy steps.
Get a quote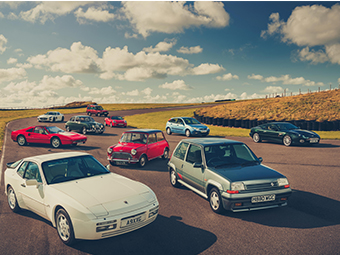 In 1988 Jankel released the Gold Label, a Bentley-based hyper-luxury coupé that was priced at a not-insignificant £450,000. While Jankel's client base was ultra-wealthy, at this price even the oil sheikhs weren't queuing up to buy. What was needed was something really fast, luxurious and stylish – but significantly less outrageously priced. The answer lay in rebodying a Corvette C4, calling it the Tempest, and charging a mere £121,000 for it.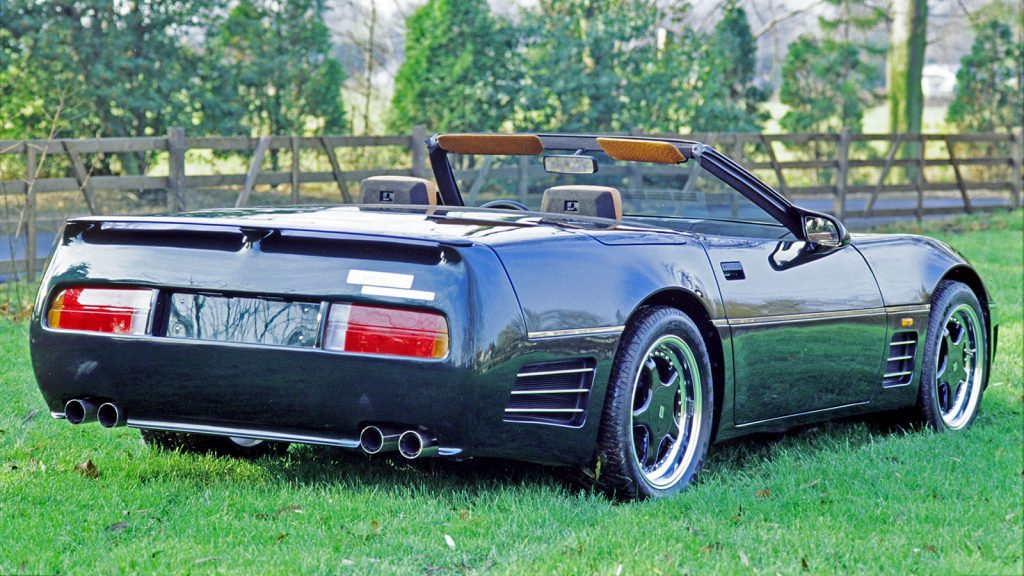 Jankel removed the Corvette's bodyshell and fitted a bespoke 'shell made of kevlar. It looked sensational, but incredibly there was no opening bootlid; instead you had to rummage around behind the two seats to access your luggage. Still, Jankel had paid attention to the important things, with the press car featuring blue neon lighting on the undersides, and an interior finished in imitation ostrich skin.
By the time Performance Car tested a Tempest in May 1992, Jankel claimed to have sold 23 examples of his 200mph supercar, which was also capable of 0-100mph in just 8.9 seconds, with 140mph following less than ten seconds later. Jankel's start point was a Corvette C4, but depending on how deep your pockets were, either much, or nearly all of it, was binned.
If you wanted to go the whole hog you opted for a supercharged 6.3-litre V8 that was tuned to give 530bhp and 608lb ft of torque. That was supposedly enough to get from 0-60mph in just 3.3 seconds, although the best that Performance Car could manage was a yawnworthy four seconds. However, the first three gears were all but unusable if there was any trace of moisture on the roads, such was the level of torque on tap.
If you didn't need quite this much performance, Jankel was happy to flog you a Tempest with a regular Corvette LT1 V8 in the nose, or if you wanted a half-way house he'd bolt on a supercharger to take it up to 370bhp. Hardly seems worth it…
Stick with the full-fat option and you got a water-injected all-alloy V8 that sent all of that power to the rear wheels via the same six-speed manual transmission that was used in the Lotus Carlton. Despite the fact that the Tempest could light up its rear Goodyear Eagles (315/35 ZR17s no less) with the slightest prod of the loud pedal, traction control was merely optional – but absolutely necessary unless you had the ability (and reflexes) of Ayrton Senna.
By the end of 1993, Tempest production was wound up. It's thought that about 35 Tempests had rolled out of Jankel's Surrey factory, virtually all of them exported to the Middle East. There's at least one in the UK though, which recently returned to the road after many years in storage.
Read more
Cars That Time Forgot: Vegantune Evante 140TC
Freeze Frame: Chevrolet Corvette production is go!
RUF CTR Yellowbird | Modified with Matt Farah