Welcome to Freeze Frame, our look back at moments from this week in automotive history.
30 June 1953 – The first Corvettes roll down the assembly line
Just six months after its public debut at 1953's GM Motorama event, the first examples of America's sports car, the Chevrolet Corvette, rolled off the assembly line at GM's facility in Flint, Michigan.
How much is your car to insure? Find out in four easy steps.
Get a quote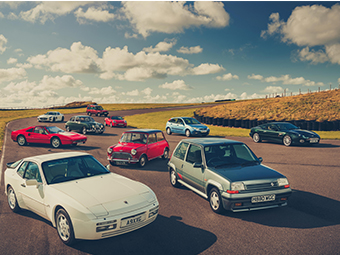 In many ways, the original Corvette, much like the current eighth generation model whose engine now sits behind the cabin rather than ahead of it, is something of an outlier in the Corvette lineage.
There's no doubting the 'Vette came of age in 1963 with the C2-generation Sting Ray, trading voluptuous lines for a more aggressive style that has persisted ever since. But the original, "C1" Corvette still set the template for what would become the world's best-selling sports car, with more than 1.7 million sold since 1953.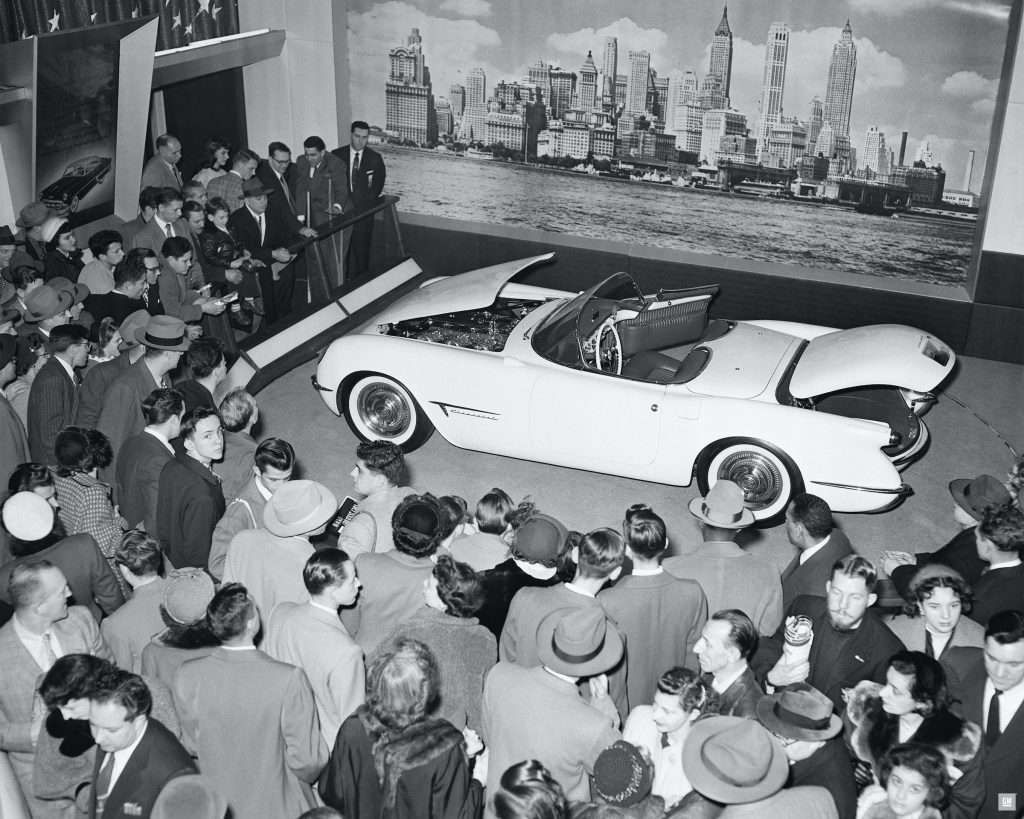 The concept of an open, two-seat sports car was familiar to American car buyers, but not to American marques. It took famed stylist Harley J. Earl to realise that America's soldiers had picked up a taste for European sports cars following the Second World War – most notably the Jaguar XK120 – and convinced GM's bean counters that there was a market for an American equivalent.
The project, dubbed EX-122 – the name nothing more exciting than "Experimental", and a serial number – got off the ground remarkably quickly. Development work began in 1951, and after a positive reception at the annual GM Motorama event in January 1953, the car was quickly rushed into production.
Earl's team had already decided on a fibreglass body during development of EX-122, to save both weight and cost but also to enable greater creative freedom than could be stamped from metal. Cost was pared further by using familiar mechanicals – something, in fairness, those European sports cars had been doing for decades (many in fact still relied on engines and chassis conceived prior to the war).
GM opted for a 3.8-litre "Blue Flame" inline six, originally intended for use in trucks, but with mechanical tappets, a higher-lift camshaft and a trio of single-barrel side-draught carbs, the unit was good for 150bhp. Power was sent through a two-speed Powerglide automatic.
Nevertheless, by the time the first 'Vettes rolled down the line on June 30, 1953, Earl's vision of a $2000 sports car, named for the Corvette class of warship, had become a costly $3513 cruiser. A slow-selling one too, and not the XK120 equivalent that Earl had imagined.
The softly-softly approach wouldn't last long. Barely had the first production Corvettes rolled off the line than engineers were already dropping V8s into EX-122 behind the scenes. Chevrolet introduced its new small-block V8 in 1954 and in 1955 the Corvette became an early recipient. The 195bhp unit transformed the car's performance, particularly when a three-speed manual was also added to the growing options list, and when the Corvette was refreshed with new styling and as much as 240bhp in 1956, sales finally picked up.
From 300 units in 1953, Chevrolet was moving more than 10,000 per year in 1960, and when the model was finally superceded by the Sting Ray in 1963, sales doubled. The Corvette is still going strong today, and while Earl's vision of an affordable roadster might have changed over the years, it remains definitively America's sports car.
Also read
Freeze Frame: Rotary revolution at 1991's Le Mans
11 alternatives to the Jaguar E-Type
Buyer's Guide: Ford Mustang (1964-1973)