Think De Tomaso and you probably think V8 power, with a fabulous exhaust note and huge reserves of performance. But that's not how things began for this enigmatic Italian brand, because its first car featured nothing more glorious than a Ford Cortina engine. Sure the Kent lump was mounted in the middle and the De Tomaso Vallelunga looked exotic, but this was still a car with a mere 105bhp on tap. However, the Valleunga was compact (3785mm long, 1100mm tall) and weighed just 700kg, plus it was fabulously slippery, so it was still capable of a claimed (but perhaps optimistic) 130mph.
Born in Argentina in 1928, Alessandro De Tomaso started out racing Maseratis and OSCAs in the 1950s, before moving into building single-seater racing cars in 1959; he would go on to try his hand at making F1, F3 and even Indianapolis racers. Then, in 1962, he decided that it was time to move into road car production, and his first effort was a car that could have laid claim to being the first mid-engined production sports car, if it hadn't been for the arrival of the Bonnet Djet in autumn 1962.
How much is your car to insure? Find out in four easy steps.
Get a quote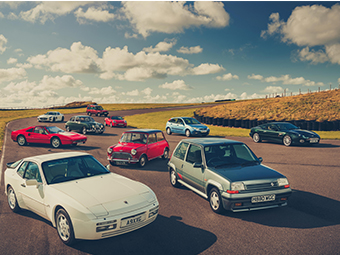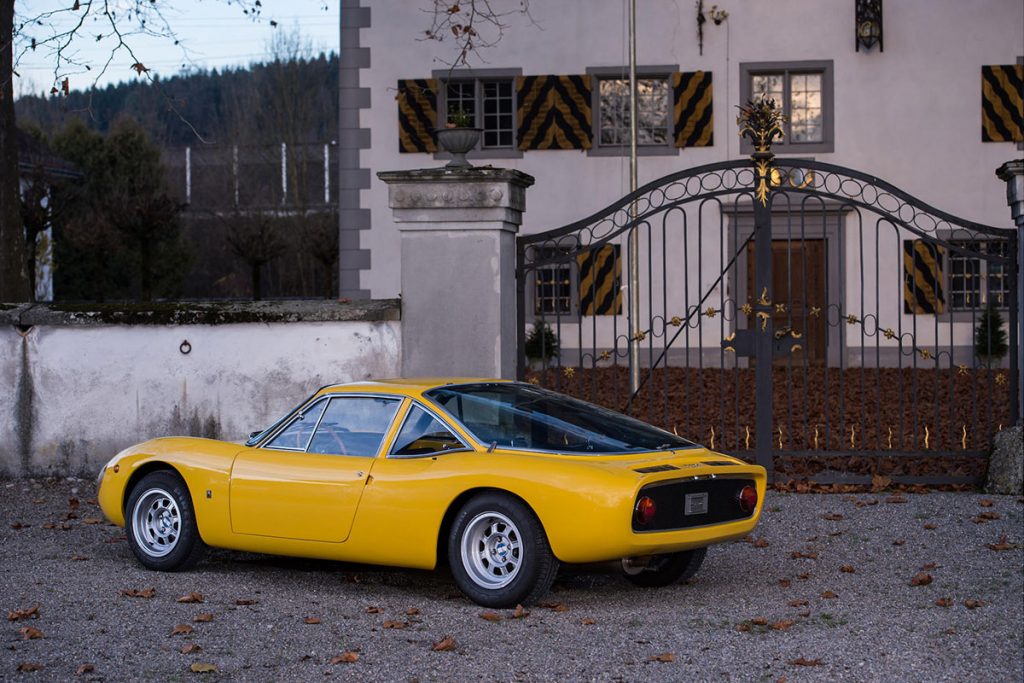 Named after the Rome-based circuit at which De Tomaso did much of his testing, the Vallelunga arrived in '63 and was advanced in its design. The four-cylinder engine and four-speed gearbox (soon upgraded to a five-speeder) acted as load bearers for the whole of the back end of the car. Bolted to the engine was an upturned U-section chassis, which opened out at the front of the car, to carry the suspension.
Borrowed from the Cortina 1500GT, the 1498cc four-cylinder engine sported a pair of Weber 40 DCOE carburettors, and for those who wanted some extra pep there was a 135bhp option. That power was sent to the back wheels via a modified Volkswagen gearbox fitted with Hewland gears. Across the top of the transmission was a crossmember which carried the top mounts for the rear suspension; this wasn't a car that was over-endowed with refinement.
There were disc brakes and independent suspension fitted front and rear, along with rack-and-pinion steering. The suspension was by unequal-length wishbones and coil springs with telescopic dampers, with an anti-roll bar at each end. Everything was rose-jointed and to top things off, De Tomaso even commissioned Campagnolo to cast some magnesium alloy wheels specially for the Vallelunga.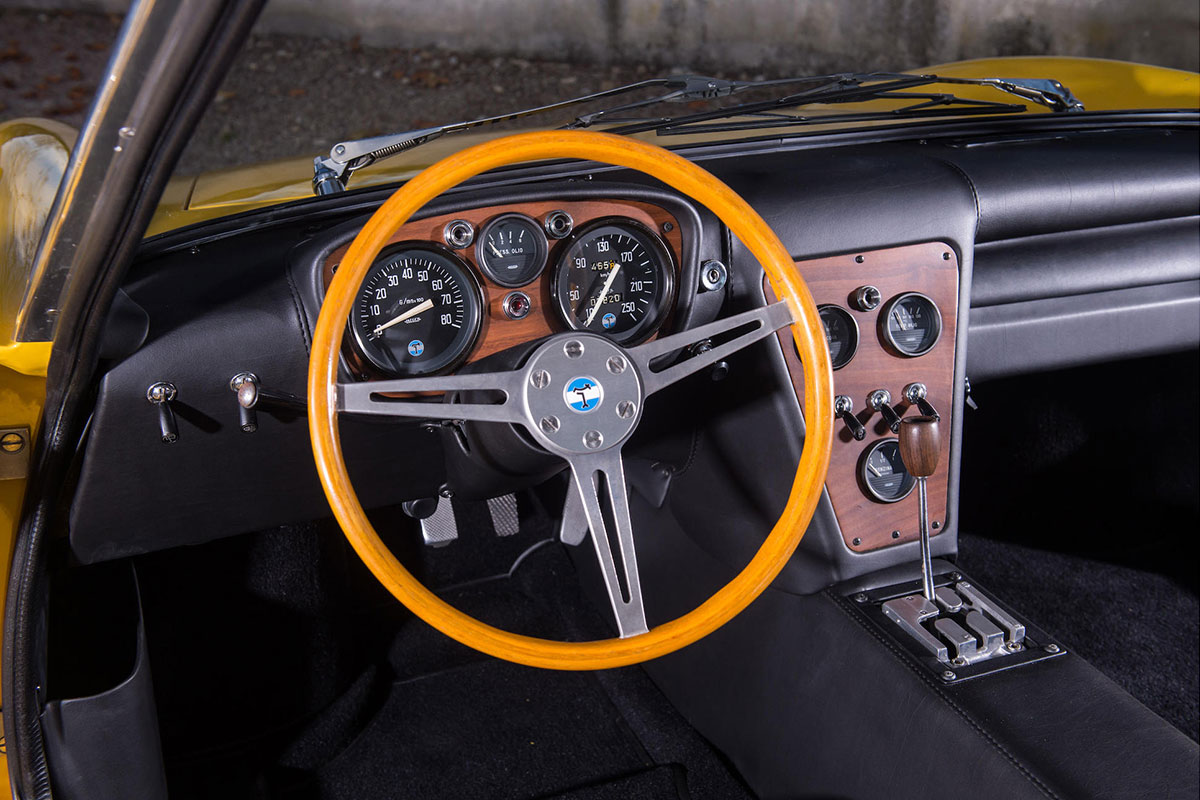 Making its debut in open-topped form at the 1963 Turin Salon, the Vallelunga roadster would remain a one-off. The next year a coupé made its debut, and it was this bodystyle that would account for all of the cars made apart from that initial prototype. While the roadster and first three (some claim five) coupés were bodied in aluminium, most Vallelungas featured a one-piece glassfibre bodyshell which was made by Ghia. Engine access was via a lift-up Perspex rear window and a removable plywood rear deck lid.
In this definitive production form the Vallelunga's dry weight distributioin was 47/53 front/rear, but by the time the aluminium fuel tank in the nose had been filled and two occupants were in the car, the weight distribution was a perfect 50/50. This, allied to its advanced mechanical specification, ensured that the baby De Tomaso was a blast to drive, if unrelentingly noisy.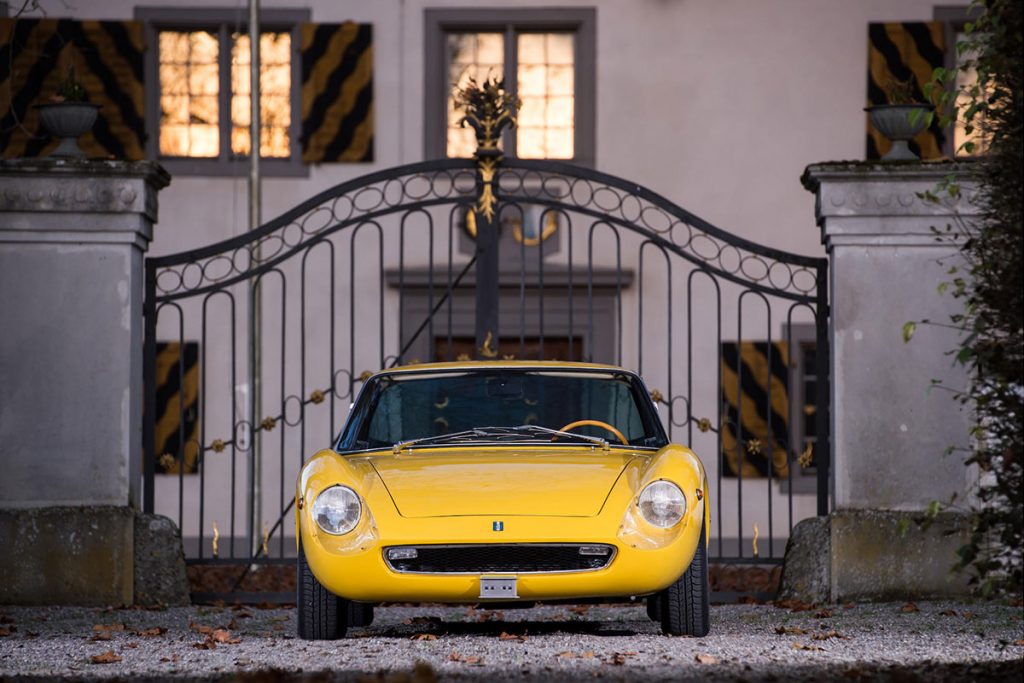 It was almost inevitable that the De Tomaso Vallelunga would be built in small numbers; it was a costly and compromised machine from an unknown brand. By the time the final Vallelunga was made in 1965, just 50 had been made by Ghia along with three aluminium-bodied protoypes and five alloy-bodied competition cars.
Just one of the Vallelungas made was right-hand drive and it was produced for Colonel Ronnie Hoare, Ferrari importer for the UK. His plan was to fit a 150bhp Lotus twin-cam engine to create a true pocket-sized road rocket, but he found the Vallelunga was simply too under-developed to be viable so he sold the car on in 1970, by which point De Tomaso was on the verge of unveiling his best-known car, the Pantera.
Read more
BMW considers legal action as Chinese Mini rip-off uncovered
Driving the Mercedes 300 SLR "Uhlenhaut coupé" – the world's most expensive car
Buying tyres? It's a pain in the exhaust pipe