Chinese car makers have form, shall we say, for re-imagining (read plagiarising) Western intellectual property, and especially so when it comes to cars.
You might recall the Chery QQ and Jiangling Landwind X7 as relatively recent examples, which paid… erm, 'homage' to the Daewoo Matiz and Range Rover Evoque aesthetically, if not mechanically.
How much is your car to insure? Find out in four easy steps.
Get a quote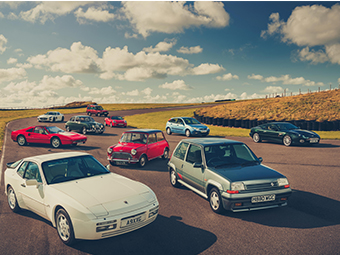 Lawsuits were filed in both cases, with the former ending in an out of court settlement and the latter in a landmark victory for Jaguar Land Rover, which saw the Chinese courts order Jiangling to cease production of its copycat Evoque.
But the latest offering, picked up by Car News China in a patent filing, is even more recognisable than Land Rover's fashionable SUV – as it seems to be almost identical in shape to the classic Mini.
The patent renderings are the work of an unfamiliar new firm known as Beijing Estech Technology Co. (well, they're the work of Alec Issigonis really, but you know what we mean) and what's presented resembles the British icon to an uncanny degree.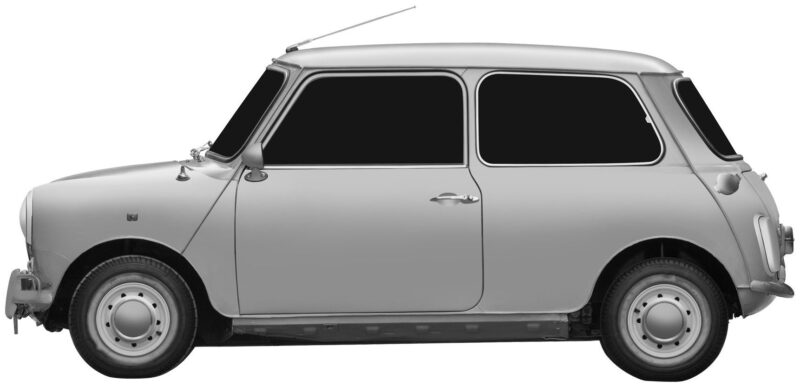 The proportions and details look to be effectively identical, though you'll notice no low-hanging sump or exhaust, both hinting at the car's electric powertrain.
It's unclear what Beijing Estech will be using as the basis for its car, but what we do know from the scant details posted is that the battery pack is in the floor, requiring structural changes from an original Mini. There's no word on where the motor is or where drive is going – factors less important to EV packaging than combustion vehicles.
Mini's parent firm, BMW, is unlikely to be amused, and has pursued infringements of its trademarks in the past. But despite JLR's success with the Landwind, it's not been historically easy for western companies to get Chinese courts on-side.
BMW Group told Hagerty, 'For the BMW Group, responsible and lawful conduct is an integral part of corporate values and a global guiding principle. We are examining legal action in connection with the targeted design protection of the classic Mini in China. Please understand that the company will not comment further at this point in time.'
Sympathetic battery-powered conversions of Minis are nothing new though. We drove a classic Mini converted by Oxfordshire-based Electrogenic just a few months back, while Swindon Powertrains' Swind E Mini is another option on the market. Even Mini itself is getting in on the act – and of course, Mini will also sell you a brand-new, electric-powered model fresh from the showroom floor. Where this new Chinese copy fits into the mix, we'll have to wait and see.
Read more
Why do I have to pick a side in the EV v ICE debate?
Electric classics to get their own race series by 2024
Everrati Series IIA review: Meddling with a national treasure turns out to be no bad thing