Britain's Recharged Heritage is offering an electric conversion for the the world's favourite small car, the Mini, but there's no small price to pay. Supply your own donor vehicle and it can be electrified for £42,500, or Recharged Heritage will build provide a complete car for £62,500.
The process is reversible, with not a single new hole drilled to accommodate the powertrain, and no weight is added either. Providing the motive power is an 18kWh battery, mated to a 72kW (97bhp) electric motor which spins to 14,000rpm.
In energy-saving Pure mode it will match an original 1275 GT by accelerating to 62 mph in 11.5 seconds and reaching a top speed of 78mph. Switch to Sport and it will cut three seconds off the 0-62mph run and top out at 92mph – in the same ballpark as those late Rover Cooper S 'Works' revivals by John Cooper Garages.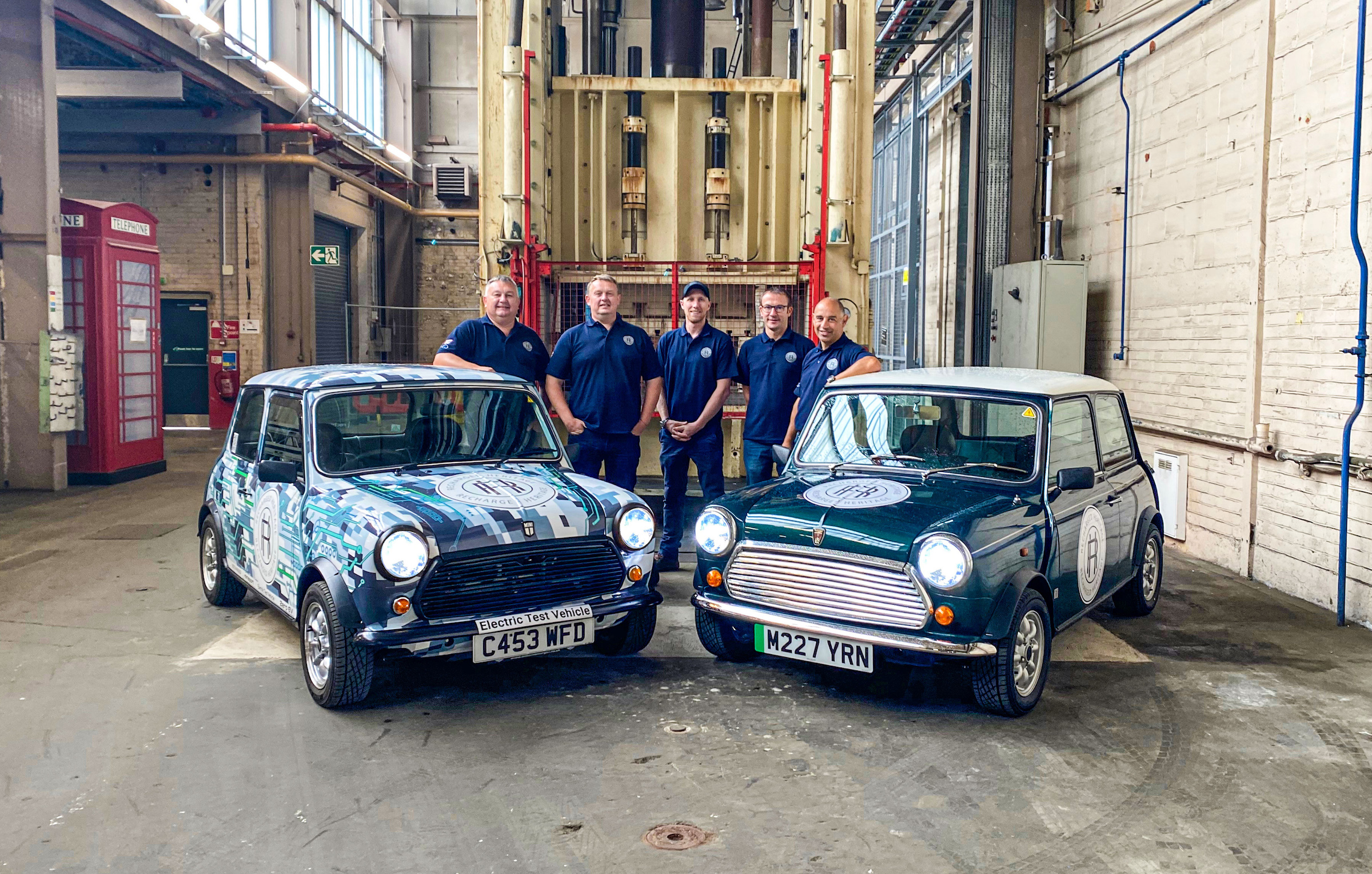 Range is just north of 100 miles and there's an on-board 6.6 kW charger which means it'll take around three hours to charge on a 7kW supply. More than quick enough for a home overnight charge, or perhaps a long lunch in one of the trendier parts of London.
Recharged Heritage is endorsed by BMW and run by former BMW man Tom Festa. You'll have seen its wares with the recent Paul Smith model (based on the original Paul Smith model). If you didn't wish to go down the 'official' route, there are more Mini-priced alternatives when it comes to electrifying the little wonder.
We've seen the likes of Swindon Powertrains, London Electric Cars, Electrogenic, and Aznom Automotive all tackle the British icon in recent years, so even if you can't afford the conversion cost of the Mini Recharged (and it's fair to say that none of the alternatives are exactly cheap), you can at least afford to be choosy.
Read more
Electrogenic Mini review: Exploring London in the perfect city car
1990s Paul Smith Mini special edition gets an electric twist
Classic EV conversion? No thanks – make my classic an e-bike style hybrid