It was designed by aircraft engineers and the wealthy entrepreneur behind it promised investors that they'd soon be on cloud nine. But the Davis Divan turned out to be a get-rich-quick scam that ended up plummeting to earth and seeing the company founder convicted of theft and sentenced to hard labour.
There have been hundreds of different three-wheeled cars over the years, and virtually all of them have lacked that fourth wheel because they're aimed at economy-minded drivers, or those who want the usability of a car but they have only a motorcycle licence. The Bond Minicar and Reliant Robin and Rialto were created for both such markets, whereas the Morgan three-wheeler was an alternative take on the sports car. Try to come up with a spacious three-wheeled family car that also offered decent performance and you'll probably struggle. Yet that's exactly what the Davis Divan was.
How much is your car to insure? Find out in four easy steps.
Get a quote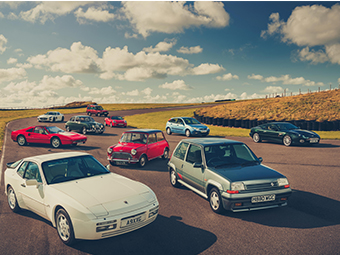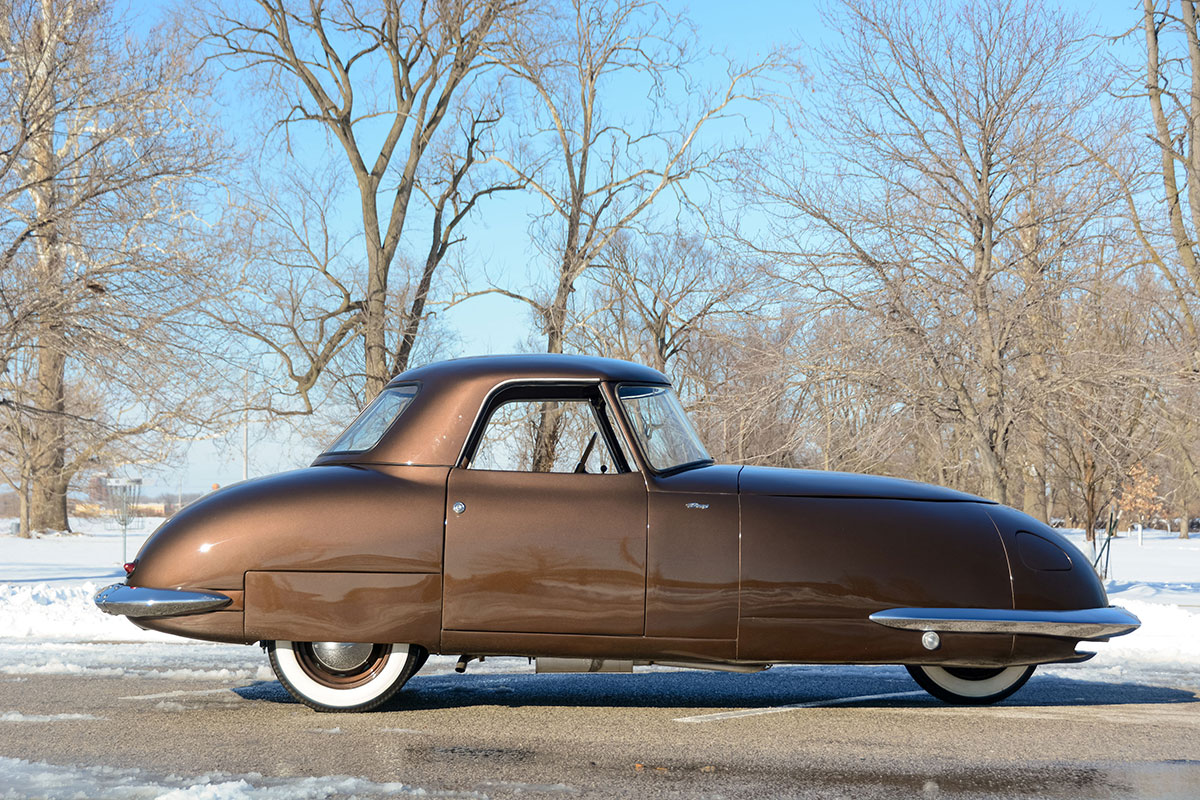 The man behind the Divan was Glenn Gordon Davis, an Indiana-born car dealer who in 1945 bought a unique Ford-based three-wheeler that had been built in 1941. Although the car had been created by Frank Kurtis (who would go on to found his own car company called Kurtis-Kraft, and build some impressive racing cars), Davis promoted the car through an array of large-circulation magazines including Life and Business Week. His plan was to call it the Californian and develop it to put it into production.
When Davis met Ford dealer Joe Charipar, he decided to shelve the Californian and start on a new project that was much more ambitious. In the post-war years there were lots of aircraft engineers and designers kicking their heels, so Davis decided to exploit this situation by recruiting more than 150 of them to work on his new family car. The deal was that they would invest their time in getting the new car ready for market, and when the company hit the big time they'd all be paid twice the going rate for their efforts. You had to applaud their optimism (or maybe desperation)…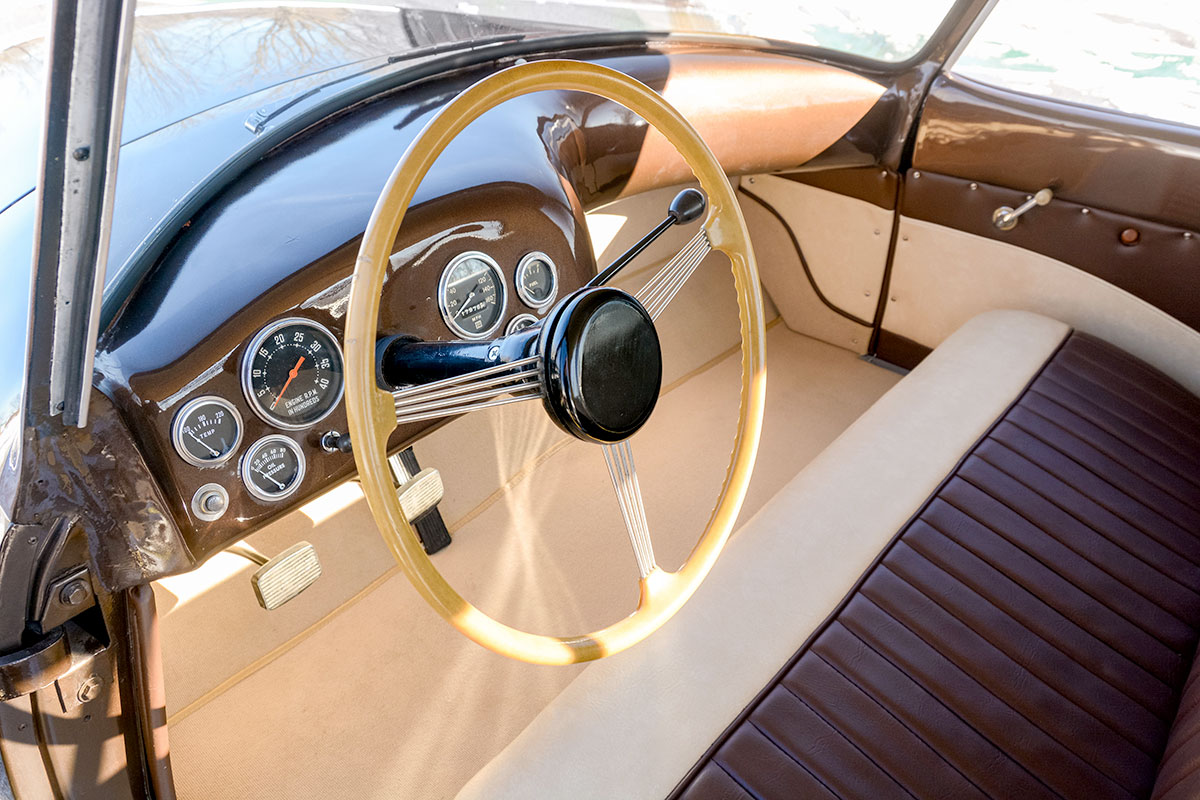 By the end of 1947 Davis' new car was ready to be revealed to the world, and it was pretty unconventional to say the least. It featured an aerodynamic aluminium bodyshell that consisted of 11 separate panels, and this was draped over a tubular frame. The door handles were flush, there were pop-up headlights activated by a lever, but the most striking thing was that there were just three wheels.
Despite the Divan's paucity of wheels, it was still almost 16 feet long with a 9-foot wheelbase. There was just one seat, but it was five feet wide which supposedly allowed four adults to sit abreast. Some of those 11 panels were held in place by aircraft-style Dzus fasteners so that they could be quickly and easily removed for servicing, while there were built-in hydraulic jacks that lifted the car off the ground for easier maintenance.
Power came from a 2.1-litre, four-cylinder side-valve engine that was mounted in the nose. Manufactured by Hercules of Ohio and usually fitted to tractors, the 60bhp powerplant gave the Divan a claimed top speed of 116mph with 60mpg potential; 80mph and 30mpg were probably more realistic. The power was sent to the rear wheels via a three-speed column-change manual transmission.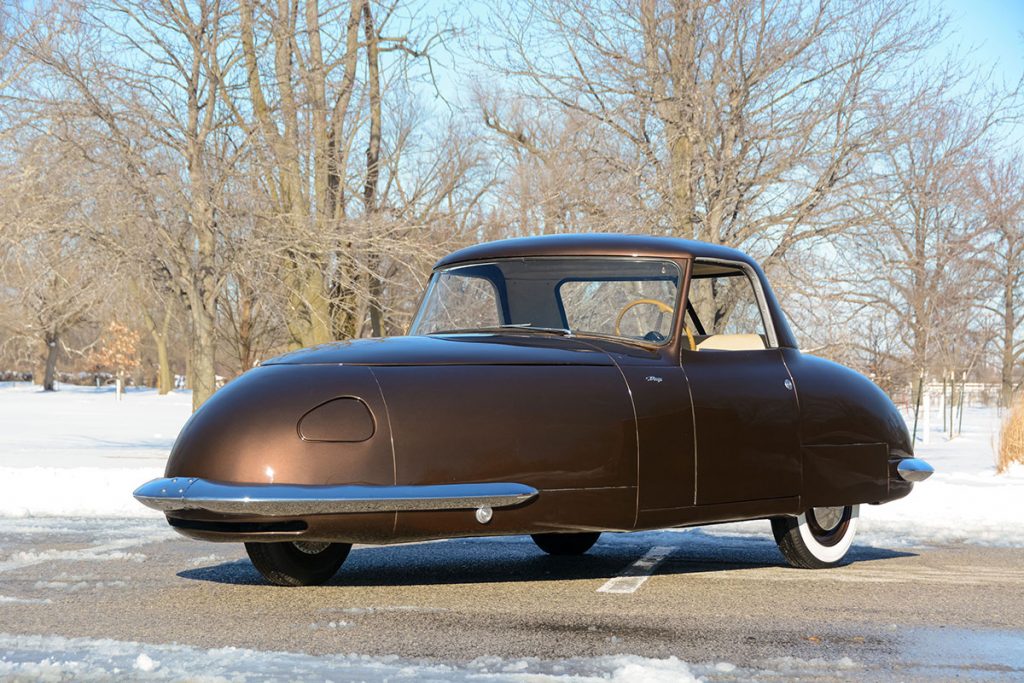 Once the Divan had been unveiled in late 1947, Davis started to recruit dealers who paid for the privilege of selling the new three-wheeler. Throughout 1948 more than 300 dealers had paid around $2 million between them, taken in by lines such as 'No car in any price class can boast better styling and engineering'. Davis claimed that 1000 Divans would be rolling off the production lines each day, in a former aircraft factory, in Van Nuys in California.
The problem was that Davis's factory had very little equipment in it, which is why when everything went belly up in May 1949, just 17 cars had been built, all of them prototypes with no customer cars made at all. Davis had been paying himself handsomely and when he was taken to court for fraud, many assumed that he had no intention of ever building any customer cars. He was convicted on 24 charges of grand theft and sentenced to two years' hard labour. Of the 17 Divans made, between 12 to 15 are believed to have survived. The car pictured here is one of the original prototypes, which was sold by RM Sotheby's in March 2022 for $125,000 (£96,000).
Who knows whether Davis served as inspiration for another great car con artist, Liz Carmichael, who wooed America in 1974.
Read more
In praise of a great British underdog – the Reliant Robin
The Death Eaters, Chapter 2: Reliant Regal
Liz Carmichael and the Dale car con of the 1970s