When it comes to failure and dearly departed brands, the British motor industry is, for better or worse, world famous. Let's take stock. Austin (1906–1989) is long absent, Frazer-Nash fell (1924–1957), Connaught (1952–1959) collapsed, Gordon-Keeble (1960–1961, 1964–1967) is gone, and even Daimler (1896–2012) disappeared.
However, if there's one thing Britain's industrialists, entrepreneurs and even those carrying the flame for the family know, it's how to dust themselves down and pick themselves up again. Several of the more than 500 heroic failures of Britain's car and motorcycle manufacturing have been revived over the years, with varying degrees of success, as you will soon see.
How much is your car to insure? Find out in four easy steps.
Get a quote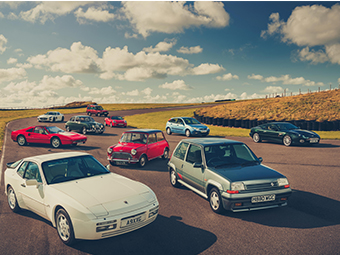 Allard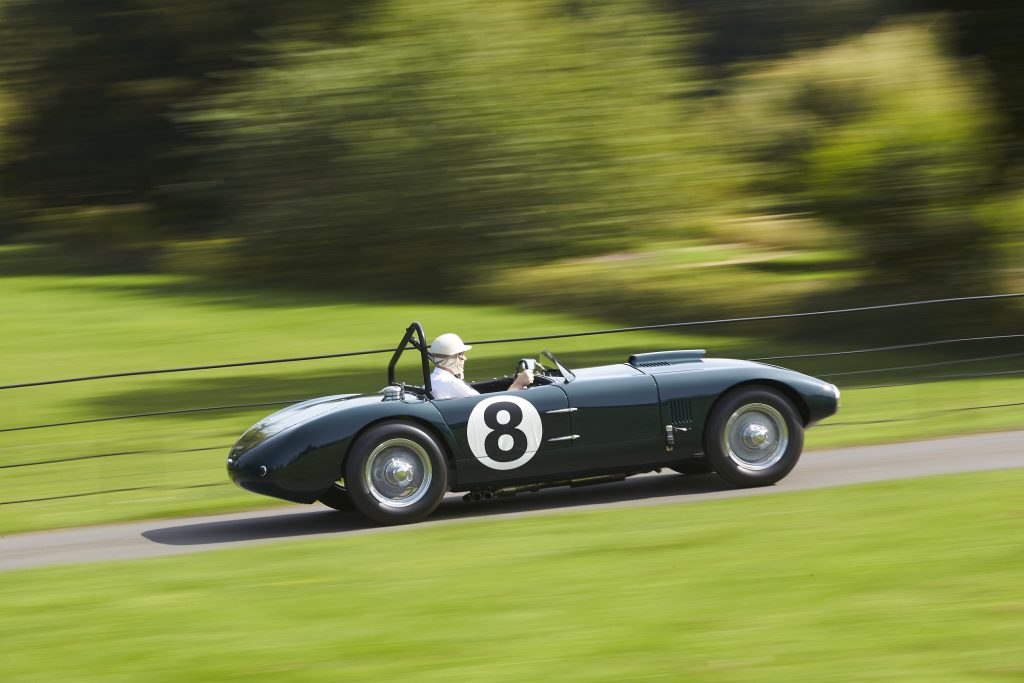 In 2020, some 65 years since it had ceased manufacturing, Allard once more began building its sports cars. Now run by Alan and Lloyd Allard, son and grandson of founder Sydney Allard, the company is carrying on where it left off by reproducing roadgoing and track-only versions of the 1950s Cadillac-powered specials which famously raced at Le Mans.
Alvis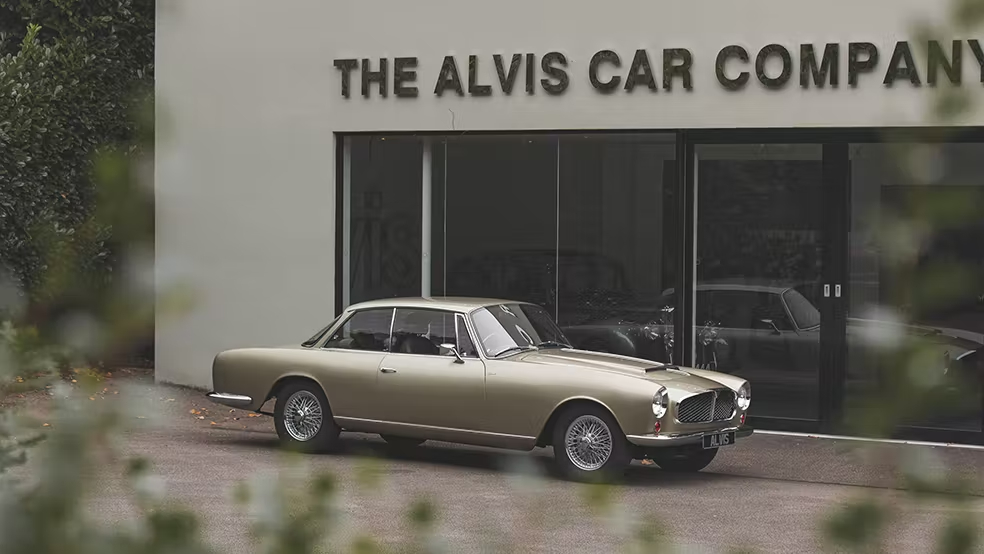 Austin, Morris, Rover, Riley, Triumph and Wolseley were all Great British brands that were absorbed and, ultimately, killed by the masterclass in mismanagement that was British Leyland. Alvis, which could trace its roots back to 1919 and was once one of Britain's most innovative car makers, met the same fate. While its military arm would battle on under various owners, the last Alvis road car, the TF21 was launched in 1966. Despite a top speed of 127 mph making it the fastest car the company had ever made, just 109 were sold. In 2012, however, Alvis was back, building continuations of its glorious 4.3-litre cars from the firm's heyday. You can step behind of scenes of Alvis here.
BRM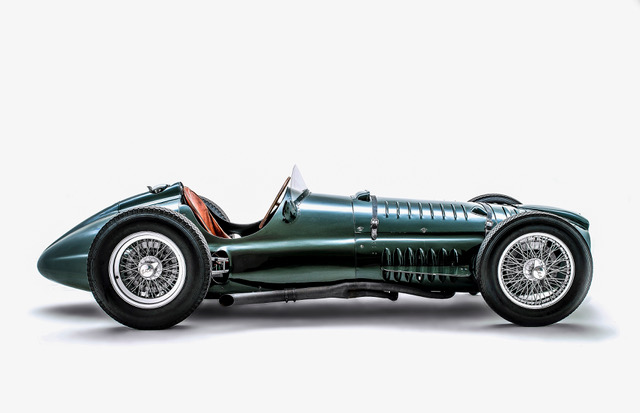 British Racing Motors was founded to give the country something to cheer in the post-war years – a piece of jingoistic engineering excellence that would see off all-comers on the Grand Prix circuit. Unfortunately it wasn't all Land of Hope and Glory, with the highly-complex 1.5-litre V16 engine and innovative suspension proving not exactly reliable. It was "without doubt the worst car I ever raced. It was a disgrace," said Stirling Moss. Despite this, the grandsons of BRM founder Sir Alfred Owen elected to bring the white elephant back to life with a run of three newly-built examples based on 20,000 original drawings.
BSA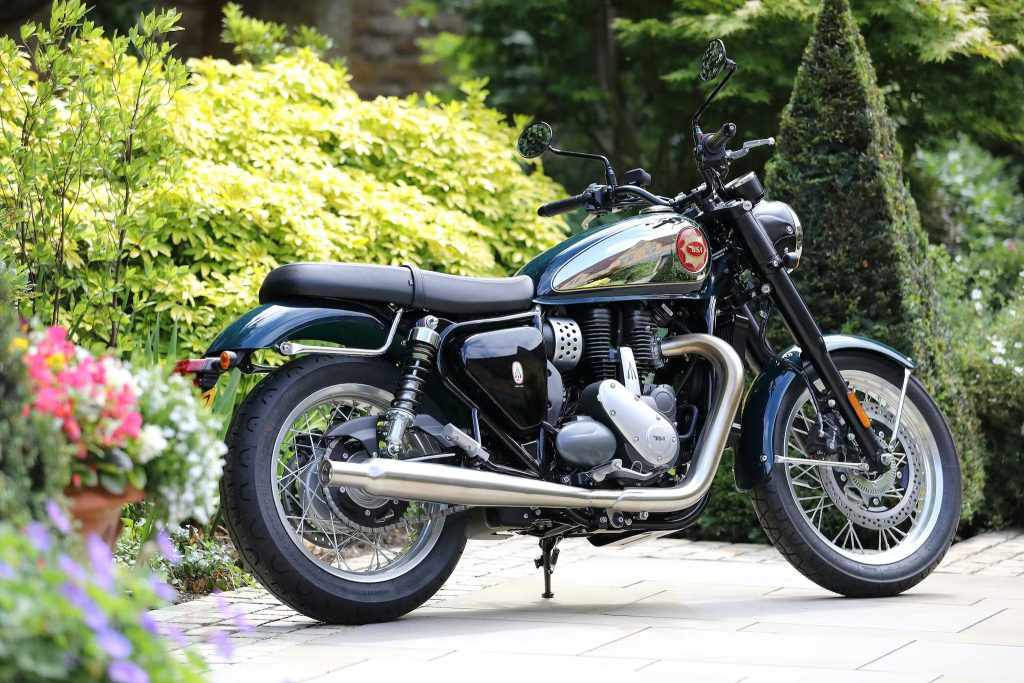 In the 1950s BSA was the biggest motorcycle maker in the world. Having purchased Triumph, one in four bikes sold across the globe were built in its factories. Despite this phenomenal success, the company accrued more and more debt and, after 63 years of uninterrupted production BSA closed its doors in 1973. Acquired by India's Mahindra Group in 2016, BSA launched its first new model in almost 50 years – a modern interpretation of the classic Gold Star, reviewed here.
Bristol
From its founding immediately after World War II to closure in 2011 Bristol Cars produced some of the quirkiest luxury cars in Britain. Inspired by aeronautical engineering, and powered by American muscle, machines such as the Beaufighter, Blenheim, and Brigand earned – some might say – an eccentric following. Efforts to revive Bristol began in 2015 with the announcement of "Project Pinnacle" and a two-seater roadster called the Bullet was revealed at Goodwood in 2016. In 2020 the car maker went into liquidation and its assets including part-built cars and designs were sold. The only content on the company's website today is a survey inviting thoughts on how Bristol should be born again. Fingers crossed for this one.
Lagonda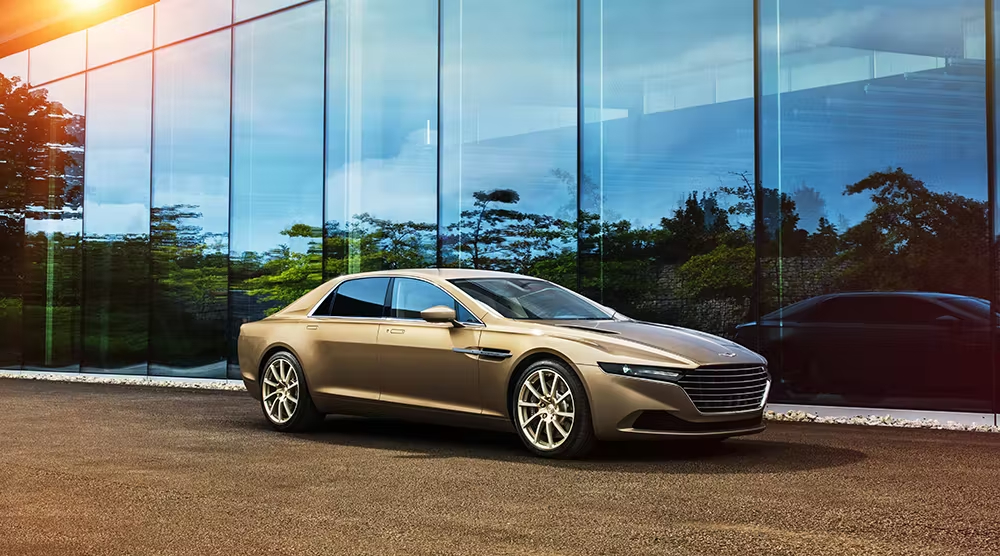 It remains one of the most romantic names in motoring even though there hasn't been a true production Lagonda for decades. Born in 1906 the company is best-known for its 4.5-litre V12, famously the most expensive car of the 1939 New York Motor Show. Since 1947, when it was taken over by Aston Martin, Lagondas have come and gone like ships in the night, with great gaps between manufacturing. The angular William Towns-designed Lagonda of the mid-Seventies was both a high and low-point for the brand. Since then only a handful of cars have been built, including nine Virage-based saloons and shooting brakes and the million-pound Taraf based on the Rapide. Two hundred were promised but only 40 were ever made, but with such an evocative name in Aston's portfolio the likelihood is that we'll see another short-run special again.
Mini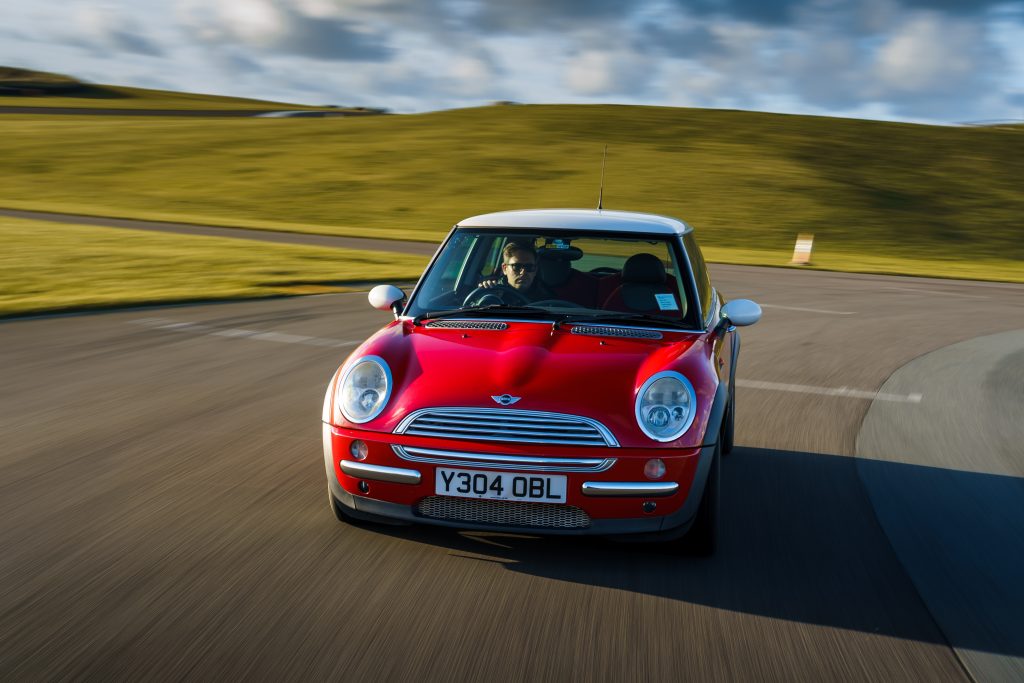 At the end of its time within the Rover group Mini had become a standalone brand, with the last of the original 1959-designed cars rolling off the production lines in Longbridge, Birmingham in 2000 (it was also built at Cowley, in Oxford) and over five million sold worldwide. Mini and Land Rover were what attracted BMW to buy Rover from owners British Aerospace in 1994 and the Germans pushed ahead with a replacement which launched in 2001, so the Mini's demise was brief. Within six years more than a million had been sold, and by the end of the 20th year since its reintroduction it had reached the same five million milestone that it took the original model 40 years to achieve. We count ourselves as fans, and acknowledged its return to the road by including the Cooper in the 2022 Hagerty UK Bull Market List.
MG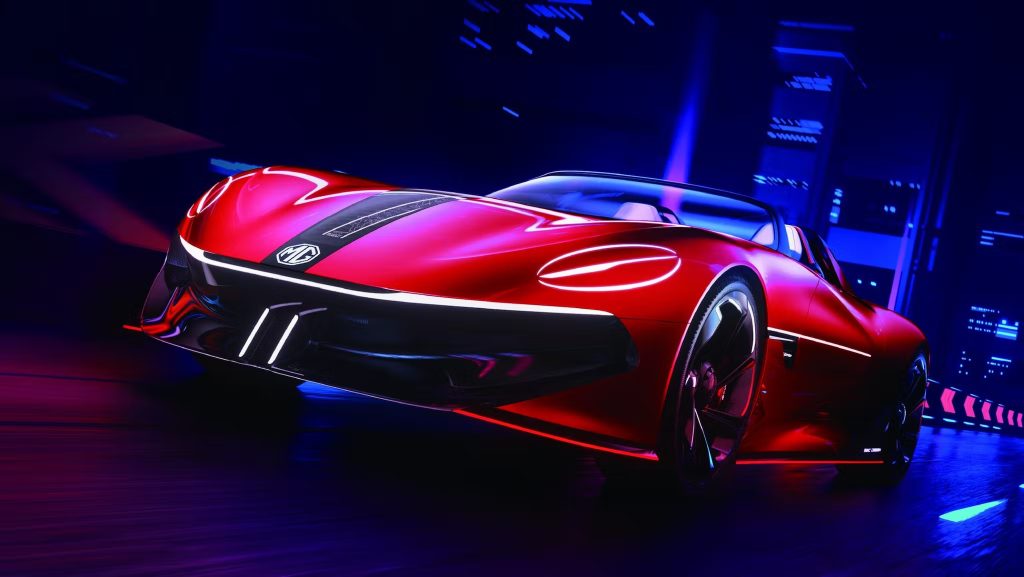 Images of drivers in stringback driving gloves and flat caps have been linked to MG since the very beginning of the company. Morris Garage's inexpensive convertible sports cars were the very essence of Britain from the 1920s until the MGB went out of production in 1980. The brand survived as sporty badge-engineered versions of Rover saloons and hatchbacks, and the mid-engined MGF, driven here, until 2005 when MG Rover went bust. China's Nanjing Automobile bought the rights to the MG name and it first appeared on a new model, the MG 6 in 2011, sold only in China. A decade on and MG has become a successful budget brand, selling efficient combustion-engine and electric cars at home and abroad, including Britain. Next year an all-electric roadster named the Cyberster is set to launch – a modern twist on the company's roots.
TVR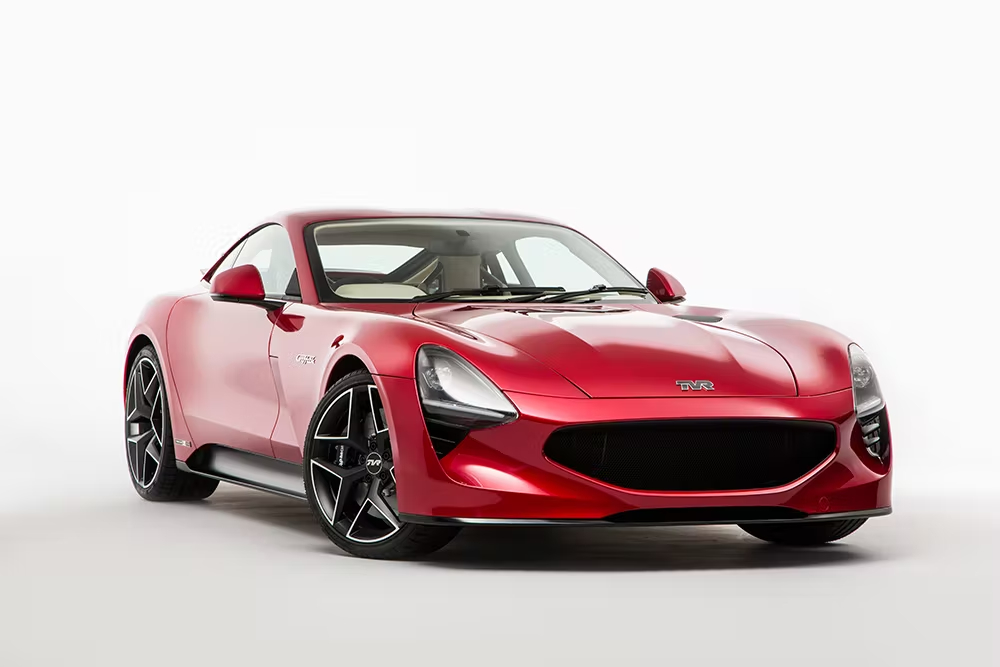 The return of TVR has been touted since the day in 2004 that the marque was bought by Russian Nicolai Smolenski. For almost ten years he promised that the company named after its founder TreVoR Wilkinson in 1949 would be back with its trademark lightweight bodywork, powerful six or eight-cylinder motors and somewhat lively handling. Another rescue came in 2013 when Les Edgar and a consortium of investors bought TVR and they soon put together a new Griffith, which frankly isn't looking so new anymore. The company is still taking deposits, but exactly when, or indeed if, production will begin is still a mystery.
Vanwall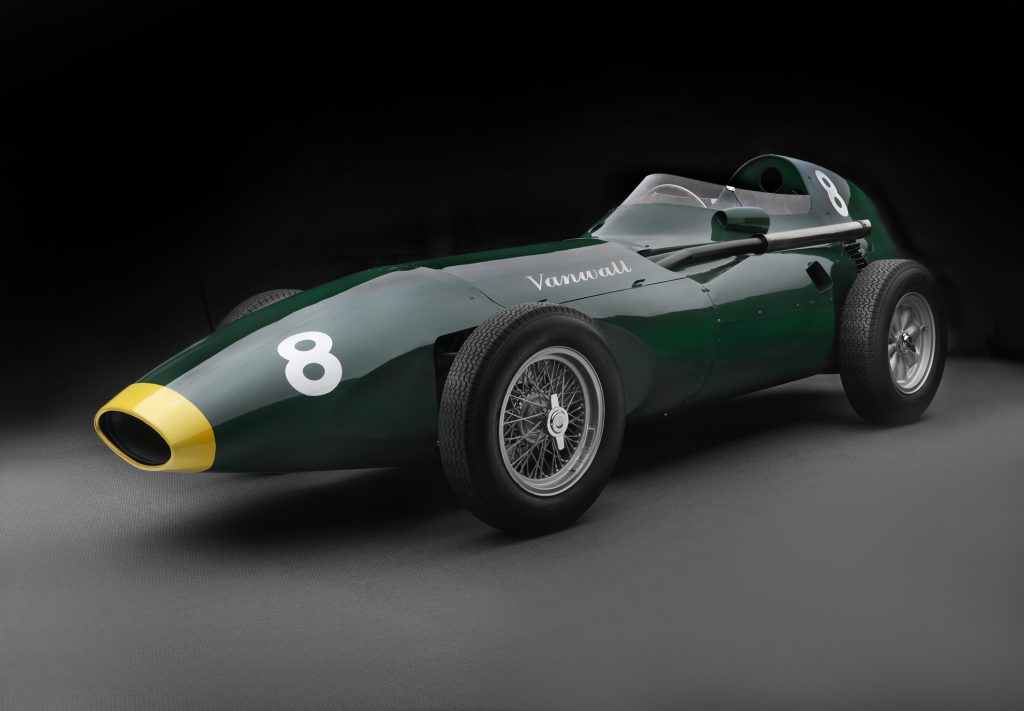 Tony Vanderwall's Grand Prix team was relatively short-lived, but with drivers such as Stirling Moss and Tony Brooks behind the wheel and engineers including Frank Costin and Colin Chapman working behind the scenes it made quite the mark in Formula 1. Between 1954 and 1958 Vanwall made 28 race starts, and took nine wins, bagging the 1958 Constructor's Championship along the way. Then for almost half a century the name was confined to the history books until Vanwall Cars was formed by Arthur Wolstenholme which produced its GPR V12­ – a replica of the early cars which was, remarkably, road legal. Fast forward to the present day and Vanwall 1958 Ltd is building six continuation cars to the exact specification of the 1958 championship winner.
Via Hagerty US
Check out the Hagerty Media homepage for daily news, features, interviews and buying guides, or better still, bookmark it.