The Carrera GT occupies a place on the top table of Porsche greatest hits, rubbing shoulders with the likes of the 959 and 918 Spyder. It's why you'll be looking at spending the thick end of £1.7 million if you fancy owning one of the world's best examples of Porsche's 'Super Car Millennium'.
This 2004 example is one of the best. It's expected to fetch between $1.5m and $1.8m (£1.2m and £1.4m) when it goes under the hammer at the Broad Arrow Auctions Porsche 75th Anniversary sale.
Not bad for a car that would have cost around £330,000 when it was new. That's the equivalent of £525,000 when adjusted for inflation. Each one of the 1270 cars built was snapped up before it left the Leipzig production line, with Porsche making money on every car it sold.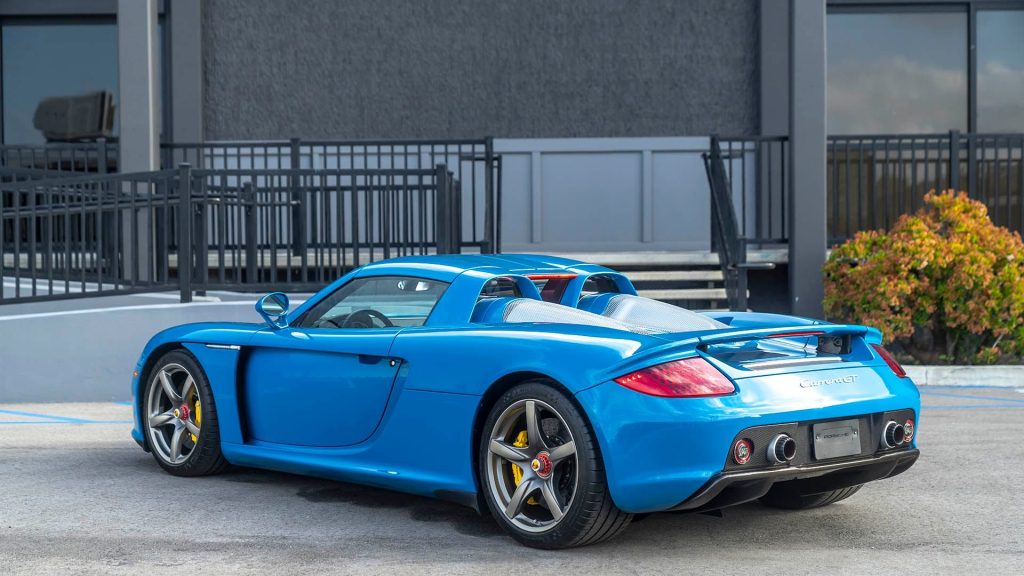 Michael Hölscher, who led the Carrera GT development team, told CAR magazine: "I am very happy with 1270 sales – it's the highest number of supercars sold in a single production run."
At its heart was a 5773cc V10 engine developed for Le Mans, which produced 604bhp at 8000rpm and 435lb ft of torque at 5700rpm. It was, quite literally, a race engine for the road, modified only to meet global emissions and noise regulations.
The engine was mounted low for maximum agility and flanked by a pair of fuel tanks for perfect weight distribution, with the Carrera GT pioneering the use of pure carbon fibre for its monocoque and subframe. The entire car weighed just 1380kg, with the engine contributing just 215kg.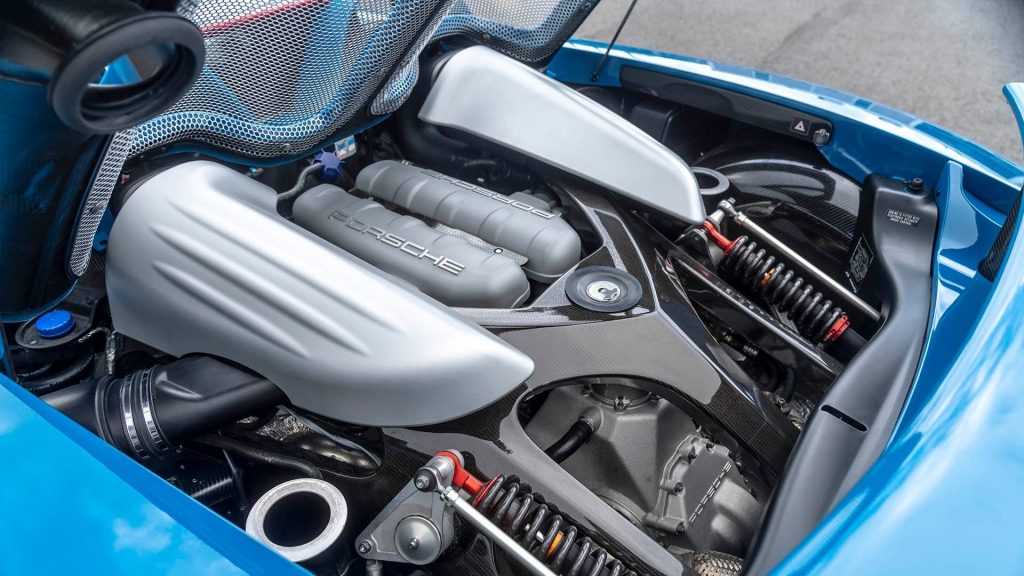 Even today, the performance figures are startling. Zero to 62mph in a claimed 3.7 seconds; top speed of 206mph. You just have to imagine what it sounded like at full chat. Alternatively, you can fire up your favourite video streaming service.
The Broad Arrow Auctions car was sold new by New Country Porsche in Greenwich, Connecticut, and remained with its original owner until 2009.
In 2022, it was treated to a respray in Speedster Blue, a colour offered only on the 356 'Pre-A' Speedster in 1954 and 1955. The project cost of $75,000 also included finishing the centre-lock wheels in a darker finish and a full body paint protection film wrap.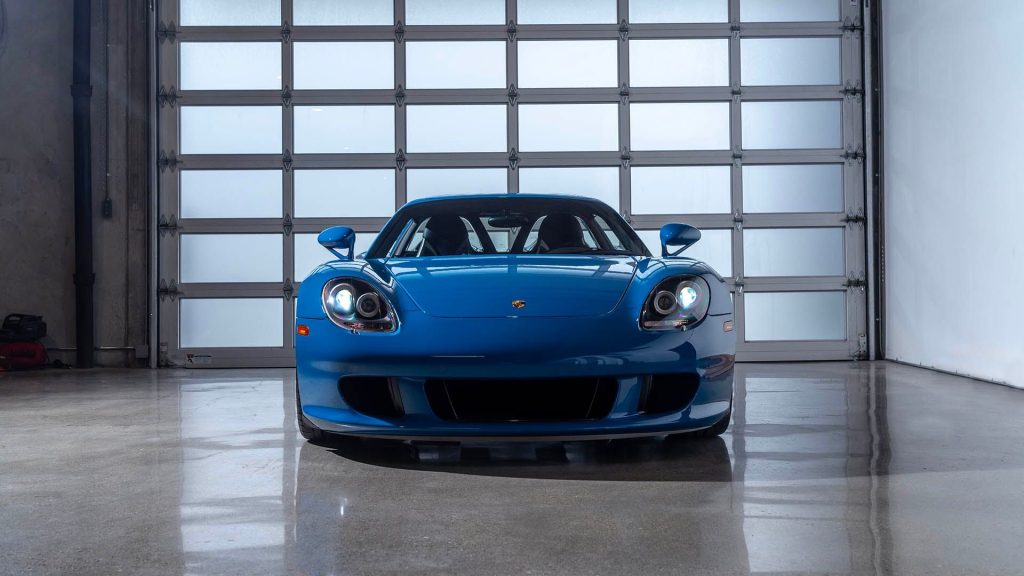 There are just 2262 miles on the clock, but you might want to make sure that this isn't one of the 489 cars affected by suspension joints recall. Porsche says owners may notice vibration or noise due to the deterioration of the spherical joints that connect the wishbone suspension components on the front and rear axles.
Fancy placing a bid? The Speedster Blue Carrera GT will be sold at the Porsche 75th Anniversary Auction in Atlanta, Georgia, on 8-10 June 2023.
Read more
Rematch: Porsche 911 Carrera vs 944 Turbo
Buying Guide: Porsche 964 (1989 – 1993)
Less Is More: Porsche 911 '992' Carrera