An ultimate version of the exclusive Isdera Spyder 036i has come to market, and is being offered for sale at the RM Sotheby's Monaco auction in May.
Isdera has an Italian ring to it but is actually a German company, its name taken from an abbreviation of Ingenieurbüro fur Styling, DEsign und RAcing, that was started by self-taught engineer and car enthusiast, Eberhard Schulz, having wowed the likes of Mercedes-Benz and Porsche with his one-off Erator GTE sports car. Isdera is still in the business of making cars to this day.
The mid-engined 036i was the final iteration of Isdera's Spyder. Marking an entry point to the range and its first model, the Spyder was revealed in 1982 in 1.8-litre, 033i guise, not long after the company's formation earlier the same year.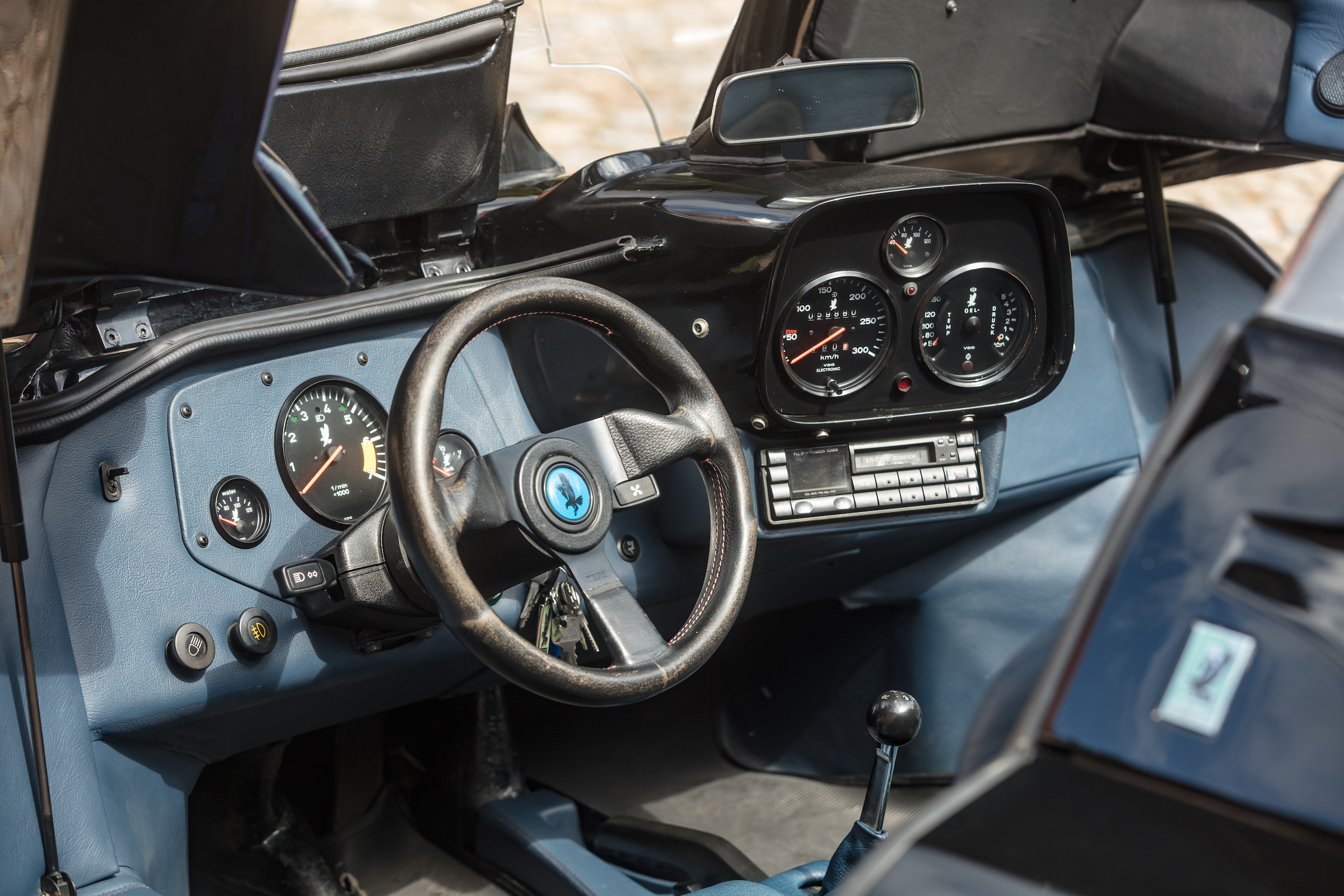 By 1985, the Spyder 033-16 was ready, the new name hinting at the more powerful 2.3-litre engine behind the driver, topped with a 16v Cosworth head, the same unit found in the Mercedes 190E 2.3 16. Two years later, the final evolution of the Spyder took a bow: the Spyder 036i, complete with a 3.0-litre Mercedes 'M103' inline six.
One of only 14 Spyders thought to have been built by the German specialist car maker, this 036i was built in 1989 for a German customer and displayed at that year's Geneva motor show, before being returned to the works in 2011 for a programme of upgrades.
Its original M103 six was removed, and a 3.6-litre, 276bhp, 'M104' unit (as found in the contemporary AMG C36, E36 and G36) was hoisted in. The bodywork was also widened with flared front and rear wheel arches, with 16-inch SLK-sourced wheels to fill them.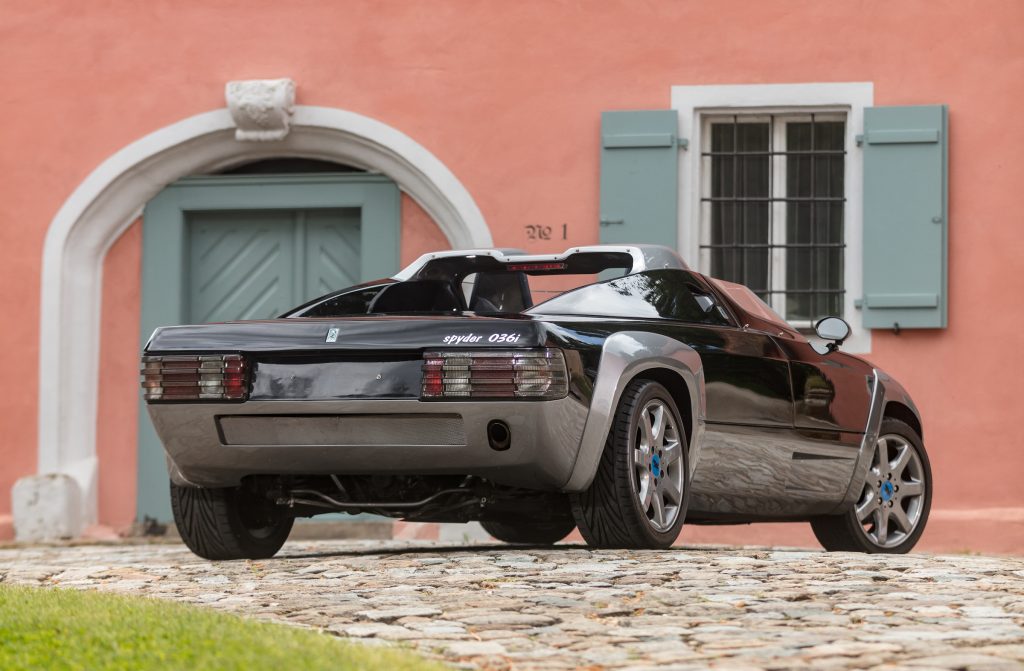 Isdera is perhaps better known for two other mid-engined supercars: the V8-engined Imperator 108i, from 1985, developed from a car pitched to Mercedes-Benz, and the V12-powered Commendatore 112i, in 1993.
While fewer than 20 Imperators were made, the Commendatore remained a one-off, owing to the ambitious development programme Isdera had planned. Its moment in the spotlight came not from motor shows or press coverage but in videogames, thanks to an appearance in Electronic Arts' multi-platform racing game, Need For Speed II, in 1997.
Rarely traded in public, Isdera's cars fetch high prices on the open market; RM Sotheby's consigned 036i is last thought to have changed hands privately in 2006. An Imperator sold for 690,000 Euros (£586,656) at Bonhams' Monaco sale in 2021, while the sole Commendatore found a buyer at last February's RM Sotheby's sale in Paris, closing at an impressive 1,113,125 Euros – £982,700.
Read more
Nigel Mansell is selling one of his prized red racers – but it's not what you imagine
Quite a number: Peugeot 205 GTI 1.9 breaks the £40,000 barrier
One-off Ferrari Meera will be an auction star(ion)