Kit cars based on the Volkswagen Beetle are commonplace, but there's nothing quite like the one-off Mayan Magnum.
While the floorpans and subframes may come from the iconic vee-dub, the larger engine is from a Corvair, the gearbox from a Porsche, and the bespoke exterior and interior design emerges purely from the mind of a true Renaissance Man. This vehicle is the work of Dean Ing, a former aerospace engineer, US Air Force veteran, college professor and award-winning science fiction writer. (That last bit seems to explain the rest.)
How much is your car to insure? Find out in four easy steps.
Get a quote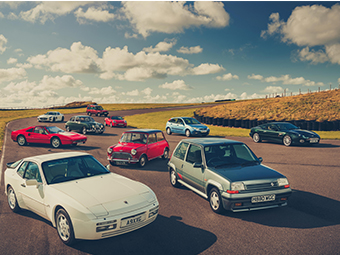 Currently listed on Bring a Trailer on behalf of Dean's family, the Mayan Magnum's exterior photos make it clear that he had a vision, collected the right parts (like the sleek, wraparound windscreen from a Fiat) and made a streamlined, distraction-free body. The end result is not unlike forms he'd studied during his time in aeronautics.
The Mayan's VW Beetle DNA is more clearly visible in the floors and speedometer, but it's obvious that Dean was going for an aircraft-style, more sculptural cockpit complete with ancillary gauges tucked behind the dashboard and grab handles for the passenger.
Under the Mayan Magnum's rear clamshell lies the Chevrolet Corvair's 2.4-litre flat-six. Aside from the modern electric fuel pump and open-element air filters, the engine looks factory-correct down to the old-school generator. With all this weight at the back, oversteer under aggressive cornering must be as prominent as the survivalist themes in Ing's writing.
In his self-authored 1968 article about the Mayan Magnum for Road & Track, Dean said he's put 3000 labour hours in this body. And there's no doubt that is an impressive feat for a single person building a car from scratch, especially when the end result looks like something worthy of an aircraft, spacecraft, or perhaps a purpose-built race car. Just look at it!
We've all seen hack job kit cars from this era, but this ain't one of them. The Mayan Magnum is far more than the sum of its parts; it's a rolling work of art stemming from one man's visionary creativity. Bidding for Dean Ing's brainchild is currently at $3000 (just under £2200) with four days to go. Hopefully the price will soar as high as the themes in his novels.
Read more
BIY: 10 great classic kit cars
Opinion: To win on and off track you need a classic kit car
Turn more heads than a supercar with this rare Citroën 2CV Roadster