The Goodwood Revival is one of the biggest motoring events on the calendar and proof that the classic car season isn't quite over. It takes place between 16-18 September, and if you're not familiar with the annual celebration of historic racing – where have you been? – you can read our preview of this year's event.
On Saturday, many eyes will be on the Bonhams Goodwood Revival sale, where cars and automobilia will be going under the hammer. This year, the catalogue lists 120 vehicles, up from last year, which could prove that the classic car market (which is analysed in detail here) remains buoyant, even in these turbulent times. That said, a lot will depend on the final sale prices; will the cars meet or exceed their pre-auction estimates?
How much is your car to insure? Find out in four easy steps.
Get a quote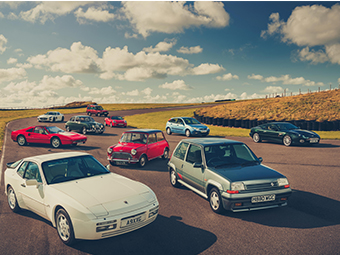 You could spend a couple of hours perusing the beautifully designed online catalogue, but before you do, here are a dozen of our favourite lots. There's something for everyone, from an Aston Martin with race heritage to a diesel tractor. Yes, really.
Aston Martin DB3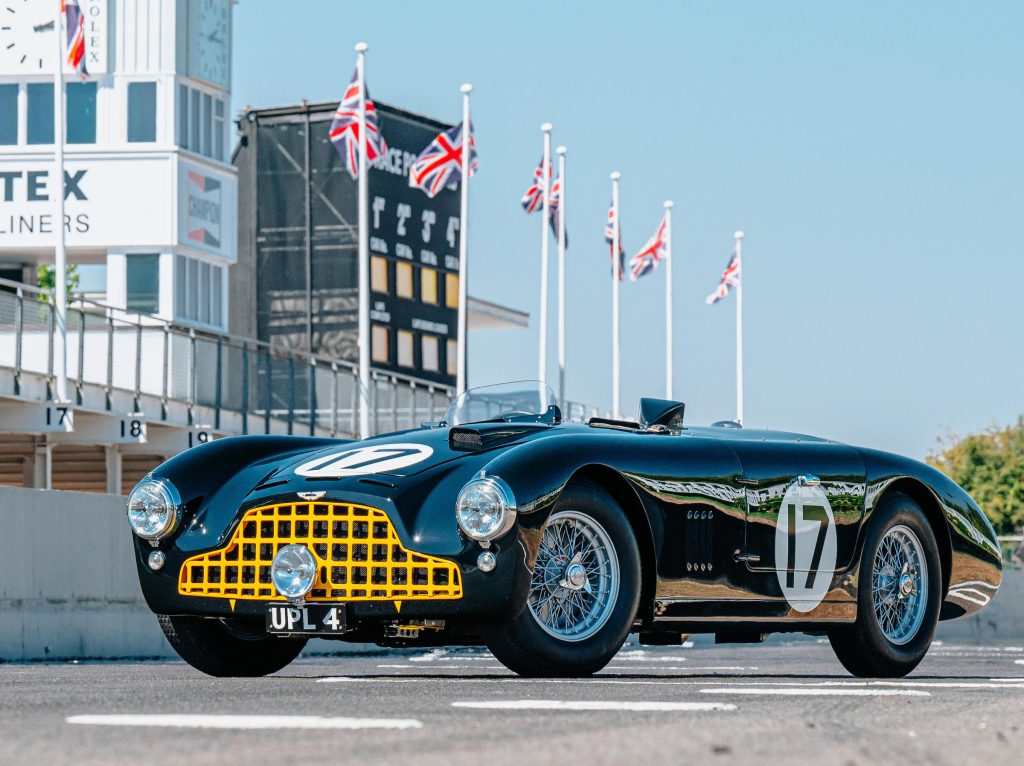 Estimate: £2.8m – £3.3m
Seventy years ago, on 16 August 1952, Goodwood Motor Circuit hosted its first international sports car race. The winner of the BARC News of the World International 9 Hours? None other than this works Aston Martin DB3. Small wonder it looks so at home parked on the circuit's iconic start-finish straight.
At the hands of Peter Collins and Pat Griffith, car number 17 finished first ahead of a Jaguar C-type driven by Stirling Moss and Peter Walker, with the other DB3s retiring on laps 92 (fire in pits) and 162 (clutch). It was chassis number DB3-5's sole victory, but it also competed in the Le Mans 24 Hours, Sebring 12 Hours and Mille Miglia.
Bentley 4½-Litre Vanden Plas Le Mans-style replica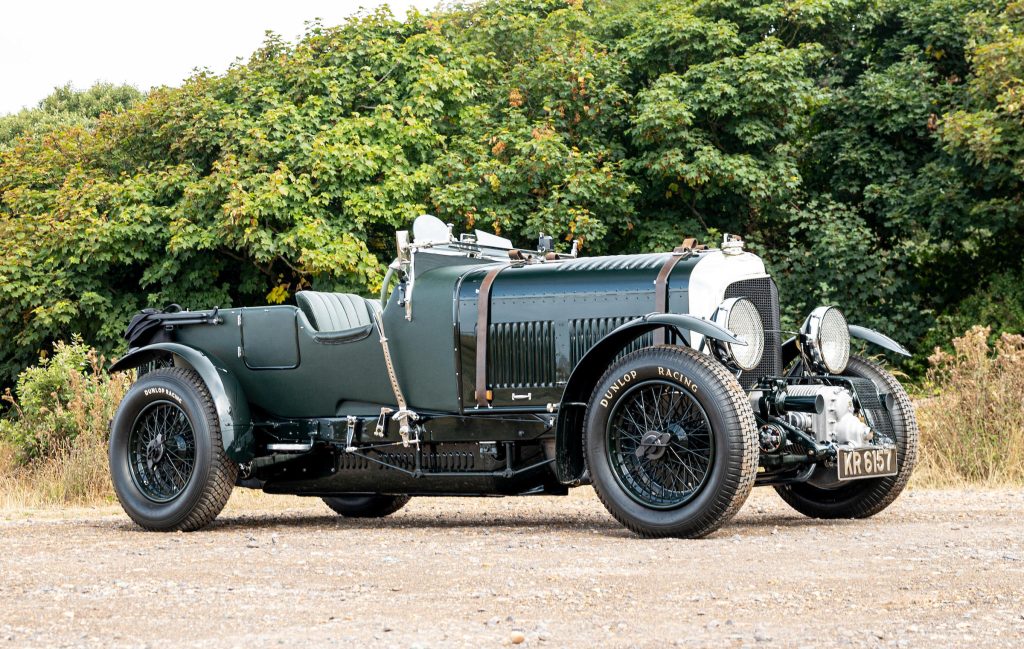 Estimate: £800,000 – £1m
This 1931 Bentley 4½-Litre was one of the final 11 long-chassis cars to leave the Cricklewood factory and featured coachwork by Wylder & Co. of Surrey. By 1946, the Vanden Plas open body had replaced the original two-door saloon coachwork, and it passed through several owners before being exported to Canada.
It returned to the UK in the 1990s and was acquired at auction in 1996 by George Dodds and Bill Sykes. With ownership passing to Malcolm Bishop, the Bentley was treated to a Le Mans-style overhaul, complete with a John Bentley replica Amherst Villiers MkIV supercharger. Like many Bentleys of his era, it looks a million dollars; it could be yours for a million pounds.
Lancia Flaminia Super Sport 'Double Bubble' Coupé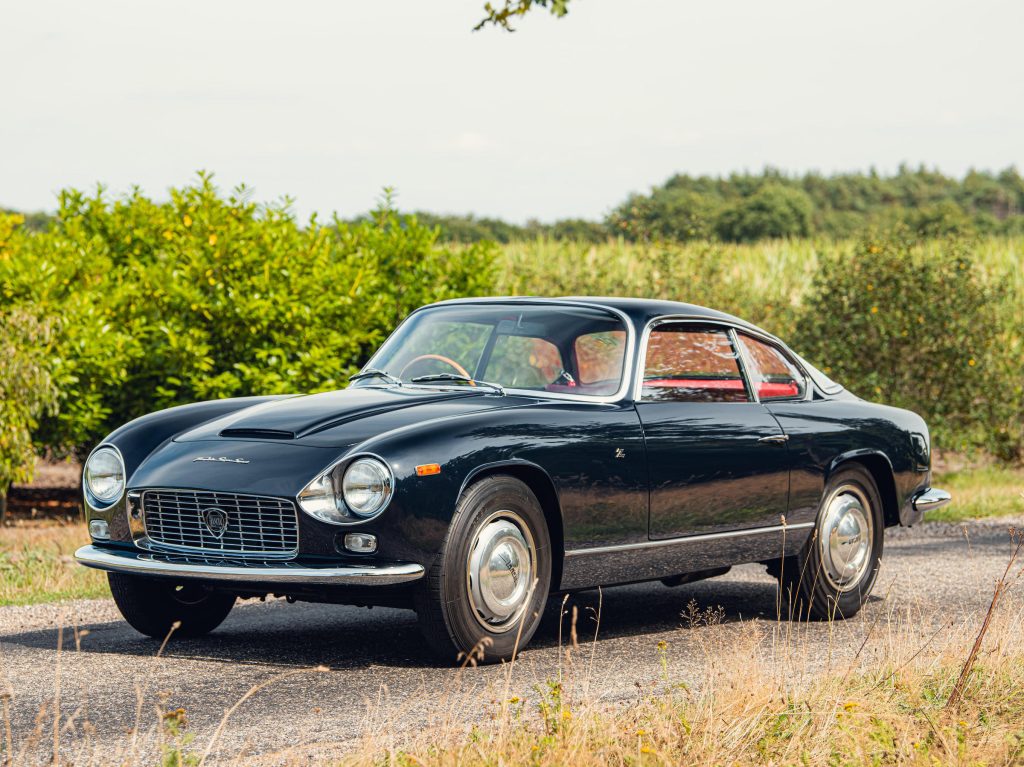 Estimate: £280,000 – £320,000
This is an incredibly rare UK example of the Zagato-bodied Lancia Flaminia Super Sport with 'Double Bubble' bodywork. Only 187 Zagato Super Sports were ever made, and this is one of three factory right-hand drive examples. The other two are in Australia, so while it would be nice to fly to the other side of the world to buy one, a trip along the A27 is a little more convenient.
In 2018, the car was treated to a 100,000 euros bare-metal restoration in the Netherlands, but the current owner isn't afraid of using the car (consider yourself saluted!). Along with trips to Italy and Germany, the car was also exhibited at the InterClassics event in Maastricht.
Aston Martin V8 Vantage Volante 'Prince of Wales'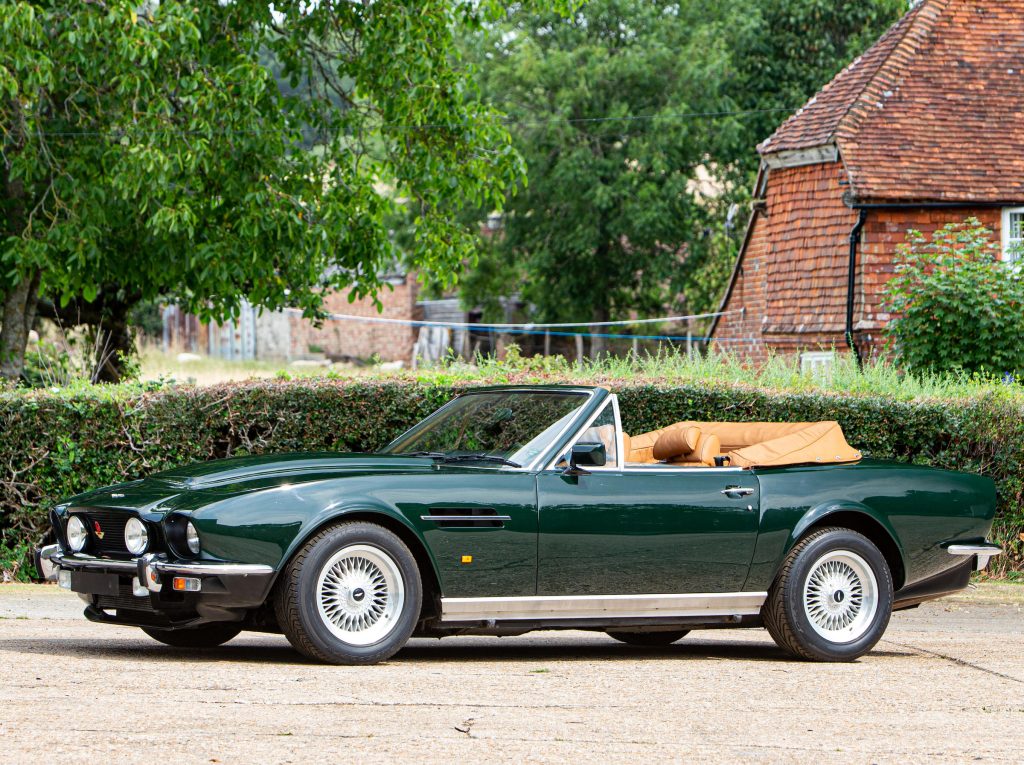 Estimate: £300,000 – £500,000
Given recent events, we could suggest that this Aston Martin V8 Vantage Volante is fit for a king. Not everyone was a fan of the V8 Vantage Volante aggressive styling, with the then Prince of Wales declaring his displeasure by ordering a Volante with Vantage engine and bonnet but otherwise standard specification. The 'Prince of Wales' spec was produced for two years, with just 26 examples built.
Chassis number 15741 was manufactured in right-hand drive and registered in January 1989. It left the factory in Cabernet Red with Slate Grey interior trim, but in 1995 it was returned to Newport Pagnell to be converted to left-hand drive. At the same time, it was treated to an interior re-trim in tan leather and a British Racing Green repaint. The cost of the work? A cool £47,305. That's a… princely sum.
Porsche 911 Targa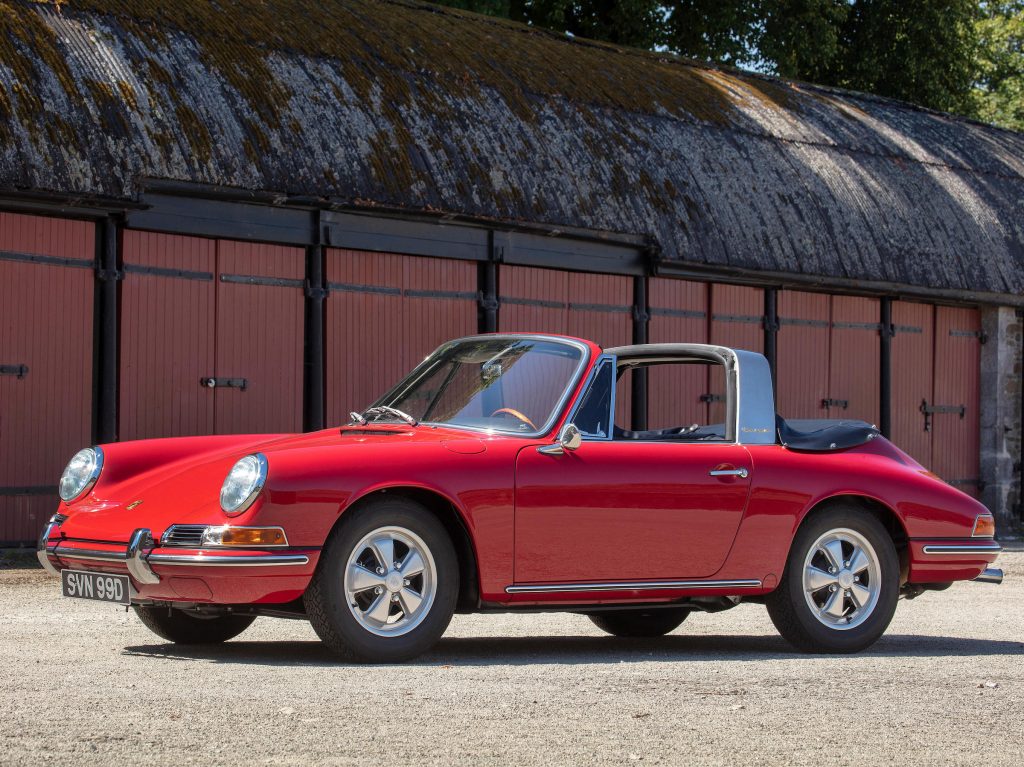 Estimate: £140,000 – £180,000
With a chassis number of 500017, this Porsche 911 was one of the first Targa models to leave the factory. Indeed, some sources claim that 500023 was the first Targa delivered to the public, which makes this a rather important example. It was delivered to a dealer in Cologne prior to its registration on 31 January 1967.
The car, which features the desirable soft plastic rear window, arrived in the UK in 1982 and passed through several owners before being acquired by its current custodian in 2017. Since then, it has been treated to a four-year restoration by Williams Crawford in Cornwall. Buy it, then return to the West Country to drive the South West 660.
Aston Martin DB5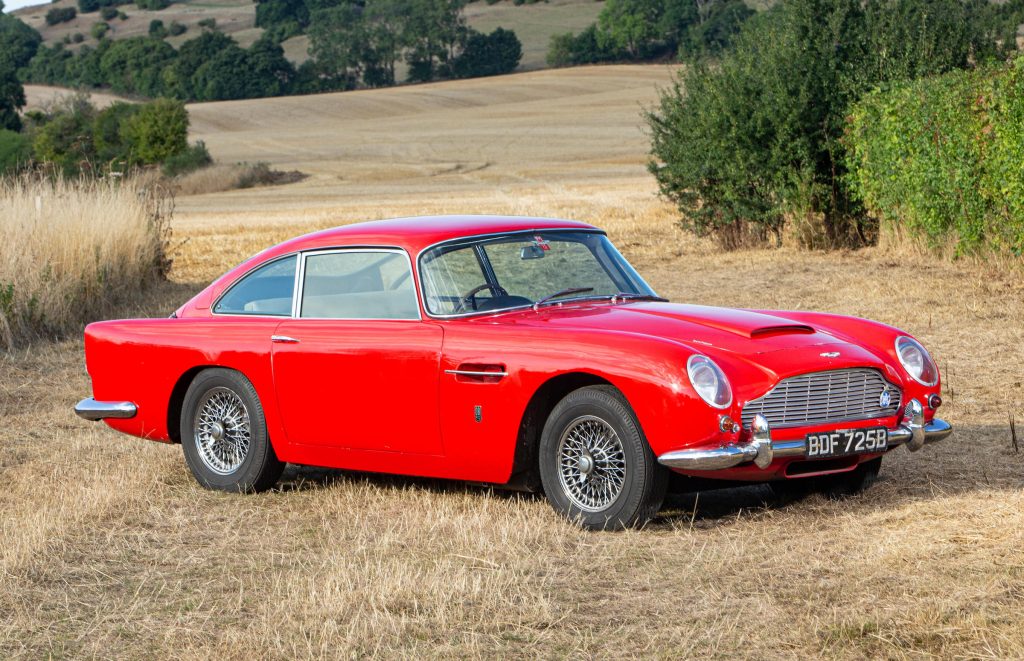 Estimate: £300,000 – £400,000
If you've read our analysis of the UK Hagerty Price Guide, you'll know that values are fluctuating somewhat, both up and down at both ends of the scale. The MGB GT is experiencing strong demand, while evergreen classics like the Jaguar E-type and Aston Martin DB5 have taken a step back. Bad news if you're a DB5 owner, but potentially good news if you're in the market for one.
This 1964 example has been in the same family ownership since 1973 and was originally finished in Sierra Blue with fawn interior trim. Re-painted in its current colour some 25 years ago, the condition is described by Bonhams as "fair/good" and a "good runner". The auction house also points out that it's likely to be driven from Canterbury to Goodwood for the sale. This is not your typical auction house trailer queen, and we rather admire that.
Citroën DS21 Décapotable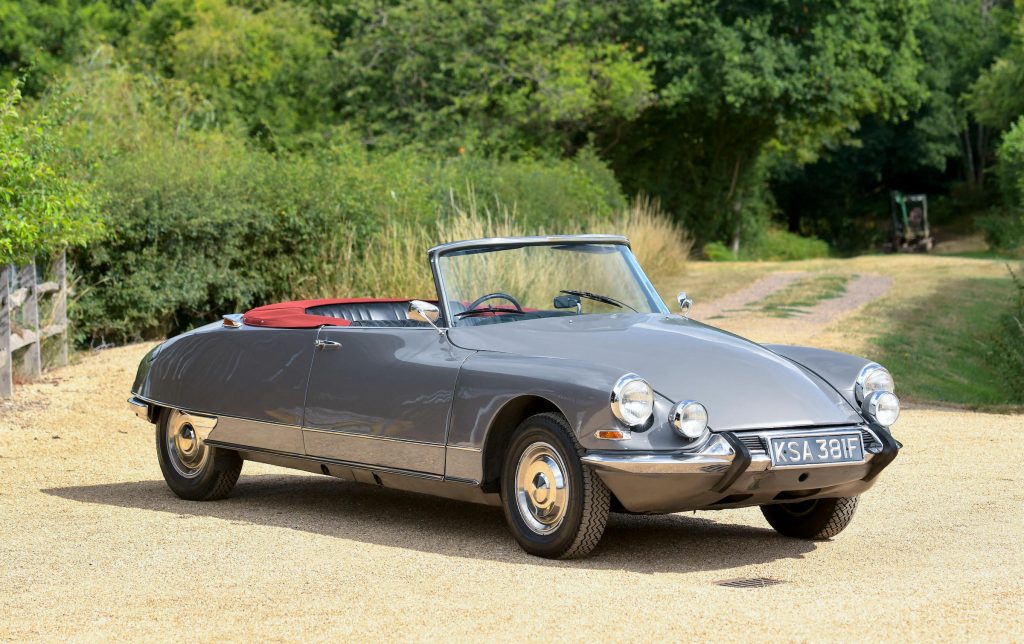 Estimate: £140,000 – £160,000
This Citroën DS21 Décapotable is one of five cars from the private collection of the British entrepreneur Peter de Savary. The others are a 2010 Mercedes-Benz SLS AMG, a 1963 Jaguar E-type, a 1960 Chevrolet Corvette and a 1972 Fiat 500L. His taste in cars seemingly as eclectic as the former Millwall FC chairman's business interests.
Any DS Décapotable is a rare sight, but this is one of six or seven with a 2,175cc engine and in right-hand drive configuration. Although ordered by a UK importer, it couldn't be registered here due to the absence of fixings for a three-point harness in the front. It's for this reason it went to Malta, before finally arriving on these shores around a decade ago.
MG EX234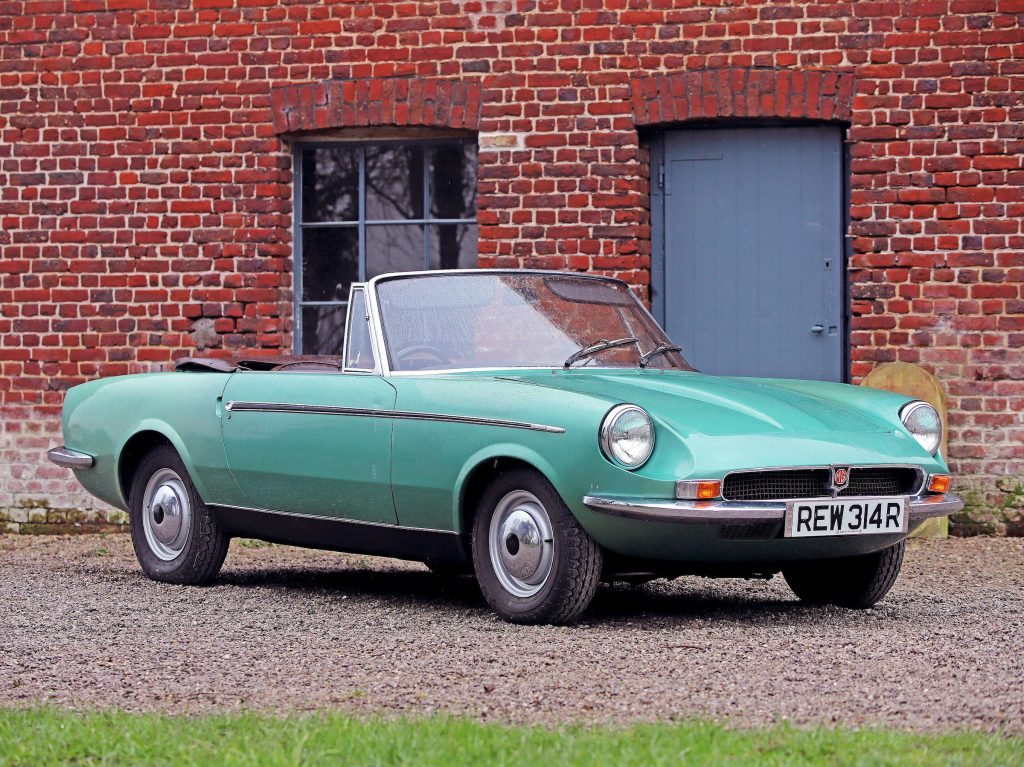 Estimate: £70,000 – £90,000
This pretty, Pininfarina-penned MG was developed as a replacement for both the MGB and Midget. Its Italian roots are clear to see; a bit of Alfa Romeo here, a touch of Fiat there, along with a successful evolution of the MGB recipe. A case of what might have been?
The prototype was built in 1965, just three years after the introduction of the MGB and four after the Midget. Both cars lived on until 1980, so while you can't blame MG for not putting the EX234 into production, the decision robbed us of a supremely elegant roadster. Bonhams calls it a "must have" for the MG enthusiast.
Vauxhall Chevette HSR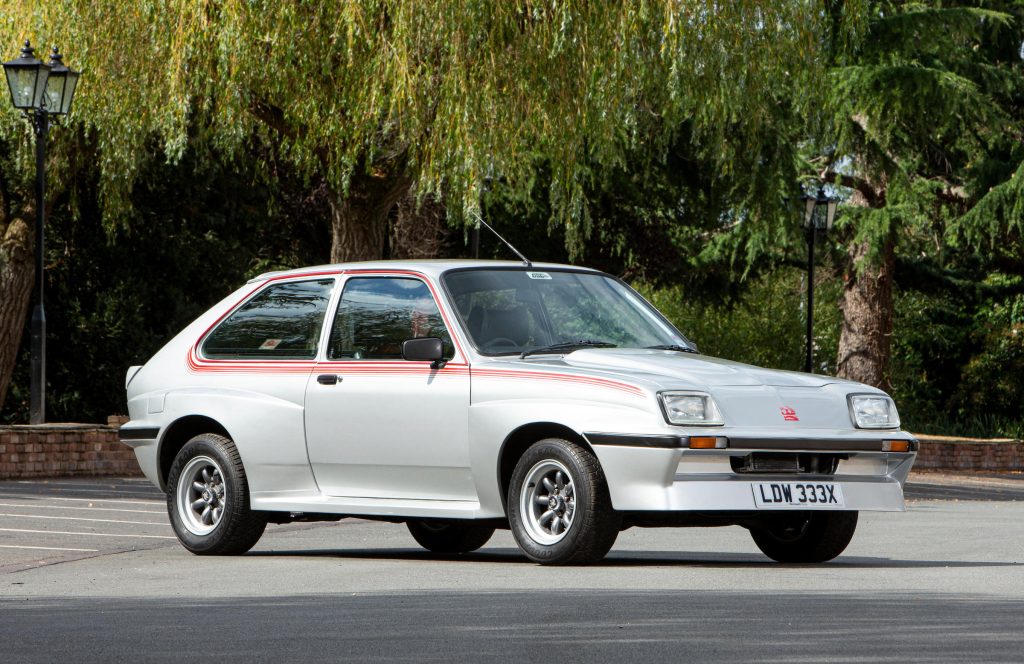 Estimate: £45,000 – £60,000
Not many Vauxhalls can rub shoulders with Aston Martins, Bentleys and Ferraris at a Bonhams auction, but the Chevette HSR is a little different to the norm. It's a hairy-chested, Brut-splashing homologation special, with a 16-valve version of the Magnum 2.3-litre slant-four engine sending power to the rear wheels via a Getrag five-speed gearbox.
This is one of just 18 known survivors out of a production run of 33 cars, but the car was laid up for seven years following a head gasket failure. The engine was rebuilt in 2006 with high-compression pistons, ported cylinder head, Weber carbs, Janspeed manifold and Bilstein springs. A ZF limited-slip diff was fitted in 2018. Sounds like fun to us.
MGA Twin-Cam Roadster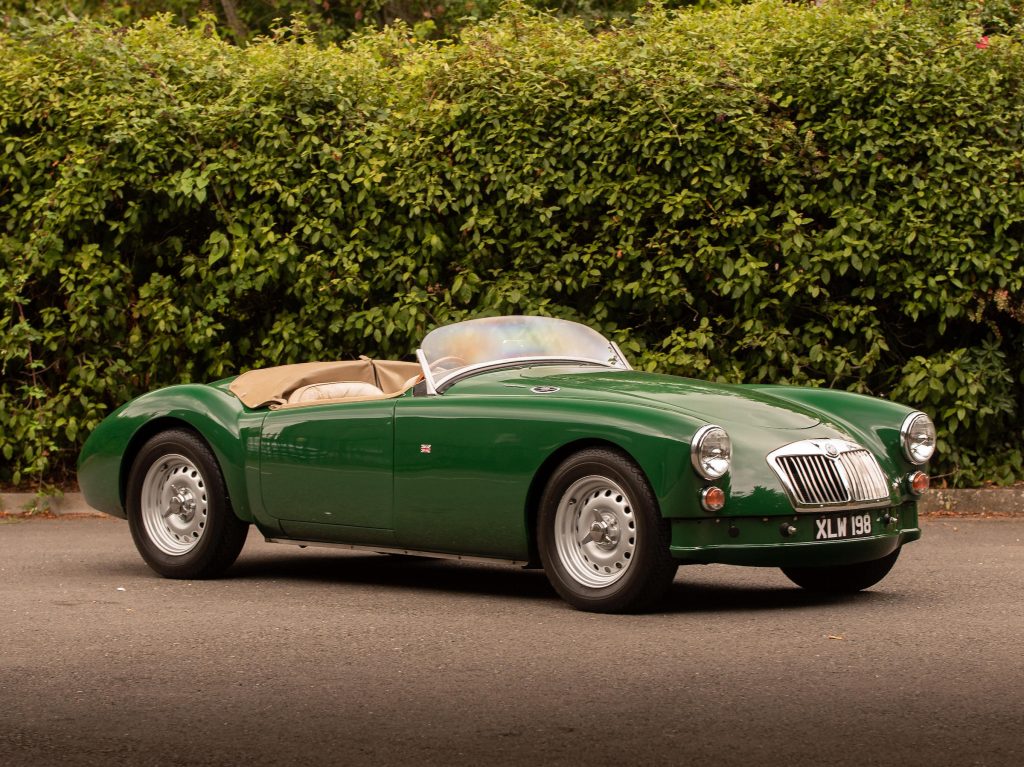 Estimate: £30,000 – £40,000
This delightful MGA Twin-Cam Roadster is one of only 2,111 examples built and is being offered with no reserve. The deceased vendor's late father, Rob, purchased the car in 1964 and enjoyed it for around five decades before succumbing to Alzheimer's disease in 2019. Sadly, Rob's son, James, passed away in 2021, so the car is being auctioned to raise money for the Alzheimer's Society.
We hope that the car attracts a bidding frenzy. More information on the history of the car can be found here.
Aston Martin DB7 Vantage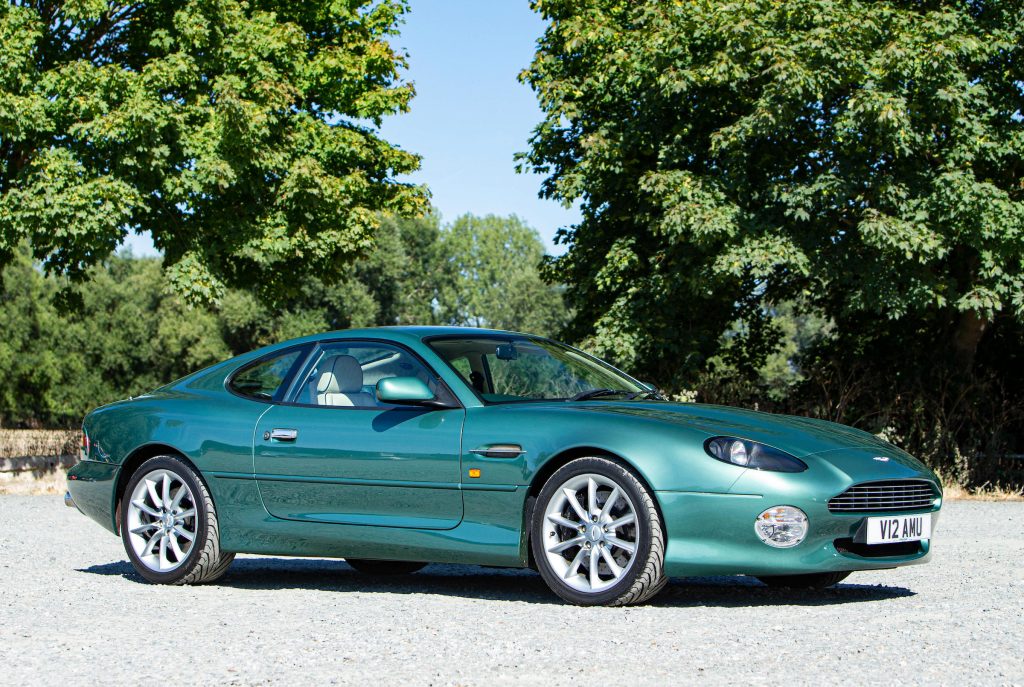 Estimate: £22,000 – £25,000
We've said it before (see our 2021 Hagerty Bull Market List) and we'll say it again – is it possible to buy a car as beautiful as this with such an illustrious name for a cheaper price? Nearly three decades on from its launch, the Aston Martin DB7 is looking better than ever – and a used example will cost you less than the price of a Cygnet. Come on, which Aston would you rather drive?
One day, we'll look back with wonder at the time when you could buy a DB7 for the price of a Ford Focus. A 6.0-litre V12, 185mph super-coupé for the price of a family hatchback. Still want that Focus Titanium Vignale?
Porsche-Diesel Junior tractor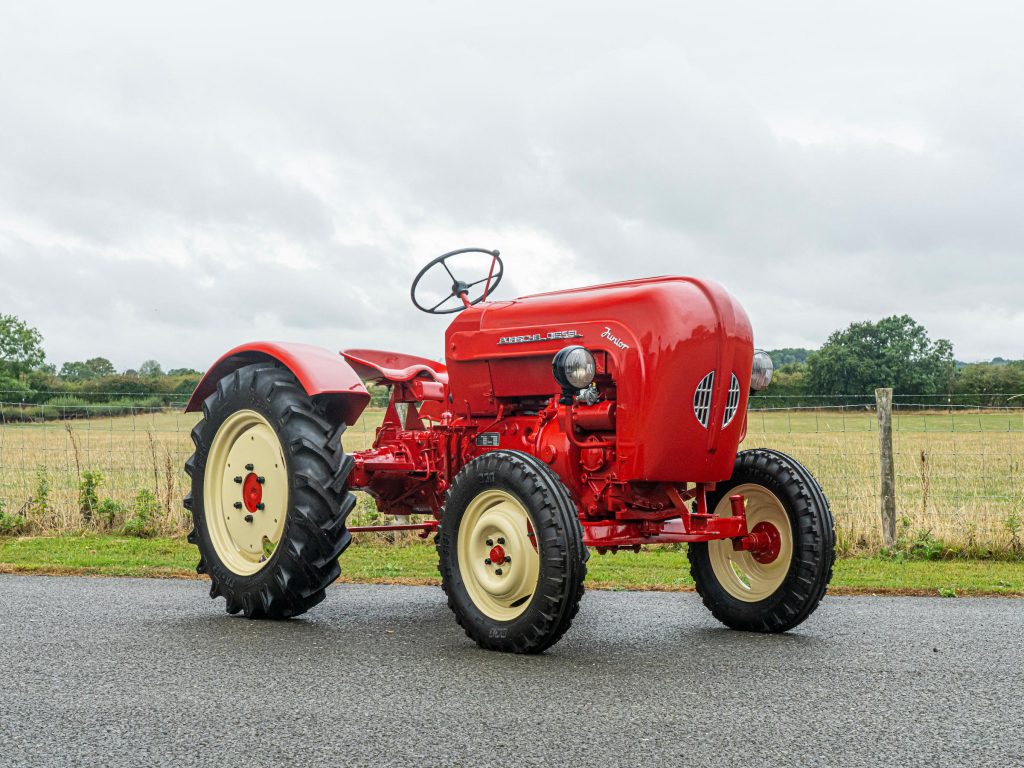 Estimate: £15,000 – £20,000
We promised you a diesel tractor (did you read the intro?), and here it is. Bonhams says it's "the most affordable route to Porsche ownership", although we reckon you could drive away in a rather lovely sports car for the equivalent of the pre-auction estimate. Just don't attempt to drive across a ploughed field in a Boxster.
The 1959 Porsche-Diesel Junior is one of the cheapest lots at the Bonhams Goodwood Revival sale, which gets underway at 10.30am on 17 September 2022. Click here for a full list of vehicles and automobilia (previewed here), then let us know your favourites in the comments below.
Read more
We wanna get loaded! 6 luggage and travel sets for the discerning driver
6 British classics that pulled ahead at America's biggest auctions
2022 Goodwood Revival preview