It may appear to be a fire-ravaged roadster that's beyond saving, but someone snapped up this Fiat Dino that's been dormant for 45 years, paying more than £16,000 for the salvage project.
Highly sought after owing to pedigree, values for surviving Fiat Dinos have soared in recent years; many canny collectors, shifting from 246GTs and later 360s, began moving into the Fiat Dino market, making any car a highly enticing prospect – like this 1968 Spider sold by Historics last week for £16,800.
How much is your car to insure? Find out in four easy steps.
Get a quote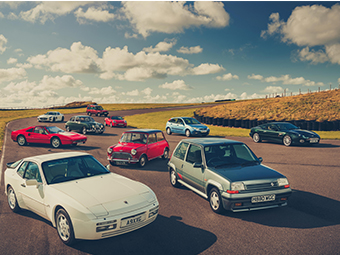 Taken off the road in 1977, having suffered from what looks like a fire, the Pininfarina-bodied Spider is one of 4833 Fiat Dinos built with the 2-litre Dino V6; post 1969 cars used a larger 2.4-litre unit.
Offering 2+1 seating, the car, which Historics reports has never been welded, was also sold with a rare factory hard top.
Fiat's Dino resulted from a partnership between Ferrari and the Turin giant, which, unlike Ferrari, had the capacity to build enough cars and engines to meet FIA 'stock block' homologation requirements for the 1967 Formula 2 season, where eligible cars needed a V6 of no more than 2-litres.
The man developing this engine was Alfredo 'Dino' Ferrari, Enzo's only son. When Dino died aged only 24, Il Commendatore branded Ferrari's V6 racers and road cars with the Dino name – though in 1973, Dino was also used on Ferrari's first V8 model, the 308 GT4.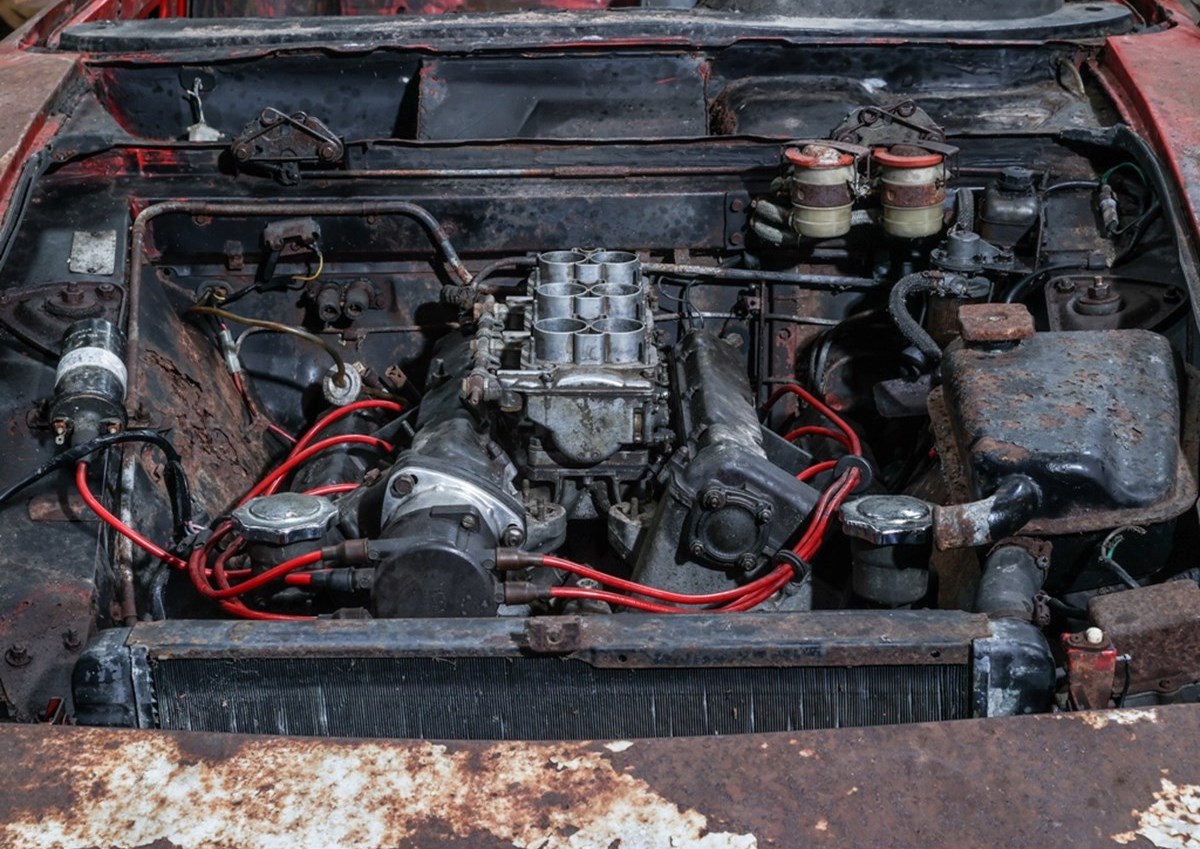 Offered in coupé and Spider form, the Fiat Dino (Tipo 135), built from 1966 to 1973, was the result of the brands' partnership, Fiat able to use Ferrari's double-overhead cam engine in exchange for building them in sufficient numbers.
Precious few cars outside of Modena have tapped into the Ferrari bloodline. There was the ASA 1000 'Ferrarina', of course, and the long association with Lancia, resulting in the rally-homologation Stratos and Thema 8.32 using derivations of prancing horse engines.
Restoration of this Dino barn find will be a daunting but ultimately rewarding enterprise, whether the buyer chooses to drive it or sell it post-restoration: With the 2-litre engine, Hagerty values a 'Condition 4' 1968 Dino Spider, a daily driven car with some flaws, at £52,300, rising to £132,000 for a concours example.
The highest price fetched for a 2-litre Dino Spider in the UK was £100,060 in 2018, set by Bonhams at the Goodwood Members' Meeting.
Read more
Concept Cars That Never Made The Cut: Fiat 850 City Taxi
Tom Cotter: The master of barn-find hunting reveals the secrets to success
Moto Technique Ferrari 388 GTBi review: Fine-tuned to 400bhp perfection