If there was one vehicle that seemed to dominate the Italian street scene of any mid-century movie, it was the Fiat 600 Multipla. With its similarly-designed front and rear body sections, it looked like it was travelling in reverse when it was being driven forward. Nonetheless, it was a blessing to Italian families, who favoured its ability to carry large broods within its tiny 3.5-metre footprint. And the Multipla was also beloved of Italian taxi drivers for the same reason…
But by the late '60s, both the Dante Giacosa-engineered Multipla and the 600 saloon on which it was based were nearing the end of their production lives. Fiat had already effectively launched a replacement in the shape of the 850 saloon – basically, a more salubrious evolution of the 600 – in 1964, which also spawned the 850T panel van, and 850 Familiare, a multi-seat model in the same vein as the Multipla.
How much is your car to insure? Find out in four easy steps.
Get a quote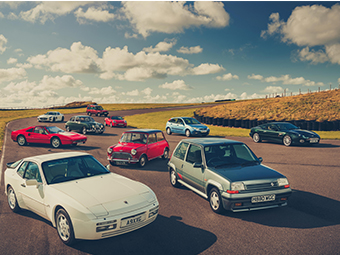 Ever the visionary, Giacosa could see yet more potential for the 850, inspired by continued high demand for a practical hire-cab solution in Italy's increasingly chaotic, congested cities. Giacosa had form with this kind of foresight, too. Nearing the end of a 40-year career with Fiat, he'd been responsible for the Topolino, 500, 600, 850 and 1100, all of which had been hugely successful. And by the late '60s, he was just applying the final touches to perhaps the most innovative of them all: the 128. To all intents and purposes, he was Italy's Alec Issigonis.
Giacosa's idea was to create a bespoke Fiat City Taxi, eschewing the compromises normally wrought by also having to make it appeal to private buyers. While the design process was led by Fiat's Centro Stile in-house team, Giacosa commissioned Pio Manzù, son of the lauded sculptor, Giacomo Manzù, to collaborate on the programme, with a brief to design a vehicle with 'limited external dimensions (but that provided) accessibility, visibility, manageability, security and recognisability'.
The 850's rear-engined/rear-drive platform and drivetrain was a logical basis for the programme, having already proven highly adaptable with not only the utilitarian T and Familiare, but also the 850 Coupe and Spider – as well as a number of fiery Fiat-Abarth derivatives. But while the City Taxi used an uprated version of the 850 normale's 843cc, 34bhp engine, coupled to that model's 'Idromatic' transmission – basically, a torque converter with a hydraulic clutch, giving clutch-less selection of four manual gears – its focus was very much on design innovation, rather than outright speed.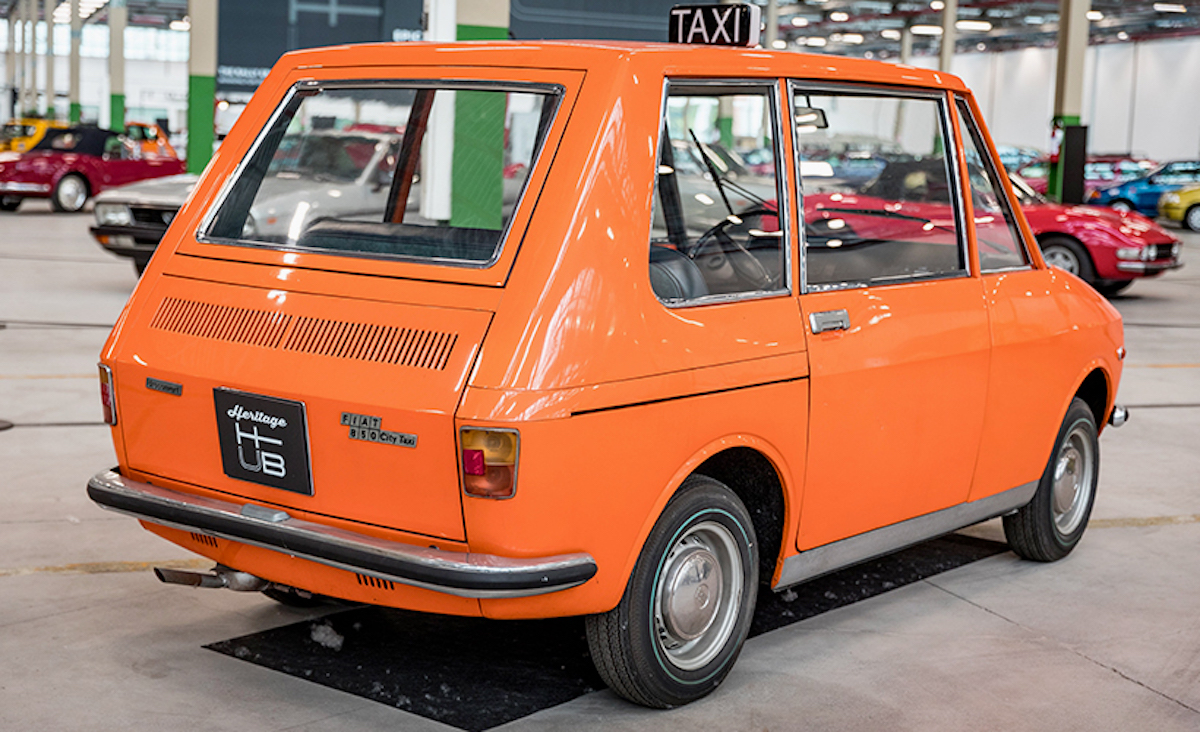 Sharing none of the regular 850's exterior aesthetic, the City Taxi used every inch of conceivable space to make it supremely agile and manoeuvrable on congested city streets, with the easiest possible entry and egress for passengers, no matter what their size. Its 3.2 metre-long two-box design incorporated ultra-short overhangs, large windows, and a tall cabin; it was also painted orange so that it could be easily spotted as a taxi from a distance.
And if you think that the Peugeot 1007 was the first small car to feature an automated sliding door, the 850 City Taxi beat it by 36 years. On its drivers side, was a conventional door, only for the driver. But the passenger side was dominated by a large power-operated sliding door that started just behind the main A-pillar, and motored back to the rear of the car, leaving a large opening for up to three passengers.
There was even space for a fourth next to the driver, where luggage would normally be stored, thanks to an occasional drop-down seat. More stowage space was also available behind the rear seats, above the engine, accessed through an opening rear screen, and predating Fiat's love of the hatchback which started with the 127 model in the '70s.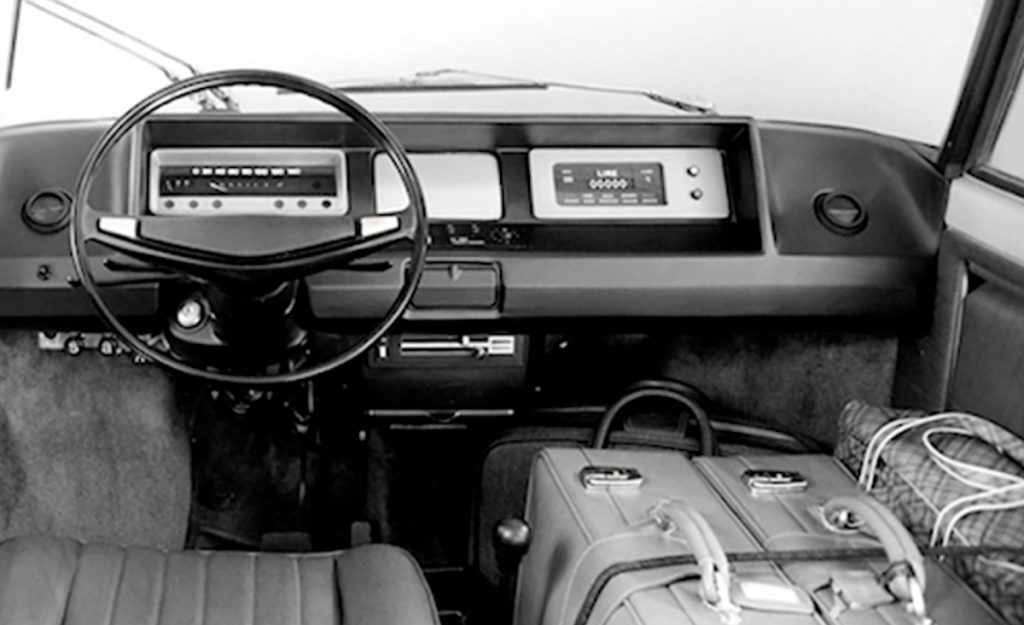 The City Taxi's cabin was also awash with innovation. Its futuristic dashboard, which was crafted from deformable material, held an instrument binnacle that included a TV 'infotainment' screen, and an integrated taxi meter, as well as the vehicle's regular instrumentation. The steering column was articulated, for extra safety in a frontal impact, and there was even a 'hands-free' radio-phone for drivers to speak to the switchboard, with its microphone attached to the sun visor.
Alas, despite Fiat registering 15 patents for the 850 City Taxi, after making its public debut at the 1968 Turin Motor Show, any plans the company did have to produce it never materialised. However, safety features like its deformable dash and collapsible steering column did appear in Fiat production cars in the '70s, and you can also clearly see the influence of the car's rear engine cover and panel design in that of the Fiat 126, which launched four years later.
Appropriately, this clever little concept can today be found in the 'Small and Safe' section of FCA's Heritage HUB in Turin, but I bet the cab you hail to get there won't be nearly as ground-breaking as the 850 City Taxi.
Read more
Unexceptional Classifieds: Fiat 126 Bis
Don't laugh – Italian cars run like clockwork
Future Classic: Fiat Multipla