The world's biggest classic motor racing festival may be cancelled due to the COVID-19 pandemic, but the Silverstone Classic car auction continues, live online. Enthusiasts from around the world will be able to bid for an incredible selection of vehicles on Friday, July 31 and Saturday, August 1.
We've picked 10 of the most interesting classic and modern-classic cars from the auction to face off against each other in pairs. Which would be your pick from each head to head?
How much is your car to insure? Find out in four easy steps.
Get a quote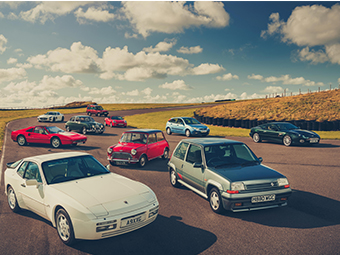 Celebrity spotting
There are E-Types aplenty up for grabs, but it's a pair of celebrity-owned Jags that caught our eye.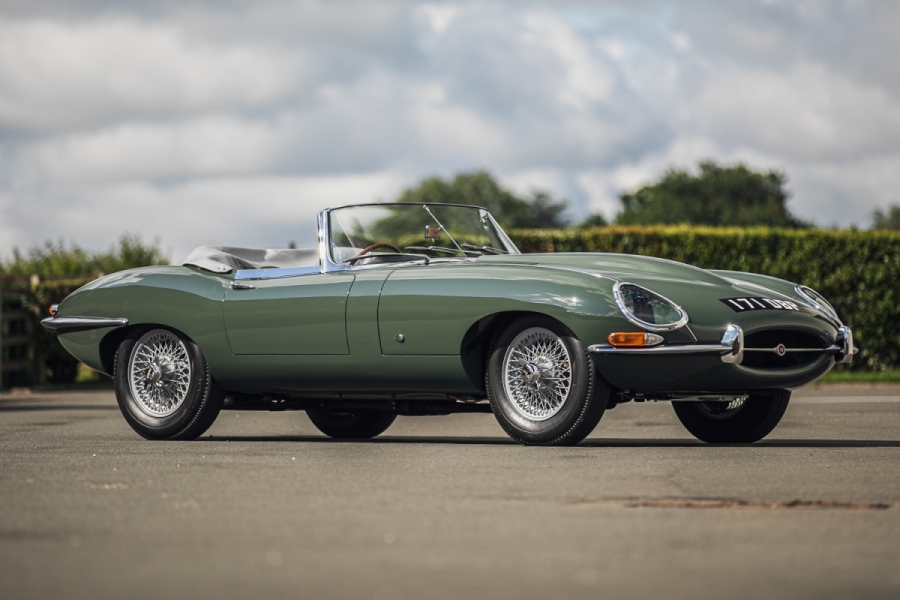 Aha! First up is a 1961 E-Type Roadster, chassis number 62, which comes direct from actor/comedian Steve Coogan. In Sherwood Green over Suede Green, this car has just been restored over two years for a six-figure sum, having previously lived a quiet life in Scotland. Originally one of the first dealer demonstrator launch cars, it's estimated to go for £300,000–£350,000.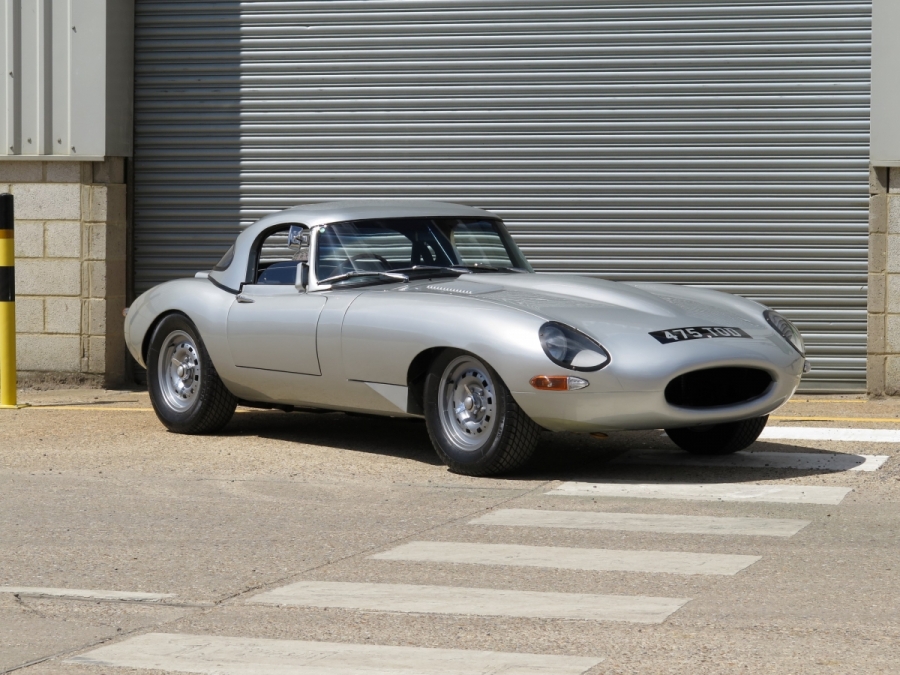 Alternatively, you could opt for the 1961 E-Type Lightweight Evocation that was once owned by former Formula 1 driver Eddie Irvine. It's another early car, chassis number 51, and was converted to Lightweight replica specification in 2001. It has a vented hardtop and boot lid, Perspex headlamp covers, Dunlop peg-drive alloy wheels, and a competition engine with triple Webers. It comes with full FIA papers and, at an estimate of £150,000 to £175,000, it's quite a bargain compared to the Eagle Lightweight GT, reviewed here by Andrew Frankel.

Oddball off-roaders
The new Ford Bronco is proof that the world loves a retro off-roader, so why not go for one of these two original oddballs?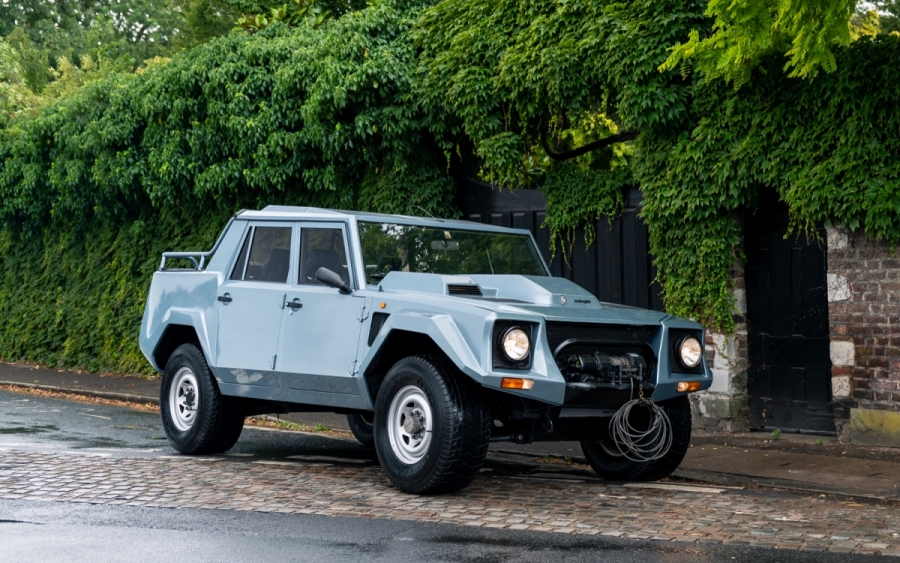 The Lamborghini LM002 predates the Urus 4×4 by 40 years and the elder model still retains its title as the Rambo Lambo. Powered by a 5.2-litre V-12 from the Countach with selectable four-wheel drive, this 1987 model is one of just 328 made. It's finished in Ice Blue with a blue leather interior and has covered just 15,000 miles from new. Could this be the ultimate off-roader? Yours for an estimated £160,000–£180,000.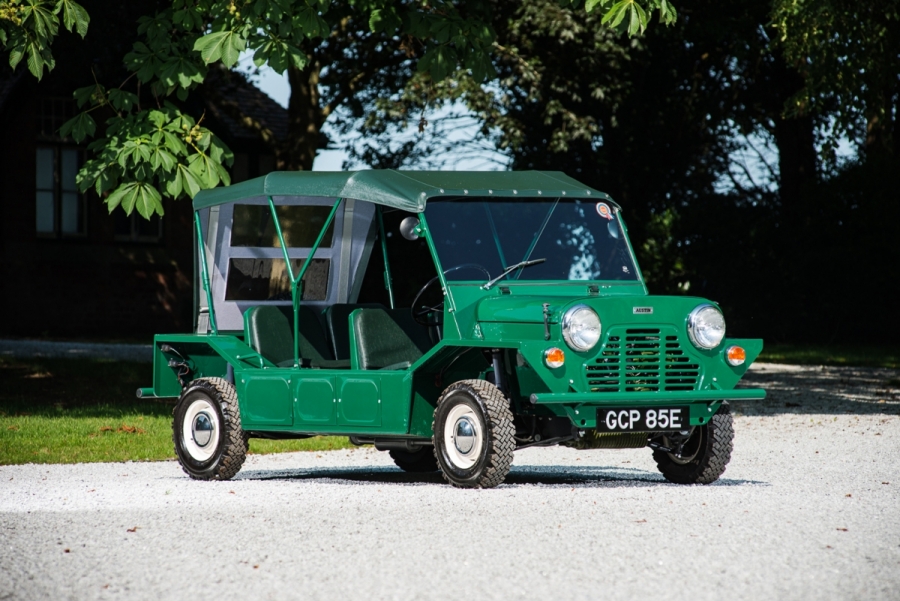 At the other end of the scale sits the Mini Moke. Where the Lambo overcomes obstacles with brute force, the Moke simply skips over them thanks its featherweight construction. This 1974 example has been fully restored in Spruce Green and is a concours winner. At just $31,000 to $38,000, the price is light as well.
Delectable convertibles
Drop your top in style with this pair of very collectible convertibles.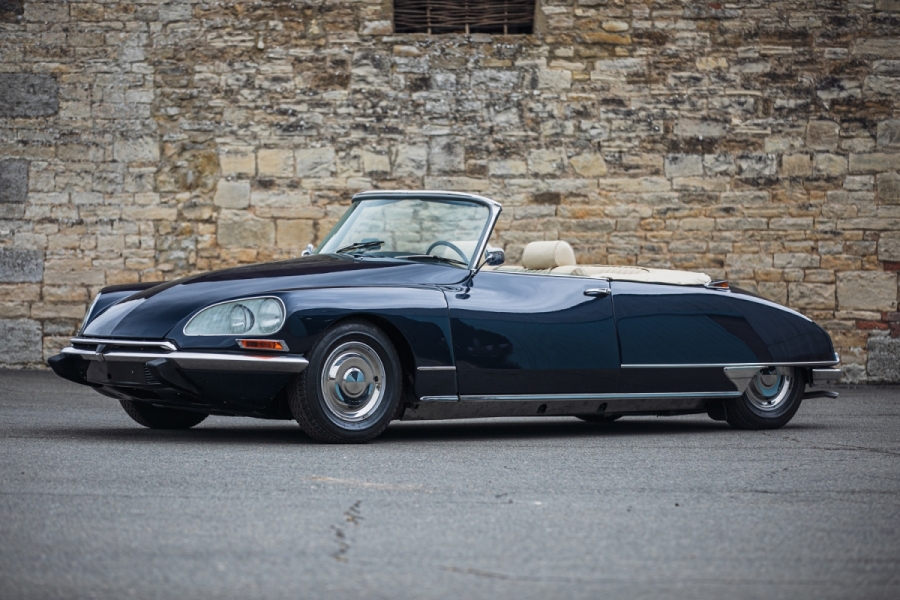 With bodywork by Henri Chapron, the Citroën DS21 Décapotable has to be one of the most beautiful cabriolets ever to glide down the Champs-Élysée. This 1970 model is one of only 1365 factory Décapotables built and was originally registered in Germany. You can tell it's the genuine article because its doors are four inches longer than those on copycat conversions. Should you prefer a right-hand-drive version, there's a DS19 for sale as well, as luck would have it. Each is expected to fetch between £90,000–£100,000.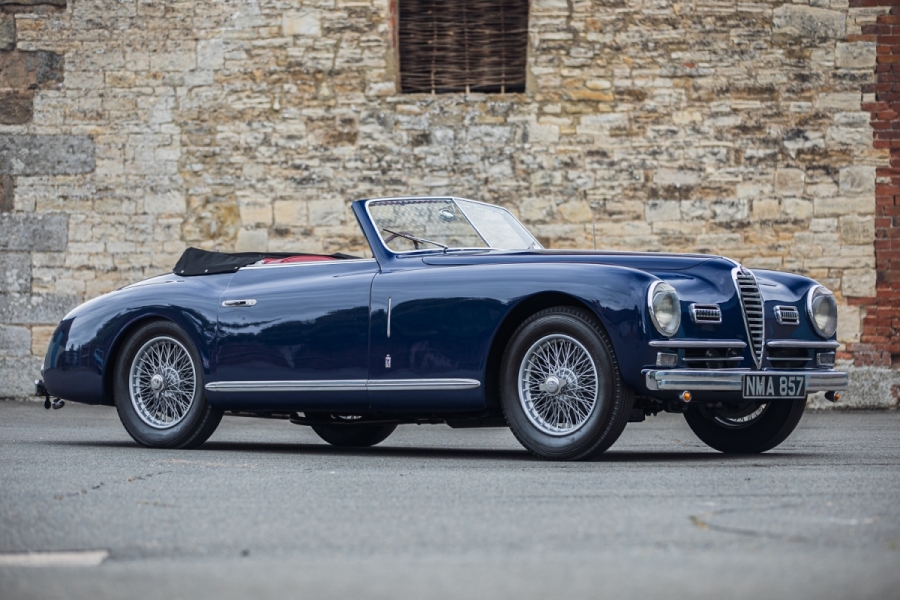 If you prefer Italian style to Gallic charm, then this 1949 Alfa Romeo 6C 2500 Super Sport Cabriolet may be just the ticket. Its two-seater bodywork is by Carozzeria Pinin Farina and, as a Super Sport, its 2.5-liter double-overhead camshaft six-cylinder engine produces 106 hp for a 100-mph top speed. During its time in the UK it was stored for almost 30 years before being recommissioned. A full restoration took place in 2009. It is estimated to sell for north of £315,000.

X marks the spot
The first Jaguar to break 120 mph or the first to top 200 mph? Both are up for grabs.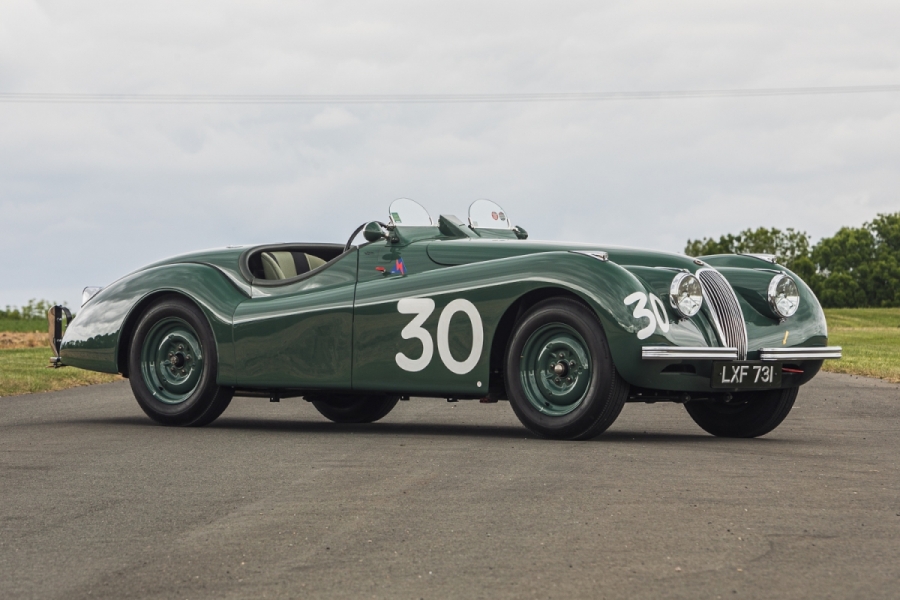 Before landing a drive with the factory team, Jaguar racing hero Duncan Hamilton spent plenty of time behind the wheel of this 1950 XK120 that belonged to his friend Philip Fotheringham-Parker. During 1951 Hamilton took third place behind Stirling Moss and Charles Dodson at the Daily Express Silverstone International Trophy Meeting and won the William Lyons Trophy at Boreham. The car was fully restored in 2011 and has completed the Mille Miglia twice, in addition to the Le Mans Legends support race. A unique piece of history can be yours for £390,000 to £450,000.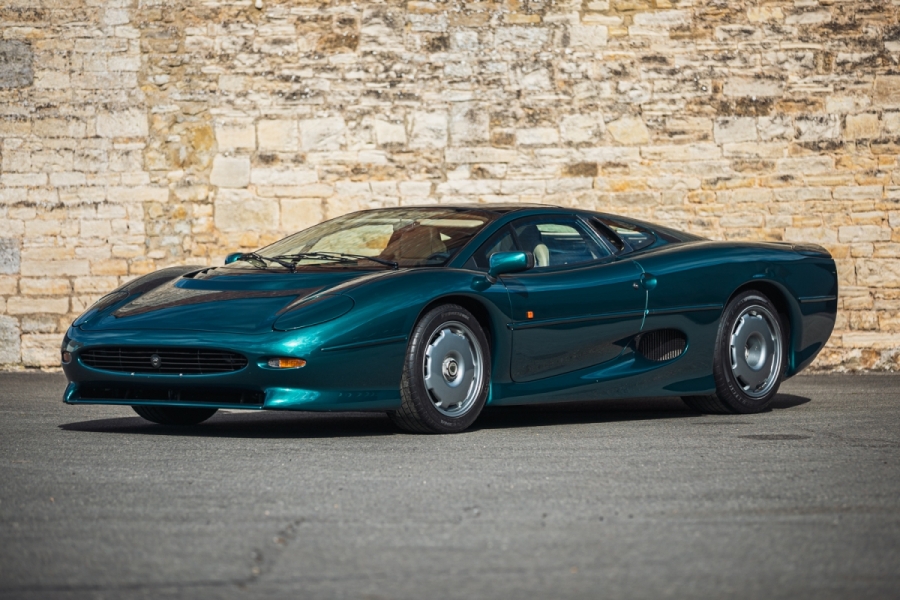 The Jaguar XJ220 had a troubled birth. Originally promised with a mighty V12 and four-wheel drive, it appeared at dealerships with a twin-turbo V6 and rear-wheel drive, much to the chagrin of many prospective buyers who tried to cancel their orders. It may not have been quite what was promised, but the XJ220 was the fastest car on the planet at the time, achieving 223 mph at the Nardo Ring test track. This left-hand drive, Silverstone Green XJ220 has done 14,100 miles from new and is one of only 275 models sold. It is anticipated to reach between £250,000 and £275,000 at the auction.

Fast Fords
A brace of blue oval legends is on offer. Only one is a Cossie.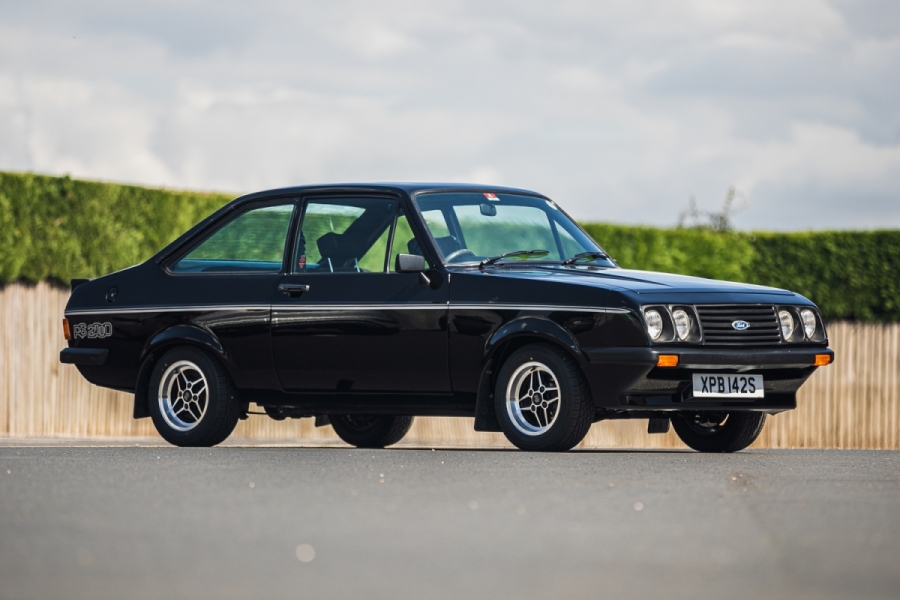 The Mk2 Escort is one of the most successful rally cars ever made, winning 20 World Rally Championship Events between 1975 and 1981. This RS2000 was Ford's original 1978 demonstrator and was fitted with Group 1 tuning parts, including Bilstein dampers and twin IDF Webers. Sold to a privateer, it competed in numerous sprints and rallies for 25 years before undergoing a complete rebuild in 2009. Its estimate sits between £38,000–£48,000.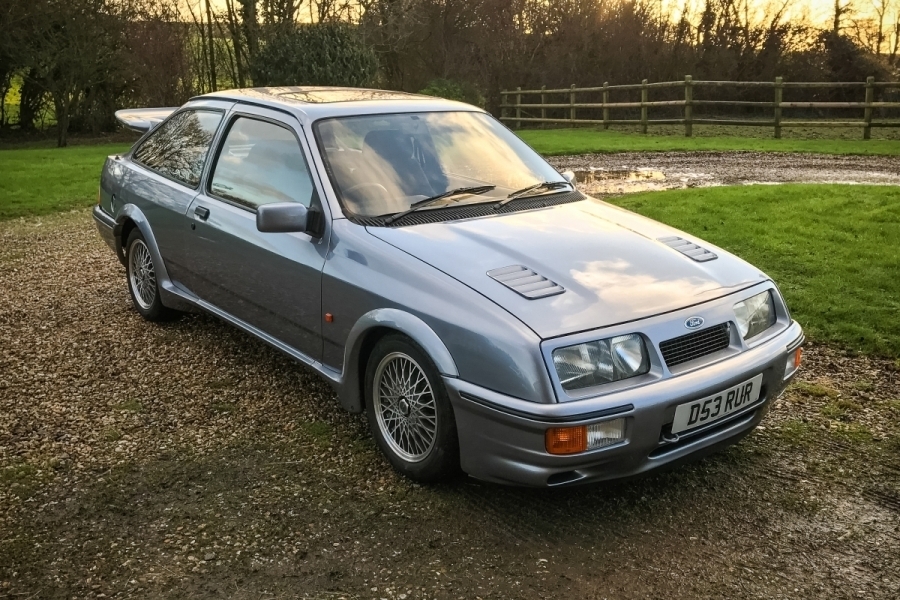 Similar money will get you behind the wheel of this 1982 Ford Sierra RS Cosworth. The be-winged three-door Sierra was a Touring Car and rally hero in its heyday and is one of the 5000 built to fulfill homologation requirements. This Moonstone Blue example has done 43,765 miles and was stored in a garage for 20 years before being recommissioned. It's a completely standard model with no "go-faster" parts. £38,000–£48,000 should get you behind the wheel of this early Cossie, but it's a shame much of its past paperwork is missing.

Let us know your choices, in the comments below!