Graphics, stickers, decals, go-faster stripes, call them what you will, but vinyl designs have been making high-performance cars visually faster since the 1960s. In no particular order, here are ten of our favourite designs. Let's hear your suggestions, in the comments section, below.
Porsche 911 Carrera RS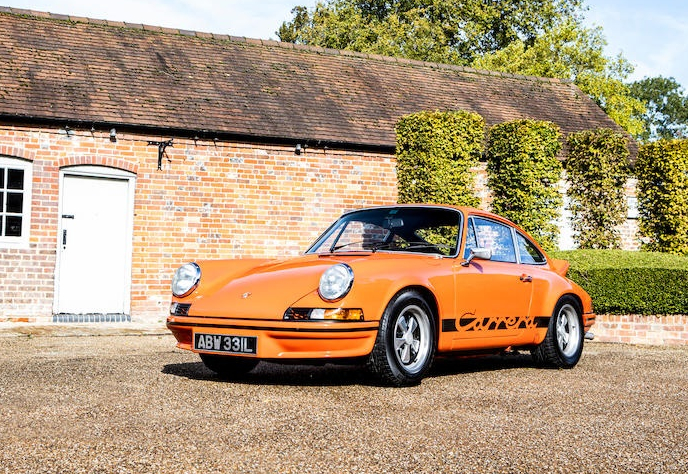 If any graphic looks fast at a standstill, it's Porsche's italicised 'Carrera'. Taken from the 1950s Carrera Panamericana road race held in Mexico (Carrera is Spanish for race), Porsche has used the name on everything from a four-cam engine in the 356 to the Carrera GT supercar. Arguably most memorable when splashed liberally on the flanks of the iconic 1973 911 Carrera RS.
How much is your car to insure? Find out in four easy steps.
Get a quote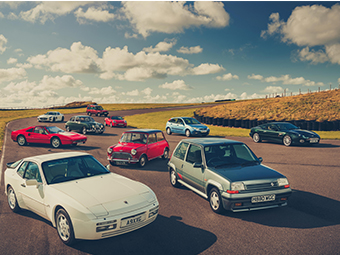 Ford Escort Mexico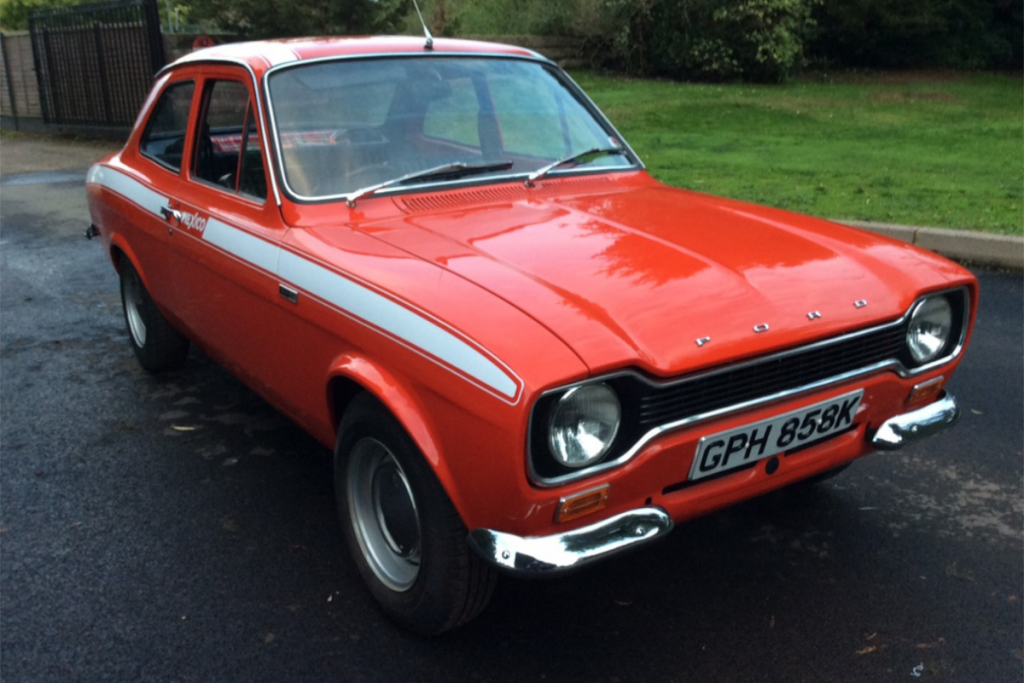 Another graphic with speedy Mexican origins – the Mk1 Escort Mexico celebrated Hannu Mikkola and Gunnar Palm winning the gruelling 1970 London to Mexico World Cup Rally. There are stripes on the roof and boot, but the most distinctive are on the body sides, following the gentle curves, tapering either end and breaking for the Mexico lettering with an 'X' that suggests both speed and distance. Unless we're over-analysing.
Lotus Elan Sprint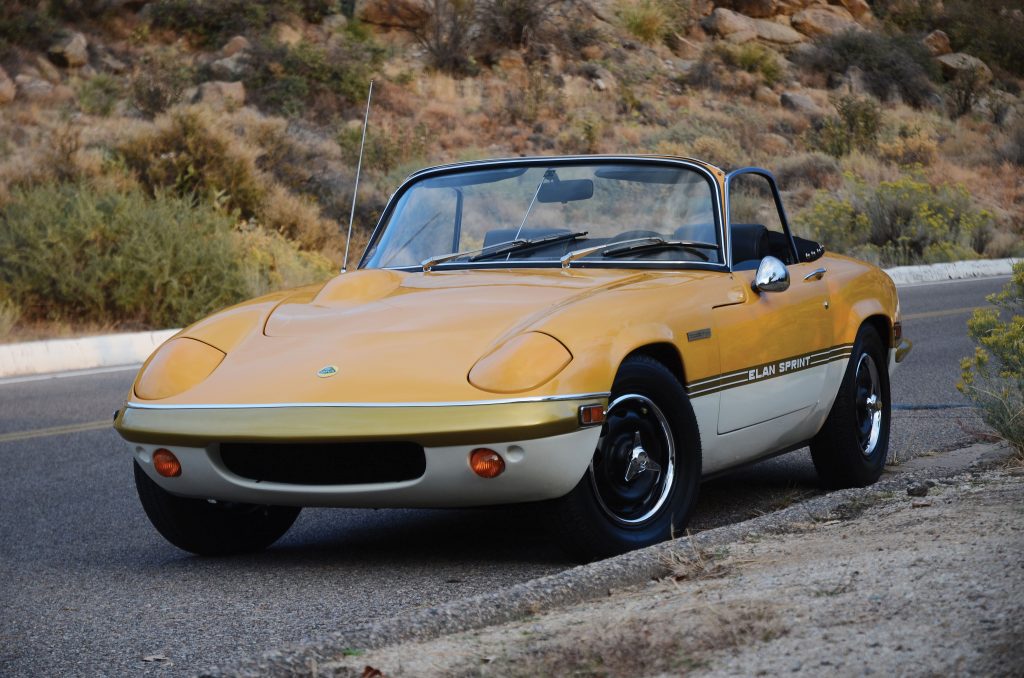 Lotus was the first works F1 team to run a sponsor livery, and its 1968 Gold Leaf tobacco colours are synonymous with Graham Hill's title that year. When the ageing Elan became the peppier Sprint for 1971, it adopted the livery: white lower paint, a choice of upper-body colours and a circle of gold lipstick with Elan Sprint lettering and gold pinstriping along the body sides.
Alpina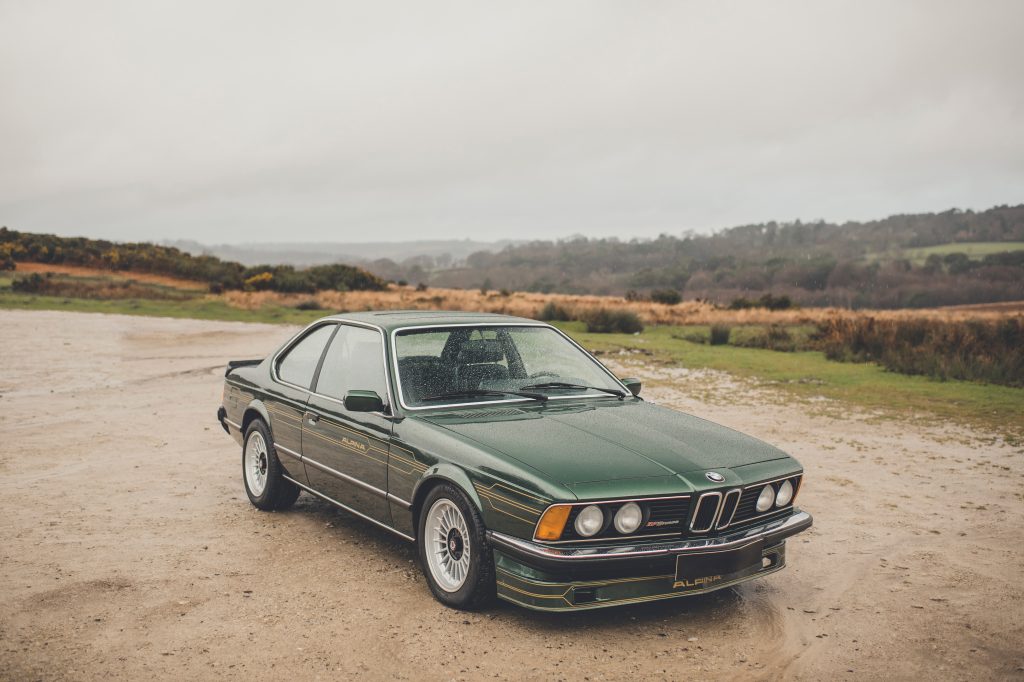 If you should never buy a car to which pinstripes have been applied, there is one exception: Alpina. The BMW tuner/official manufacturer's stripes are officially known as the Alpina Deco-Set, and feature thin, geometric pinstripes of either silver or gold with a technical, circuit-board-type design that runs over the body sides and emphasises the deep front spoiler. They're optional, but in fact compulsory.
Pontiac Firebird Trans Am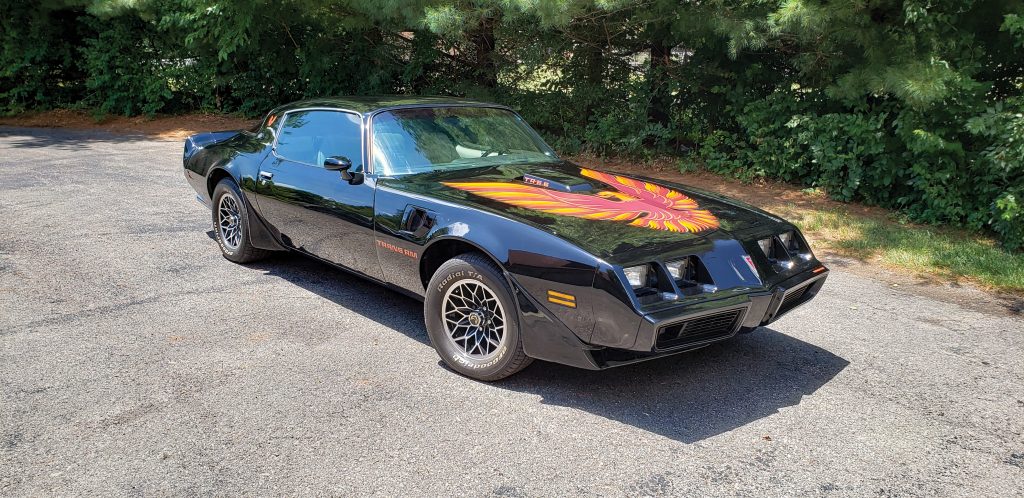 To car-literate Americans, it's the Screaming Chicken. To Brits raised on American-male-drives-muscle-car TV, the giant golden Firebird might as well be the Smokey and the Bandit logo. Designed by Norm Inouye, initially dismissed by design director Bill Mitchell as too vulgar, the golden Firebird was offered as a $55 option on the 1973 Pontiac Firebird Trans Am and lasted until 1981. Don't call it a bonnet mascot.
Lancia Delta HF Integrale Martini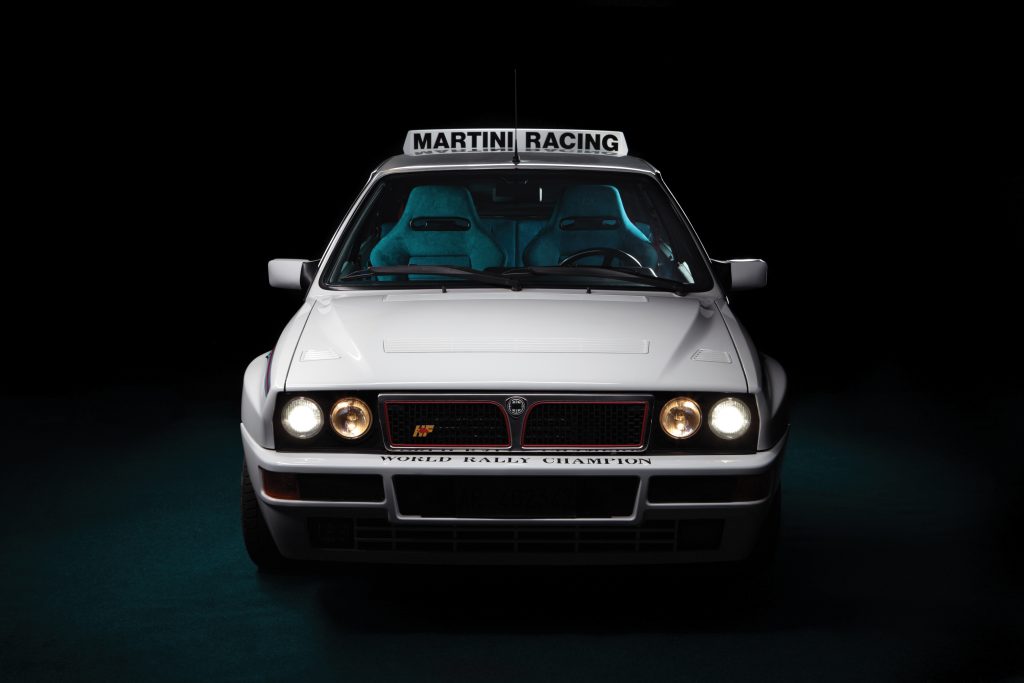 Martini Racing's red, blue and lighter blue graphics are synonymous with everything from Porsche Le Mans wins to Williams F1 failures, but they've never been more successful than when applied to the Lancia Delta HF Integrale that dominated the World Rally Championship's Group A era. The road-going Martini special edition connected the dots to an already closely related competition car.
Ford Shelby Mustang GT 350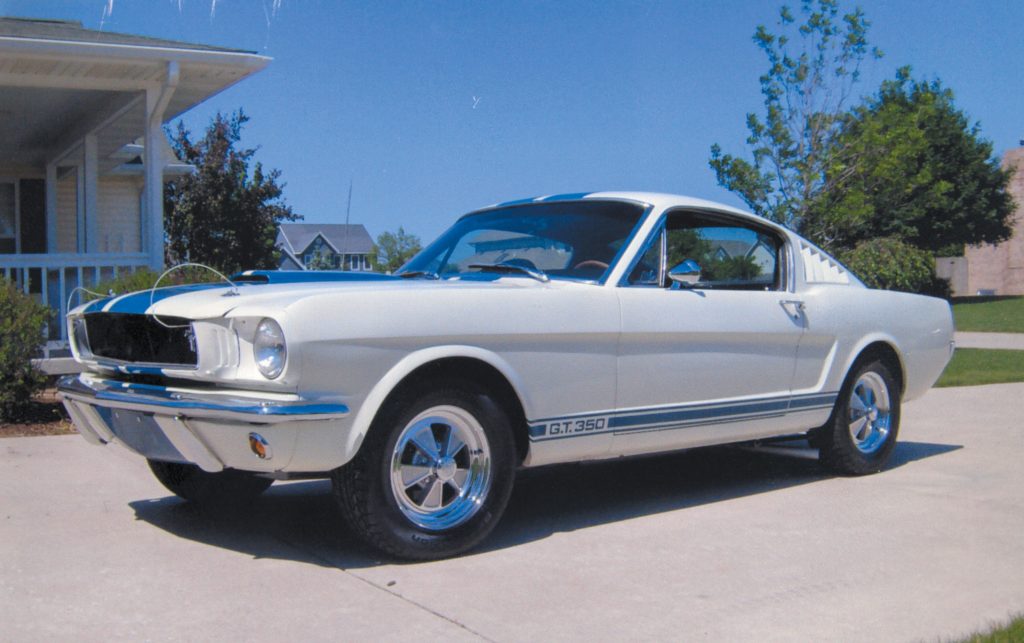 Go-faster stripes running over a Ford Mustang body are as crucial to the GT 350 legend as Carroll Shelby and a 4.7-litre Windsor V8. Early GT 350s always wore Wimbledon White with Guardsman Blue stripes – they were American racing colours, as actually mandated in pre-sponsorship motorsport rules. Most GT350s didn't have the optional stripes when they left the factory. Today they're naked without them.
BMW 2002 Turbo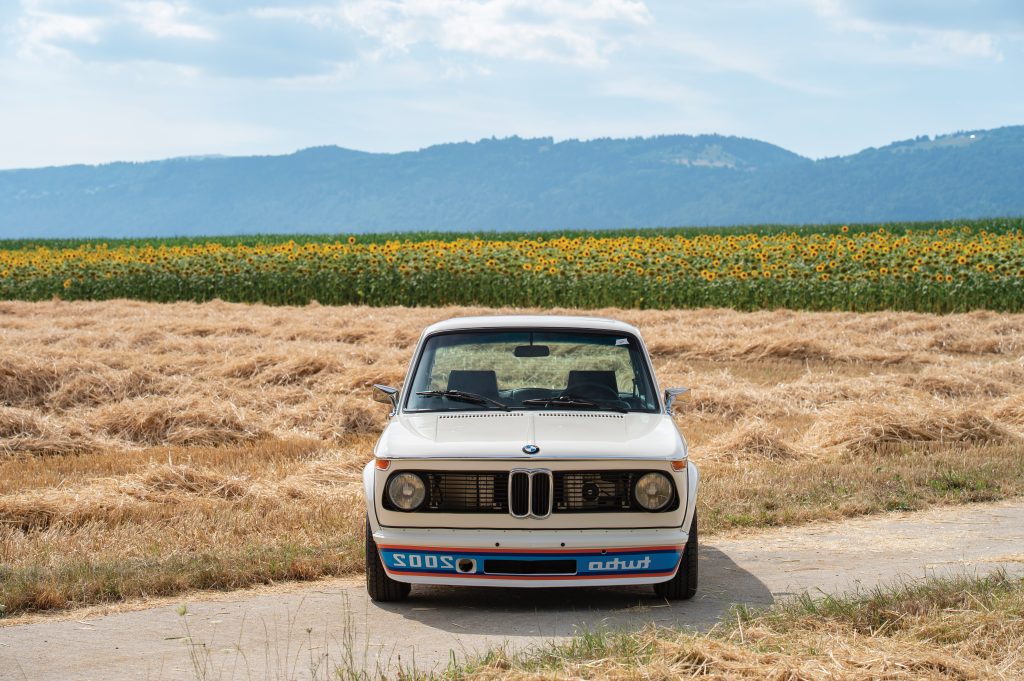 If the 2002 Turbo preceded BMW M cars, it still wore BMW Motorsport colours: red for Texaco (aborted sponsor courtship), light blue like the BMW roundel and purple to segway between the two. The 170bhp 2002 Turbo was Europe's first turbo production car and BMW's most powerful model on its launch in 1973. Early models got reverse-script 2002 Turbo graphics on cow-catcher front spoilers, for full rear-view intimidation.
Plymouth Roadrunner Superbird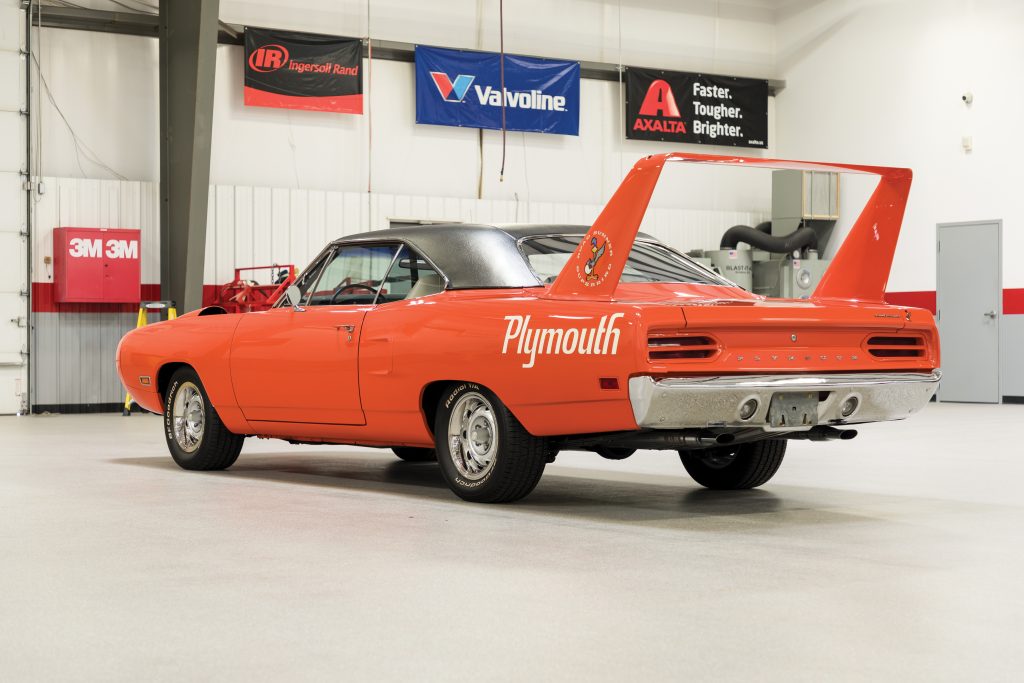 Plymouth used the Warner Bros Road Runner graphic with restraint on earlier Road Runners, but the 1970 Road Runner Superbird was as restrained as a stick of Acme dynamite, with a huge rear wing and beaky nose-cone designed for 200mph NASCAR racing. Its graphics were similarly OTT, and of course there was a special 'beep-beep' horn. Yes there actually was. Race rules obliged Chrysler to build 1920 examples and dealers couldn't shift them, sometimes for years.
Vauxhall Nova Sport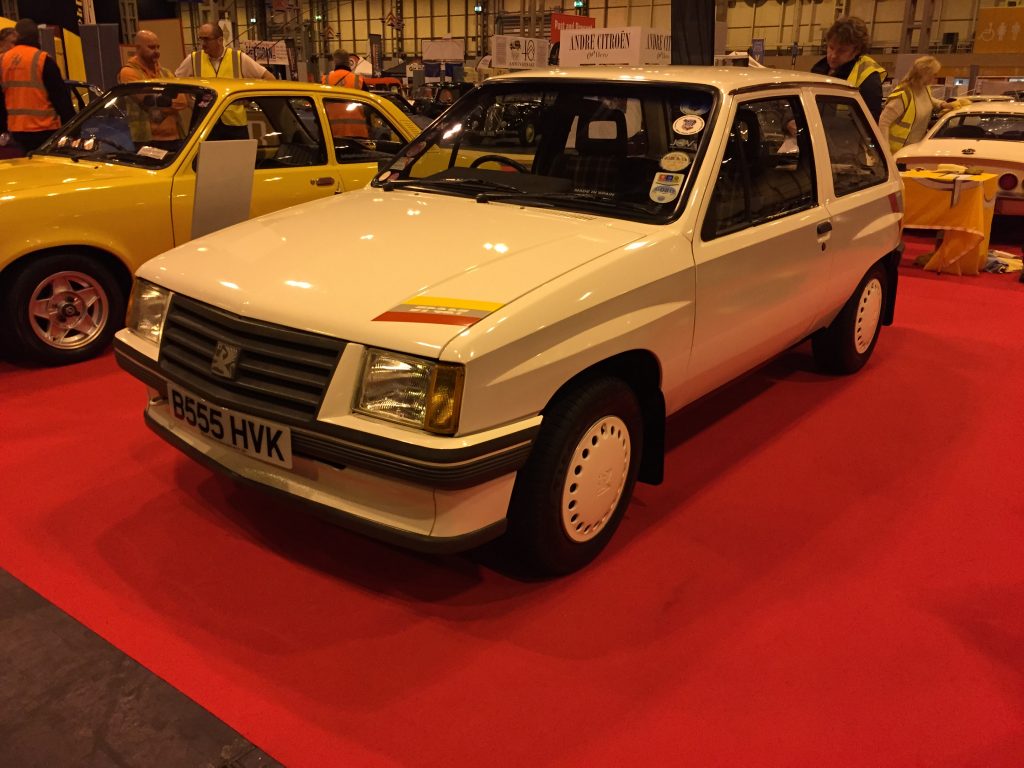 The Nova Sport should make even ardent Vauxhall haters wobble – a 500-unit rally special with twin Webers that launched Colin McRae's career. The stickers transformed it – Vauxhall/Opel's yellow, grey and red rally war paint, plus side and rear graphics that faded into the body like tinted shades and picked out Quattro-style arches. A friend pranged his 93bhp beast's wing in '92. Replacement graphics cost £500!
10 unusual steering wheels – and the technology that tried to replace them