We can't imagine many parents allowing their children to run the latest, limited-edition Hot Wheels diecast car against the skirting board or try using it with another model as a substitute for roller skates, and for many collectors regardless of age it probably won't quite have the appeal of Hot Wheels' usual muscle cars and Japanese street-racing specials either.
The first reason is that the latest Hot Wheels car wears a price tag of $120, a figure normally reserved for particularly sought-after models from the toy company's back-catalogue. The second is that the subject is rather unusual: The 1982 Gucci Cadillac Seville.
How much is your car to insure? Find out in four easy steps.
Get a quote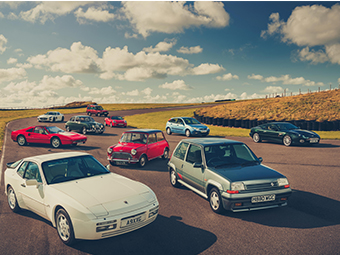 On its own the second-generation Seville that ran between 1979 and 1985 isn't the most beloved of Cadillacs even in its native US, emanating from that period of malaise that, much like the British cars of the 1970s, were known for neither their styling flair nor their quality.
Nor indeed performance, with post fuel-crisis V8s strangled by economy-focused carburation that led to the Seville's 6-litre V8 making just 145bhp. Unless you went for the diesel, in which case the 5.7-litre unit was done at 105bhp.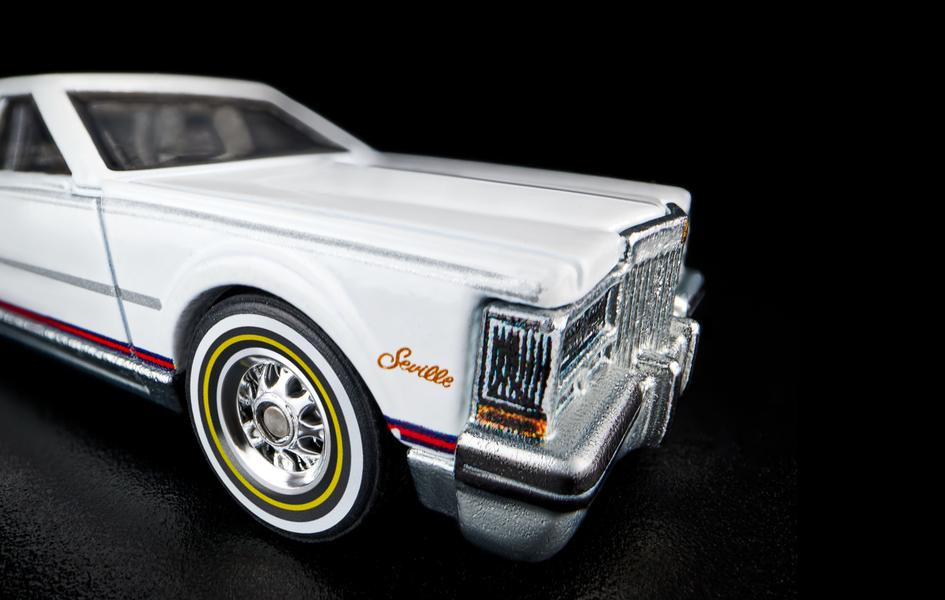 The truncated styling though was apparently aimed at women, who wished for a Caddy with slightly better manoeuvrability than the land-yachts of yore. An admirable offering then, despite the limitations of the era, but not exactly the recipe for an exciting Hot Wheels car.
Cadillac had big aspirations though, and that increased focus on female buyers might be why it continued its prevous-decade tie-up with Gucci, after the two had collaborated on the first-generation Seville a few years earlier. The 1982 Seville by Gucci granted the second-gen model with a Gucci-patterned vinyl roof, ornate detailing and a uniquely-trimmed cabin.
Much of that has found its way onto the impressively detailed 1:64-scale Hot Wheels car, conceived to celebrate the 100th anniversary of the fashion house. It's not one you'll find on the discounted items shelf at the supermarket; instead it's supplied in a display case and inside a Gucci-branded box in the brand's signature green.
Hot Wheels says the model will be available from October 18, and it's sure to become a collector's item in a way the original Gucci Seville has taken decades to achieve.
Read more
Your car could be the next Hot Wheels toy
It's no wind-up: These 1920s clockwork toys could sell for real-car money
Matchbox launches carbon neutral toy cars