What would be the perfect first car for a 17-year-old? Something compact, easy to drive and cheap to run like a Fiesta, Polo or Corsa? Not if you're A-Level student Labib Ebrahim.
"I wanted something a bit different because everyone at my college has got Polos or Golfs. I've always been interested in the shooting brake design and my dream is the BMW Z3 M Coupé, but that's out of my price range. Then I saw the Reliant Scimitar on a TV show about classic auctions and fell in love with it," he says.
How much is your car to insure? Find out in four easy steps.
Get a quote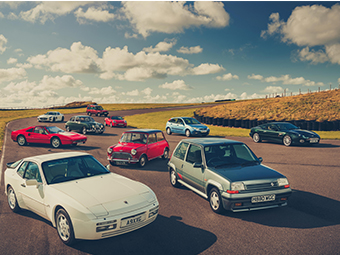 "Obviously, it's a bit out there for first car and they're quite hard to find for sale, but there was one going at an auction at Manor Park Classics the next week, so I thought well, I'll pop down and have a look at it. It was in good condition and had a good history so I thought why not?"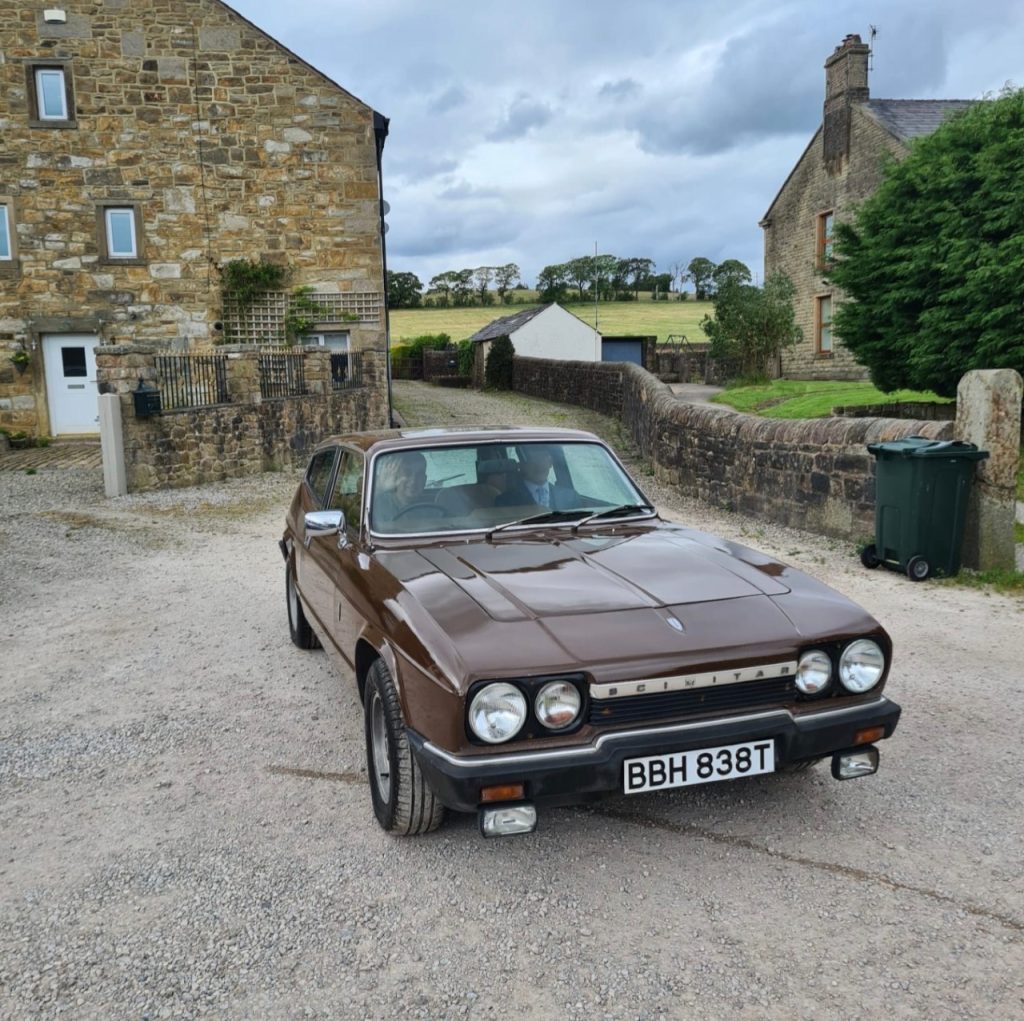 Ebrahim says he'd had a good read of the Hagerty Buyers' Guide [Depicting this very car! – Ed] before purchasing the 1978 GTE SE6, and it ticked all the right boxes. "It's a manual with overdrive and it's got power steering which I really wanted. It's got quite a good pedigree and has had everything done so mechanically it's sound. It's had the heater matrix replaced, and that was 19 hours or something of labour. Everything that the buyer's guide would suggest needed to be done had been done. I mean, there's a bit of patina and some paint chipping and stuff like that, but if I'm hoping to daily drive it in the future, that's not really an issue," he explains.
The year 12 student has passed his driving theory test but not the practical test and, when we speak, he's only driven the car briefly down a private lane. "I've been learning in a Toyota, so the big V6 is quite a change!"
By today's standards the three-litre, 135 bhp Essex V6 isn't excessively powerful, but the fibreglass-bodied Scimitar weighs only just over a tonne so it's quite lively – especially for a first car.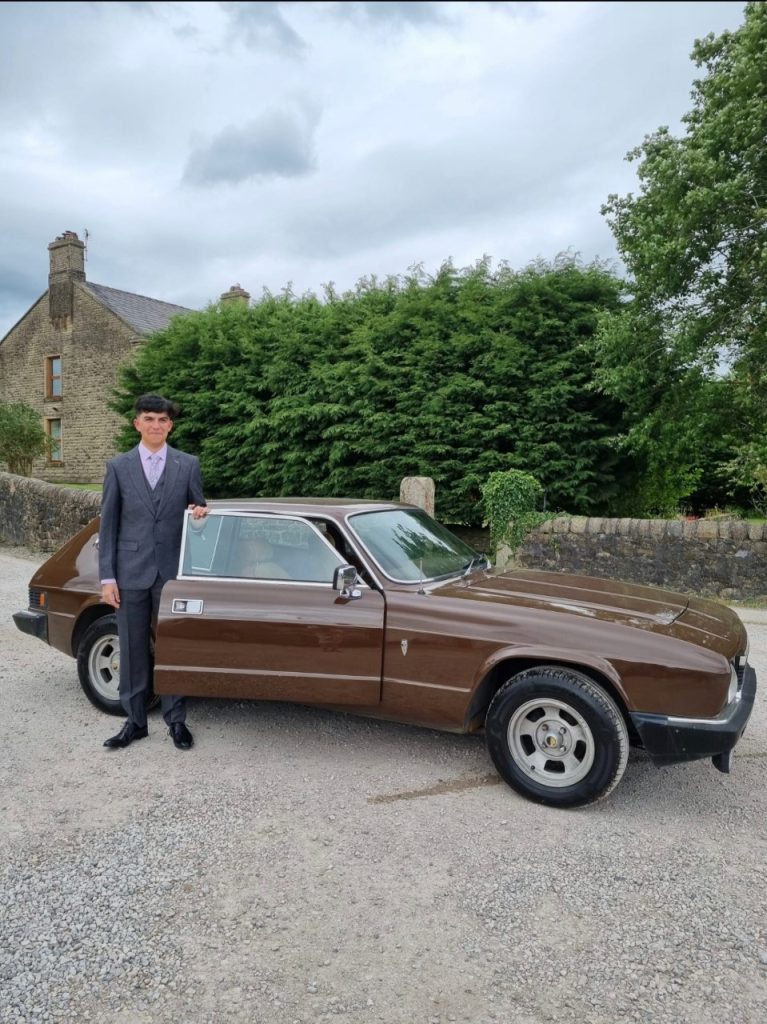 Ebrahim's automotive enthusiasm comes from growing up watching Top Gear and YouTubers like Doug Demuro, even Hagerty's own Henry Catchpole, while closer to home his uncle is a Lotus fan, who's owned three Elises.
Living in Lancashire means great driving roads aren't far away and, as soon as he's passed his test, Ebrahim plans to head to Cumbria. "I want to take it on one of my first drives up to the Lake District and go around the windy roads," he says.
Until then Ebrahim's dad has been exercising the car weekly, while it made quite an appearance at his school prom. "Other people had hired Ferraris, but I said I'd rather go in the Scimitar."
When he passes his test he's hoping the Scimitar will be a daily driver on the school run. "I don't live too far away so I can always walk home if I need to," he jokes.
Read more
Fix It Again Tom: Meet the winner of a 1927 Fiat 509
The 13-year old role model leading by example and winning on track
New kids on the block: Vintage cars, young drivers and a whole lotta mud